"They get it. They understand me."

— J.D. Redmond, TTN Fleet Solutions
Before J.D. Redmond left his space in corporate America, he relied on his 75-member team to execute the client marketing strategies he put in place. With several years in leadership and management positions, J.D.'s expertise focused heavily on the upkeep of client and internal relationships, leaving his team responsible for content creation. When he entered the start-up world as the Vice President of Marketing and Public Relations for TTN Fleet Solutions; however, his responsibilities shifted.
Challenges
TTN Fleet Solutions was founded to fill the void that existed for emergency repairs and scheduled maintenance within the fleet transportation industry. In 2018, J.D. joined the company to build a marketing and public relations department. The problem? J.D. didn't know how he would be able to create the content he needed without excessive spending.
"We were in the process of trying to figure out who we were going to be and what we're going to be, and didn't really know how to scale the business without incurring such an increased amount of labor," J.D. said. "The worst thing to do when you're scaling any type of startup-esque company is just dumping in, you know, a quarter-million of labor here in this department, and half a million in that department."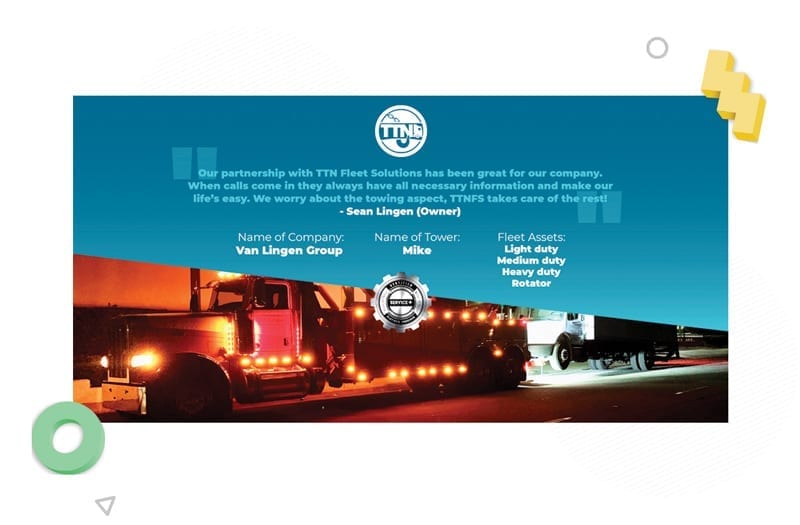 J.D.'s quick solution was to complete his content deliverables himself. During the beginning of his time as Marketing and Public Relations VP, he juggled the graphic design, photography, and videography needs of the company with limited resources. Using various software and online tools, J.D. pieced together content to be posted on TTN's social media platforms, but the responsibility proved to be difficult and time-consuming.
"I was trying to be the graphic designer, as well as the videographer, and the creative director," J.D. said. "And it's just it's so many roles that I was playing; I was getting stressed because I didn't have enough time in the day to think out the campaign, or set the campaign date."
To effectively implement his marketing strategies, J.D. knew he needed to find an alternative solution for content creation.
How Design Pickle Helped
J.D. began a relationship with Design Pickle in 2019. After a quick onboarding process, he quickly acclimated to his dedicated designer and established a workflow that worked best for his business 一 without intensive supervision.
"They get it. My designer understands me. They have full creative control and are empowered to go forward. And I can just edit. They've learned me enough that I can just say things in my weird ways," said J.D.
Through Design Pickle, TTN has revamped its visual presence with logos, social media graphics, print collateral, and more. J.D. has upgraded his account to include two designers, making it possible for him to direct his focus to leadership responsibilities, like campaign planning and creative strategy. According to him, Design Pickle has given him his time back.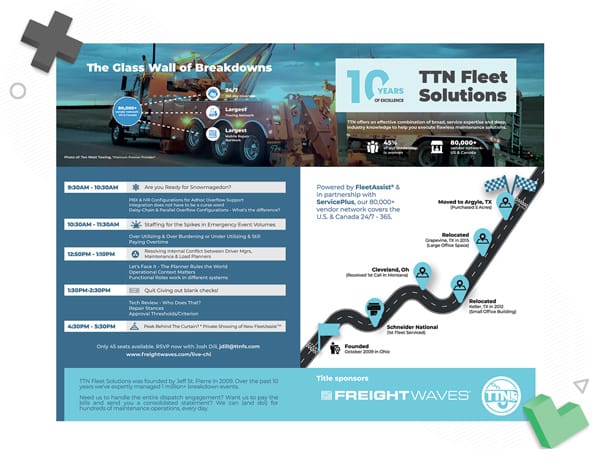 Results
By using Design Pickle as a labor resource, J.D. was able to build TTN Fleet Solutions' marketing department without incurring unsustainable costs for the company. He credits his virtual workforce for his department's creative growth and is confident that the continued relationship will only increase in value for his team.
"On the soft side end of it, I'm cost-saving on labor about $90,000," said J.D. "On the high end, I'm saving about 160 to 170k because graphic designers can be expensive."
Most importantly, J.D. has formed a relationship with his designers that will have a lasting impact on how he asserts his visual brand identity.
"I've had to put trust in them, and it's taught me a lot on how to create, what to say, and what to do."
If your marketing efforts need affordable, consistent, and quality graphic design help, we'd love for you to give Design Pickle a try. Click here to sign up.