PHOENIX, Arizona – July 19, 2023 – Design Pickle, the world's #1 flat-rate creative as a service provider, has proudly been named one of the top 50 "TOP WORKPLACES 2023 PHOENIX" by AZCentral, a USA Today company. This accolade highlights Design Pickle's exceptional work environment and commitment to employee satisfaction, positioning it as an employer of choice for potential job candidates looking for a highly recognized, innovative, and inclusive workplace.
In a comprehensive survey of hundreds of companies, Design Pickle emerged as one of the top 50 most outstanding workplaces. A staggering 61,705 employees across Arizona participated in the survey, reflecting the importance and impact of the award.
"We are excited to be recognized as a top workplace, which reaffirms our commitment to creating an environment where our talented team can thrive," said Russ Perry, Founder, and CEO of Design Pickle. "This recognition serves as a testament to the resilience and adaptability of our team and we have never been more dedicated to enriching our company culture and ensuring our employees are supported as we grow and evolve."
The factors that distinguished Design Pickle include its unique company culture, competitive compensation, comprehensive benefits package, flexible work-life balance, professional development opportunities, and commitment to DEIB (diversity, equity, inclusion, and belonging).
Competitive Compensation, Benefits, and Personal Development Opportunities
Design Pickle ensures that its employees receive competitive pay, including annual performance-based raises that account for cost of living adjustments and performance recognition. The company provides a generous benefits package encompassing health, dental, vision, life, and disability insurance. Employees are also offered retirement plans with company matching, paid parental leave, and student loan contributions. The company also invests in its employees' growth through training programs, internal promotions, and lateral move opportunities.
Work-Life Balance & Fulfilling Culture
Contributing to Design Pickle's success and employee happiness is a remote-first culture. The company believes in offering fulfilling work and granting employees the autonomy to make decisions. Design Pickle's work-life balance policy includes flexible work hours and unlimited paid time off, enabling employees to balance their personal and professional commitments effectively. Employees have the ability to create a flexible environment for themselves to accomplish their goals when they are most productive, whenever or wherever that may be.
Commitment to Diversity, Equity, Inclusion, and Belonging 
DEIB at Design Pickle is underpinned by the "Pickle Resource Groups" – Design Pickle's cheeky version of employee resource groups – which are voluntary, employee-led groups that focus on shared identities/affinities and experiences. PRGs look to apply those perspectives to initiatives that create value for all of Design Pickle. PRGs are uniquely positioned to provide key insights and make Design Pickle a progressive, forward-thinking, great place to work. PRGs and Design Pickle as a whole actively seek to create a diverse workforce that is representative of the world at large.
Positive Workplace Culture
Design Pickle prioritizes fostering a positive workplace culture that encourages team building and values input from all team members. The company routinely acknowledges employee efforts and achievements through recognition and reward programs.
This award bolsters Design Pickle's reputation as a leading Arizona company that values its employees, enhances its attractiveness to potential job candidates, and underscores its commitment to creating a healthy, happy work environment.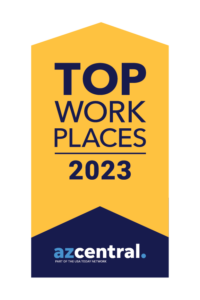 ---
About Design Pickle
Design Pickle (www.designpickle.com) is a subscription-based creative services company that empowers brands to produce creative at scale. Founded in 2015, the company has grown rapidly and now serves thousands of clients globally. Design Pickle offers a better alternative to the tired traditional creative model by connecting brands to quality design talent with efficient, user-friendly technology at a flat rate.
Media Contact
Jennifer Smith