MyFreezEasy offers freezer-friendly recipes, instructional videos, and a handy meal planner for planning out all of your family's weeknight meals. Working with Design Pickle has enabled MyFreezEasy to get organized and create systems around design that show off their products while saving them over two thousand dollars a month.
About MyFreezEasy
We all lead busy lives, and for many of us, cooking fresh food on weeknights is an activity that is all too often solved with "Let's just order pizza".  Wanting to make sure her family was fed a delicious dinner without fuss or breaking the budget, Erin Chase developed MyFreezEasy to answer the question of "What are we going to do for dinner?"  Rather than defaulting to ordering out or opting for less healthy options, Erin has developed freezer-friendly recipes, meal plans, and instructional videos for busy families everywhere. MyFreezEasy offers a step-by-step meal planning and creation service for busy and budget-conscious families everywhere. All you have to do is prep the meals, freeze the meals, cook the meals, and then serve the meals. It's easy.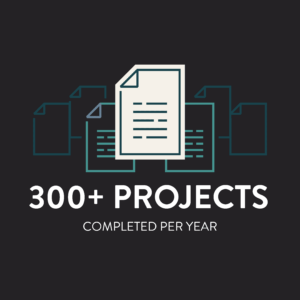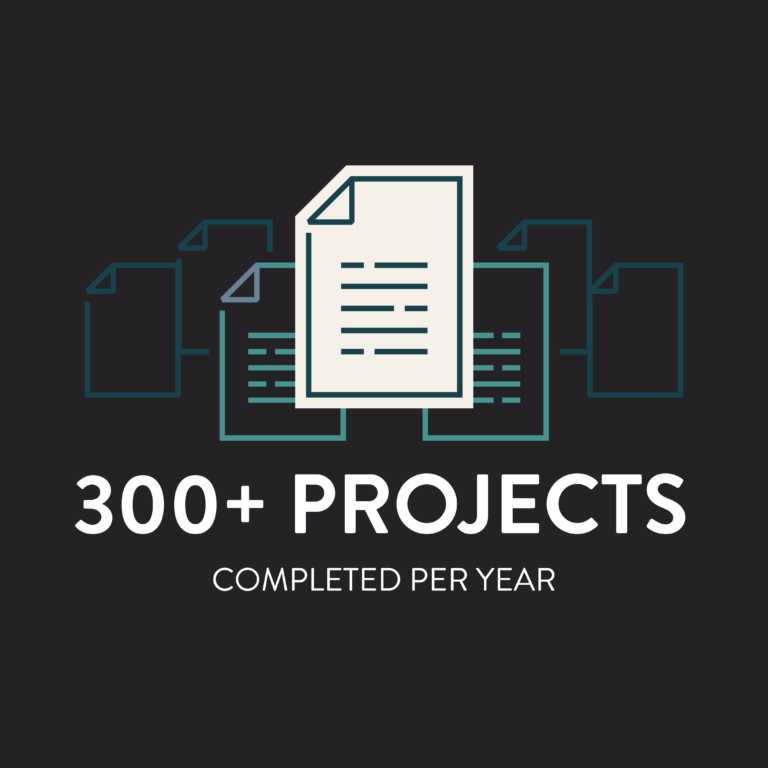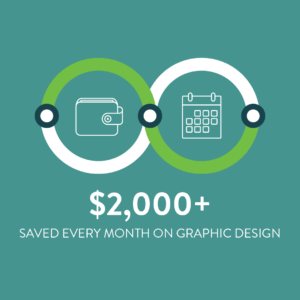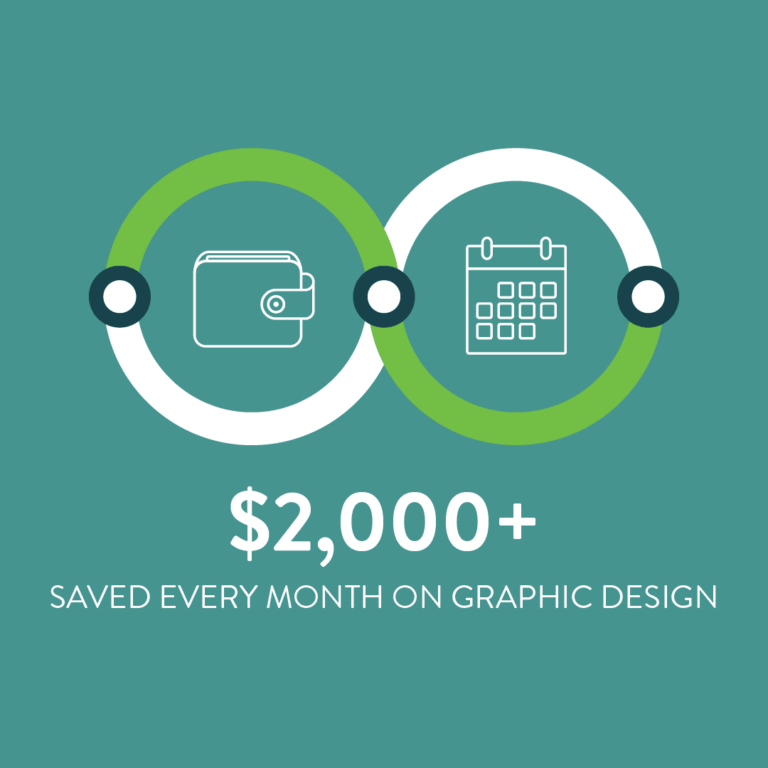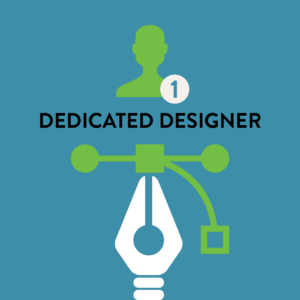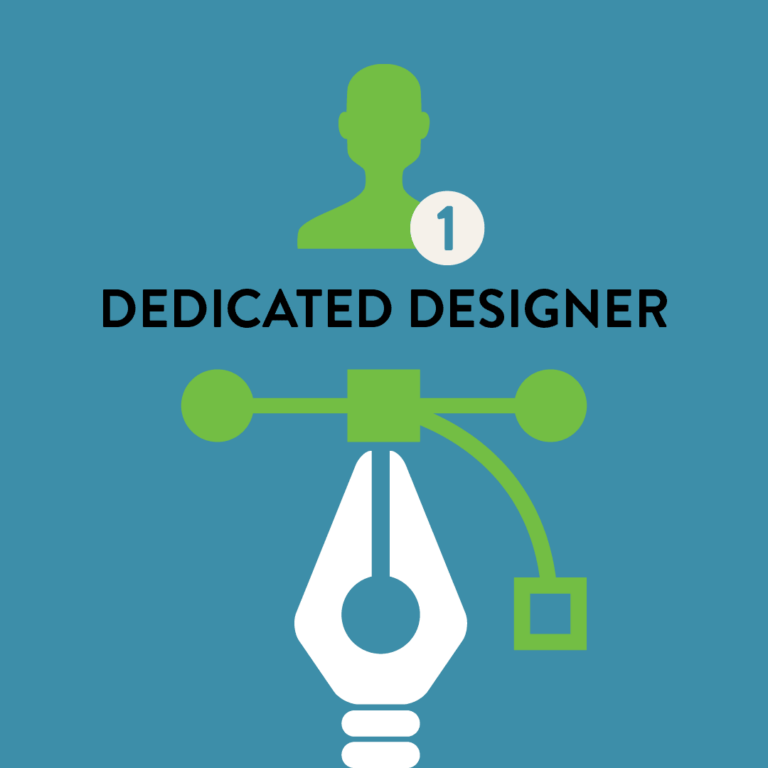 MyFreezEasy is in a very visual industry. People want to be able to see what they're making, planning, cooking, and serving. There's a lot of photo editing, recipe card design, promotional and social media images, workbooks, and recipe graphics required to reach the target audience.
That's where Design Pickle comes in. Over the past year, MyFreezEasy has created over 300 unique graphic design projects with our help.
Challenges Faced
Before hiring Design Pickle to take over many of their graphic design projects, MyFreezEasy had little by way of a design process. Rather than send all of their design requests into one application, the team managed a handful of designers from different platforms and sites.
Managing the designers and the design process almost became a job in itself. Each new design request would require a process of finding a designer, writing out the brief, waiting for their response, confirming plans, and then sometimes weeks later, receiving the completed design files. The process was inconsistent, the costs were creeping up, and the results were highly variable.
Graphic design was just something that needed to get done, and its potential impact on the business's success had yet to been fully realized until they found Design Pickle.
Design Pickle to the Rescue
MyFreezEasy owner Erin Chase found Design Pickle through a fellow business owner who recommended the service. She signed up for an unlimited plan where you can get as many designs as your designer can work on (typically two regular-sized jobs per night) for $499/month.
Like any good business owner, Erin likes to run a tight ship and make sure they're getting the maximum value out of every service they use — and Design Pickle is no exception.
As mentioned, Erin's team had no system around design before signing up for Design Pickle. Designers were hired from one-off design sites or from a varying network of freelancers; costs rose and quality plummeted.. Now that the MyFreezEasy team had access to their own designer, they wanted to make the most of the opportunity as they could.
MyFreezEasy came up with a system that helps them get ten times as many projects done than when they were using a piecemeal solution — and for a tenth of the cost. Here's their three-step process:

1. Planning
MyFreezEasy does multiple flavors of planning. For example, they'll have various planning sessions for things like promotions, strategy, marketing, and design. Regardless of whether it is a "design" planning session or another type of planning session, the team makes sure to take note of which projects they could request from their Pickle designer. All planning is done 6-8 weeks in advance, making sure there is plenty of time for step two and getting the items into their queue.
2. Drafting and submitting requests
Once there's a plan in place and the team knows what kind of designs they'll be needing, it's time to start drafting up requests. While Erin has many years of experience in drafting creative briefs, submitting graphic design requests through Jar is easy for even those who may not be sure how to ask for what they want. When it comes to drafting and submitting requests, Erin has some pro advice for new users:
"Specificity is key. The more we include with our requests, the better they turn out. And the fewer revisions or changes are needed."
So be sure to add clear descriptions, and when words fail you, you can attach links, images, and other pieces of design inspiration.
3. Implementing the designs
Once the designer has come back with finished designs, the team copies the completed files into their internal folder system and project plan. Since the team has access to this folder system, everyone knows exactly where to find completed designs right where they're expected to be.
The designs are used in their respective projects and the cycle repeats again.
This system has helped them in two ways:
It helps them get the maximum value out of their Design Pickle subscription

It encourages them to think out of the box. What design projects could they do that they haven't tried yet? What non-design aspects of the business may benefit from a professional designer's touch? What may we need in the future that we just haven't thought of yet?
Progress and Results
Before Design Pickle, MyFreezEasy was outsourcing graphic design jobs one by one to by-the-hour designers. Each job proposal and selection process took many hours out of the team's schedule, and each job always seemed to take longer and cost more than expected. Now, the team gets back around 25 new designs every month.
If they were to have a designer do 25 designs every month at 1-2 hours per design, it'd likely cost MyFreezEasy over $3,000 a month.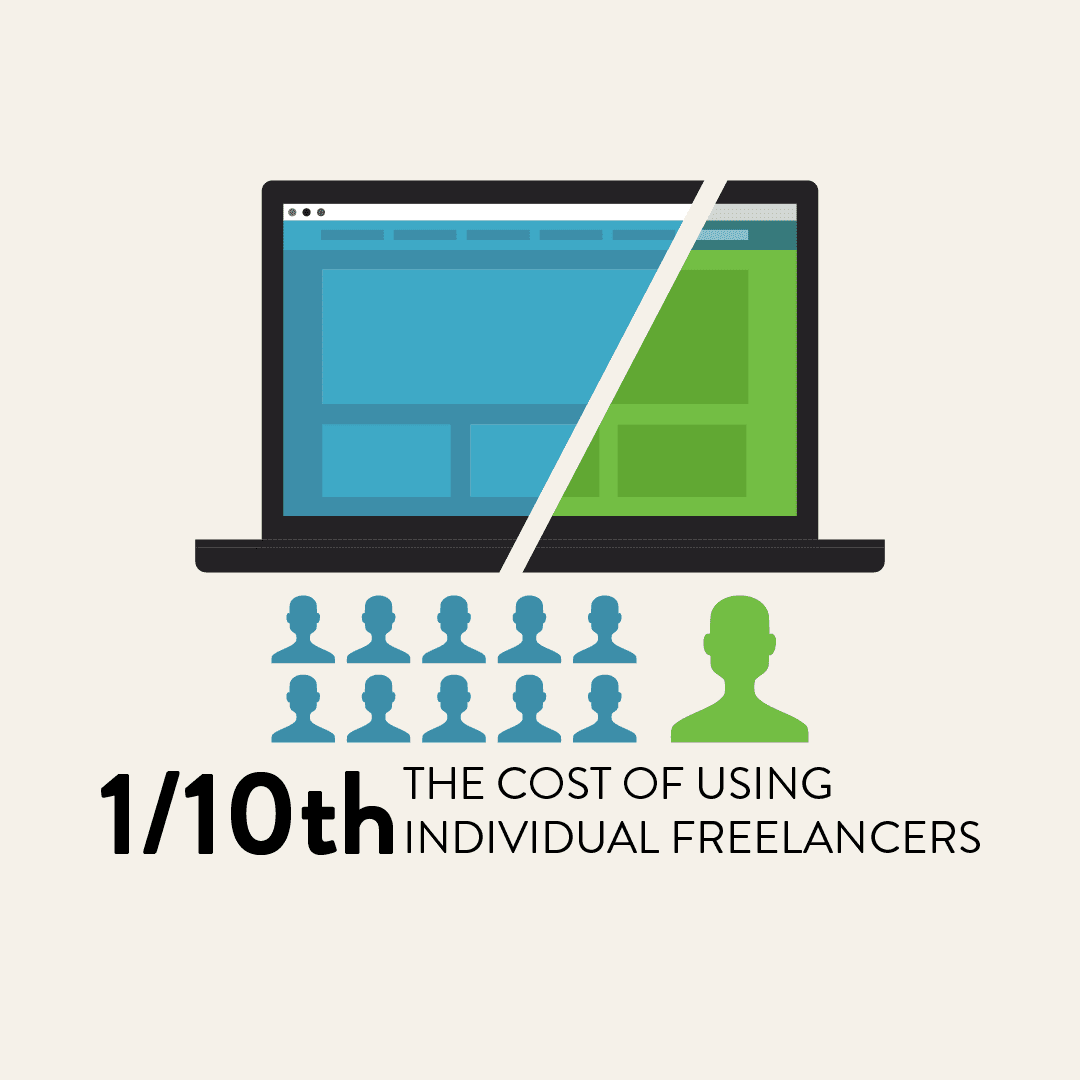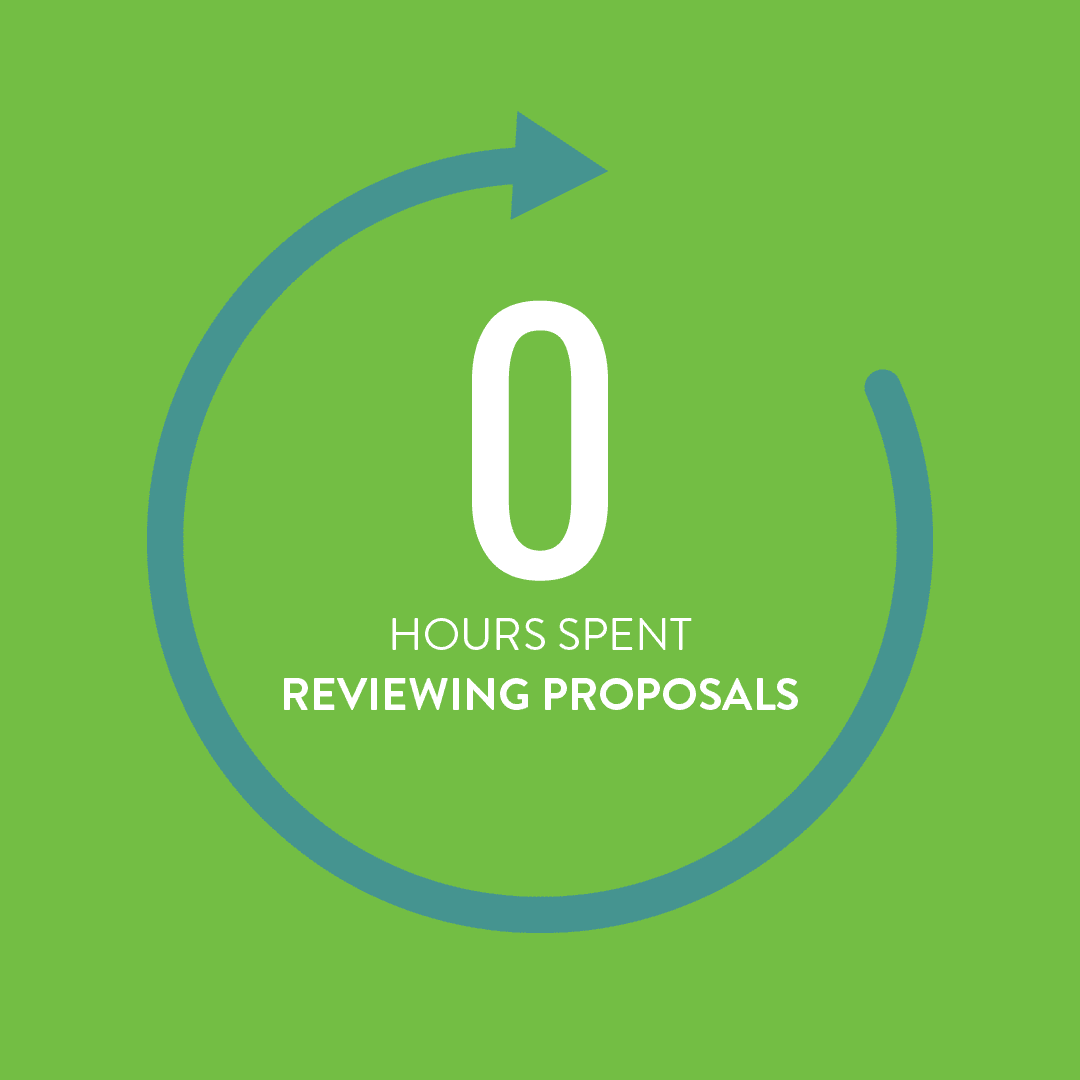 With Design Pickle, they no longer have to deal with the stress of dealing with unfamiliar designers, low-quality graphics, and inconsistent results.
MyFreezEasy's dedicated Design Pickle designer has helped them overcome those obstacles.
"I don't ever stress about design work anymore. I know it's just going to be taken care of by my designer."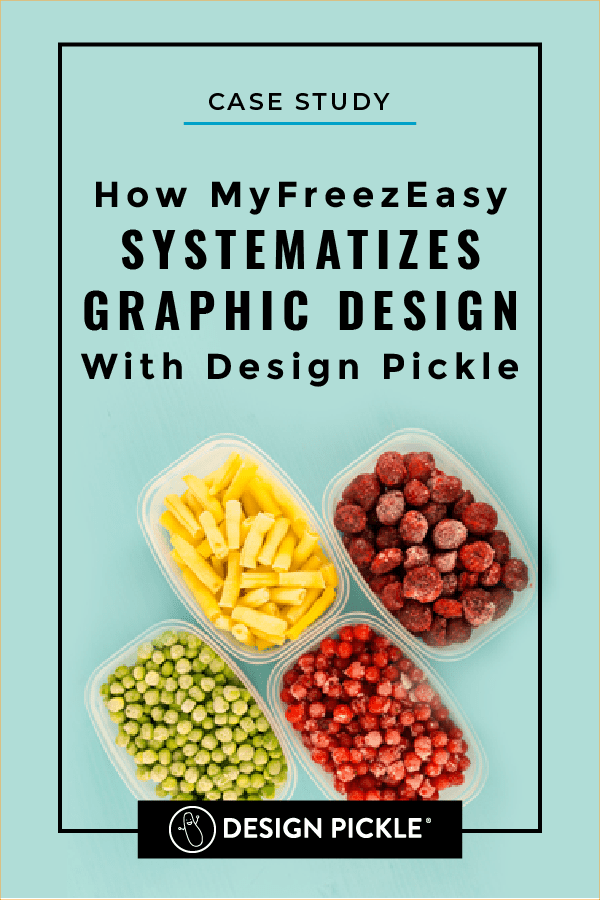 If you would also like to stress less while getting more from your designer like MyFreezEasy, be sure to check out one of our unlimited graphic design plans – starting at just $499/month.