Denver, CO | Card Game Design | speakinginbytes.com

"Design Pickle lets me take my passion to the next level."
During the day, Patrick Rauland helps people understand the business, product management, and e-commerce. But simply advising isn't enough: he wanted to challenge himself and create a whole new product. Enter Fry Thief: A Game About Poor Life Choices.
Fry Thief is a light-hearted 2-player card game about stealing & managing resources (read: fries). You want to "eat" as many fries as possible, and score chances to "dunk" them in "ketchup" for bonus points.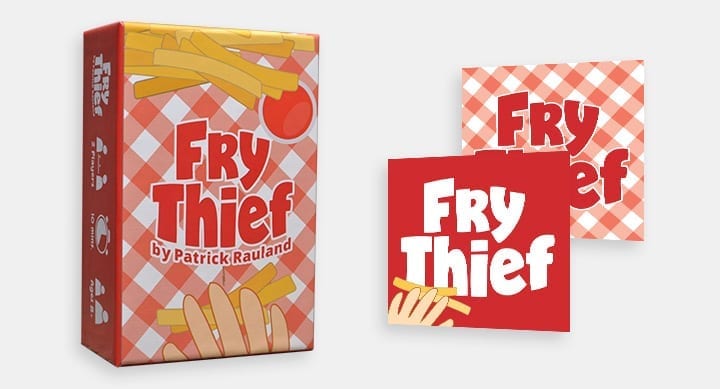 Challenges
In January 2018, Patrick competed in a game design competition. On a friend's recommendation, he hired a freelance designer for 2 weeks — which had its pros and cons.
Fry Thief's first designer created the logo and red gingham tablecloth visuals it still has today. However, working with a freelance designer quickly became expensive – Patrick spent about $2.5k for two weeks of work. Then he came across an ad for Design Pickle, which saved him around $10,000 in what he would've had to pay his freelancer.
How Design Pickle Helped
Fry Thief only had a logo and the illustration used on the front of their box. This was enough brand material for Design Pickle to quickly pick up and work with, creating loads of relevant graphics whenever needed.
Design Pickle's fixed-rate monthly subscription helped Patrick save both time and money. "They took time-consuming work off my plate," he says. "If I would've worked with the [freelance] designer for this project, it would've been at least 10 grand, if not way more."
Aside from the initial branding materials, Design Pickle sees to all of the game's design needs. This includes the box design, playing cards, plate cards, and rule cards. Patrick also requests marketing materials like Facebook ads and graphics, Kickstarter page graphics, and Fry Thief's business cards.
Design Pickle designed the landing page for Fry Thief, which helped capture leads before the project was fully backed. Once the Kickstarter campaign page was up, simple infographics were frequently needed to give backers easy-to-read progress reports.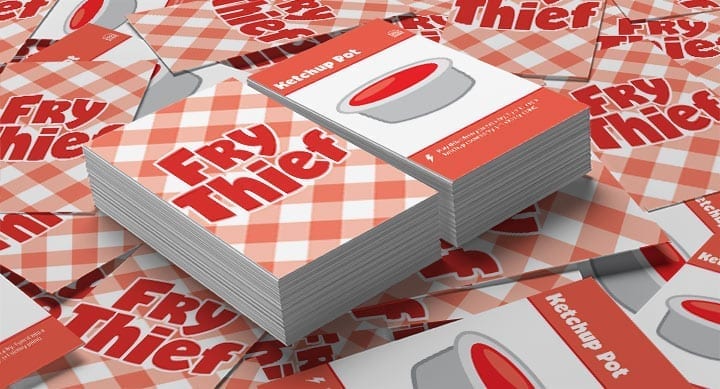 Results
Fry Thief's campaign page used graphics created by Design Pickle. When it hit Kickstarter, the game was funded in 40 minutes. As of this writing, it's been funded $10,715 (out of a $1,500 goal!) by 453 enthusiastic backers.
Backers were promised 550 physical copies of the game. But so far, Fry Thief has raised enough funds to create 3,000 games for commercial distribution. Needless to say, Patrick is very happy with the campaign's overall progress.
To Patrick, having a Facebook page is a good way to spread the word to friends and family. So he spent about an hour coming up with copy and a few sample ads. He passed these to his Design Pickle designer, and with the resulting graphics, Fry Thief's Facebook page quickly went from 0 to 317 likes.
Patrick also appreciates receiving multiple design styles for certain requests, which gives him the option to choose which one he likes best.
"[Design Pickle] just saved me hours and hours and hours every week," he says. With the time saved, Patrick has had no trouble balancing his e-commerce consultancy. He's even started a podcast for indie board game designers. Even better, Design Pickle has helped him create graphics for his podcast and e-commerce courses too —  a win-win-win.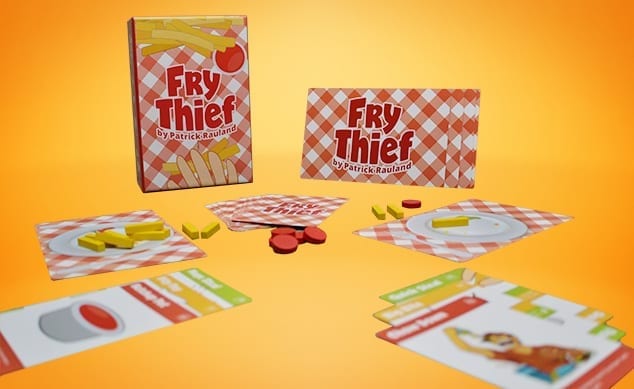 Patrick Rauland's creation, Fry Thief, can be found here on Kickstarter. These days, he's also working on a new game called Samhain. It's in the prototype stage, but Design Pickle has already helped him with a bunch of different graphics for both the product and its marketing materials. And since he's all about building and sharing cool stuff, his thoughts on handling online businesses can be found on Patrick's Programming Blog.
Patrick's personal experience is an example of how Design Pickle works exceptionally well with brands that have an existing creative direction. And considering the nature of his projects, he is happy to have affordable, quality design help. Spending thousands of dollars on long contracts with a freelancer is out of the question — after all, making games isn't his day job. He quips, "Design Pickle lets me take my passion to the next level.
---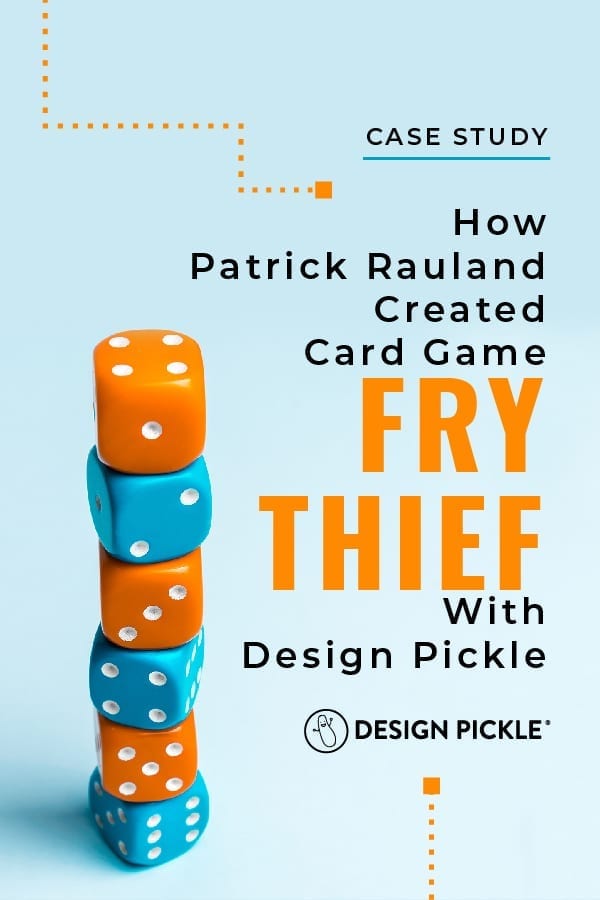 Have a passion project that could use some visually creative juice? Try Design Pickle today.