About
When Optimal Station launched in 2017, it sought to fill a void in the automatic retail industry. With roots in both the manufacturing and operating worlds, the custom vending solutions company made it their mission to bring innovation and outstanding customer service to the automated retail space. 
In the process of providing outstanding service to their automated retail clients, Optimal Station became aware of similar needs in the world of event marketing. Through experiential marketing activations, state-of-the-art vending machines, and software, Optimal Stations helps their clients optimize their brand reach, grow, and have fun.
Challenges
Before the Coronavirus pandemic sieged the world, Optimal Station was in the process of planning a marketing activation for the 2020 Experiential Marketing Summit. The summit, which was postponed in response to the virus' spread, is a leading conference for creators of brand experience. Optimal Station had chosen the theme "Better Together," and planned on showcasing how their relationship with Design Pickle made a mutually beneficial partnership.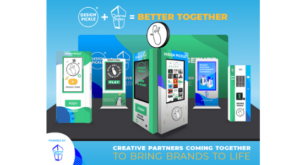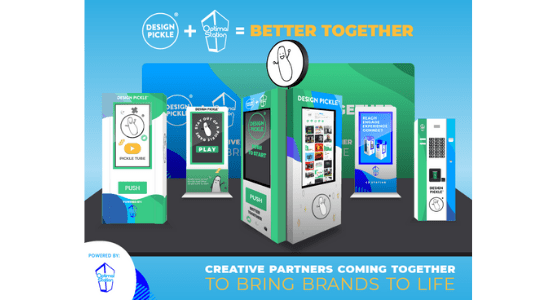 The company was also on the heels of a rebranding process, made possible by Design Pickle. Their new brand elements featured the "honeycomb," meant to be symbolic of harmonious collaboration and structure. Optimal Station was eager to debut their activation and refined brand purpose, confident that their new branding conveyed the integrity and deep sincerity of their corporate identity. However, as the Coronavirus shifted focuses worldwide, the company had to pivot.
Optimal Station knew they wanted to be a source of relief during the pandemic and as the virus continued to devastate businesses and communities alike, they re-examined their role as a resource in their industry. 
How Design Pickle Helped
As the virus continued to devastate businesses and communities alike, there was a surge in the need for face masks, gloves, hand sanitizer, and other Personal Protective Equipment (PPE). Optimal Vending began to reach out to manufacturers and corporations willing to produce and provide funding PPE, but the methods of dispensing and disbursing the items were complicated and ineffective.
Enter – Optimal Together Dispensing Stations, a contactless distribution solution.
Optimal Station mobilized their state-of-art vending machines to be carriers of PPE, placed in locations where people already frequented. 
This innovation sparked a new division of their company, encouraging others to be "Optimal Together." Optimal Station entrusted Design Pickle to create a logo that represented this division and embodied the company's guiding principles. After minimal revisions, the company was presented with a final design they could be proud of.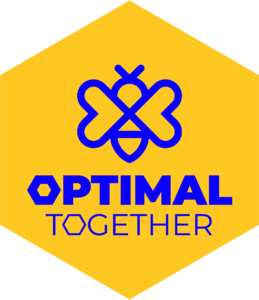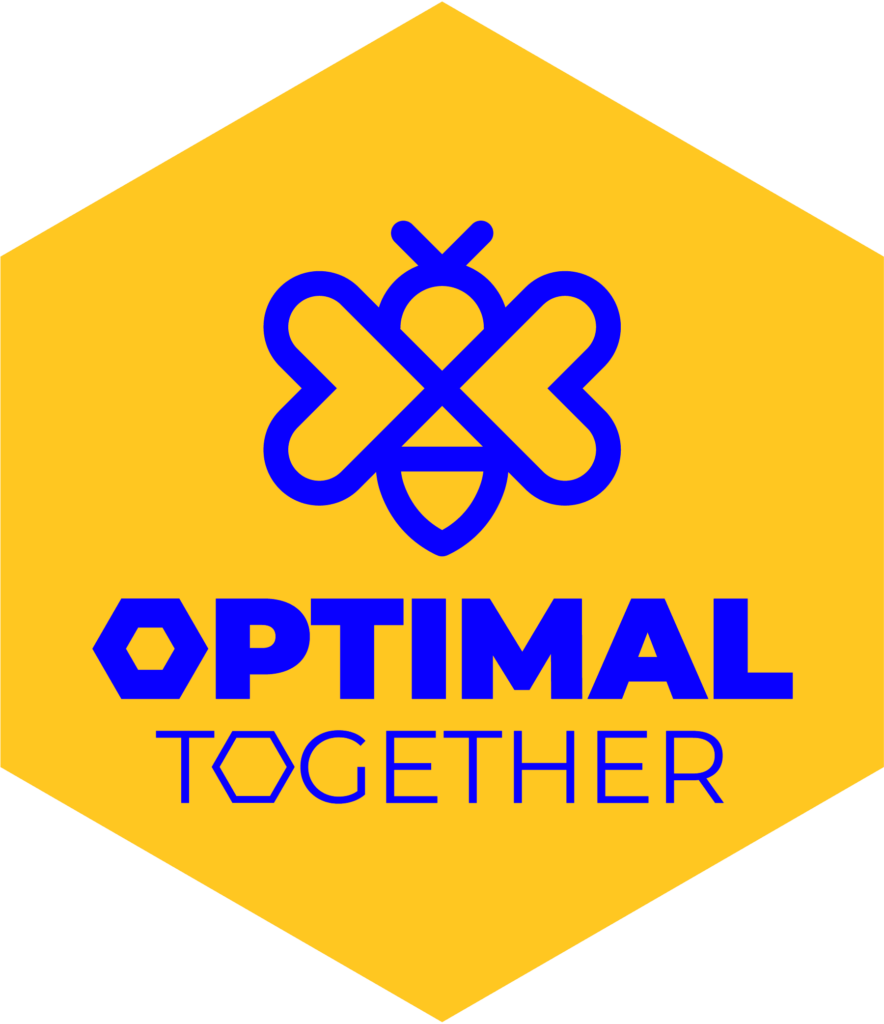 "That type of positive energy, creativity, and ingenuity are some of the attributes we love most about Design Pickle," wrote Optimal Station in a blog post recalling the experience. "They truly feel like an extension of Optimal Station. It's like having that employee you know you can always count on. They're always working in the background with very little direction and absolutely, no supervision necessary. In these times, we can all use one less thing to worry about!"
Design Pickle worked seamlessly and quickly with Optimal Station to provide design renderings, slide decks, flyers, and brochures that clearly explained to their clients how Optimal Together could be of support.
Results
Optimal Station worked closely with their clients to provide the best systems and equipment based on their needs. Optimal Together became a solution for PPE distribution and inventory control. In just a single year's time, the companies they have worked with have seen a 20-45% decrease in shrinkage after adding these controlled dispensing machines.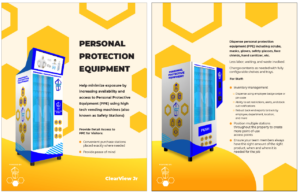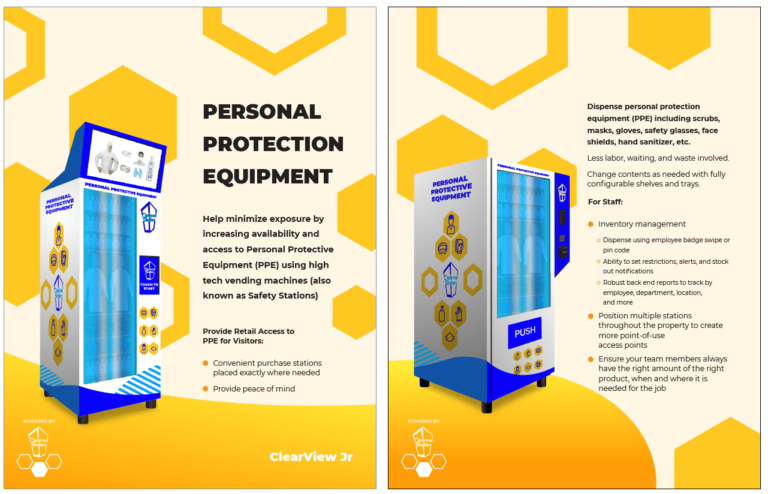 While the pivot in direction was not something that Optimal Station anticipated, they were proud to be a purpose-driven leader during the pandemic. They were even happier to have the support of Design Pickle along the way.
If your company needs affordable, consistent, and quality graphic design to steer you in a new direction, we'd love to hear from you. Click here to sign up. If you would like more information on Optimal Station and their offerings, visit here!