"Design Pickle has given us a design infrastructure that allows us to increase our client roster." – Troy Klongerbo, Fisheye Marketing
About
Fisheye Marketing is a marketing agency founded in Sioux Falls, South Dakota in 2015. They provide advertising, PR, and business consulting services for small businesses.
With an emphasis on service and community integration, their complete marketing services aim to bring their clients into the modern world. Their clients are small businesses, mostly within the region, who want to shine in the modern market.
Most of their work consists of social media, email, and content marketing. They help their clients tackle both print and online media, and therefore need graphic design help in those areas. True to their name, they provide "Modern Marketing Netting Results."
Challenges
Design services are essential to their marketing efforts. But as a small company, Fisheye Marketing lacked the resources to hire a full-time design team.
The agency needed more consistent outsourced graphic design for select clients within their roster.
Outsourced design work tended to be inconsistent — not a great look for a marketing agency. When they tried to do the designs on their own, it took too much time.


How Design Pickle Helped
With Design Pickle, great quality work comes consistently. Fisheye Marketing no longer has to deal with the expense and headache of managing a full-time in-house design team.
It used to take the Fisheye Marketing team 3 hours to create a design. Now, they could write up a brief in 45 minutes and send it to their designated graphic designer. The company keeps an updated internal content calendar that helps them plan design requests. They usually request three to four designs a week.
Troy Klongerbo, Fisheye Marketing founder, says that their success with Design Pickle is due to good communication. For best results, they try to be as detailed as possible in their creative briefs. Sometimes, however, they leave their requests more open to give their designer some creative freedom. To Troy, Design Pickle is like another creative mind, often helping to supplement Fisheye Marketing's initial concepts.
Results
Designs are done in half the time and twice as good. They get to provide select clients with professional designs, adding value to their subscription.
Design Pickle helped Fisheye Marketing save roughly 5 hours a week on design work. Moreover, the organized system has allowed them to grow their client base.
Troy's team now has more creative freedom: Design Pickle functions like their own small creative arm. Most importantly, they now have more time on their hands to serve their clients.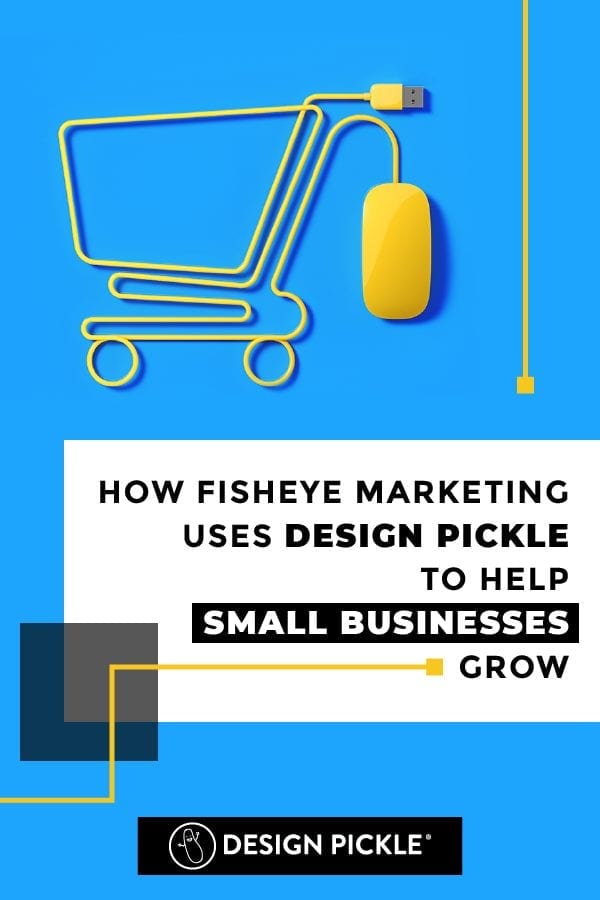 If your marketing efforts need affordable, consistent, quality graphic design help, we'd love for you to try out Design Pickle. Click here to sign up.