Florida | Christian Church | sunlightcc.org
"Our designer has helped us create print materials we used to secure thousands of dollars in sponsorships." – Bill, Sunlight Community Church
About
Sunlight Community Church is a Christian church based in Port St. Lucie, Florida.
They offer an engaging, modern worship service that aims to empower ordinary people to do extraordinary things. Their ministry work naturally generates a continuous need for various designs: posters, ads, website graphics, internal communications, and community announcements. Their branding is appropriately warm and vibrant.
To date, they have "planted" nine churches and have baptized almost nine hundred.
They have been in the Jar since October 2017.
Challenges
Full-time designers are expensive while hiring freelancers and part-timers pose communication challenges.
Before Design Pickle, freelancers and part-timers constantly needed a lot of time to get to know, and adjust to, the church's branding. Sunlight Community Church would also have to adjust to each designer's communication style and work ethic. In their search for a graphic design solution, they tried out different template-based design subscriptions (which are still an option on occasion), as well as church-specific services.
All in all, they felt that the whole design process could use a lot less back-and-forth.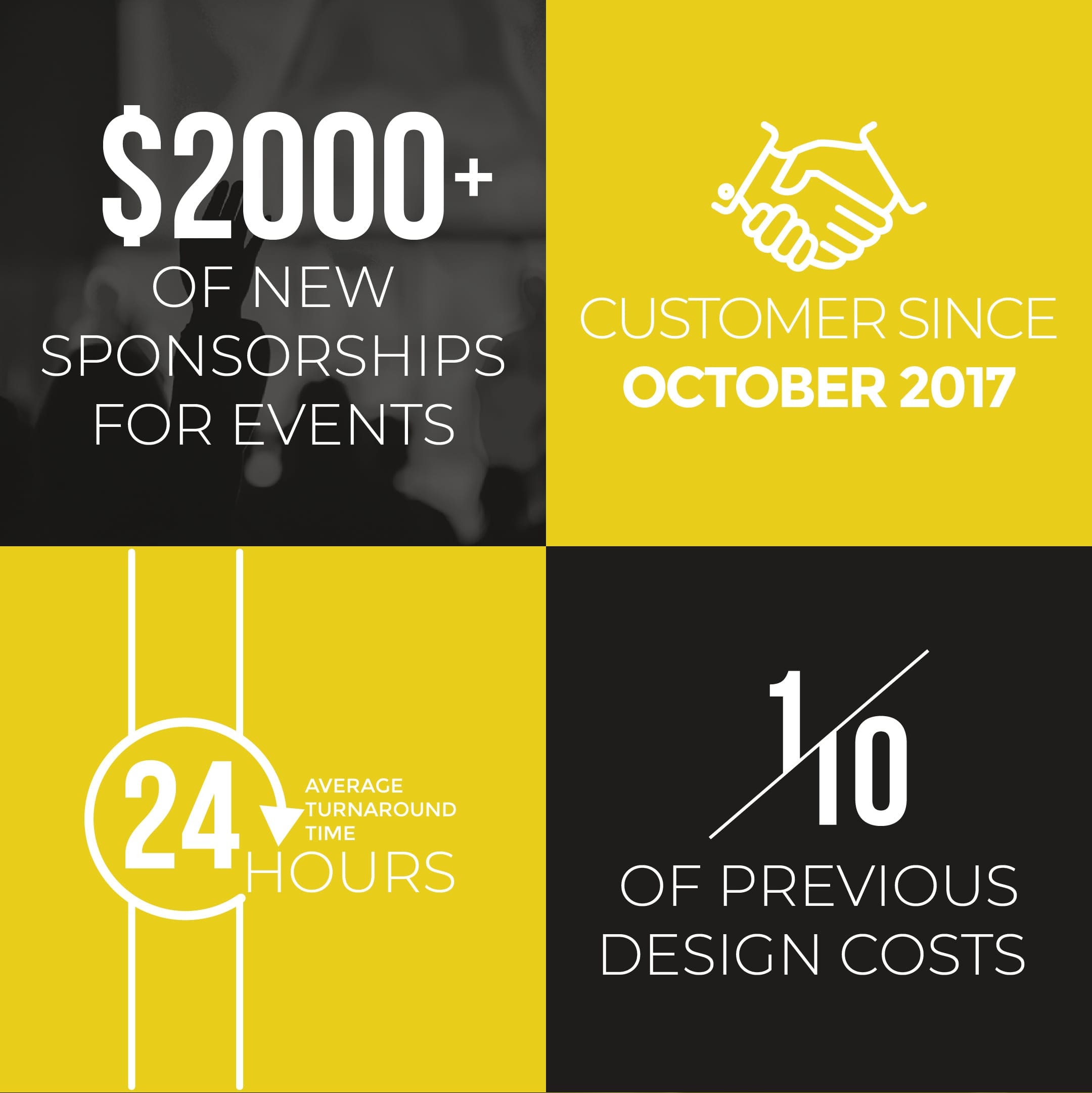 How Design Pickle Helped
Stress-free communication: Design Pickle's workflow allows for quick and painless request resolution.
Design Pickle's process allows Sunlight Community Church to revel in a more hands-free approach to commissioning designs.
With Jar—Design Pickle's own application for submitting design requests—they could receive the same amount of work… for about a tenth of what it used to cost them. The 24-hour turnover is also a big plus.
Pickle designers are trained to handle client requests with efficiency while maintaining a human understanding of what's needed. SunlightCommunity Church prefers this incisive structure over their old custom of long discussions with an in-house freelancer.
They also appreciate the responsiveness to feedback and overall brand empathy of their Pickle designers. They find it convenient to create a steady stream of requests—two a day—a habit which fits in well with the Jar's efficient queueing process.
Results
Materials designed have helped to secure sponsorships and expand the community.
Over the past year, Design Pickle has produced numerous print materials and ad campaign designs for Sunlight Community Church. The community feels that this has helped attract thousands of prospective members.
These campaigns were also used to bring in thousands of dollars in sponsorships, enabling the church to host community events, truly in the spirit of their mission.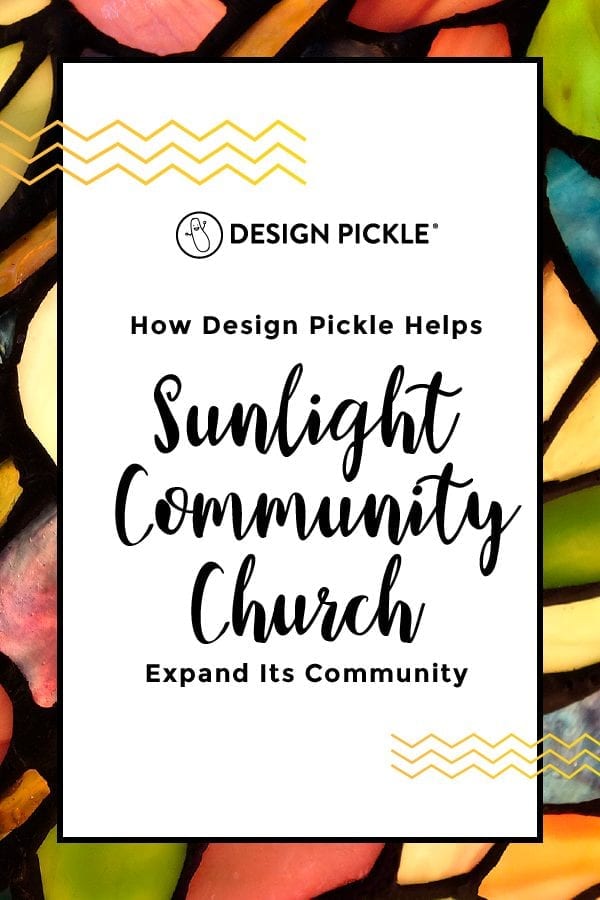 ---
If you're a church that would like to work with a designer who understands your unique needs, we'd love for you to try out Design Pickle. Click here to sign up.