Israel & United Kingdom | Entertainment, Education | www.kivimedia.co
"I'm a big Design Pickle fan because my business is growing." – Zivi Raviv, Kivi Media
About
Kivi Media is a chain of online schools geared towards educating kids' entertainers, balloon artists, and other professionals.
Founder Zivi Raviv knows the impact that entertainers can have on people's lives. He also knows it's a struggle for entertainment professionals to assert themselves in their field and earn a real living. With this in mind, he established Kivi Media. The company aims to hone the skills of professional performers. They provide free educational podcasts and have put up "premium, life-changing, laser-focused" online schools.
As they largely operate online, Kivi Media needs graphics for their website, blog, podcasts, and more.
Challenges
About the company's life before Design Pickle, Zivi says: "My site looked bad and marketing was too hard." Freelancers or graphic designers from sites like Fiverr simply didn't make the cut for Kivi Media.
Designs from cheap websites would flop due to a lack of quality and difficulties in communication. Locally hired designers either worked slowly or were too expensive. Plus, every new designer would have their own special "touch"—which is not a good thing when what you really want is ego-free design that gets the job done.
Zivi turned to his own resources, and used online templates to create designs himself. However, with a business to manage, he simply couldn't match the quality and quantity a professional graphic designer could provide.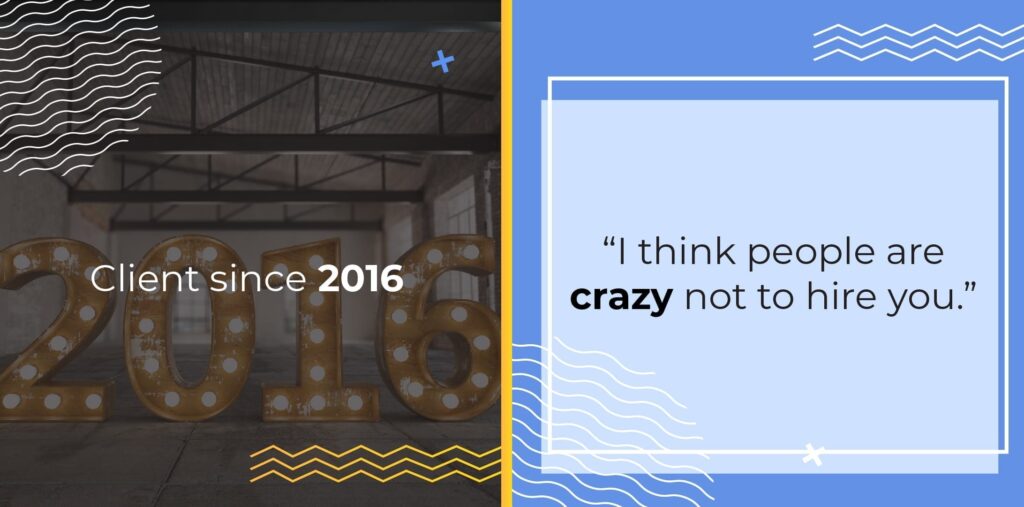 He would come up with ideas, but wouldn't know how to translate them into visuals. He says, " You can't write good blog posts without good graphics. You can't manage a Facebook group without having some graphics involved."
Eventually, he got so discouraged that he considered stopping completely — until he found Design Pickle.
 
How Design Pickle Helped
"[I'm] never in a position where I have an idea and [I'm not] in a position to execute [on] it," Zivi says. "It removed all bottlenecks and allowed me to experiment in my business."
While browsing online, Zivi came across the concept of flat-fee, cloud-based graphic design. He decided to go with Design Pickle based on the quality of the sample work. It still took a couple of months before he decided to sign up—and he has no regrets.
One big what-if factor was that his local language uses a right-to-left script, as opposed to the English left-to-right. He was afraid a designer would mess that up. But it's no problem now: he found a great workaround the right-to-left scripted language by requesting his designer to use a certain online tool to convert and copy the text.
Zivi recalls one specific launch for a balloon artist coaching program. Since it was more expensive than most programs, he had to persuade people to attend. He requested his Design Pickle designer to create all sorts of posts to hype the upcoming event, including a countdown of available seats. People started signing up quite fast, whereas at other similar launches it would take longer conversations to encourage people to join.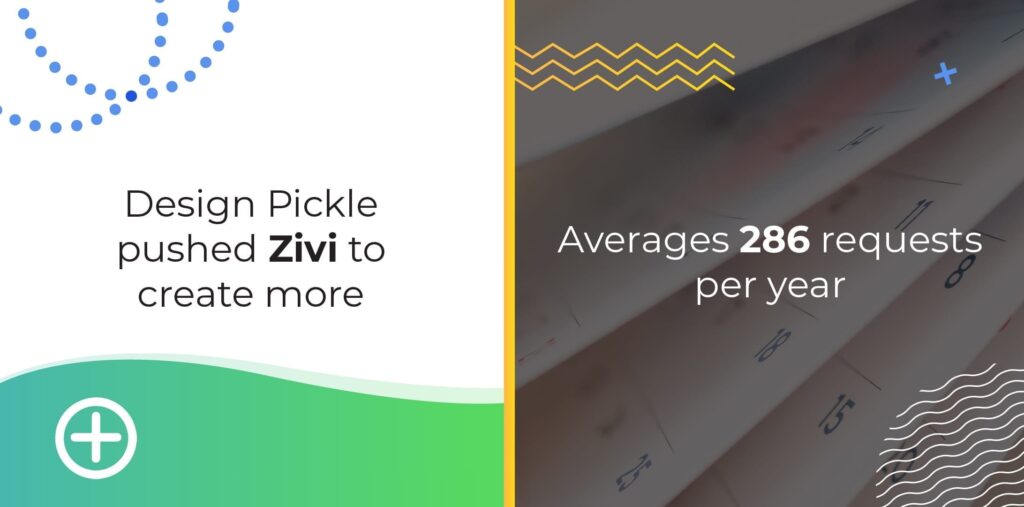 A huge unintended benefit of working with Design Pickle is that Zivi is actually pushed to create more: he didn't want to spend $370 a month and not use the service. He has since established an "exercise" of submitting a request daily, thus getting the most value out of his subscription, while keeping his business looking great.
Zivi is happy with the quality that Design Pickle provides. "I serve my customers better through [design]… Design Pickle helps create momentum and confidence," he says.  "98% of the designs just came back perfect the first time. It is a really good experience."
Results
Great ROI: "I can easily say that the money I've invested in the service has brought itself back many many times back."
Zivi Raviv started out as a local freelancer struggling to grow an online business. Today, with Design Pickle's help, Kivi Media has grown into two online schools with around 350 students. They can now play a bigger role in the lives of their learners.
Zivi knew how important design was in establishing his company's online identity. He once used to worry a lot about how the organization looked online. Now, he can sleep easier knowing his visuals are being taken care of.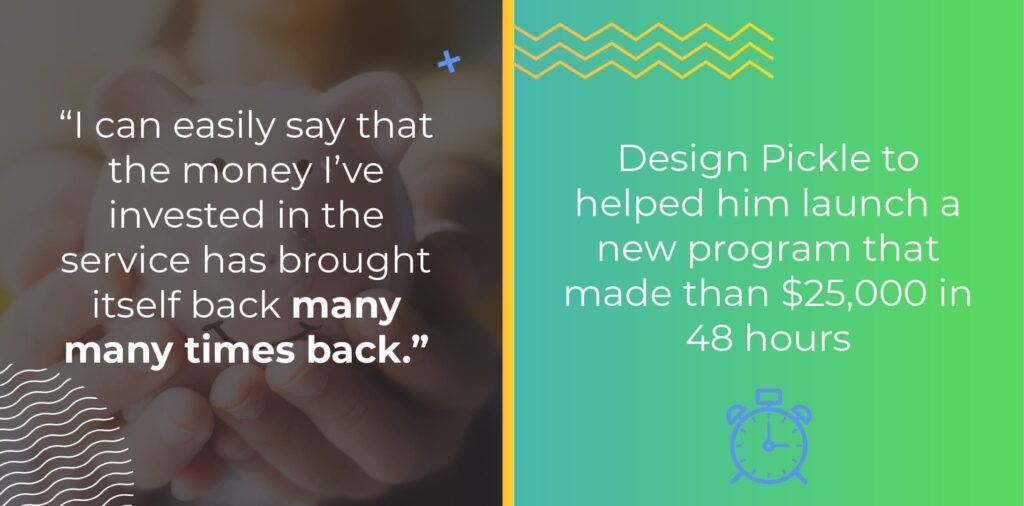 Kivi Media also used Design Pickle to help them launch a new program that made than $25,000 in 48 hours, and is responsible for 55% of their income.
Zivi tells the Design Pickle team, "I think people are crazy not to hire you."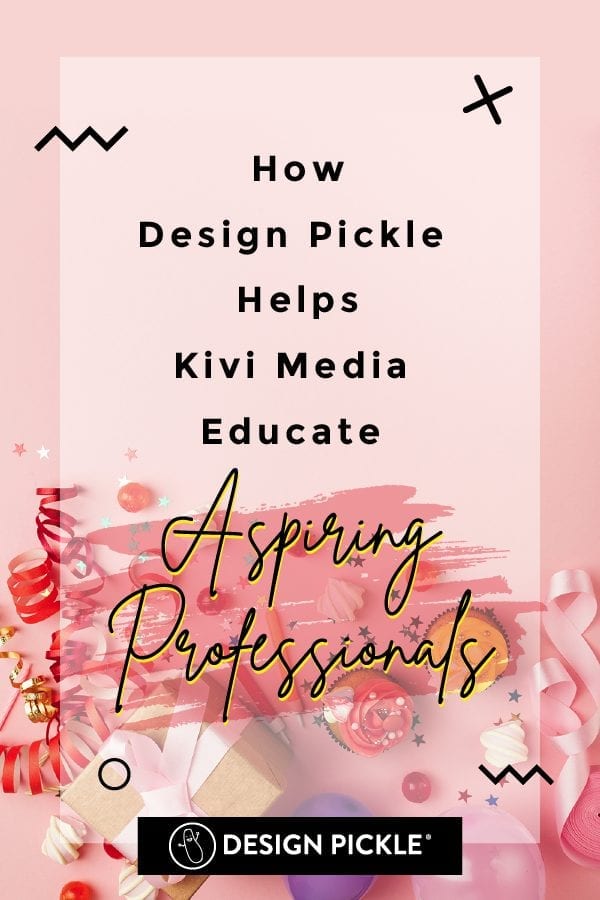 Need graphic design help for your own online education empire? Design Pickle can help. Click here to sign up.