Design Pickle is probably one of the best investments I've made in my business as a whole. It's allowed me to really be able to reach other clientele, to serve them well, and to deliver a product that I can always be confident in knowing they'll love using in whatever they do. And it's helped us as we've grown and scaled our business."

Devin Robinson, founder of Pure Flair Media and owner of Anchor & Veil Photography
A creative visionary, entrepreneur, and agency founder, Devin Robinson wears many hats. As the owner of Anchor & Veil Photography, he's received accolades as the No. 1 wedding photographer in Charlotte, North Carolina, and has been nominated as one of the top 30 rising wedding photographers in the world. 
Robinson's success as a photographer, attributed in part to savvy marketing, served as a springboard for his other venture: Founding Pure Flair Media, a North Carolina-based agency that specializes in creating relevant, revenue-generating marketing content for businesses of all sizes. 
With a team of 20 full-time and contract employees, weddings to photograph, a podcast to record, an online course to run, and an expansion of Anchor & Veil on the horizon, Robinson juggles a lot. Not to mention his rolodex of clients who need content produced.
Understandably, he doesn't have time to wait on design. He needs design work that is delivered quickly and reliably — and allows him to scale and grow his businesses.
Graphic Design Stumbling Blocks
Apart from a mastery of photo and video production, Pure Flair's real flair is for creative strategy and lead generation. And when it comes to storytelling for brands, Robinson and his team are experts. The actual creation of graphics, however, was a heavy-lifting task that ate up Pure Flair's biggest resources — time and budget — before Robinson became a Design Pickle customer in May 2020.
Before Design Pickle, Robinson had to take time out of his day as a busy entrepreneur and agency owner to create something he needed in Photoshop, or he'd have to pay a freelance designer thousands of dollars for a design on the fly. Neither option created the quality Robinson wanted for himself or his clients. If he went the route of paying a freelancer, the turnaround time would take too long — much longer than design work from Design Pickle.
Robinson found himself hoping for a quality solution that would provide a faster turnaround time than a freelancer and be more affordable than an outsourced or in-house designer.
What he got with Design Pickle was all of that — and the opportunity to use the money he saved on design to reinvest back into his businesses to continue their trajectory of growth.
The Solution With the Silly Name
It was the Pickle name that both threw Robinson off-balance and drew him in. 
"That is the dumbest name for something," he admitted thinking when he first saw a Design Pickle ad. "This can't be legitimate." 
But after seeing several ads, Robinson finally took the leap and signed up for a free demo with a Design Pickle Product Specialist.
It was immediately apparent to Robinson that Design Pickle's value to Pure Flair would far outweigh its cost. He was instantly sold on Design Pickle Pro, which gives him real-time collaboration with his designer and same-day delivery at a fraction of the cost Robinson was previously paying for design. 
In fact, Robinson estimates what would normally cost him up to $60K to $80K per year for a full-time in-house designer, he gets for just $10K per year with Design Pickle. In total, this has saved Robinson up to $70K per year in designer fees — money that can be reinvested to help Pure Flair grow.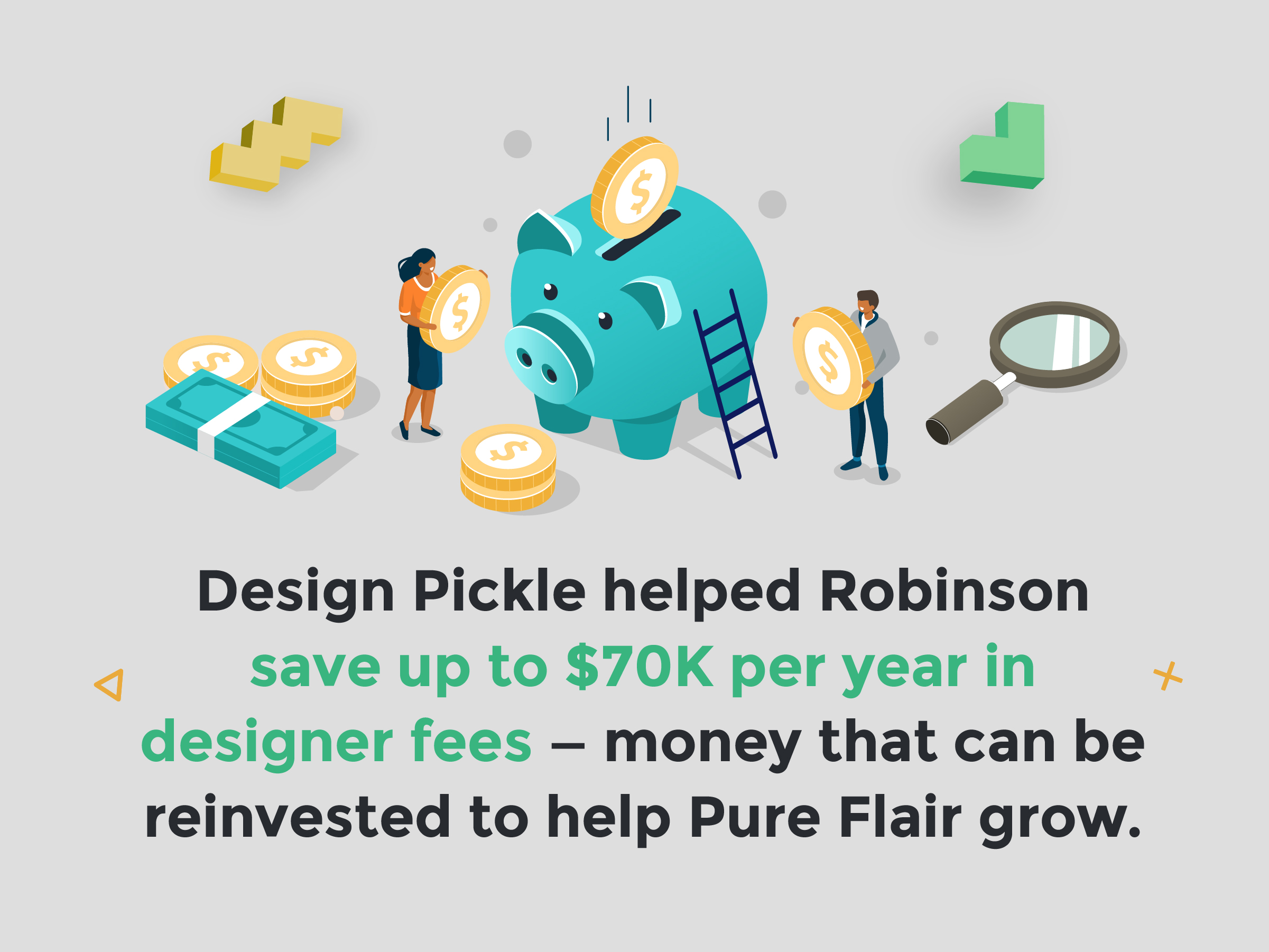 "Design Pickle is probably one of the best investments I've made in my business as a whole. It's allowed me to really be able to reach other clientele, to serve them well, and to deliver a product that I can always be confident in knowing they'll love using in whatever they do. And it's helped us as we've grown and scaled our business."
With a self-proclaimed affinity for ads of all kinds, Robinson notes that ads have been instrumental in growing his businesses, and he has relied heavily on Design Pickle in creating digital and social media ads as well as landing pages and branding graphics like logos.
What's more, Pure Flair markets Design Pickle's graphic design services as its own. This means that Robinson is not only saving money by using Design Pickle, but that he's actually making more money simply by using it because he's able to offer a wider range of services to his clients and upsell the costs of those.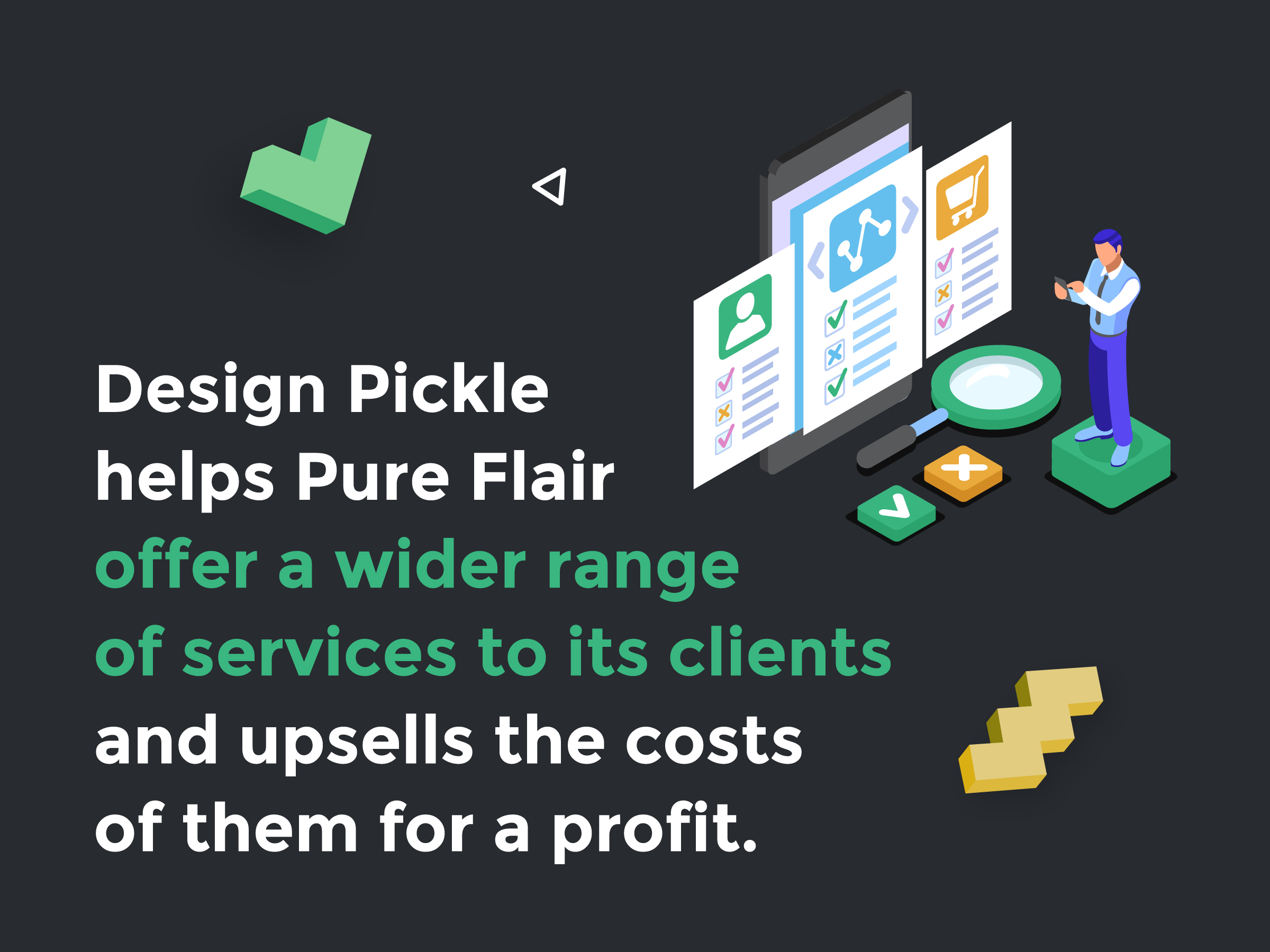 "Design Pickle has helped us be able to add in more as far as what we offer our clients and how we can better meet their needs and help them to reach their goals," Robinson says. "And it's also helped me in my own businesses by being able to put out a product, create ads, or create content that's aesthetically pleasing but also generates revenue."
Of course, white-labeling the service is not just a matter of giving graphics to clients upon their request. What Pure Flair offers is design blended with their marketing prowess. Pure Flair provides the strategic concept and brand vision for its clients, and Design Pickle lends the creative muscle they need to build a powerful marketing package.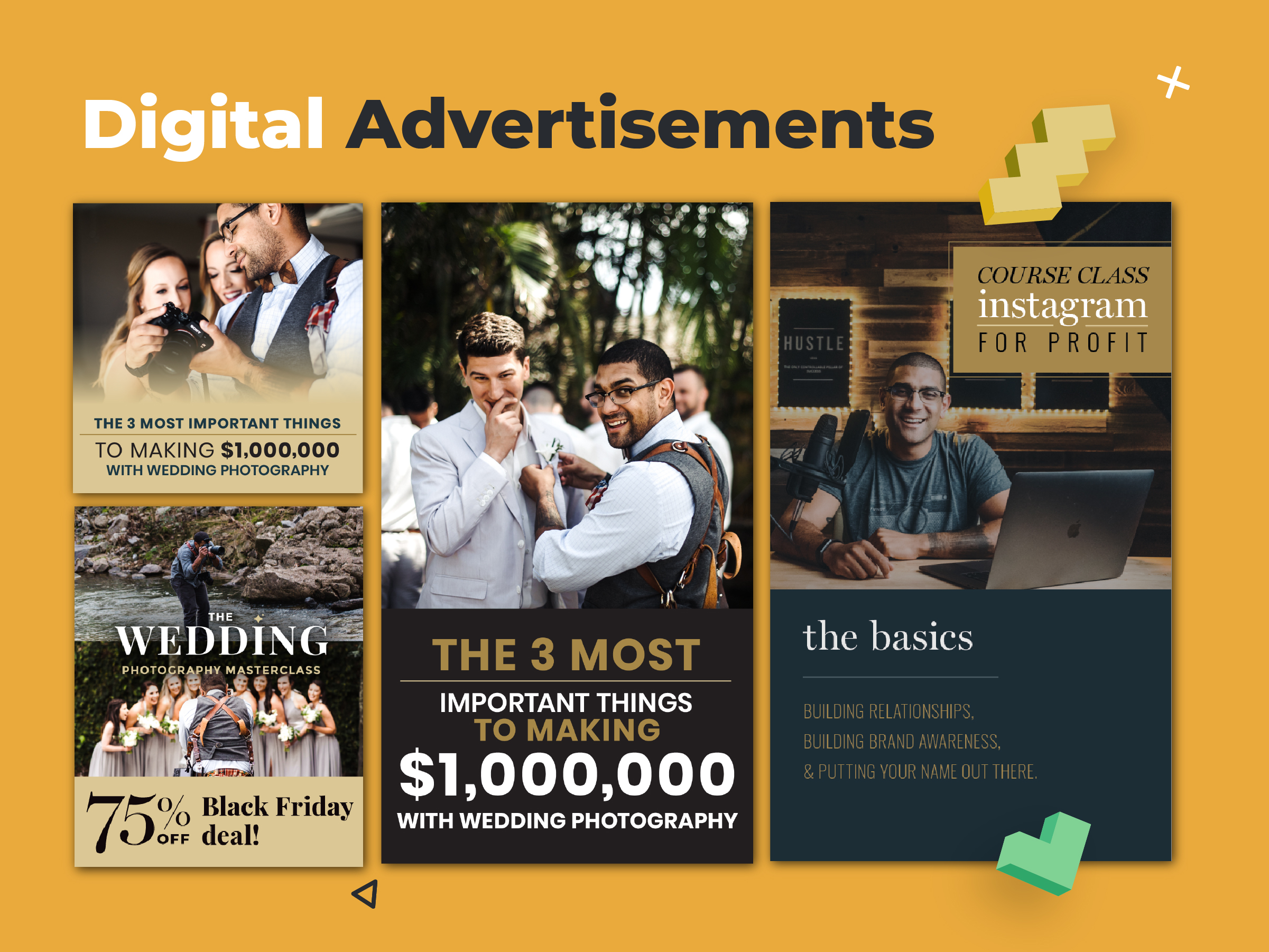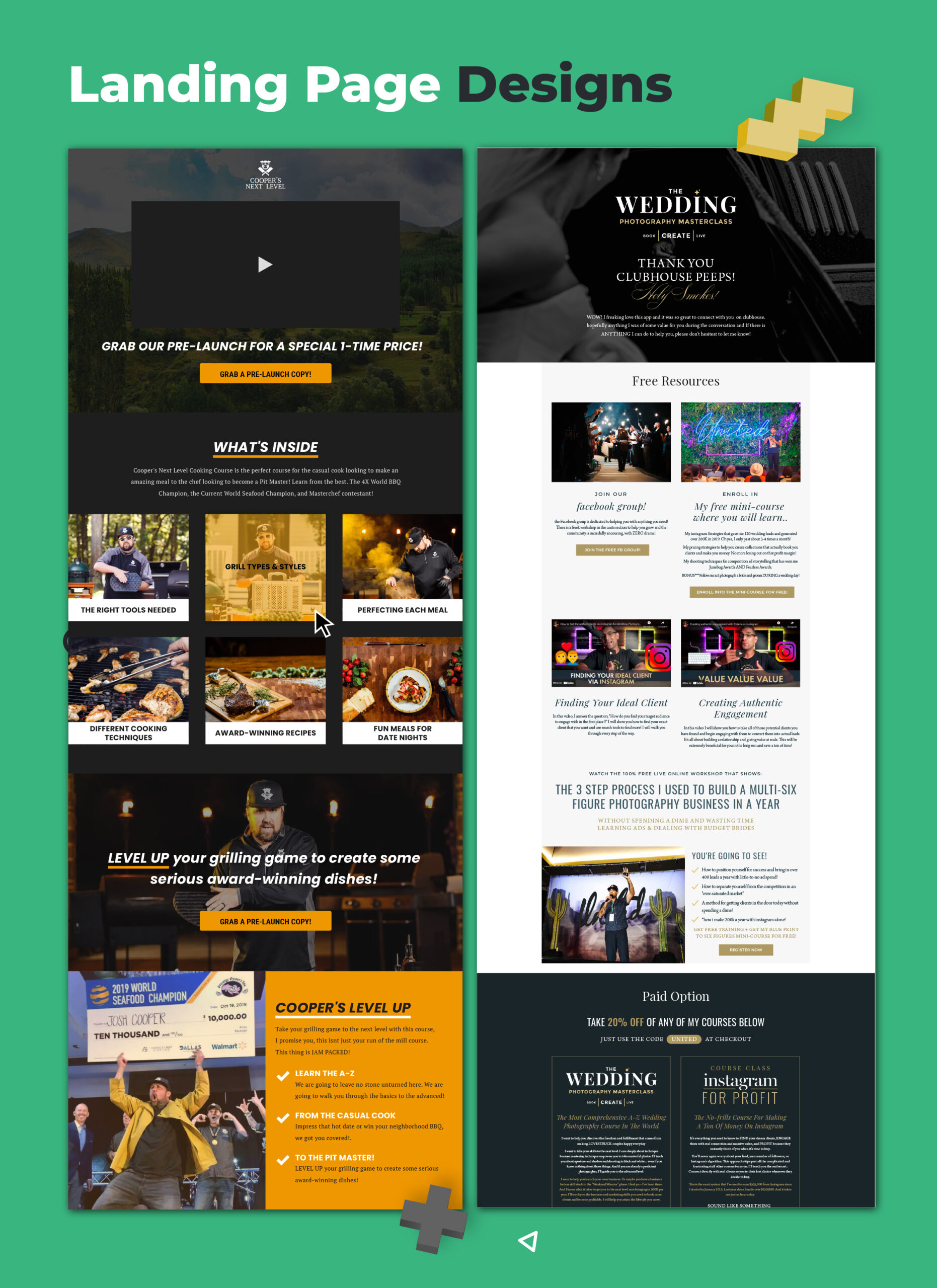 Seamless Communication With an Automated Workflow
Robinson reflects fondly on his Design Pickle onboarding experience in a simple, but powerful phrase: "It was pretty easy." 
A Product Specialist walked Robinson through everything he needed to know before connecting him to his designated designer.
From there, it's been a smooth cadence and workflow with his designer, where Robinson continues to be impressed by her professional output, clear communication, and timely delivery.
"I feel like sometimes I'm super vague, but she really gets it," Robinson says of his designer. "And she knocks it out … I can't ever complain about anything she does. A lot of times, it blows me away because I'm like, 'Oh, she's already done.'
"The communication is streamlined, and you're getting what you want," Robinson adds.
Getting what Robinson — and his many clients — want is made even easier through Design Pickle's intuitive platform. Users like Robinson that manage multiple brands are able to create unlimited brand profiles so each of their client's key brand information (colors, fonts, etc.) is stored and readily available, preventing the need to reupload and explain varying brand needs for each request.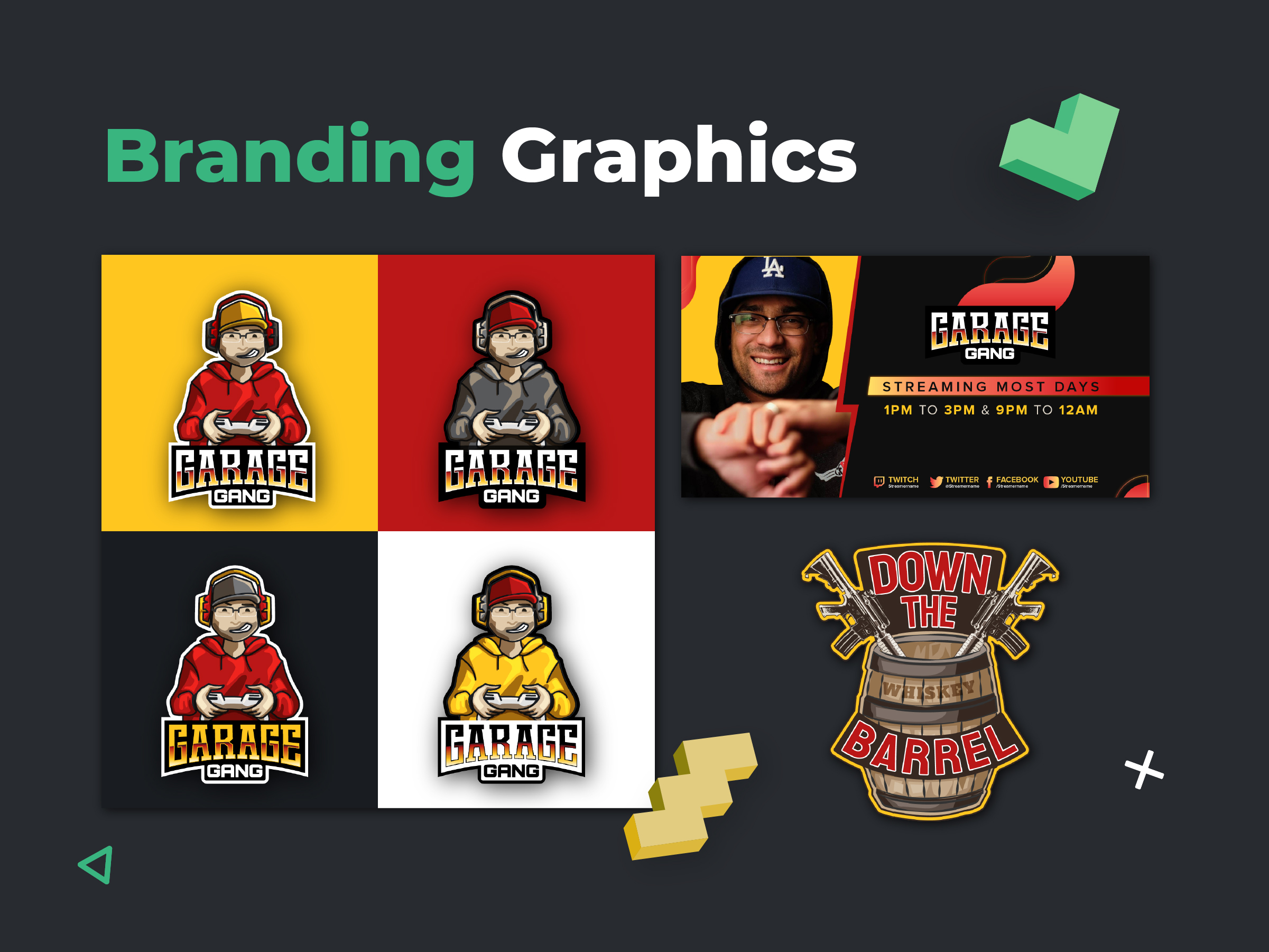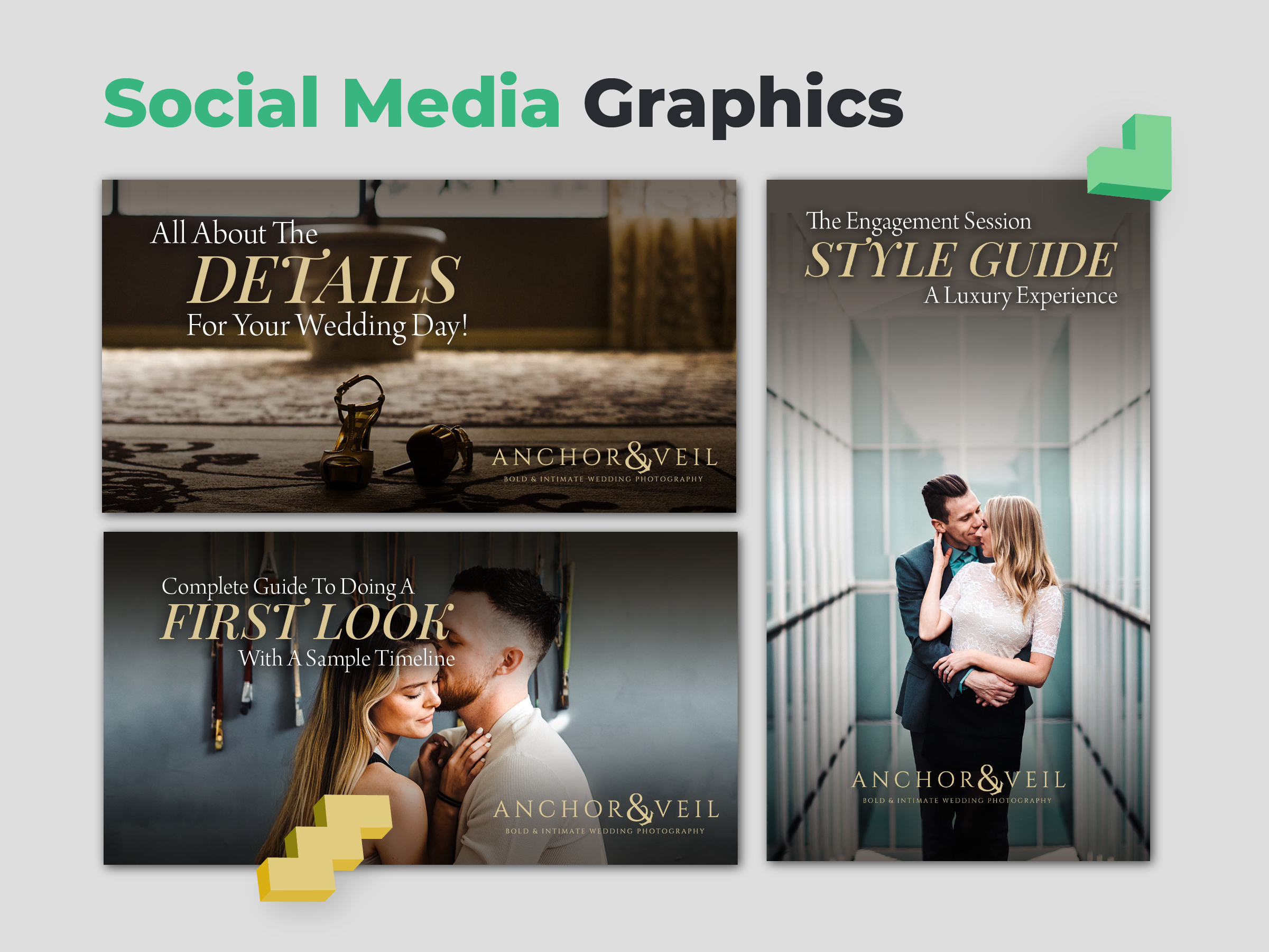 This gives Robinson greater flexibility and an easier workflow with the content he requests, deploying designs for a diverse set of clients across his businesses. The experience is also more seamless and much more intuitive than it would be when working with a freelance or in-house graphic designer.
As for the time saved, he says, "I haven't done the research on how much time Design Pickle saves me, but the fact that the turnaround time is one day is absolutely mind-blowing. To say that Design Pickle saved me a lot of time and a lot of money and streamlined the way that I interact with my clients, the way that I serve them, and the way that we produce content for them has changed everything would be an understatement."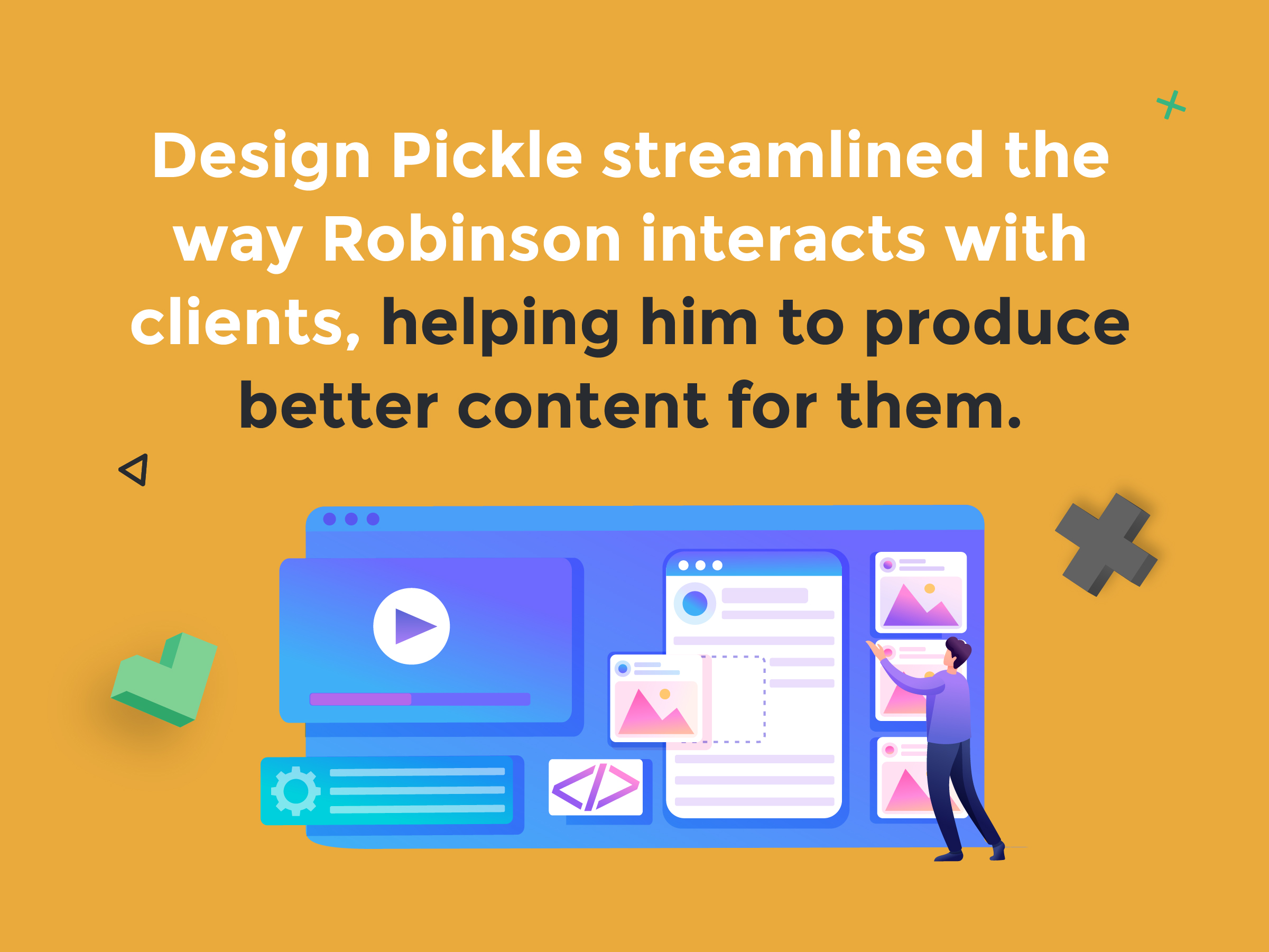 The proof of this impact is in the pudding. By outsourcing design needs to Design Pickle, Robinson has been able to scale and grow his business, using the up to $70K he's saving on graphic design to reinvest back into other marketing and expansion efforts. Currently, he's working on expanding Anchor & Veil into six other states and has greater capacity to focus on business strategy, such as positioning Pure Flair into running ads and marketing for wedding professionals across the country. 
Looking ahead, Robinson plans to continue to use Design Pickle to power creative content for all of his businesses. He will also continue to white-label Design Pickle services — eventually adding additional Design Pickle subscriptions like Custom Illustrations — to expand Pure Flair's offerings and increase his clientele.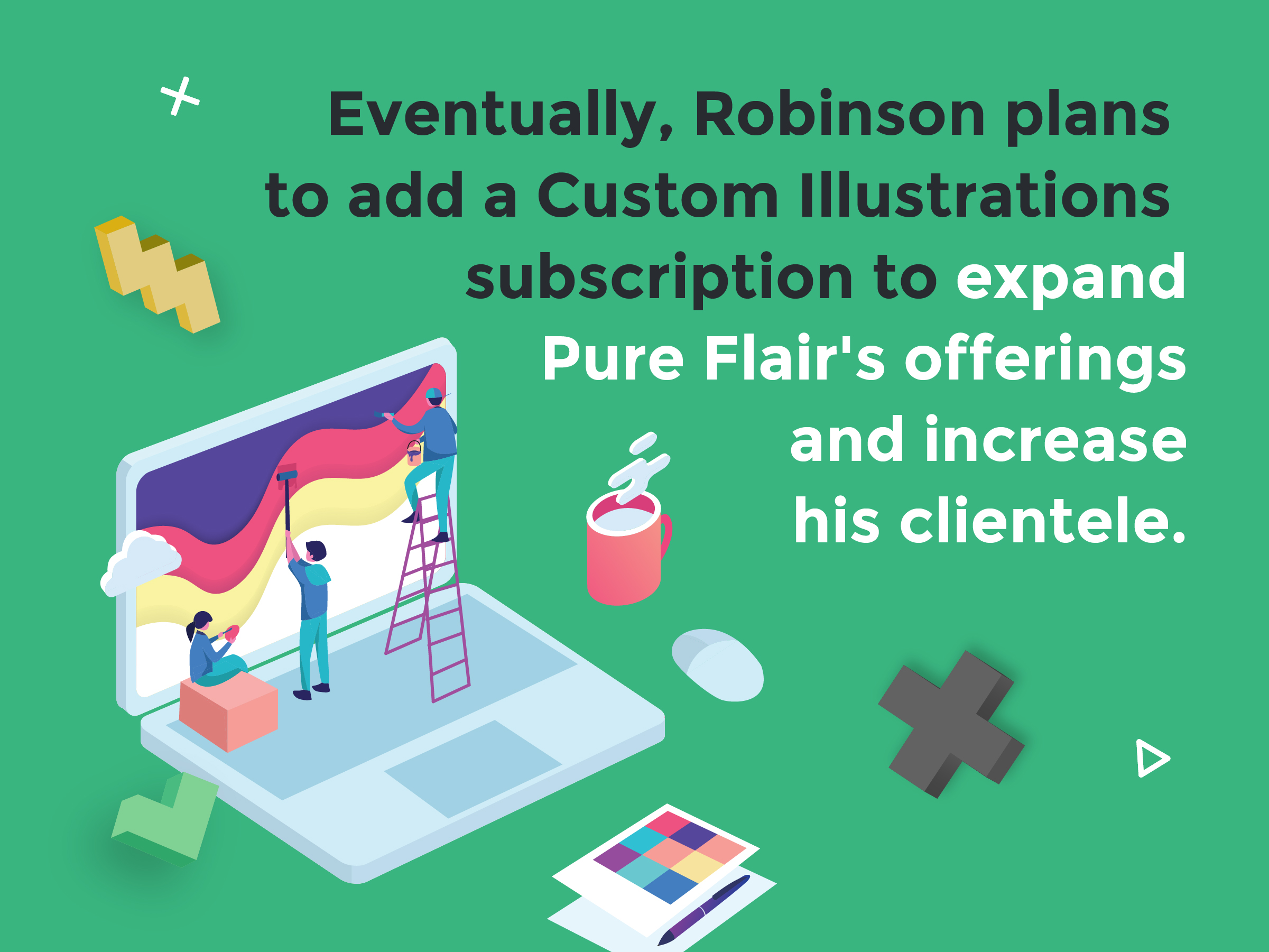 "Design Pickle has saved me tens of thousands of dollars in hiring a qualified, experienced artist or graphic designer that will do things in a timely matter, which is pretty difficult to find, so I'm super thankful for Design Pickle and everything that it is to my business and how it helps us to serve other businesses."
Design Pickle offers fast, affordable graphic design that fits seamlessly into your workflow, whether you're running your own business or managing 20 other brands. We'd love for you to give Design Pickle a try, just like Robinson did (despite our weird name!). Explore our solutions for entrepreneurs and schedule a free custom demo with a Product Specialist to see how you can get the most out of our service.