Small business marketing departments haven't had it easy over the past several months. They've had to figure out how to remotely collaborate and shave critical dollars off their balance sheets, all while pushing out high-quality graphic design.
That's a tall order. How do you produce appealing graphic design pieces and keep your department's workflow rhythm chugging along on a shoestring budget? Do you select a freelance graphic designer and hope for a fit? Interview and onboard another full-time designer? Or go another route altogether? It's a conundrum, for sure.
The new normal has opened the door to creative solutions in staffing models. Design Pickle offers an evolved model of design services that meets companies where they are and provides flexibility — all without skimping on quality and consistency.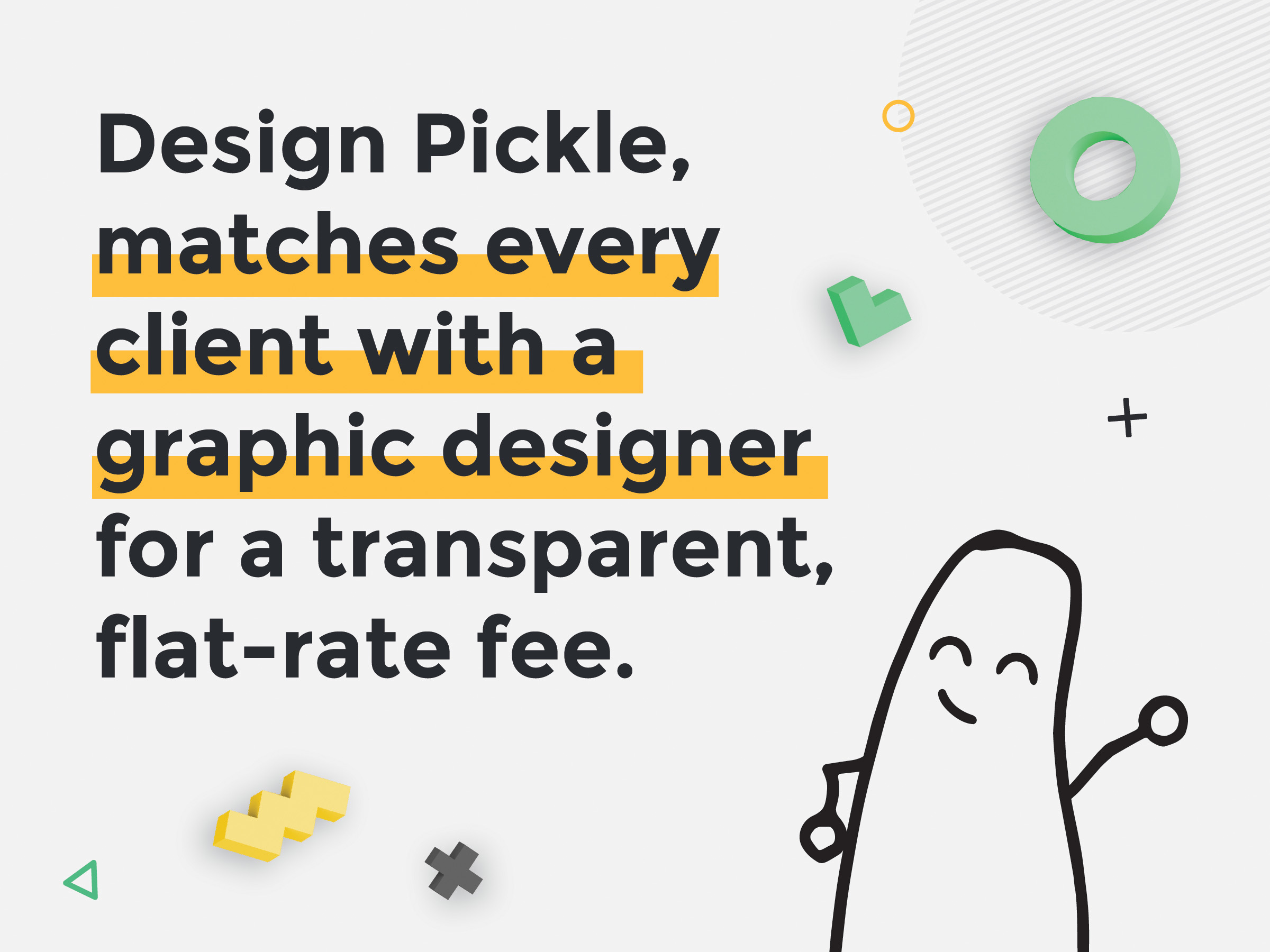 Subscription-Based Graphic Design: The Best of All Worlds
A subscription-based graphic design workforce allows you to tap into a stream of world-class graphic designers in a budget-friendly, predictable, personalized way. At Design Pickle, we match every client with a graphic designer for a transparent, flat-rate fee. This means you get a designated designer who's ready to offer fast turnarounds and unlimited revisions without sticker shock surprises.
Here's how it works: From the first project, you'll develop a relationship with your designer, who will get to know your specific needs. Our designers use mainstream technologies, so you don't have to invest in more tech stack. Over time, your designer will serve as an extension of your marketing team, enabling you to scale your business. If you need more designers, just upgrade your subscription — it's much simpler than sifting through resumes and portfolios to find graphic designers to serve as employees or freelancers.
Traditional Models for Graphic Design Needs
The popular methods for getting graphic design have been hiring an agency, an in-house designer, or a freelancer. These methods to getting design help each have their pros and cons — and are quickly dating themselves with the rise of the subscription workforce.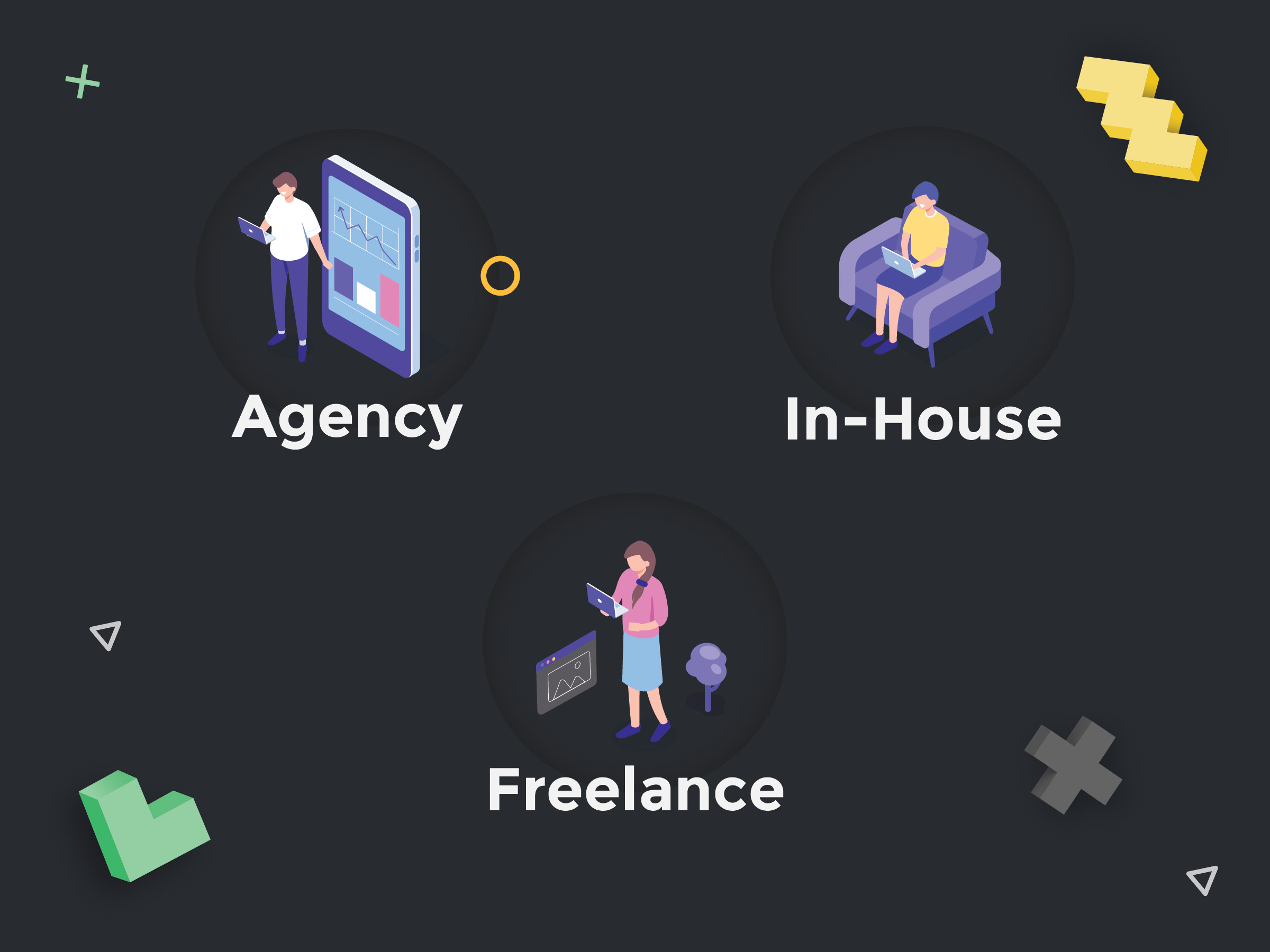 Hiring an Agency
The first path many companies took involved hiring an agency. Though costly, agencies charge only for the time they put into deliverables. They also tend to bring fresh eyes and industry expertise to projects. Chances are good that established agencies have inroads with vendors and publications, too.
Sounds great, right? There's a catch: Agencies may be productive, but they serve many clients. This means they're not always accessible without scheduling a meeting for tomorrow — or maybe next week. Additionally, agencies tend to follow creative briefs to the letter. If you change anything, you'll pay for them to relearn and apply the new directives, which can add expenses to the bottom line.
Hiring In-House 
Other companies bite the bullet and hire a graphic designer to work in-house permanently instead. Over time, the designer becomes entrenched in the complexities and nuances of the brand and mission. The designer is accessible and better able to adapt to quick changes. The designer will also be more invested in making a positive contribution; after all, it's their livelihood and reputation at stake.
But before you post a job advertisement on LinkedIn, consider the flip side of bringing another team member into the fold: You'll pay a lot. Great designers command competitive salaries and benefits. And if your graphic designer decides to walk one day — after months or years of investing in their training, which currently averages 49.8 hours annually per worker at small companies — you'll face serious direct and indirect replacement costs. Most statistics estimate that you'll spend one-third of a team member's yearly salary to find someone else (ouch!).
Hiring a Freelancer
Some companies straddle the agency-team member fence by dabbling in freelancers. The gig economy has made freelancers abundantly easy to find. Some advertise or bid on marketplaces, making it simple to pick your favorite on the basis of price, portfolio, and personality.
But there's a downside to freelance graphic designers, regardless of whether you find them through a marketplace clearinghouse. First, you won't be their only client, so you can't anticipate them always being available. Second, it's hard to find a superstar freelance designer who can do everything you need graphically, meaning you'll need a team of freelancers if you produce a lot of output. Plus, you'll need to be careful when vetting freelance graphic design help.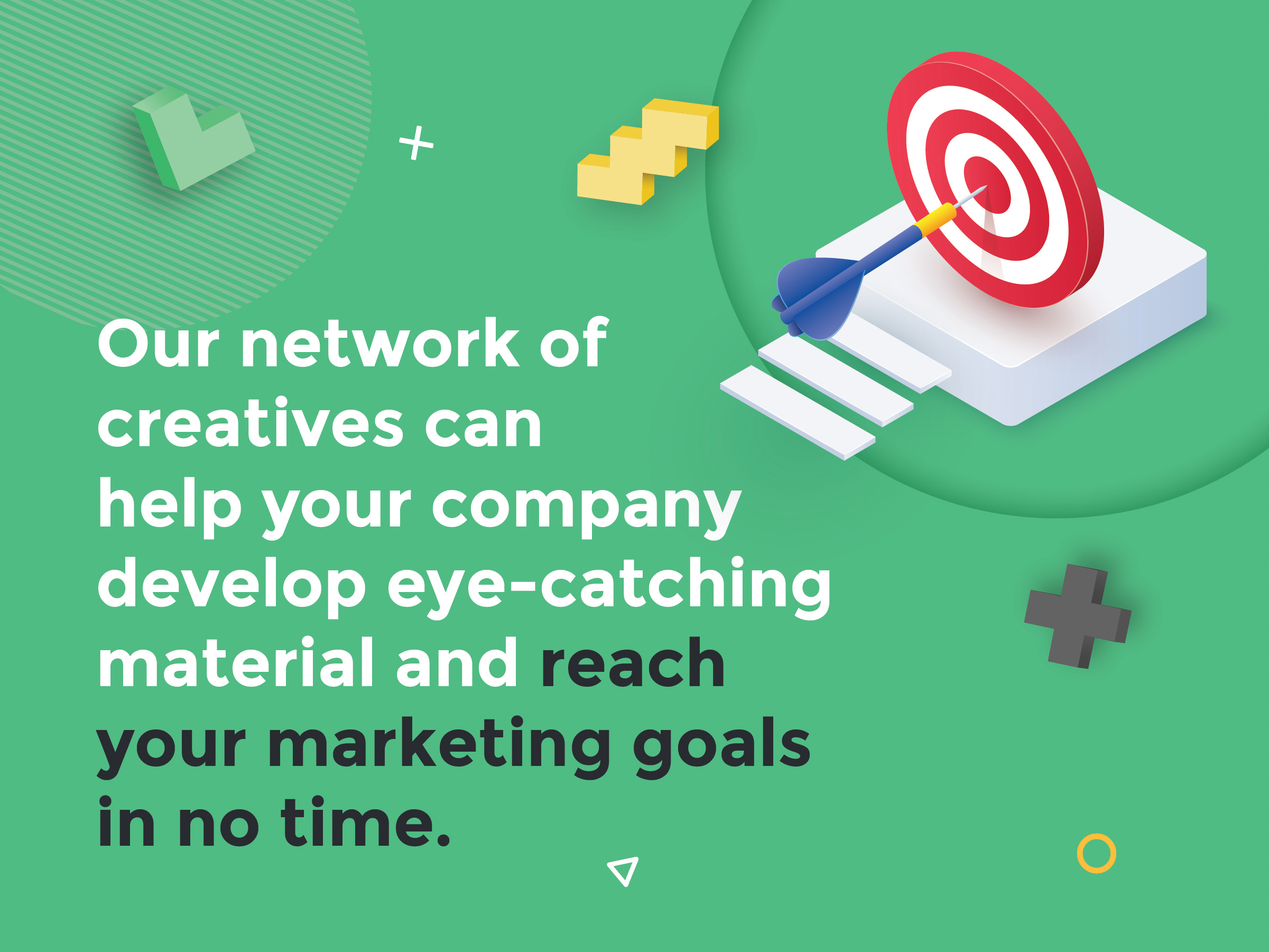 The Subscription Workforce: Flexible and Cost-Effective
Are you tired of worrying that your graphic design is lagging, particularly now, when your whole team is stretched beyond belief? Don't put your graphic design projects on the back burner or wonder how you'll get stellar graphic design services without blowing through your budget. Instead, bring them to life quickly by investing in the subscription-based workforce model with Design Pickle.
See how our professional, responsive network of creatives can help your company develop eye-catching material and reach your marketing goals in no time. Schedule a VIP consultation to find out what subscription is right for you.