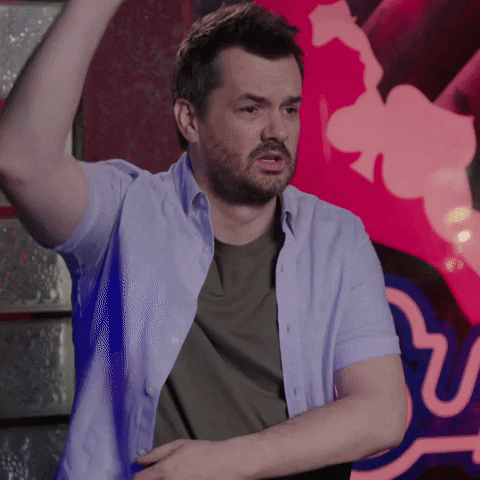 Since graphics are usually the first interaction potential customers have with your brand, a business is incomplete without graphic design capabilities. You'll need graphics to guide your prospects all the way through the purchase funnel. And it's quite likely you'll still need graphics to help nurture existing customers in their post-sales experience.
Without access to design help, your marketing efforts — and therefore your sales — will no doubt encounter a bottleneck and slow down.
However, when you spend too much time and money on hiring a graphic designer to get the help you need, you run the risk of diverting precious resources away from focusing on your main product or service.
Which brings us to an important question for businesses and marketers: How exactly should you get your graphic design needs met?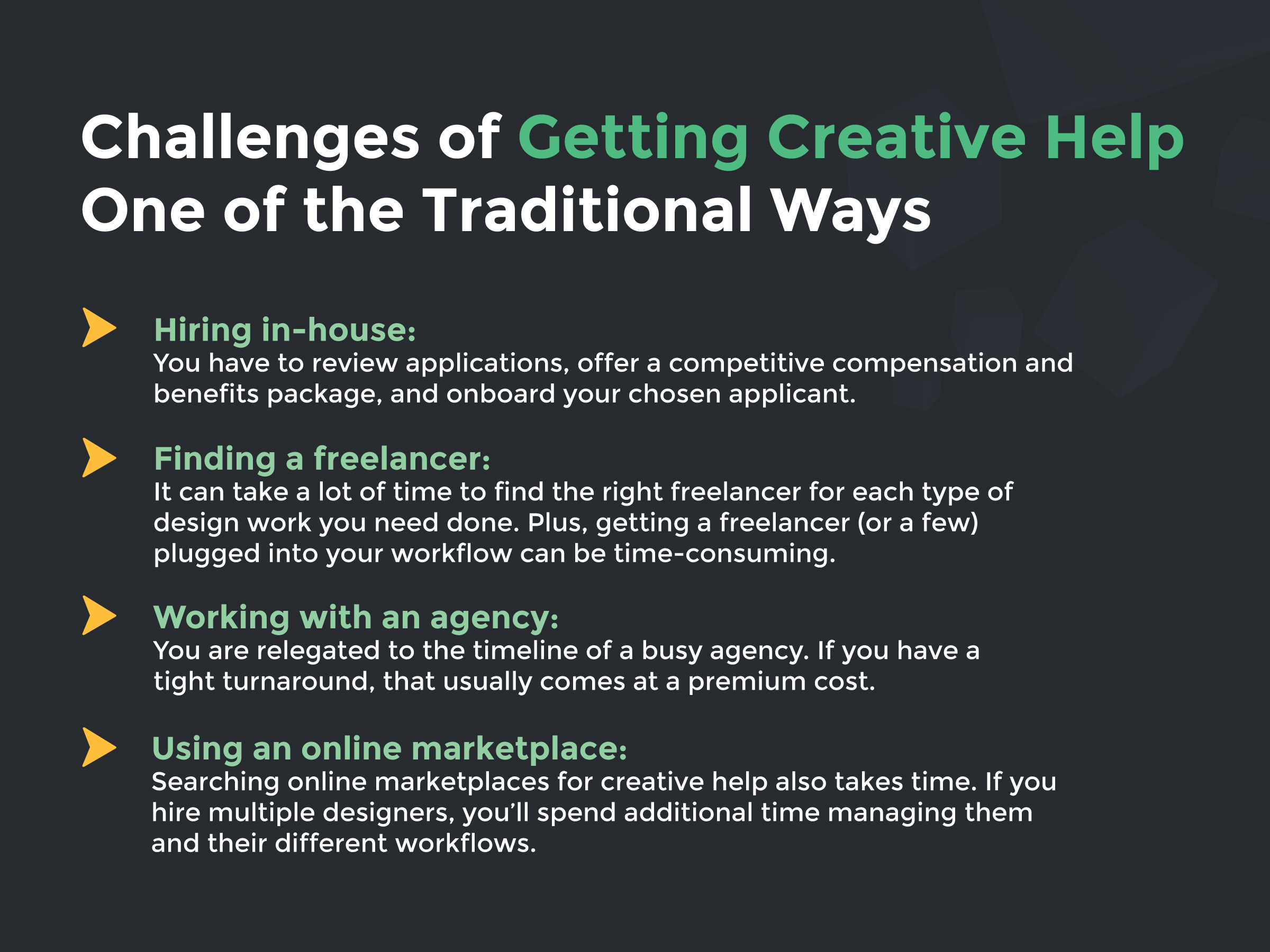 Traditional Ways to Get Creative Help
Hire an in-house graphic designer. As an in-house employee, they will be immersed in your brand, which is good news for your marketing materials. Before you hire someone, however, you'll need to sift through portfolios and create a competitive compensation and benefits package. The process can take anywhere from a few weeks to a few months. Just like with any regular hire, this involves long-term commitment and some risk.
Find a freelance graphic designer. Freelance designers can work with you for short-term contracts or on a per-project basis. A freelancer usually has multiple clients, so you're not necessarily their No. 1 priority. You can work around this by having clarity about deadlines, but keep in mind that rush work will result in premium fees.
Because a freelancer doesn't have a regular commitment to you, you're not guaranteed to always get the work you want exactly when you need it. You may have to juggle multiple freelancers to get a regular stream of work, which can cause inefficiencies in your workflow. 
Work with an agency. Agencies usually work on per-project models based on an hourly rate, helping you reduce out-of-pocket costs. But similar to freelance designers, you're just one of an agency's multiple clients. The element of uncertainty is present in their turnaround times and their availability. To be bumped up their priority list, you can expect to pay premium fees.
Search an online marketplace. Online marketplaces take on a lot of the hassle when it comes to searching for, and hiring, freelance designers. By mediating between a pool of freelancers and a pool of prospective clients, they can keep work flowing smoothly with relatively reasonable pricing.
However, freelancers in online marketplaces tend to accept as many projects as possible, meaning quality can be hit-and-miss. While it is possible to find a long-term designer through a marketplace, that process could take a while. Plus, if you hire multiple designers to keep up with your design demands, you'll find yourself spending a lot of time managing them and their different workflows.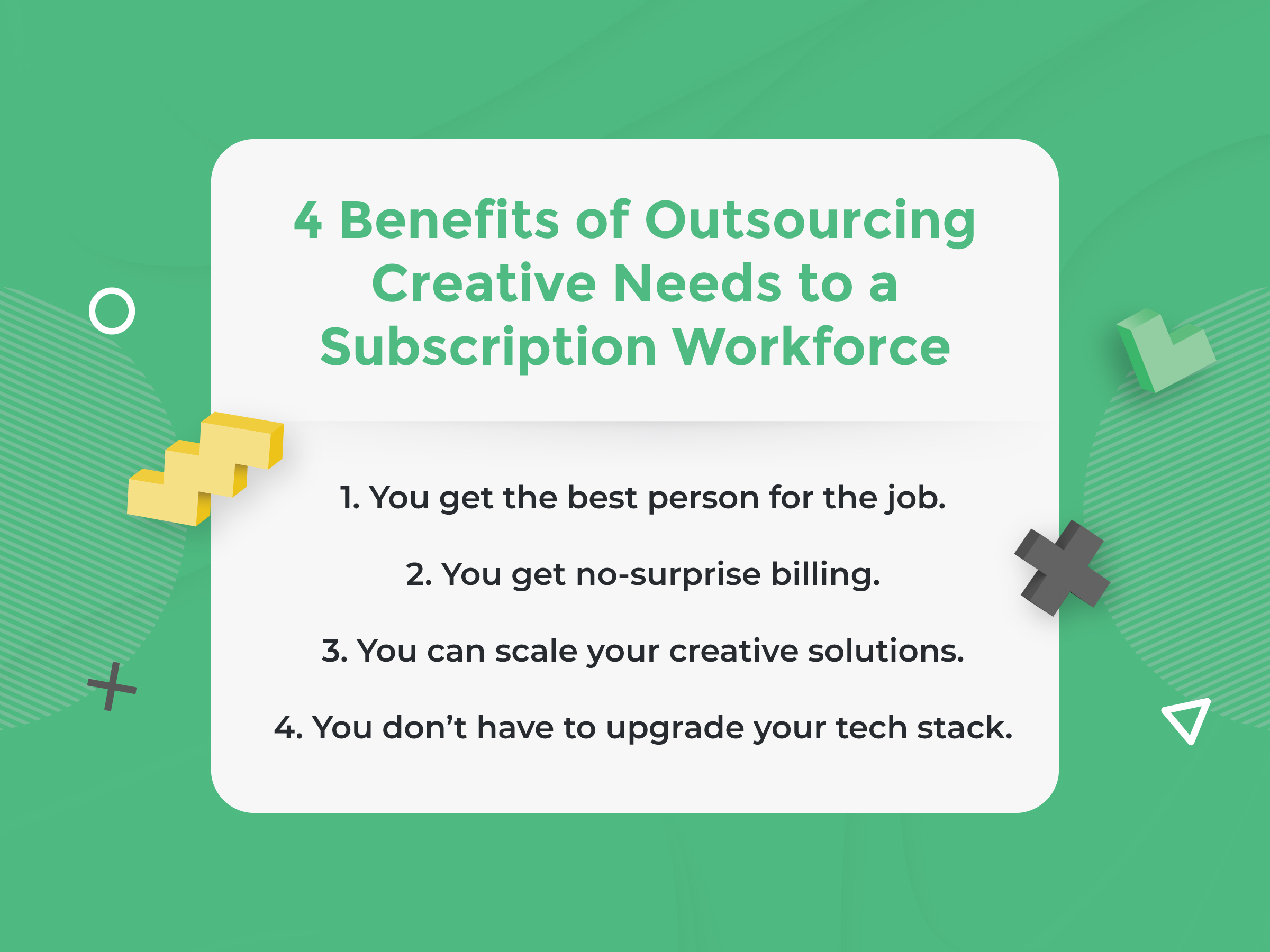 The Subscription Workforce: A New Way to Get Creative Help
There's a better way to get graphic design help: the subscription workforce. A subscription workforce model allows companies to easily procure the right creative talent in a dynamic, fixed-cost, and scalable way that is near-impossible in traditional hiring models. It provides an improved way for a company to partner with and empowers its customers with as much (or as little) creative support as they need. 
By doing this, businesses can then invest resources in their core competencies and outsource the rest to capable partners that can do creative tasks faster, better, and at a more cost-effective rate. 
To put it simply, a subscription workforce:
Allows businesses to break free of traditional contracts and outsource help with minimal risk

Provides

flexible plans at predictable prices

Gives you the benefits of in-house designers without long-term commitment 
Design Pickle was the first company to create and adopt the subscription workforce model in the creative industry, and businesses everywhere can benefit from utilizing this model to achieve their content creation goals. Here are four key benefits of outsourcing design work to a subscription workforce.
1. You get the best person for the job.
A subscription workforce allows companies to find, and subscribe to, top-of-class talent and creative services. Plus, they can easily be vetted, unlike traditional forms of hiring, through external third-party review sites and testimonials. 
By their very nature, subscription workforces are specialists — not generalists. They provide a niche product or service at a high level of quality and at a faster rate of delivery. 
When a company works with a subscription workforce, it is matched with the best provider for the job. You do not have to wade through applications, procurement processes, interviews, and other painfully slow methods of finding and hiring the right talent. Instead, you can get to work right away.
For example, our base plan, Design Pickle Graphics, assigns the best designer for each request. Our elite plan, Design Pickle Pro, goes one step further and matches you with a designer best suited to your overall business needs.
The best part about a workforce vs. an in-house designer or freelancer is availability. A seamless system ensures that even if your designer is absent for a day, there's always someone else ready to handle your requests.
2. You get no-surprise billing.
No one likes sticker shock. To that point, subscription-based graphic design models eliminate the possibility of billing surprises. Gone are the days of paying for designs per project or per hour and hoping the resulting bill isn't astronomical. 
A subscription workforce eliminates the guesswork through transparency in its pricing, and once a company subscribes, the pricing remains consistent. You can increase or decrease your subscription knowing exactly how the cost will be impacted. 
That's the beauty of a subscription workforce: When you subscribe to a plan (or multiple plans), you pay one flat rate that doesn't fluctuate no matter how many design requests or revisions you make. 
With these fixed-cost plans, you can keep your budget as low as possible. In fact, most entrepreneurs and marketers save up to 70% when plugging in Design Pickle's subscription workforce.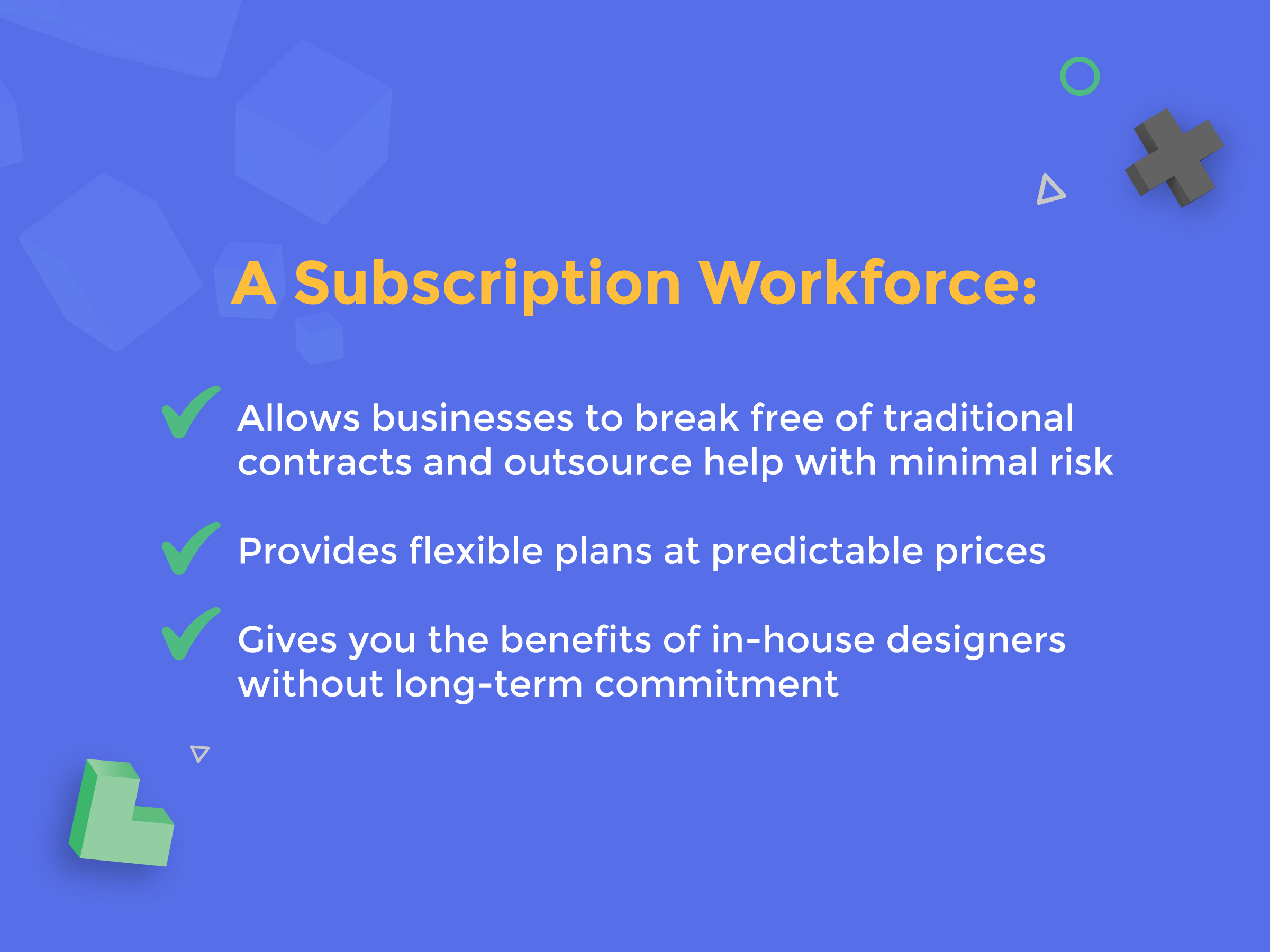 3. You can scale your creative solutions.
When it comes to scalability, traditional hiring models have obvious challenges. Agencies favor longer-term contracts while in-house designers are regular employees. If demand goes down during the tenure of either, you'll be stuck with higher overhead costs than necessary. On the other hand, freelance designers have varying rates and availability, which makes it difficult  to budget.
The bottom line is: The traditional workforce models do not scale easily, quickly, or in a cost-efficient manner — considering the economic cost, salaries, and fees for help, as well as the cost of an organization's time to find, train, and hire resources. But where these fail, the subscription workforce prevails. 
By using a subscription workforce, companies can easily add or remove resources to increase or decrease their creative support. For example, unlike hiring employees, companies don't have to add a new headcount and payroll just to increase production by 20%. This helps eliminate the risky and expensive long-term commitment associated with hiring in-house. 
Subscription-based creative work allows you to stick to a predictable budget with minimum commitment and scale in the process. Design Pickle maximizes the subscription workforce model by making plans flexible — you can add or remove subscriptions based on fluctuations in your workload. You're in control of the level of creative support you receive by adjusting subscription features whenever needed.
4. You don't have to upgrade your tech stack.
With a subscription workforce, you don't have to invest in additional technology, technology, and training. Since the vast majority of the design processes happen within the subscription workforce provider's platform, you won't have to train your designer on how to best communicate with you or deliver files.
The subscription workforce uses smart-working technology to sustain a high level of productivity, and automations are seamlessly integrated into the workforce-customer workflow. This technology provides an intuitive user experience that easily fits into a company's existing creative ecosystem.
Case in point: Design Pickle's platform is optimized for maximum ease of use. You can do everything right from your Design Pickle account, or you can set up Zapier integrations with platforms you already use, like Slack, Dropbox, Google Sheets, or Asana. There's no need to buy or install new software — our subscription workforce plugs into your current workflow with minimal adjustments on your part.
A subscription workforce allows your team to get the design help it needs at an affordable rate. Check out our design and illustration plans, and level up your content creation with the power of Design Pickle's subscription workforce.