Does your small business have a handle on what people are saying about you online?
In this age of multiple channels for online commenting and conversation, anyone could be saying anything about you. How important is it for you to be aware of what's being said and able to react to it?
Reputation management is important for any business, especially now that people have the ability to comment and potentially damage your reputation instantly. This is one of several reasons why social listening is important for your business.
Social listening is about more than just your brand in particular, though. Let's look at why your business should be listening in online and how you can go about doing so successfully.
WHY IS SOCIAL LISTENING IMPORTANT?
Social listening means keeping a finger on the pulse of the web and finding any and all mentions of your business on social media or other web properties. As mentioned earlier, it's not just about your brand though – it can also be about staying on top of current conversations or trends that are relevant to your business so that you're able to formulate a timely response.
Social listening can bring the following benefits to your business:
Managing your reputation. You don't want any negative comments being made about you without you having the chance to respond.
Knowing the general sentiment about your brand – what are people raving about?
Monitoring relevant keywords so that you can join a timely conversation.
Informing the content you put out. If you know what people are questioning or generally talking about, you can create relevant content.
Attract new customers by being proactive.
With all the noise online, it can be difficult to always know when your brand name comes up and where. You can, of course, monitor mentions where you are tagged on social media, but you need more than that because people don't always tag – sometimes they just use the name of the business or product.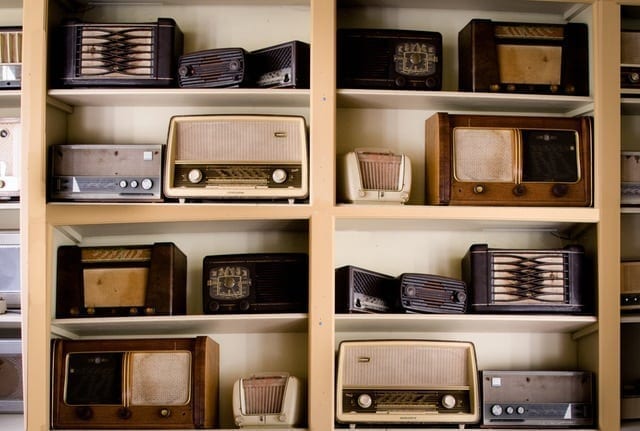 Listening technology has come a long way!
Social listening tools such as Mention are key for businesses who are wanting to make the most of a social listening strategy. Use these tools to monitor your brand name, any relevant product brand names, and any topic keywords which are important to your business.
Social Media Examiner points out that you should also monitor common misspellings and website mentions (e.g. yourbrand.com). There are a number of different ways people might be talking about you, so try to cover as many as possible.
REPUTATION MANAGEMENT
Whether you like it or not, your customers are probably mentioning you online, possibly posting in social media groups or just making the odd comment about you here and there. This can be great for your business, but the flipside is obviously that some people just like to rant publically when they're not happy about something.
Unfortunately, it's often the case that a customer with a complaint is the first to take to online platforms to voice their displeasure. Given that 86% of people will hesitate to purchase from a business that has poor online reviews, knowing who's saying what and where is your best tactic for doing damage control early.
Negative talk online about your business doesn't need to be a disaster. Sure, it may be seen by a lot of people, but they'll be looking to see how you handle it. If they see you dealing with a complaint with integrity and professionalism, it just might endear them to your business.
The way not to handle any complaints or negativity is by jumping on the defensive. If the customer is wrong, you can politely point out the facts (for example, "we are sorry that you don't like XYZ product in red. We explain in our product description that red is the only color in which this is available.") You might then go on to offer an exchange or refund, anything that shows you are interested in making it right for the customer.
The key is to get in quick. You want a timely response before things escalate out of hand (there are plenty willing to jump in with their pitchforks online!). Social listening helps you to stay on top of this. If you use a good tool, you can be alerted as soon as there is any mention of your brand.
KEEP A FINGER ON THE PULSE
It's always good to know what the general sentiment is about your brand, even outside of any complaints or negativity. Sometimes comments which are positive, neutral, or at least constructive in some way help you to make improvements to turn your customer experience into "wow."
For most business owners, it also really helps to know that people do have positive things to say too. Sometimes it can feel like you're only hearing from whiners and perhaps no one is happy. The reality is often just that those who are unhappy are louder. It helps to remind yourself that plenty of others are quite happy with what you're doing.
Another advantage of listening to these more positive brand mentions is that you may be able to leverage any user-generated content you come across. Why not quote positive feedback, or repost photos or other positive posts? This helps to give your brand the "social proof" that others often look for before deciding to make a purchase.
MONITORING PRODUCT OR TOPIC KEYWORDS
Imagine you are a seller of inflatable canoes. You set up the term "inflatable canoe" as a keyword combination to monitor and get alerted to someone asking questions about what sort of canoe to buy and what they should look out for when they purchase.
Due to receiving an alert, you are able to jump into the conversation and provide answers to questions. You're able to advise them about weight, durability, and the best type that will fold neatly into their Mini Cooper for easy transport. You can find out about their specific needs and give them a sincere, personalized service as a result.
The idea of monitoring product keywords is that you can jump in where there is a conversation to be had, although this works best if you come in with a genuine desire to help, rather than coming across as "sales-y."
For a seller of services (such as coaches or consultants), you may like to monitor keywords related to a topic that you specialize in. For example Self-Publishing School would monitor "book writing software" or "how to write a novel." You never know how being of service when someone asks for it might lead to the finding of a new customer.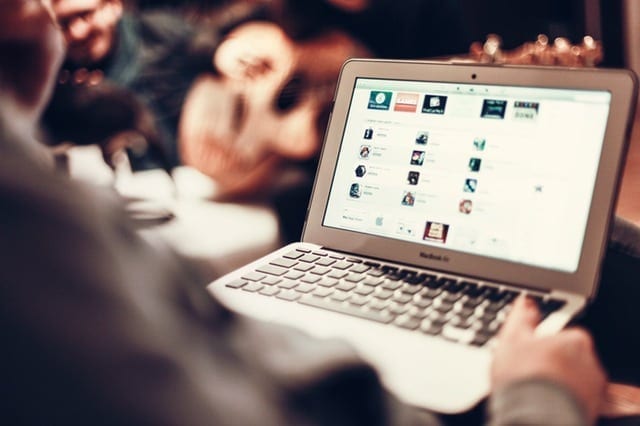 INFORM YOUR OWN CONTENT
This is a great one for anyone who has ever said, "I need to create more content but I don't know what to write about." Use those topic or product keywords to monitor conversations and find out what people are asking and if they are interested in discussing the product or topic.
You'll find you have several additions to your content calendar right there, and best of all, you know this is the stuff people want to know about.
Going back to your inflatable canoe business, you might write content on "inflatable canoes for small cars", "the lightest inflatable canoes", or any other topics that come up while you're monitoring social chatter.
FINAL THOUGHTS
Social listening can be a valuable tool to add to the small business arsenal. It involves setting up alerts to monitor brand mentions and social chatter around certain topics or products.
When you are receiving timely alerts, you get the opportunity to respond quickly to anything that is being said online – whether that is someone voicing a complaint, other kinds of feedback about your product or business, or questions and conversations where you may be able to join in.
Staying on top of key mentions also gives you good clues as to what people want to know and what you should be creating content on. In short, social listening helps you to stay relevant.