Are you aware of Facebook's latest milestone? Facebook has had over 1 billion active users since 2012. However, in Q4 last year they finally surpassed 2 BILLION active users on Facebook. 2 billion.
While you'll never be able to fathom the size of that number, you should be able to fathom why your business' Facebook page needs to stand out from the crowd – 4 billion eyeballs that could be looking at your content online.
Here are 5 ways to give your Facebook page the facelift it needs to stand out in a sea of content and business connections (and how to request updated graphics if you're using Design Pickle!).
1. Profile Picture
Your profile picture is the first image that other Facebook users will see, so choose an image that is relevant and iconic to your business. If you have a logo, use that as your profile picture. You can keep this image relevant by making slight changes to your logo based on the season, for an important sale, or just to keep up with refreshing your branding.
Fellow Pickles in our Jar can simply send their logo files to their designer with a note on what variation you'd like to see.
Example request: "Hey! I'd like to add a Santa hat to my Design Pickle pickle logo!"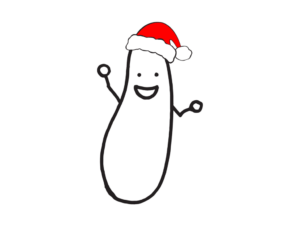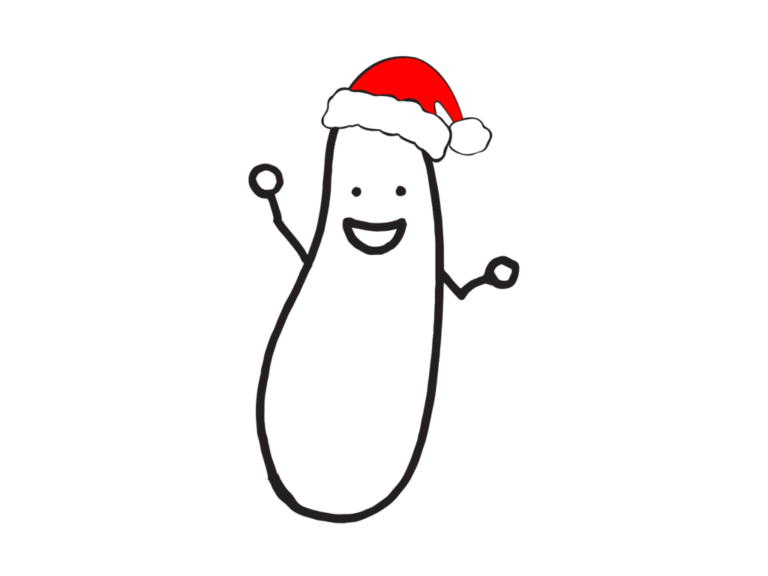 2. Cover Photo
Having a relevant, well-designed cover photo on Facebook is vital. The cover photo is the image that appears on the top of your Facebook page, so it is the image that Facebook users will see first and foremost every time they visit your page.
The purpose of the cover photo is to capture the mission and vision of your brand. The cover photo should be designed using the same color palette and font type as the rest of your branding. Perhaps you might include the name of your business, a significant tagline, an encompassing mission statement, an image of key leaders in your business, or simply an image representing the value your business provides.
An example request: "Hi! I'd like a Facebook cover image of my tagline 'Create your own reality.' with my signature and professional titles using an image of me racing ATVs to portray 'creating my own reality.' I'd like to use black and gold and portray a vibe of badassness and adventure."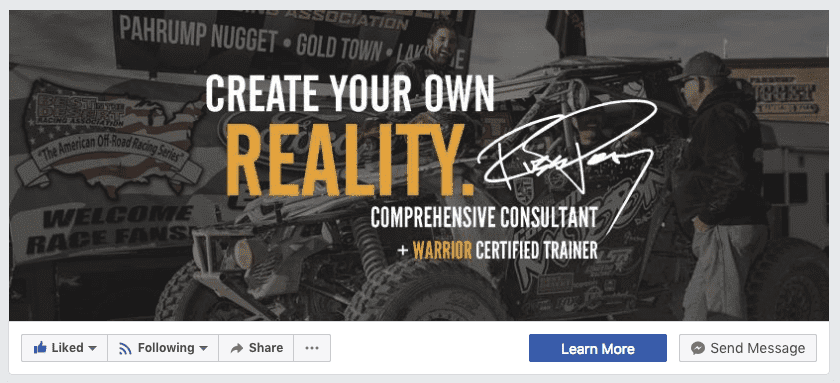 3. Video Thumbnails
Thumbnails are the graphics displayed on-screen before a video plays. It's important to choose a thumbnail that evokes an emotion – especially curiosity – that will make your audience more likely to click on that image.
A thumbnail is like a book cover in the sense that, well, people judge a video by its thumbnail. It's also important to choose an image that accurately represents the video content because you want to set reasonable expectations for your viewer.
An easy way to do this is to simply take a screenshot of an interesting frame of your video and add text or design elements to that image. If the video is part of a series, include the episode number and title.
Example request: "Hi! I'd like to create a thumbnail for ORIGINALS S2 E1: Architect Your Life with April & Eric Perry. Please add that title to the screenshot attached of April Perry using her hands to explain her point!"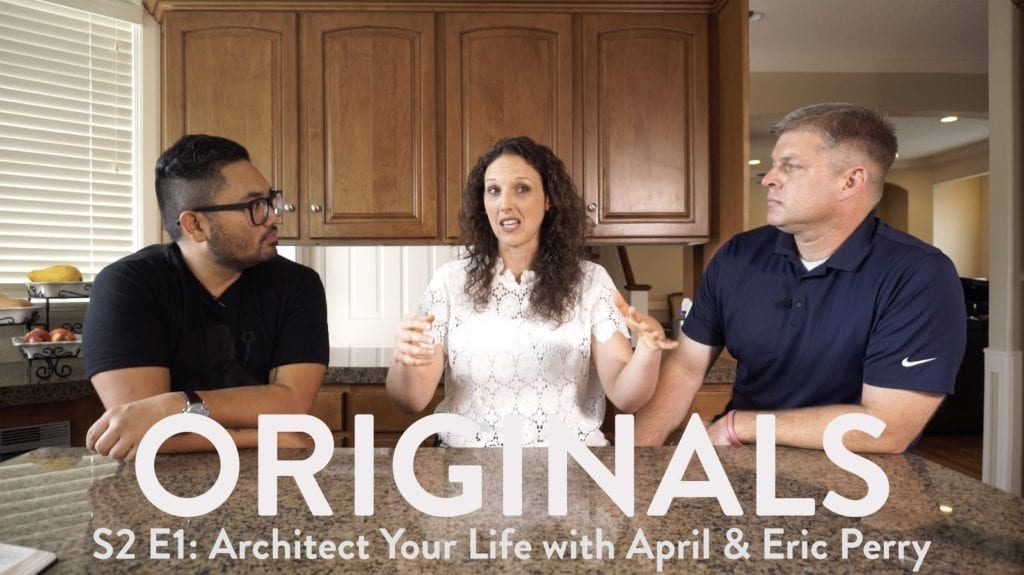 4. Featured Images
A featured image is the same to a blog post as a thumbnail is to a video; your audience will judge the content and make an assumption on how engaging the content will be by the featured image alone. Design your featured image to include the title of your blog (which should encompass the purpose of the blog) along with a background image or graphic that supports the purpose of the blog. Checkout these tips for social media graphic design from actual designers!
Be sure to know what size feature image you'll need! Featured images sizes vary on each social media platform as well as for each Wordpress theme.
Example Request: "Hello! I need to create a featured image that is 646 x 386 pixels. The blog title is 'Digital Marketing for People Who Know Nothing About Digital Marketing' and I'd like to use an image that looks digital, techy, and portrays somebody working online."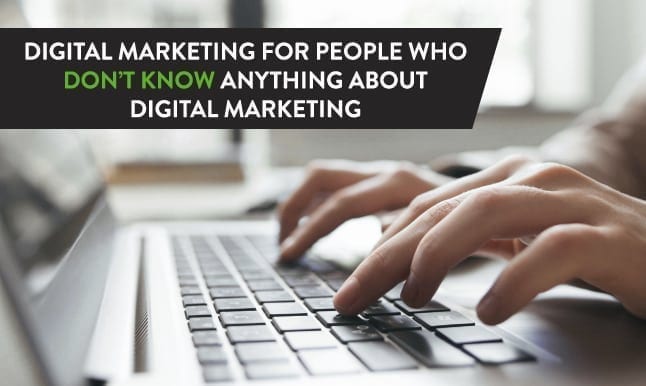 5. Quote Images
The human eye is attracted to color and motion, so posting on Facebook without a supporting image or video is a big no-no for marketers.
If you want to post text-only content, like a quote, grab a graphic designer and have them turn your quote into a designed image! Upload your own photo to use as the background, use a stock photo that represents the quote content, or simply ask your designer for a graphic created with a certain style/vibe in mind.
Example request: "Hey! I'd like to create an image for Facebook highlighting the quote 'Being interested is easy; to actually be committed requires sacrifice.' using the image attached that I took of my work desk. Please use white, green, black, or gold, and include my signature at the end of the quote."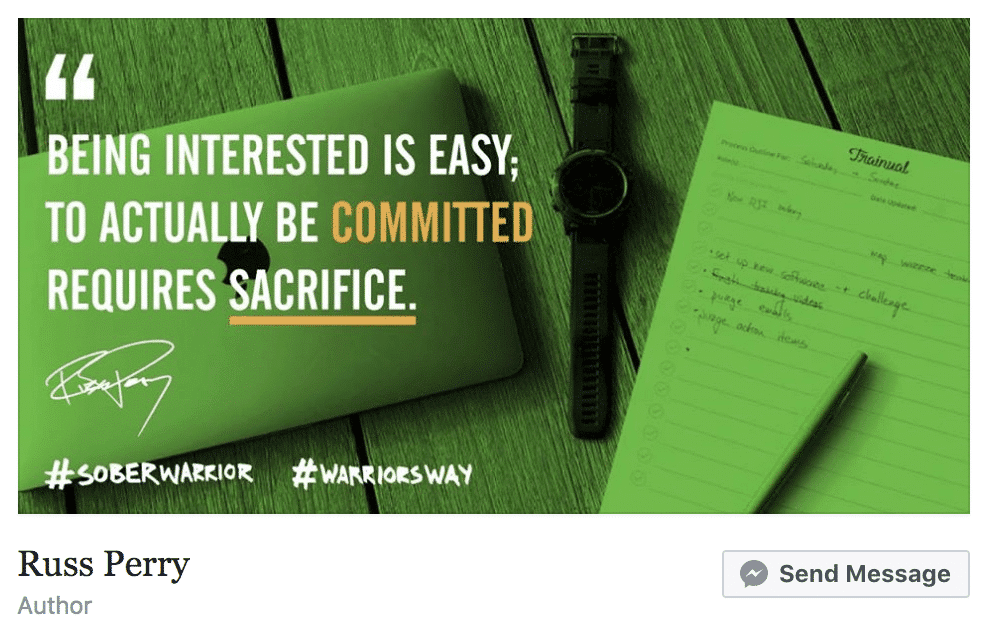 Are you ready to update your Facebook and boost your following with little to no effort? Sign up for your Design Pickle account now and start requesting!
---
Need more graphic inspiration? Check out our Digital Design Library full of 200+ examples of graphic designs we've created for our clients.