An established aesthetic on Instagram is what turns casual scrollers-by into avid followers. But first, what is an aesthetic?
By definition, the word "aesthetic" refers to the philosophy surrounding beauty, often when it comes to art appreciation. And just like in the fine art world, your business' Instagram "gallery" of images needs careful curation in order to present a holistic impression when exhibited: a unique aesthetic.
Why Creating a Unique and Cohesive Instagram Aesthetic is Important
Nice feed! 🔥
That comment (fire emoji optional!) is one of the best compliments you can get on Instagram. "Nice feed" means you're not just like-worthy — you're follow-worthy. A single post can grab people's attention, but it takes a well-curated feed to make them stay and keep them coming back for more.
Because of Instagram's signature three-column grid, visitors to your account normally experience your content all at once before they look at posts one by one. And while content is still king — and individual posts that are authentic and meaningful still matter — a cohesive aesthetic implies that you know what you're talking about.
6 Ways to Create an Instagram Aesthetic
1. Choose a Theme That Reflects Your Brand
Choosing a theme for Instagram is as easy as planning an outfit for a special occasion — in other words, it's not always easy. The secret is to establish a few key factors before you even start browsing for theme inspiration. Those factors are your content, audience, values, and vibe.
Content. What are you going to post? What do you want to sell or promote? Is it a product, a service, or awareness about a social issue? Without engaging content, a consistent-looking feed is, well, just a facade.
Audience. Who is going to see your content? If you already have an active account, take a look at your best-performing posts. Are they the ones with people? Are they graphics-heavy? Plan your content based on what your audience responds to.
Values. What are your brand values? Based on these values, what tone of voice will you use? What content will you avoid? What kind of posts will help your brand express its principles, mission, and vision?
Vibe. What atmosphere do you want to create with your Instagram feed? Is it calm and quiet or loud and active? What visuals best support your values, audience, and content?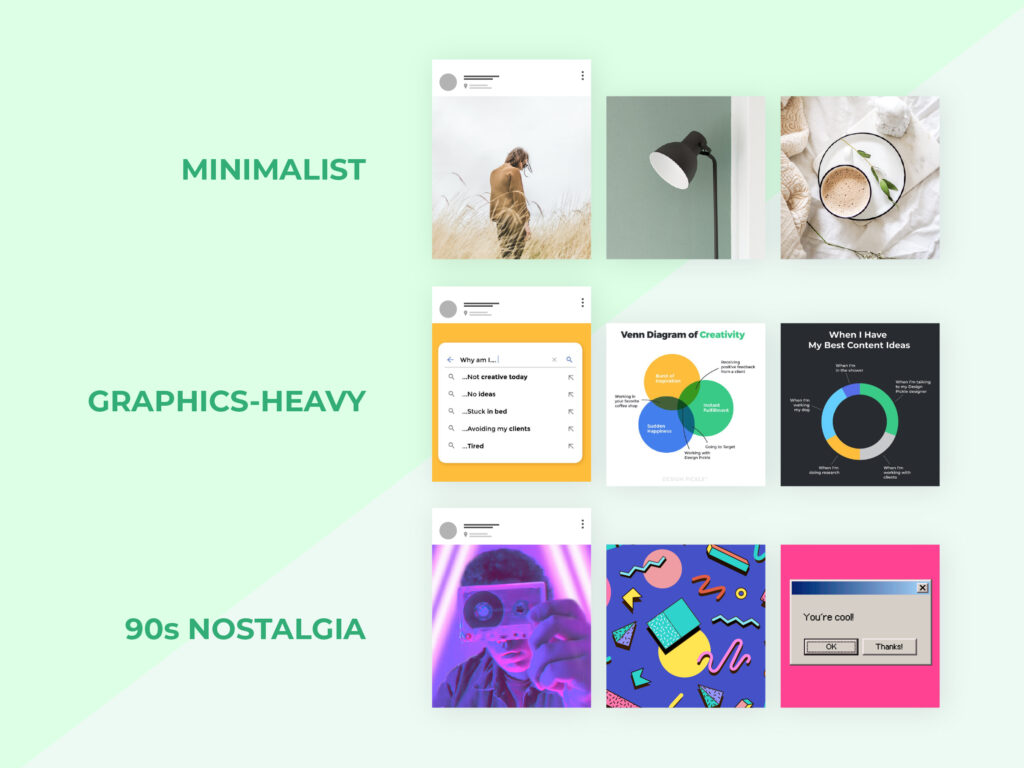 A theme will unify all your individual posts. Examples of Instagram themes include the following:
Minimalist
80s retro
90s nostalgia
Vaporwave
Cottagecore
Graphics-heavy
You can also use repetitive visual elements to pull your content together. This can be as simple as using borders, applying texture or grain, or having a loud brand color that pops up every few posts.
2. Decide on Your Color Palette
Your Instagram color scheme is a key part of your feed's overall theme. It helps set the mood and keeps your account from looking unprofessional.
If your content is graphics-heavy, pay attention to font sizes, color contrast, and accessibility — use sufficiently large text and colorblind-friendly palettes for infographics.
Bright/high-contrast. Bold, bright colors can imply some serious activity. Balance the impression — if the colors are hectic, keep compositions minimal.
Pastel/low-contrast. Pastel colors can create a fun and cheerful feed. This palette can capture the attention of young — or young-at-heart — audiences.
Grayscale/black and white. A totally colorless feed can be a statement in itself. To make this work, keep the contrast consistent throughout your feed.
Monotone or duotone. Achieve this look by centering all your posts around one or two of your main brand colors.
Minimal/neutral. Full of serene whites, subdued grays, and quiet browns, a neutral palette has a calming effect on your viewers.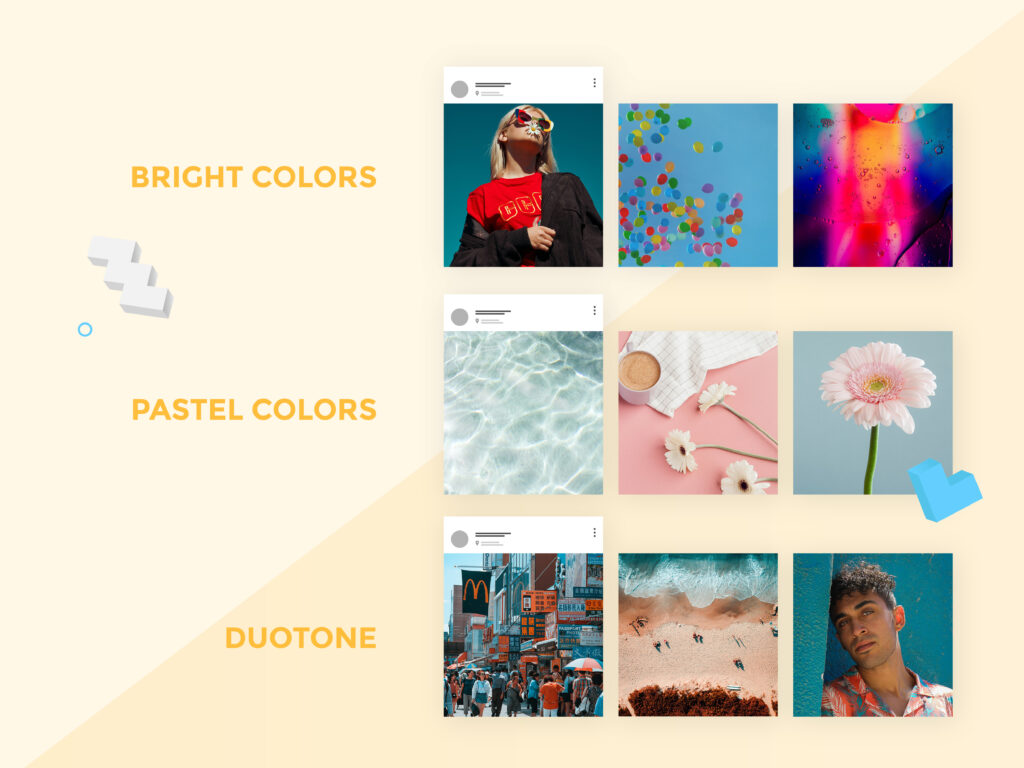 For maximum consistency and recall, start with your brand colors. But if you're really struggling to come up with a palette, online color palette generators like Adobe Color, Coolors, or Colormind can help.
3. Use the Power of Editing
Photos can be taken anywhere and be influenced by countless conditions. With this in mind, how do you make photos conform to your theme and color palette?
The first, most ideal solution is to use planned, professional photography. This way, you can help direct the colors, elements, and composition of your pictures. Your photographer or professional photo editor can then take care of the post-processing needed to give the images that on-brand look.
But on social media, amateur or phone photos are welcome. This is where presets come in. Presets are tried-and-tested settings that you can apply to your photos to give them a polished, professional look.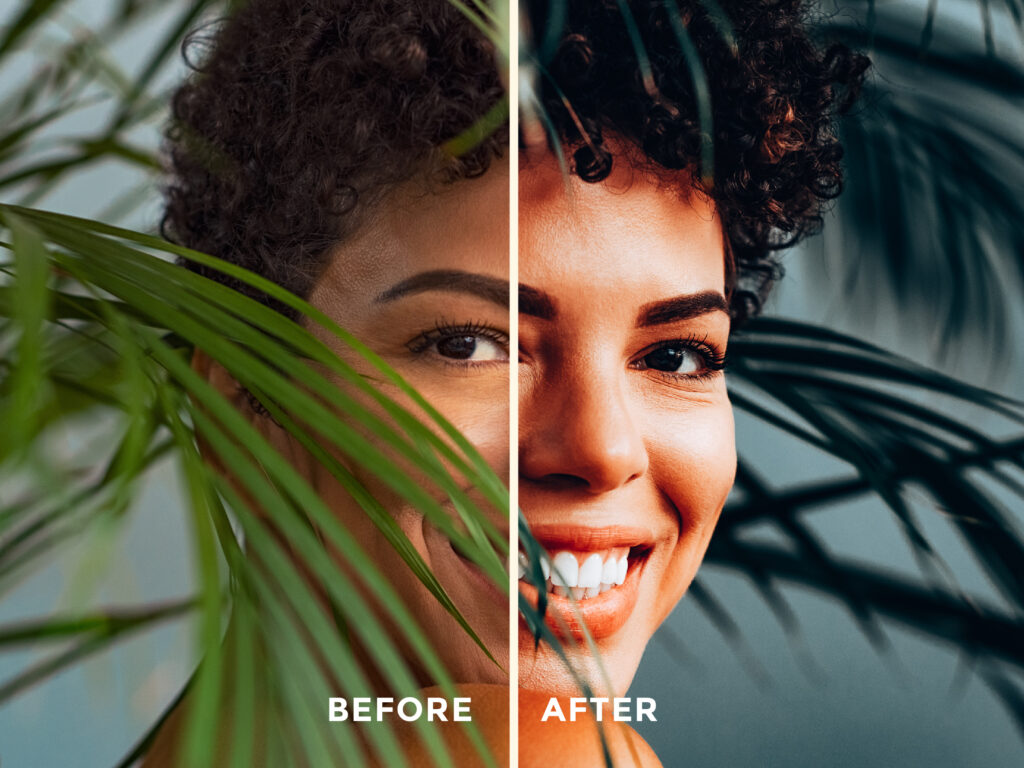 Presets are created for certain photo editing applications, such as Snapseed, Adobe Lightroom, or Picsart. There are specific presets for different light settings, like indoor, outdoor, night, or day; for different color palettes, like bright color blocks, pastels, or jewel tones; and for different subjects, like cityscapes, landscapes, or portraits.
However, a preset won't have the same effect on each and every photo. It's worth learning the ins and outs of photo editors like Lightroom so that you can further adapt preset settings to individual photos.
4. Maintain Balance on Your Instagram Feed
The first step to creating a balanced feed is to categorize your different post types. For example, you may have text-based graphic announcements and quotes, close-up portraits, group pictures, and object flat lays. Make it a point to avoid posting the same type of visual consecutively.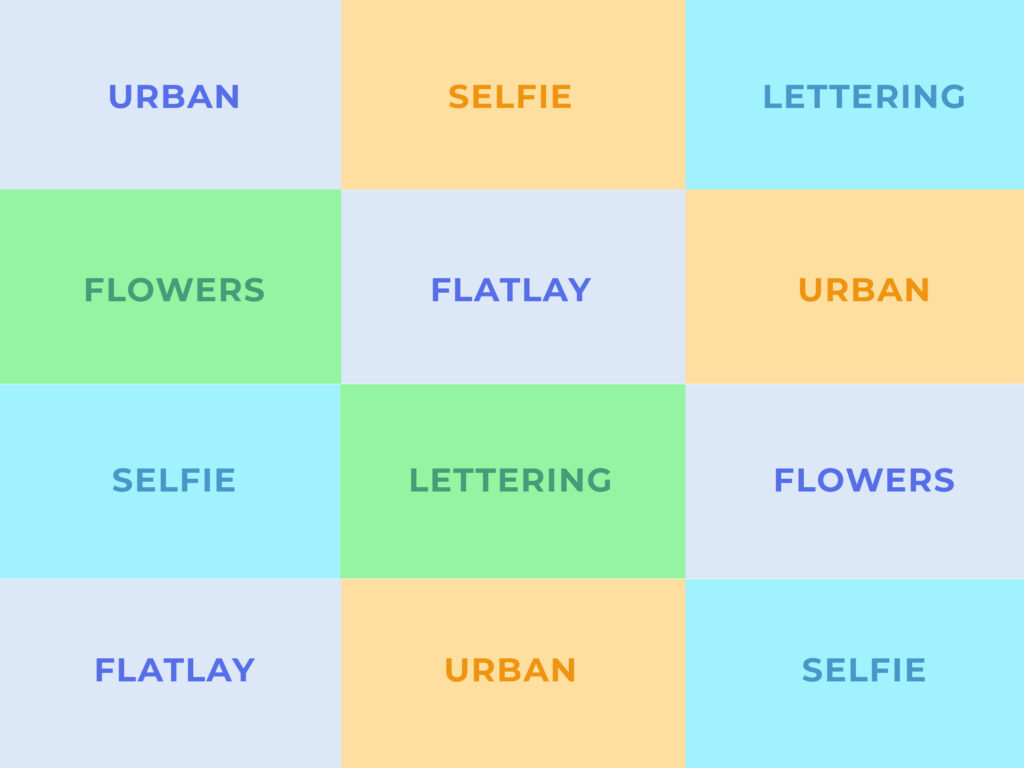 Minimal images can create visual "breathing spaces" between your busier posts. It can be tempting to max out your messaging by putting as many elements as possible in a single post. But remember, there's always a next post — and another after that.
So a good rule of thumb is to simply place busy photos next to minimal posts in order to create a calm, balanced feeling. Keep in mind that first-time visitors to your account won't appreciate a visually overwhelming feed. They will be more apt to positively respond to a feed that feels consistent and well-curated.
5. Plan Ahead and Schedule Automatic Posting
It's practically impossible to create a cohesive feed on the fly. A visual grid planner can help you make sure that your planned posts look just right together.
You can try apps like Later, Planoly, or Preview. Features vary across platforms, but you can normally expect an auto-posting feature, which means that you can set your Instagram posts to publish at any time (even while you're sleeping!).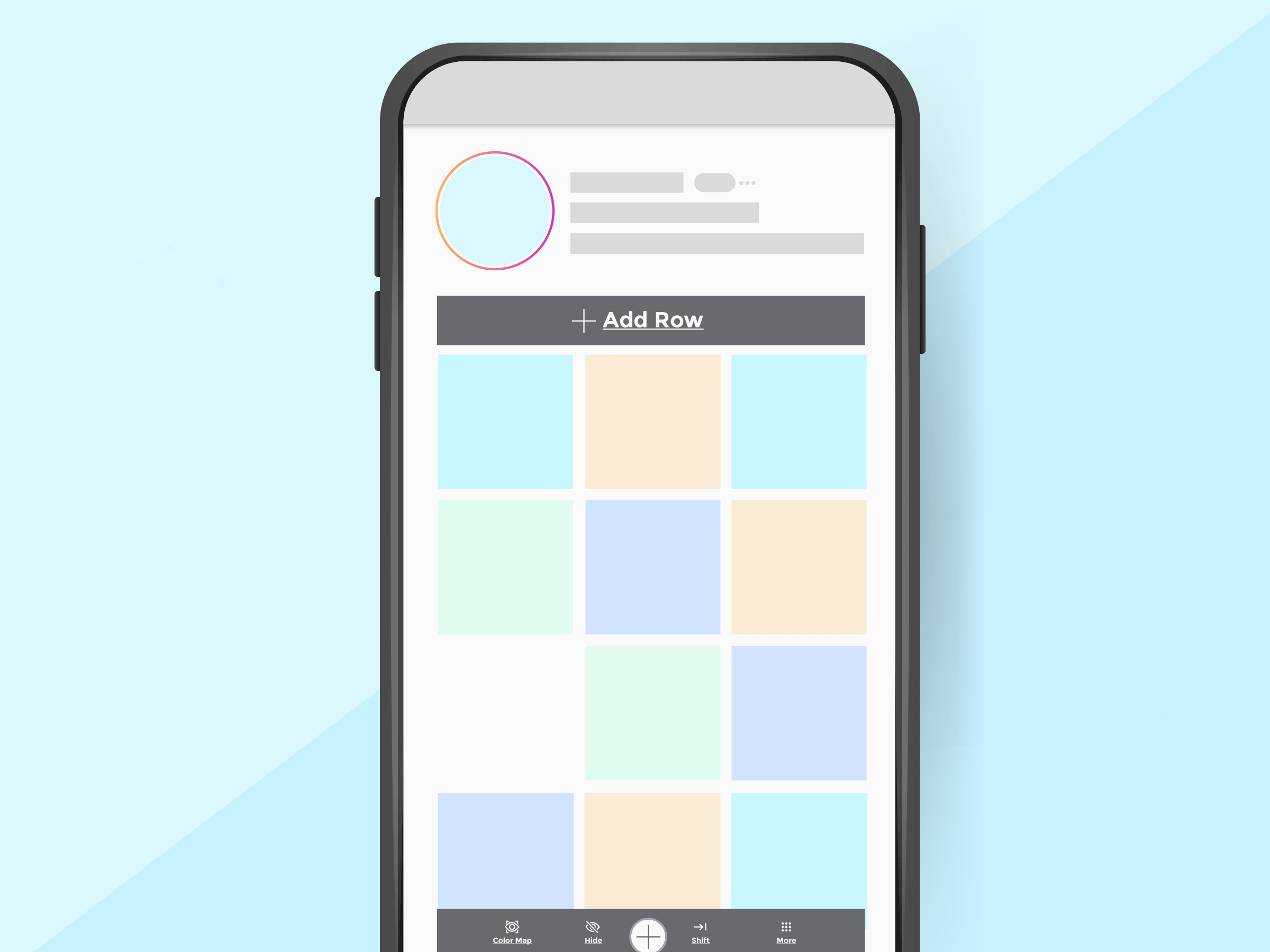 Most free plans are limited to one account and a certain number of posts per month. This is good enough for even corporate Instagram accounts that are just starting out. But paid plans can be worth the investment. They're usually more powerful, allowing users to post to other social media platforms, handle multiple accounts, schedule Instagram Stories, and more.
You might be wondering if you should schedule ALL posts.
It's your call. A strict plan can work, but depending on your communication style, a strict theme could work better. It is possible to schedule every single post. But if you want to make room for impromptu posts, you can choose to focus more on a solid look and feel rather than on a strictly planned grid. We also recommend checking out this article to find out more about optimizing live social media campaigns.
6. Don't Forget Your Instagram Stories
Instagram Stories are timely photo and video posts that don't form part of your feed. Once you share them, they can be viewed slideshow-style — but only for 24 hours after each one is posted.
The temporary, time-sensitive nature of Instagram Stories makes them an ideal way to show your viewers how active you are from day to day. They also give your audience a behind-the-scenes glimpse into your brand and personality they may not otherwise get from your feed.
They're great for connecting with your audience, especially if you use Instagram Stories' interactive stickers. Poll and question stickers can engage your viewers and compile valuable feedback. Geotags and clickable CTAs that lead to external links can connect your audience with your business and its physical location.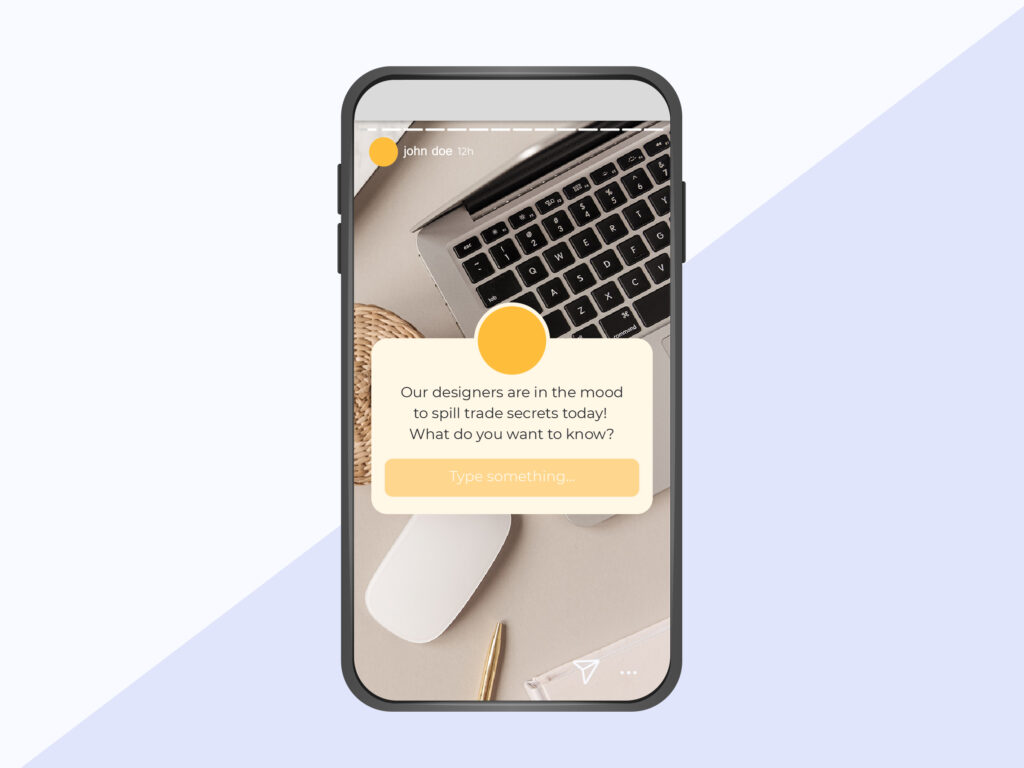 Remember to maintain your aesthetic in Instagram Stories. Try to stay faithful to your theme and color palette. You can do this by creating templates that use your brand elements.
You can also upload branded GIFs to Giphy, which you can then use (and ask your audience to use!) in your stories.
Instagram Aesthetic Examples for Inspiration
Here are a few of our favorite Instagram accounts, feed- and content-wise!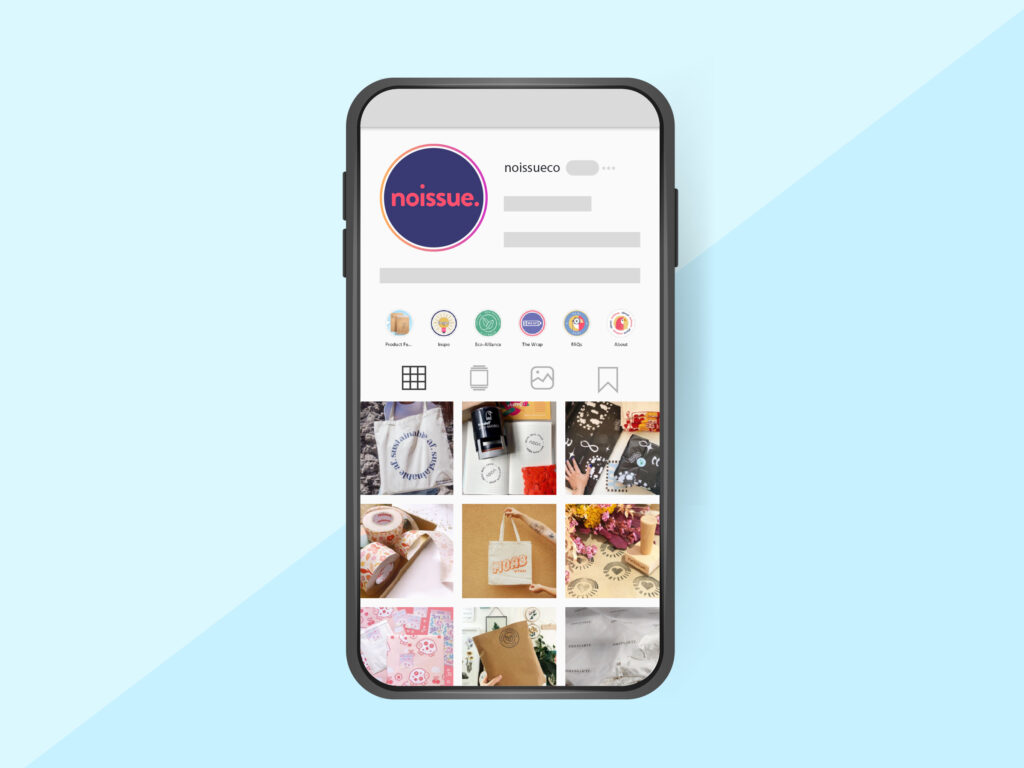 Noissue provides customizable, sustainable packaging for companies. For their Instagram account, they favor photos of products in bright, happy colors. Visual balance is created by alternating busy designs and photos with calmer, more minimal posts. Once in a while, there's a post containing a person (or a person's hand) modeling a product.

Inter-app automation platform Zapier has a graphics-heavy Instagram feed. Most of their posts use large, commanding text against their brand colors of orange, blue, and yellow. But Zapier's social media presence isn't all work and no play — between these big, bright, minimal graphics, there's the occasional meme.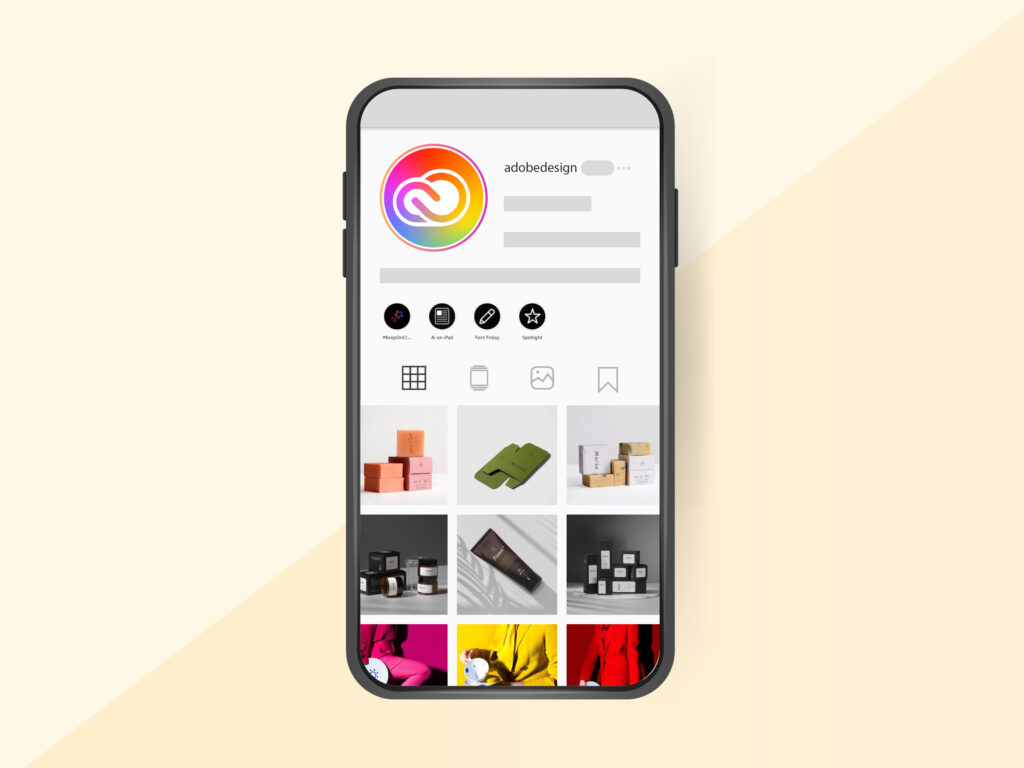 Adobe Design aims to "amplify the world's ability to create and communicate." In line with this, their Instagram account is a full-on creativity showcase. The overall theme is sharp, clean, and professional. Different design styles are grouped in rows of three. Though each row showcases wildly different styles and colors, the whole feed is pulled together with the consistent use of highly realistic mockups and ultra-clean photos.
Takeaways
Your social media profile cannot live on good content alone. Yes, valuable content is still the most important part of your social media presence. Without it, your followers have nothing to stick around for. But a cohesive feed — or, as a seasoned marketer would say, a ✨ mood or aesthetic ✨ — will help you gain followers in the first place.
To summarize, here are six simple ways to build your brand's Instagram aesthetic:
Select a visual theme that goes well with your brand.
Determine a color palette for your feed.
Download or create presets for your photos.
Create a balanced feed by alternating busy and minimal posts.
Use a visual planner and scheduler.
Post on-brand, interactive Instagram Stories.
If you think it's a bit too challenging to come up with a content plan, write captions, and create compelling social media visuals — we agree. Need help? Check out Design Pickle's plans. With unlimited requests and revisions, subscription creative services might be the solution to your social media management overwhelm.
And hey — follow @designpickle on Instagram for more creative content! 😉