There are very few products (aside from my own) where I am emotionally compelled to recommend. Even fewer where I would spend the better part of my day writing, editing and publishing a blog post about the product. Today, however, I will do just that and share all about why I love and how I use such a product.
This product is called Trainual.
But before we get into the tool, let's take a trip down memory lane…
The first book I ever read on business was the E-Myth Revisited by Michael Gerber.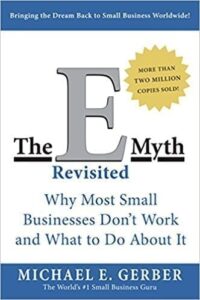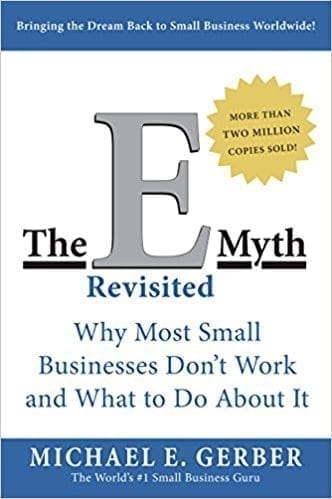 Years later I saw Gerber speak on stage and he killed it. The guy is savvy, hilarious, blunt, and knows what can make or break a business.
In his book, he outlines how every business, regardless of their real intention, should be built and operate as a franchise. His reasoning? Franchises are the ideal business model. They are systematized, predictable, easier to scale, sell, and troubleshoot if anything goes wrong. Gerber even comically observes many franchises are quite successfully operated by inexperienced teenagers.
This leads to the question – what makes a franchise so ideal? How can rookie 16 year-olds crank out a perfect a hamburger in thousands of locations across the globe on any given day of the week?
The answer is simple: well-documented policies and procedures.
A franchise is a proven way to create value for a specific target audience. This could be selling chicken sandwiches to hungry families, or cell phones plan to teenagers. They operate off of a playbook (of sorts), to set up their operators for predictable success.
Another business category that shares similar operational efficiencies is a software company. Software companies see many of the highest business valuations during investment and purchase transactions because they are the apex of a repeatable business process.
A set of code exists designed to run the same way for every user. Beyond the software itself, highly valued software companies systematize other aspects of their business. From the development of marketing, sales, HR, and finances, they are a vast interwoven makeup of operational systems running together, independent of any single person.
A business is a system to create repeatable value.
Harnessing a system mindset is not always natural for an entrepreneur in charge. Instead – myself included – entrepreneurs have an itch to change the world, solve a problem, and do things our way. We create a business to scratch this itch, without much consideration to what happens when the business grows beyond our reach.
Over time these fast-moving entrepreneurs end up with a business built on top of a rickety mashup of ideas, people, and departments.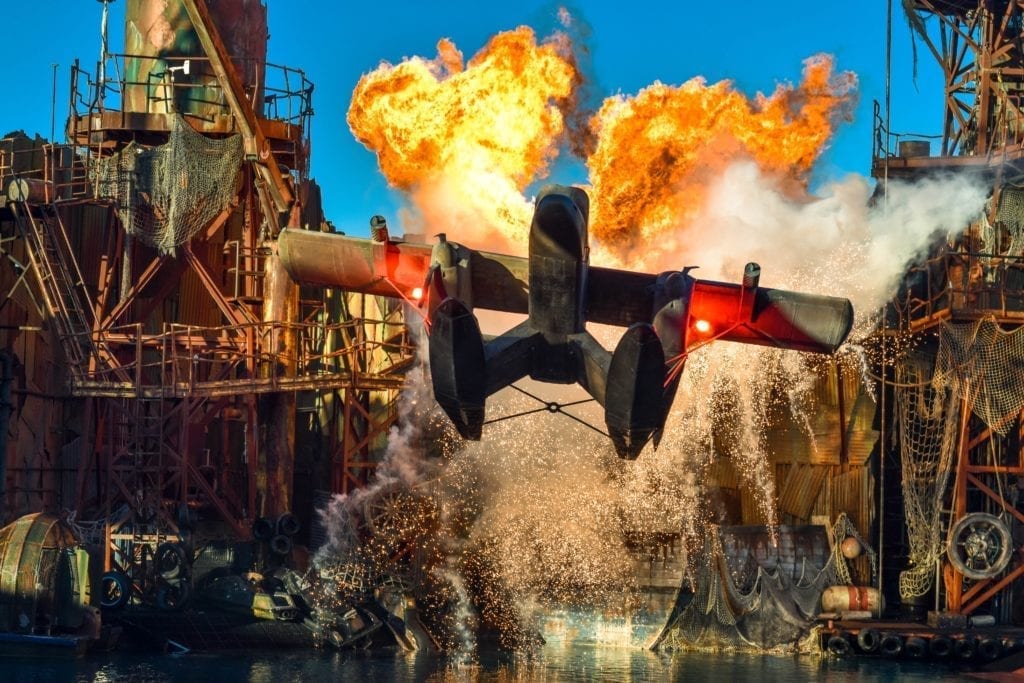 This is what your business will look like without documented processes and standards.
How the work is done is not clear. Most processes or procedures exist in the minds of the founder, Judy at the front desk, and a revolving door of employees and subcontractors.
I know this is true because this was my business reality for 8.5 years. I stumbled through the infant years of owning a business without so much as a single process document.
Today though, and learning from my mistakes, I've gotten clear on what can make or break a business – systems.
To phrase it even more blunt:
Systems = success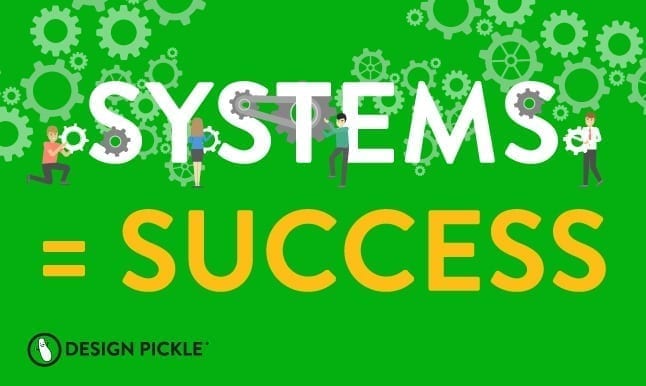 If you know how to create value, repeat it, improve on it, scale it, and teach others to do the same – your businesses will become truly great.
So where does a CEO start?
I used to run a creative-branding-marketing-agency mashup of a business. I was lost in this systemization concept. I tried a few times to document our processes in Microsoft Word, Pages, Google Docs and even Google Sites.
Ultimately all of this work fell victim to one of three outcomes:
By the time I completed documentation, the processes had changed
I would create something epic, but soon lose track of where it was stored, and the process or document would be lost in the digital abyss forever
I would lose steam trying to document a complicated process and never be able to finish
In 2015 I had a tremendous opportunity to change the course of my business system landscape forever.
I started a new business from scratch.
When you're starting from nothing, there are no bad habits to overcome. There are no employees to retrain. It's a clean slate across the board.
This business – Design Pickle – was wide open to document as little or as much as I wanted. Thankfully, I decided to go with the latter option.
Thinking about the past challenges, I knew I wanted to have an operations manual from the beginning. If I was going to create a business that was truly valuable (and channeling my inner Gerber), I wanted the type of company that thought carefully and documented the processes along the way.
So, I set off to find a tool that could help. My requirements for my company manual were simple:
Everything had to be online, and easily accessed in the cloud
Creating content had to be as easy as Google Docs
Editing and finding content also had to be a no-brainer
I wanted something my team could use without much training
The price had to be relatively affordable
It didn't take long for me to decide on Trainual. In addition to knocking down all of my requirements, a close friend was behind the software. I knew I'd be supported (and then some) by implementing this into our world.
Years later, and hundreds of processes documented, refined, and improved inside the walls of Trainual, I now have enough experience to share what I wish I knew starting out.
Creating an operations manual for your business is no small undertaking, but there are specific things to know through the process to not only turn your operation into a well-oiled machine but to ensure you don't lose your mind along the way.
In no particular order, here are my top 9 tips for how to train your team for any CEO who is about to or is already using Trainual.
1. Show How The Sausage Is Made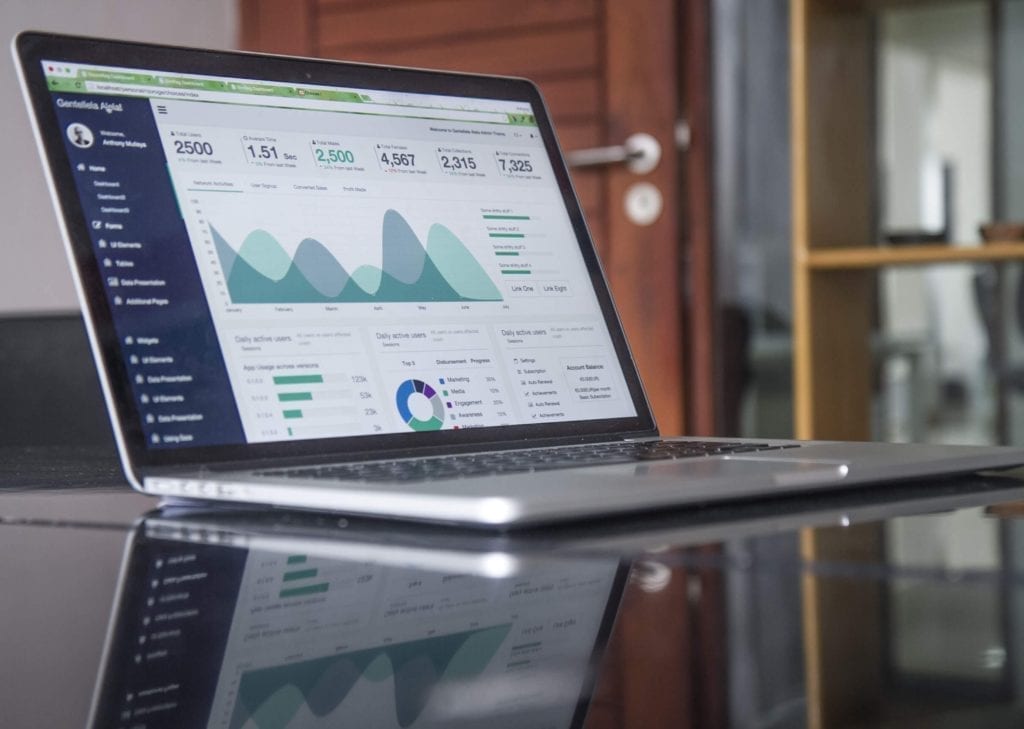 The first process you must tackle is the way in which you create value for your clients – i.e. whatever the heck it is you do to make money.
– If you're a consultant, it's how you run the workshops you sell.
– If you're a car detailer, it's how you clean the car.
– If you're a pickle factory, it's how you transform those beautiful cucumbers.
This might seem overwhelming, but speaking from experience, the sooner you can delegate the core product or service you're selling, the sooner you can build a real and scalable business.
In the early days of Design Pickle, I had a process for receiving a design request, how we responded to the client, how we saved our design files and everything else until the designs were complete. Even though each design request is 100% unique, the process around the core of our service (design!) was meticulously documented.
No question this documentation will take the longest out of everything you throw into Trainual, however, once complete, here are some immediate benefits:
You now understand, in detail, how you make money
You have a tool to use to hire and grow your team
You have a baseline process to improve when things don't turn out as expected
We had trouble for a while with file links not being shared correctly. It turns out we lacked explicit instruction in our Trainual training on how to handle these links for clients.
By documenting the core of our business, we quickly saw what training was missing and at the same time, we easily added that training where needed.
2. Create As You Go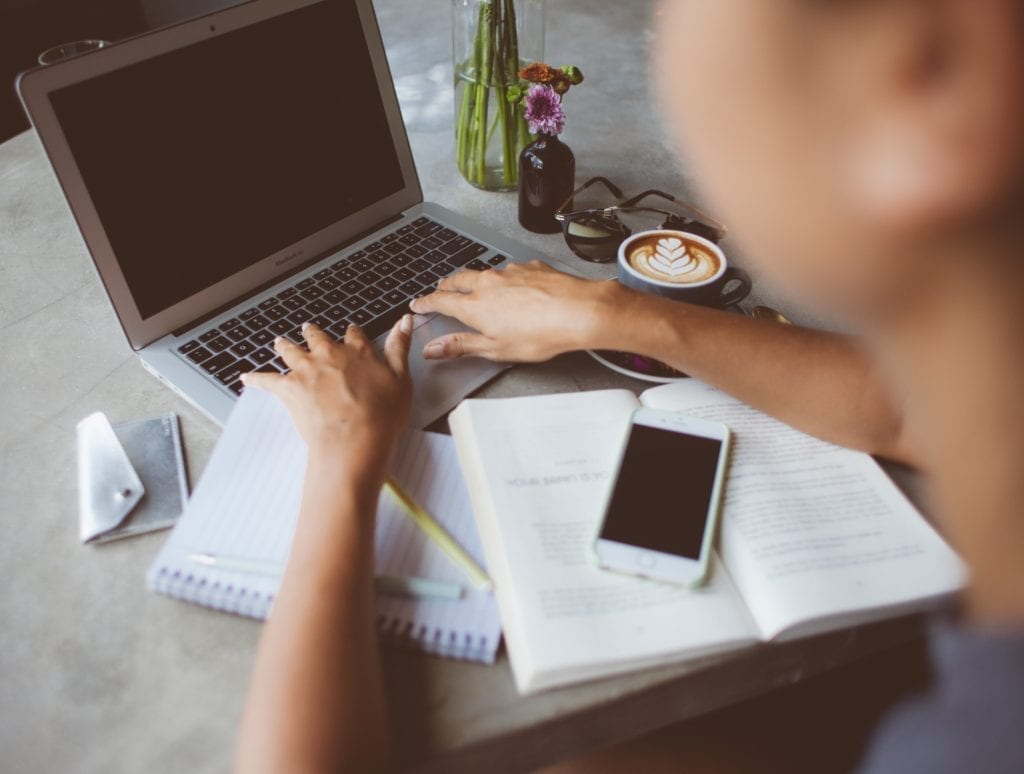 Once you start documenting one part of your business, you'll have an itch to go wild and record everything possible.
I can't say this is a terrible idea, but as with most businesses, things change quickly and creating a process on how we think something is done can be a far cry from the actual process or procedure.
Anytime I want to create a new course or lesson in Trainual I wait for the moment to arrive when I actually need to complete the task, and I create my first draft of the Trainual process on the fly.
This approach ensures what's going into Trainual is true to the actual steps required and saves time with screenshots, videos, or any other media you might want to include because you're going through the process during that point in time.
I'm not surprised as I'm documenting when I discover a way to improve things right then and there.
3. Document Before You Delegate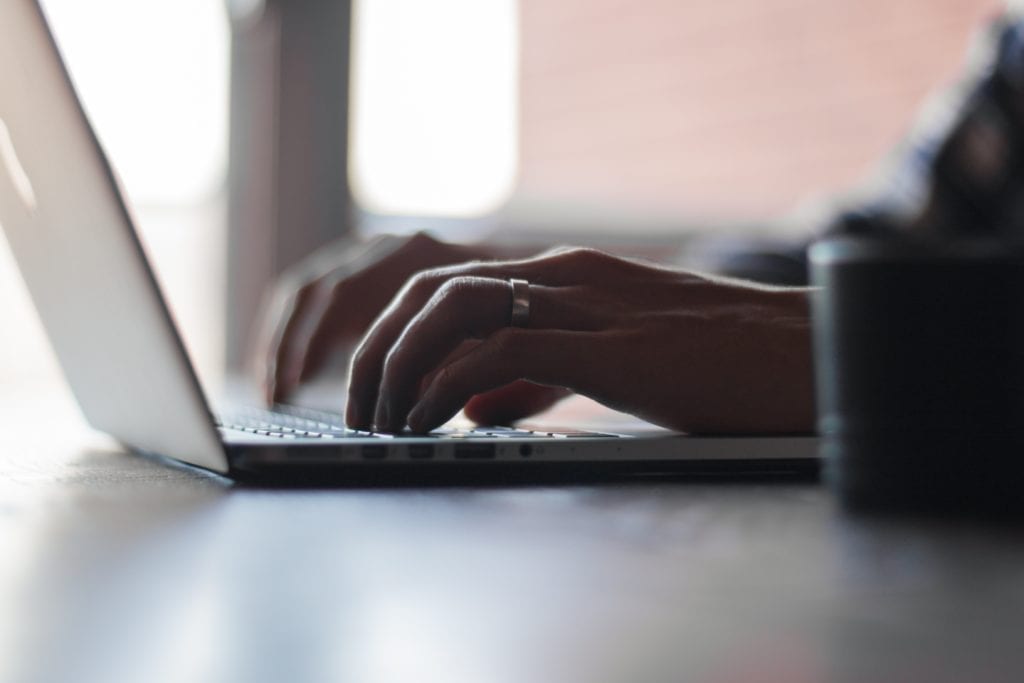 Growing your business will require more people. More people means they need to get trained. Training others is light years easier having the documentation in place before they get hired.
I would always create a Trainual for every process I was managing, even if it were months or years ahead of when I planned to hire someone for that role.
Documenting in advance forced me to get clear on whether or not I understood the process to explain or teach someone. Often my natural inclination to overcomplicate the hell out of a business process would be exposed and I'd find ways to simplify and reduce operational complexity.
4. Be A Show-Off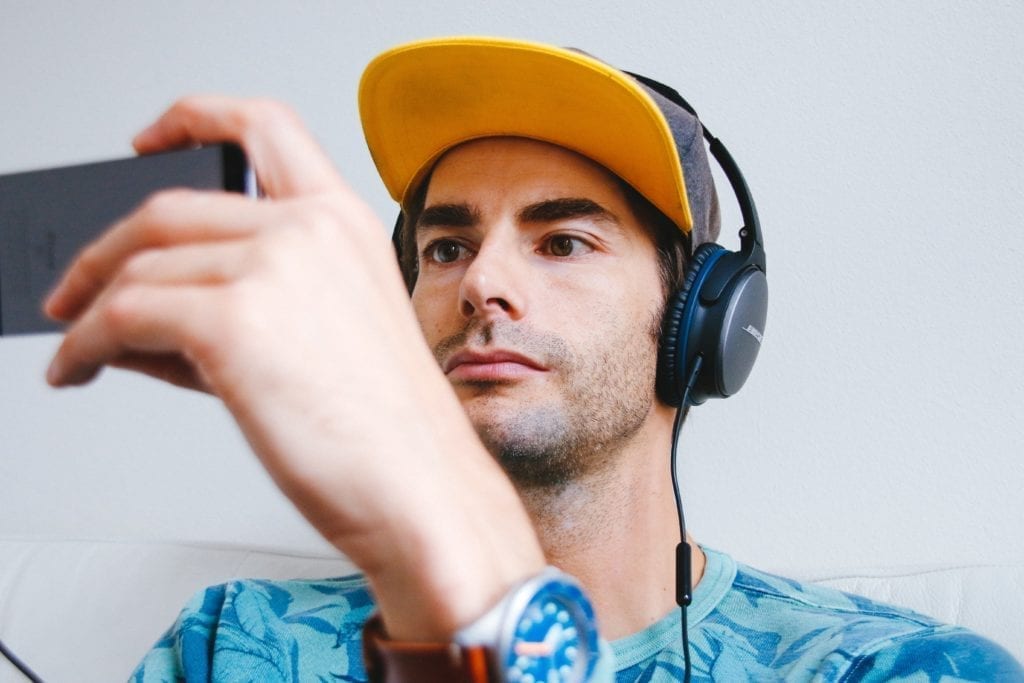 Not a big fan of typing?
Intimidated by the written word?
Not a problem.
Trainual allows you to insert any visual content beyond your beautiful prose.
One of the best hacks I have for Trainual content creation is to capture a screen share and your audio/video talking through a specific process or procedure.
I'm a big fan of Loom. It's free and super easy to use. Two clicks and you can record your desktop, a specific window that's open, and video/audio of you.
That video is instantly available to embed.
Another hack for content creation is to take screenshots of whatever program your training your team to learn how to use. Screenshots help convey information in a way everyone will understand. You can never go wrong using lots of photos and visuals.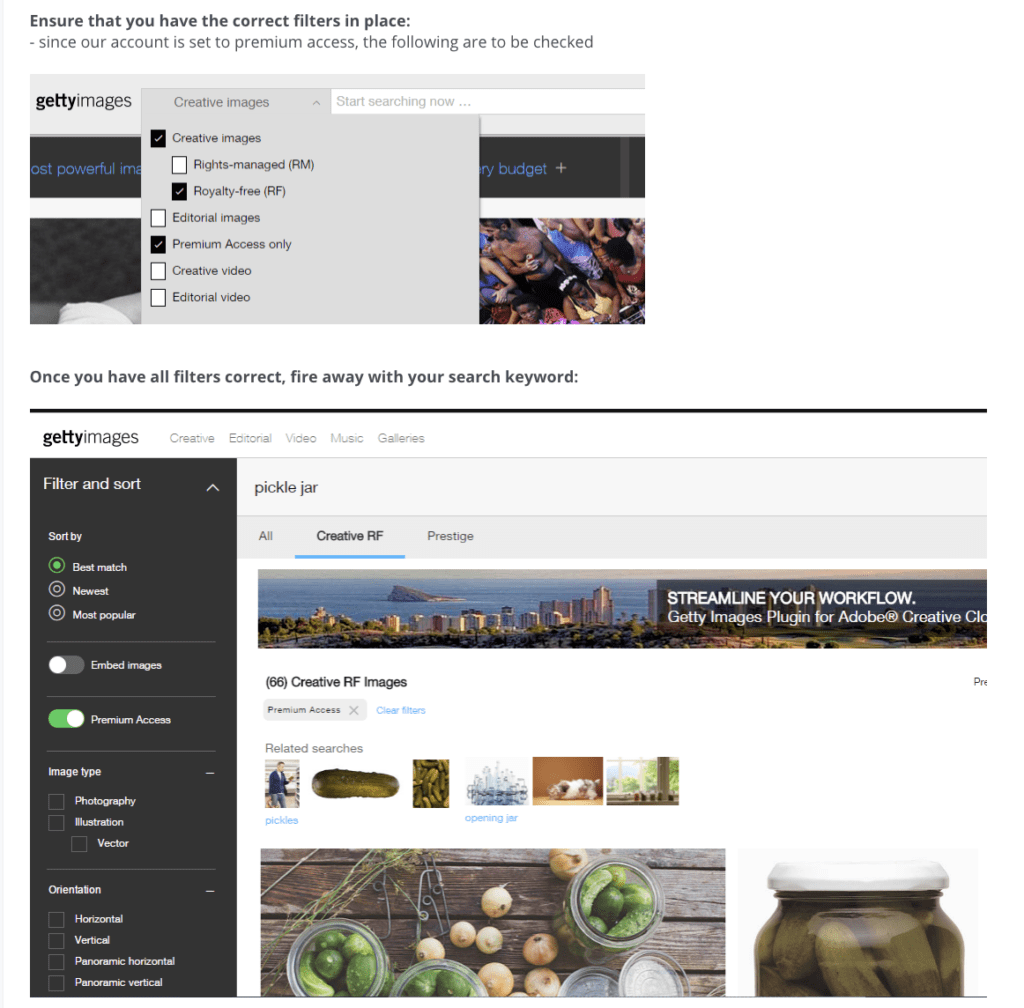 Here is how to take a screenshot on a Mac or a PC.
5. Pickle Your Process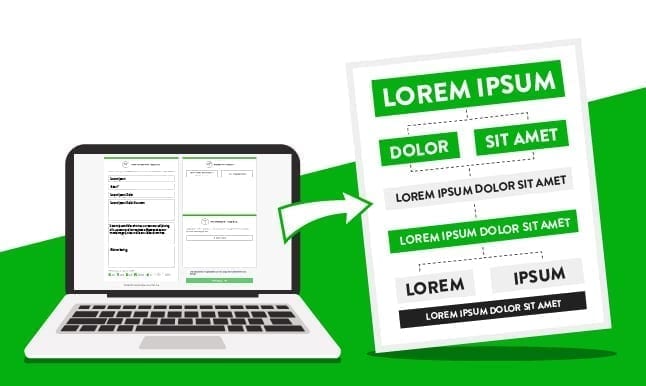 A picture is worth a thousand words.
A process turned into a picture can be worth even more.
I'm pretty biased here, but using Design Pickle to create a graphic, workflow, or any other visual is a killer way to improve the way you communicate inside of Trainual.
FYI – Design Pickle is a flat-rate graphic design service, providing dedicated professional graphic designers.
Here's a graphic we've created to polish up our designer training: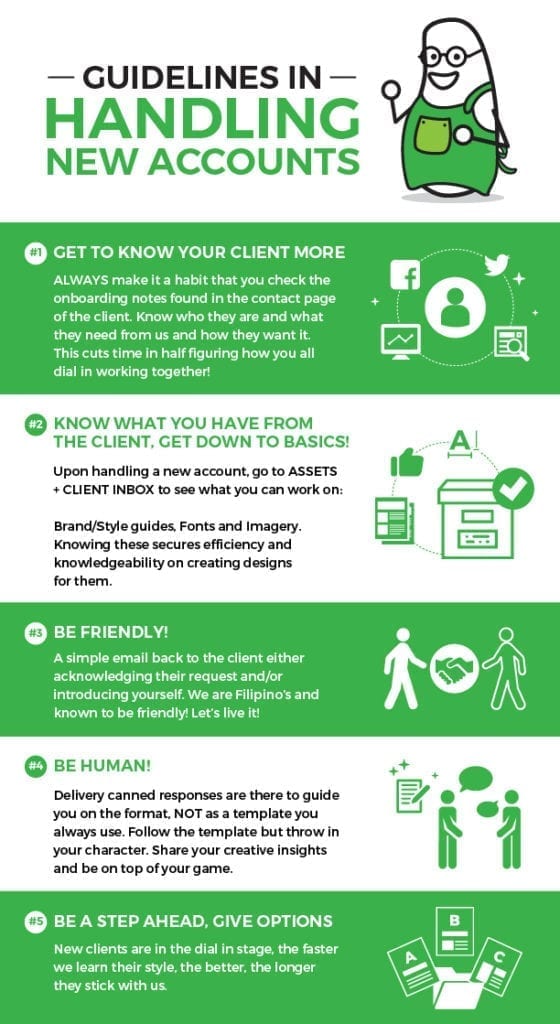 Frequently, spending time or money on a graphic designer to design in-house content is lowest on the totem pole. That's where our service comes in. You can screenshot your written processes, and send them to your designer to un-suck.
6. There Will Be A Test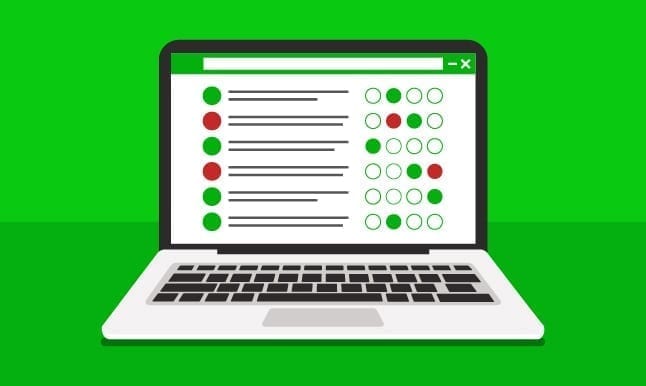 Remember back in high school when your science teacher would declare, "there will be a test on this topic!" The attentiveness throughout the class would rise with the impending assessment.
Enter Trainual quizzes.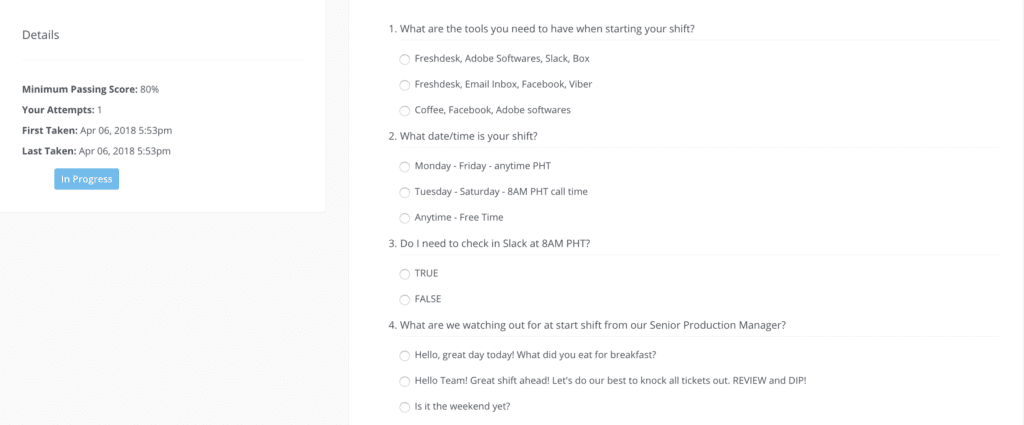 Overall, this feature is straightforward.
– Add as many multiple choice questions as you'd like.
– Set a minimum passing score.
– Users can take the quiz, and it tracks their performance.
These quizzes don't have to be hard or tricky.
Just the notion of a knowledge assessment at the end of every curriculum increases participation, engagement and overall retention of the subject matter.
7. Know Thy Outline Mode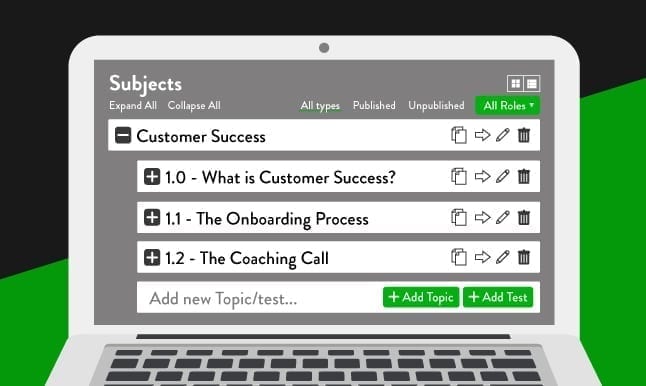 A slightly hidden pro feature inside Trainual is Outline mode.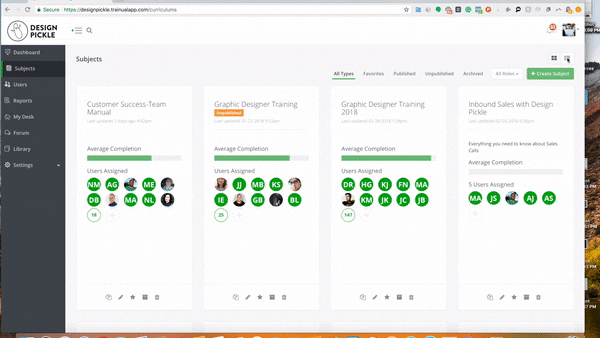 Outline mode shifts the conventional tile/card view of your subjects into a handy, easy to organize and manipulate list view.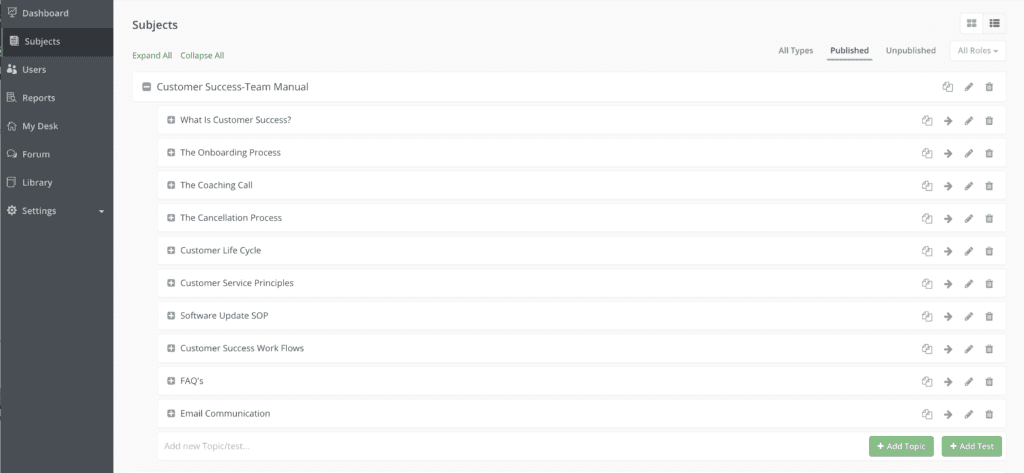 I use outline mode when I'm creating the initial draft for content or steps within a process. This could be in the moment of the actual process or in advance of the process before I get into the nitty-gritty details.
Another excellent use for outline mode is when you're collaborating with a team to create processes. One team member can create the rough structure, while the rest of the team adds the details.
8. Done Is Better Than Perfect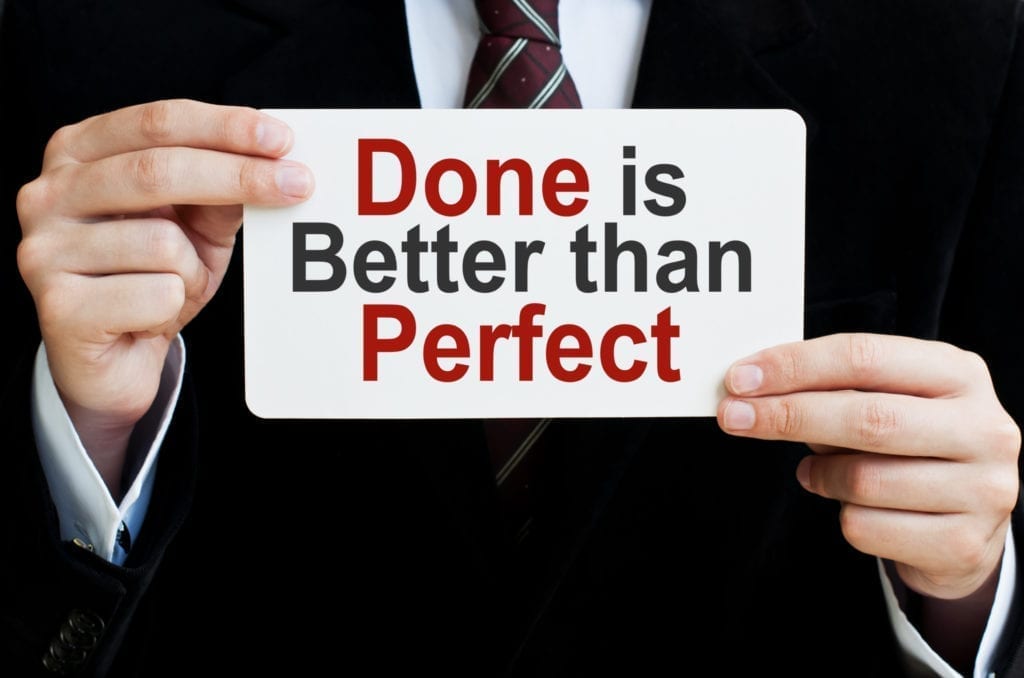 There is no perfect training or process. Attempting to create one will ensure you abandon Trainual or never get started.
When you first sign up – just start somewhere and get a rough draft into the tool.
Your initial processes will change so much over the lifetime of your business. Accept this fact and get after it.
The #1 place to start? Video.
Forcing yourself to talk and teach a process to the camera is a great measure of how well defined the process is and how well you know it yourself.
Maybe you discover you have no idea how the sausage is made, and that's ok. After your first pass at documenting a process, you go back and spend time figuring out what needs to improve and then record a better video, which is easily swapped out inside of Trainual.
Another shout out for Loom on making it easy to do this on your computer. Beyond that, busting out your iPhone and snapping video on the fly works just as well.
9. Ask For Help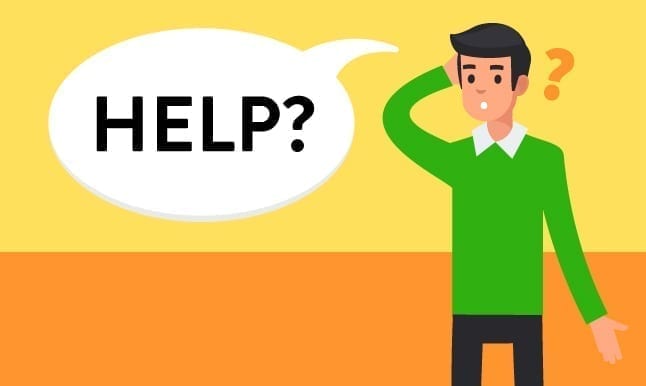 My last tip for Trainual is a testament to the caliber of the company.
Unlike many software companies out there, the team at Trainual is there to help. Their Founder used to run a top business consulting company and has recruited a top-notch team that is passionate about helping small businesses.
I have had so many questions answered, and they pump out a ton of valuable content on their blog.
Once you're a client, take advantage of their training, support, and resources. It's incredibly uncommon to find a SaaS company with such a personal commitment to their client's success.
Trainual For All
We continue to use Trainual every day.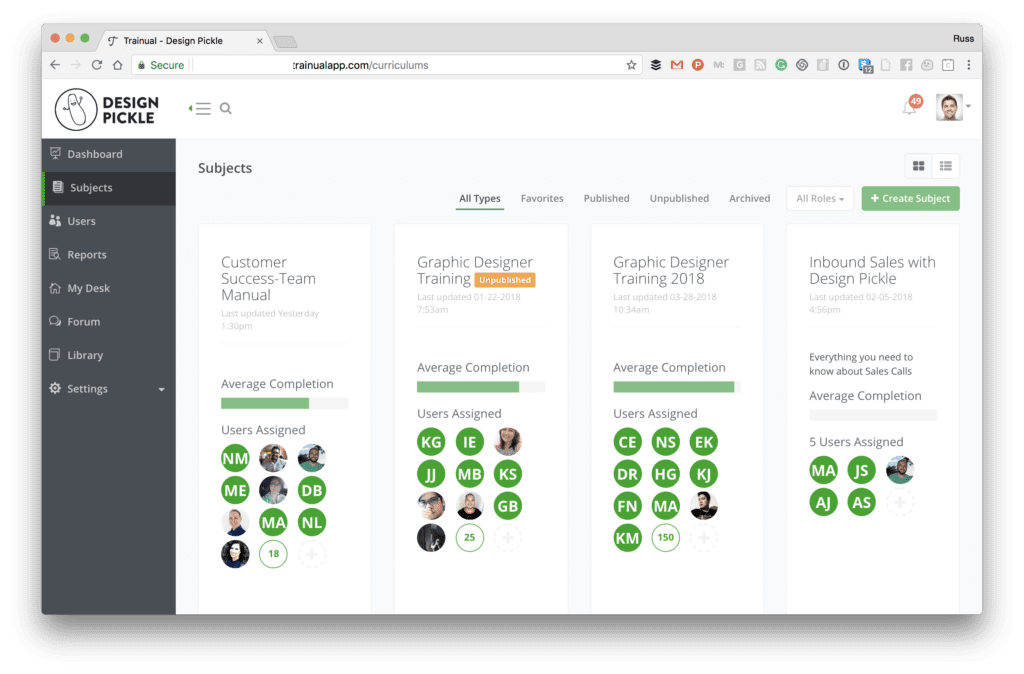 Specifically, we use it for:
New employee training and onboarding
Ongoing designer education
Not-so-exciting policy training (like sexual harassment)
Our company culture handbook
Software how-to's
Library of case studies and client best practices
We used it when we had four people in our company, and we use it today with over 150 people in our company. The tool is easy to use, scale and adapt to what we need as we move along.
With Trainual, we've solved a lot of problems and bottlenecks:
All of the company knowledge is online, not in someone's head
We can hire fast, knowing the training is readily deployed
Our documentation is regularly reviewed and always updated (because it's easy to find and access)
Our managers have higher performing teams
New training is made in hours or days, not weeks or months
Selfishly, I want to see this company crush and thrive. So if you're not a client, I encourage you to get signed up today.
PS
There are a ton of other features I didn't touch on.
Notable ones include:
Stats on who has completed your courses
Roles – which enable the ability to easily assign and organize your courses
Zapier integration
Custom branding with your logo & colors
Best of luck and happy documenting/training!