Updated Nov. 19, 2021
Published Oct. 3, 2018
9 Min. Read
When you ask people to think about traveling for work, a few images often come to mind:
Death of A Salesman's Willie Loman– A forlorn, weary, businessman with a bulging briefcase.
James Bond– Nice suits, luxury travel, martinis, girls, and guns. 
Instagram travel blogs- Jealousy inducing photos, sparking wanderlust and passport renewal.
For most of us, work travel isn't like any of the above. It's not as luxurious, or glamorous, and hopefully, it isn't soul-crushing. It's a necessity. It can have its perks in addition to its frustrations.
One of our core values is smart-working. It permeates everything we do, including working while traveling.
The goal of traveling with a smart working approach is so that we can be healthier, happier, more relaxed, productive, and efficient even when traveling. We don't have the luxury of extended stays to get acclimated to the climate or time zone. We need to be able to hit the ground running WITHOUT running ourselves into the ground.
Luckily, our Pickle Team (and friends) are a well-seasoned bunch of travelers. I asked some of them for their best tips for some help.
Packing Tips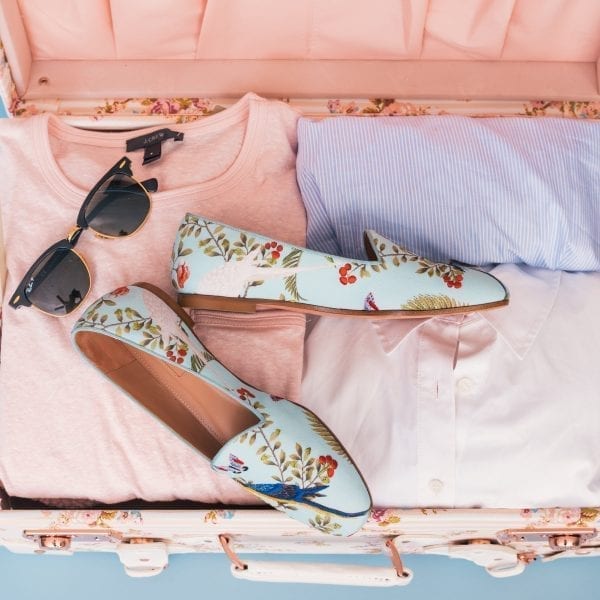 Tip #1
For me, the best thing I've updated on my last few trips is that I pack at least 3 days before my trip.  I used to pack the night before my trip and I would ALWAYS forget something. You pack 3 days before and you have a little wiggle room in case you think of something else needed or forgot to initially add something.
-Nico Moore, Global Operations
Tip #2
Pack your bags. Reduce by a third. Pack again. Reduce by a third again.
-Caz Makepeace, founder of Y Travel Blog and a Friend of the Pickle
Tip #3
Wear comfy clothes that can go from casual to classy with just a change of accessories! Wear shoes that are easy to get on and get off!
-Jordyn, Account Executive
Bottom line, pack light. It's not always possible, especially when traveling with kids, or when you have specialized equipment. But, packing light is one of the best tips I can offer. Ask yourself, "Do I really need this?". No one is expecting a fashion show when you are traveling, so opt for items you can reuse, mix and match. You can always buy what you need there.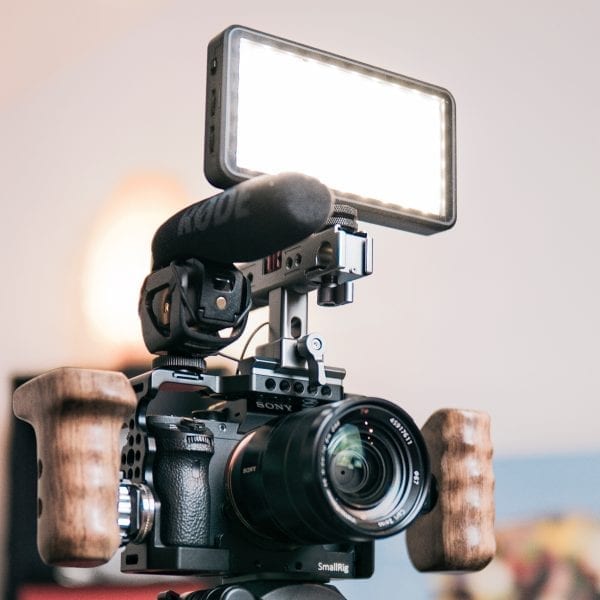 We have two full-time video producers who have traveled extensively, with lots of equipment in tow. 
Tip #4
If you're traveling with lots of camera or computer gear, having a designated hard case or bag specifically for all of it is a huge help! That way you don't have to fish your laptop out from beneath your underwear halfway through security. I love the Pelican travel cases with the storage inserts because you can store your camera gear, mics, and a laptop depending on how you pack and what storage insert you get. If you don't want to travel with a hard case I love a good quality backpack with a camera insert or a good camera bag, something dedicated to all the electronic gizmos you have to travel with when your filming or recording.
-Colton Trcic, Video Producer. He even gave us a list of gear!
Travel Clearance Tips
Tip #5
Have your boarding pass emailed to you. Then take a screenshot on your phone so you don't have to worry about loading it on your phone at TSA security/at the gate.
-Kevin Brandt, Growth Manager
Tip #6
Trust me when I tell you this: If you are eligible, get TSA Precheck. This will significantly reduce your wait times at TSA checkpoints, allow you to keep your shoes on, and leave your electronics in your bag. For me, half of my stress involved with traveling comes from waiting in long lines. It feels good, knowing you bypassed a huge line of fellow travelers.
If you travel internationally at all, opt for Global Entry. You get all the benefits of TSA Precheck PLUS an expedited, less stressful re-entry into the USA. I enjoyed having Global Entry during our last trip to the Philippines. I got through lines and security much faster which gave me more time to wait for teammates without Global Entry.
Status Check Tips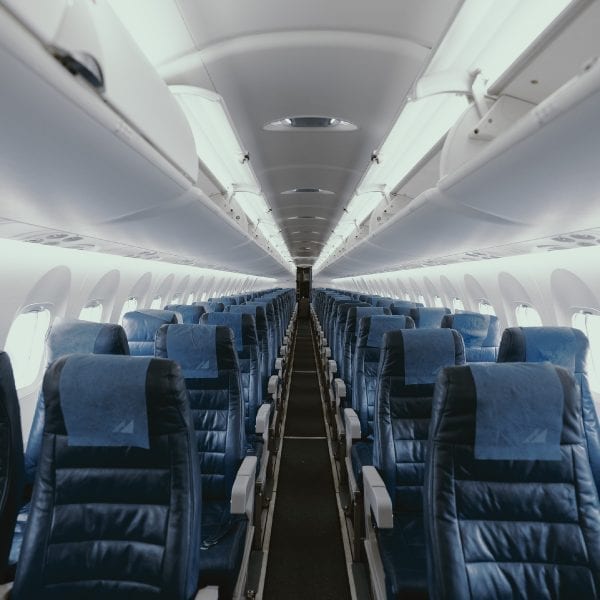 Tip #7
Use the lounges. They're sometimes better than the destinations.
Wear comfortable layers. I like Lululemon's half-zip pullovers.
Tip #8
Document your processes for your team to do while you're away. I've heard Trainual is a great solution for this.
–Chris Ronzio, friend of Design Pickle, and the founder of Trainual.
Whether it's from credit card points, frequent flier miles, or you just purchased it, opt to get an early boarding status. Less wait, less stress. Get settled into your seat and back into your work or rest faster. Added bonus: if you live the carry on luggage-only life, you won't have to worry about finding a space for your luggage on crowded flights. No more having to find a spot for your suitcase only to huff it back to your seat, with your luggage 8 rows behind you.
Food Tips
Tip #9
Don't eat the plane food. It's usually loaded with salt and not that delicious. At best, it won't give you the right fuel you need to perform once you land. At worst, it might totally wreck your body, affecting your ability to work.
I recommend you bring your own snacks to hold you over until you land and get a proper meal. While I'm NOT a vegan, I prefer vegan snacks as they usually have a good amount of protein and fiber, and are often gentle on the tummy.
Have specific dietary needs?
Tip #10
Always pack your own snacks. Adjust your meal on your flight preferences. When traveling as a vegan (really any dietary need) a lot of restaurants will often say they don't have those options. However, if you ask them specific questions about an ingredient like if they have rice, or if you order salads minus the chicken, they usually find a way to make it work. You just have to educate and ask politely.
-Janett Salas, Vegan Digital Producer
Tablet vs Laptop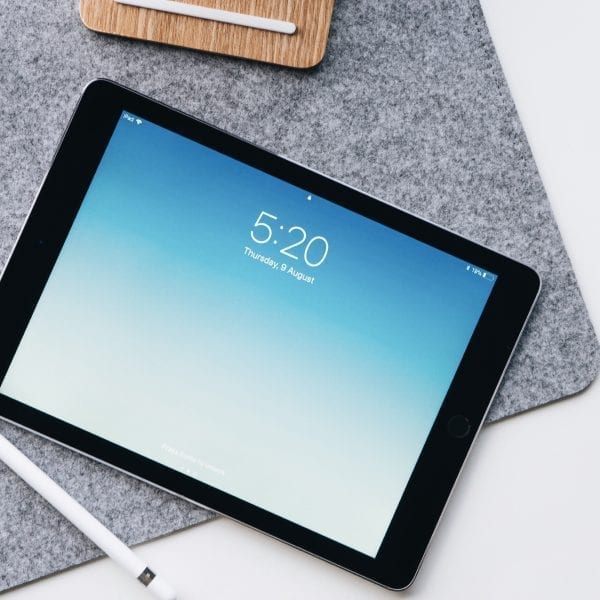 Many on the DP team prefer using a tablet over a laptop while on the plane. For one, it's less bulky, has a longer battery life, and you can keep it out the entire flight. To be extra productive, get a good stylus. Most tablets have the apps for the tools you use on your laptop so you can continue to be productive while flying the friendly sky.
Stay Clean
Tip #11
Bring wet wipes – I always thank myself for having them. Refresh your face, pits, hands – whatever!
-Jim Pedicone, Director of New Revenue
Tackle BIG Things
Tip #12
One of the most #smartworking tips comes from Design Pickle's founder Russ Perry. He used an international trip to accomplish one task: to write his book, The Sober Entrepreneur.
Knowing that the day-to-day of running a business can often pull him in different directions, he came up with a novel idea (pun intended):
He booked a flight to Japan (14 hours each way) and wrote his book on the plane there and back. He was able to focus solely on this task since there wasn't much else for him to do. While you may not need to go to this extreme, use the time when you're just sitting there to do something LARGE. Develop a new product, rebrand your company, set 5-year goals, whatever it is, take advantage of the time and of the distraction-free environment.
Even better, do it without an internet connection. Not only can airplane wifi be inconsistent, but you can also get more done when you don't have the ability to check Instagram or get slack messages.
Jet Lag Tips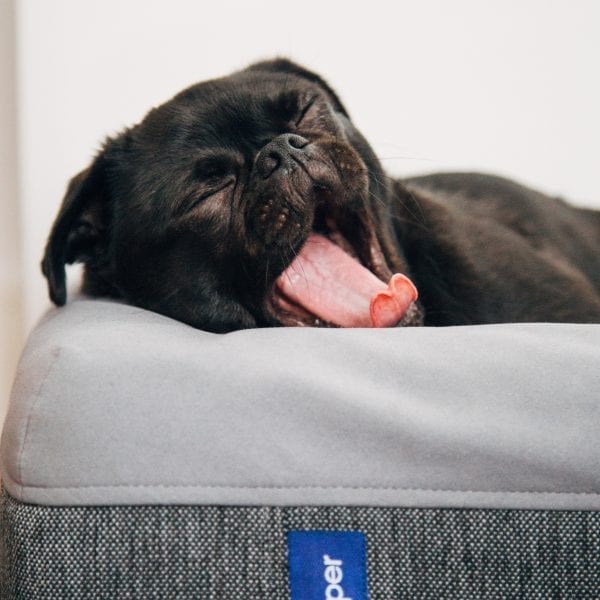 Let's just get it straight, NOTHING will totally get rid of jet lag.
And while the effects of jet lag vary from person to person, these are a few things I do to minimize jet lag's impact on me and my ability to work as soon as I land.
Tip #13
I adjust my watch to the destination time before take off. I find it easier to get my mind adjusted to a time zone change when I do this.
If I am traveling internationally, I want to adapt to the local sleep cycle as soon as possible. The last thing I want to happen is for my body to operate completely opposite of my destination. If I know I am landing in the morning, I want to be able to function the whole day like a local. Same thing if I am landing late, I want to go to bed at the same time the locals do. This requires a bit of planning and timing of my sleep while on the plane, but when l land, I'll feel as prepared as possible.
Exercise during travel is key as well. You don't want to be making any significant gains while traveling, you just want to maintain your fitness level. Hotel gyms are extremely useful in this regard since they are usually open 24/7. Taking a run around the hotel also gives you a unique view of the neighborhood you won't get in the car.
Digital Nomad Tips
We're really proud that Design Pickle is a location independent company. This means our pickles can travel without having to plan a huge vacation. As long as they can do their job, it doesn't matter if it's done from Singapore or Scottsdale. I love tracking Instagram accounts of my co workers as they work from place to place.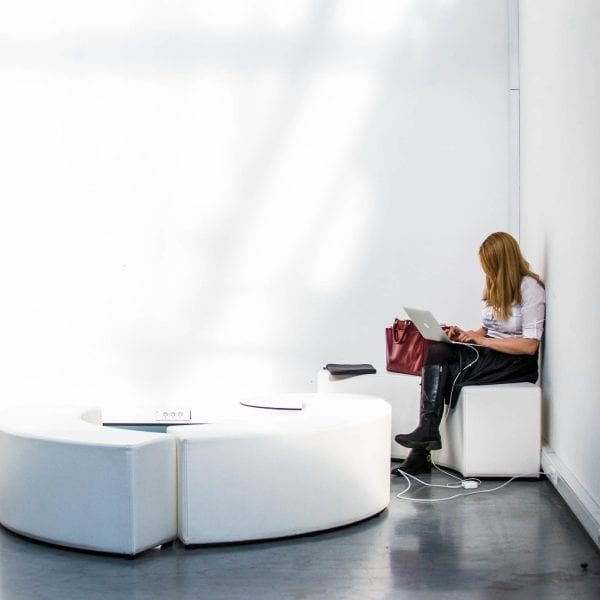 The next two tips come from a couple members of our well-traveled Filipino team:
Tip #14
Plan ahead and start your day early. Work when the weather isn't as good for outdoor activity, and then explore when the weather is nicer.
-Krazelle Escarilla, Account Executive and Digital Nomad
Tip #15
You might be able to use your smartphone in another country, but most of the time, the connection sucks. Also, losing your phone can really affect your travel. Spend a few bucks and just buy a cheap smartphone and a local sim card that will give you high speed internet. They are available in most airports 0r any convenience store. Next trip, just bring the phone and buy a local sim card.
-Charm Centeno, Talent Recruiter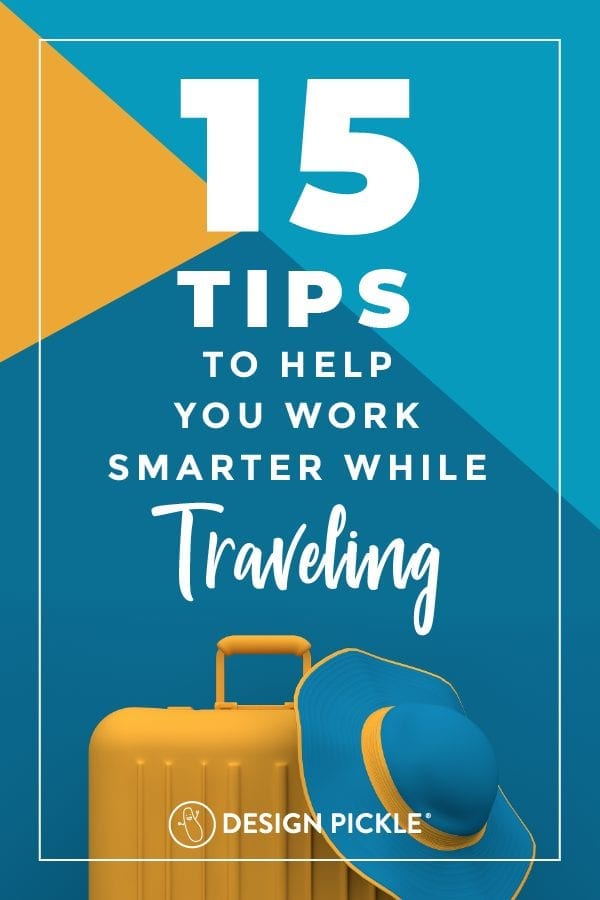 Design Pickle was designed to make graphic design a more enjoyable and efficient process for you. I hope these tips will make your next travel trip less stressful, more relaxing, and more enjoyable.