Preferred by 89% of users, Microsoft PowerPoint is still the most popular presentation platform in the world. After almost four decades of existence, it's the most familiar presentation platform on earth, and almost every other similar platform is based on its user interface.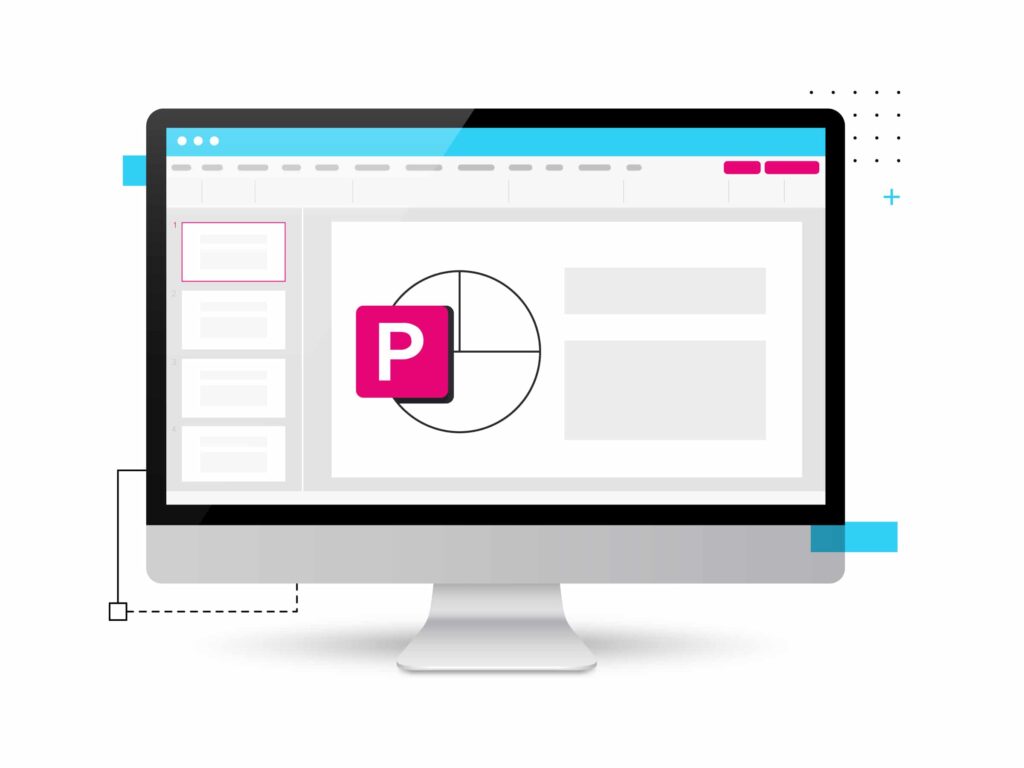 What is PowerPoint Graphics?
PowerPoint Presentations cannot live on text alone. Sure, you can have an ultra-minimal PowerPoint presentation with titles, subtitles, and bullet points only, and call it a day — but that's not very exciting, is it? That's why most engaging and effective presentations include relevant, professionally designed visuals that help your audience understand strong ideas and digest complex information.
Some of you may remember the earlier days of Microsoft Office, with WordArt, Clip Art, and Clippy the Office Assistant. In those days, there was a limited range of images and shapes you could select from and drop into presentations — unless you created your own custom photos, charts and graps from scratch with design tools such as Adobe Photoshop or Adobe Illustrator.
Today, the internet is chock-full of free and premium resources and Powerpoint templates you can easily customize, so you'll never run out of creative material for whatever kind of corporate presentation you want to create.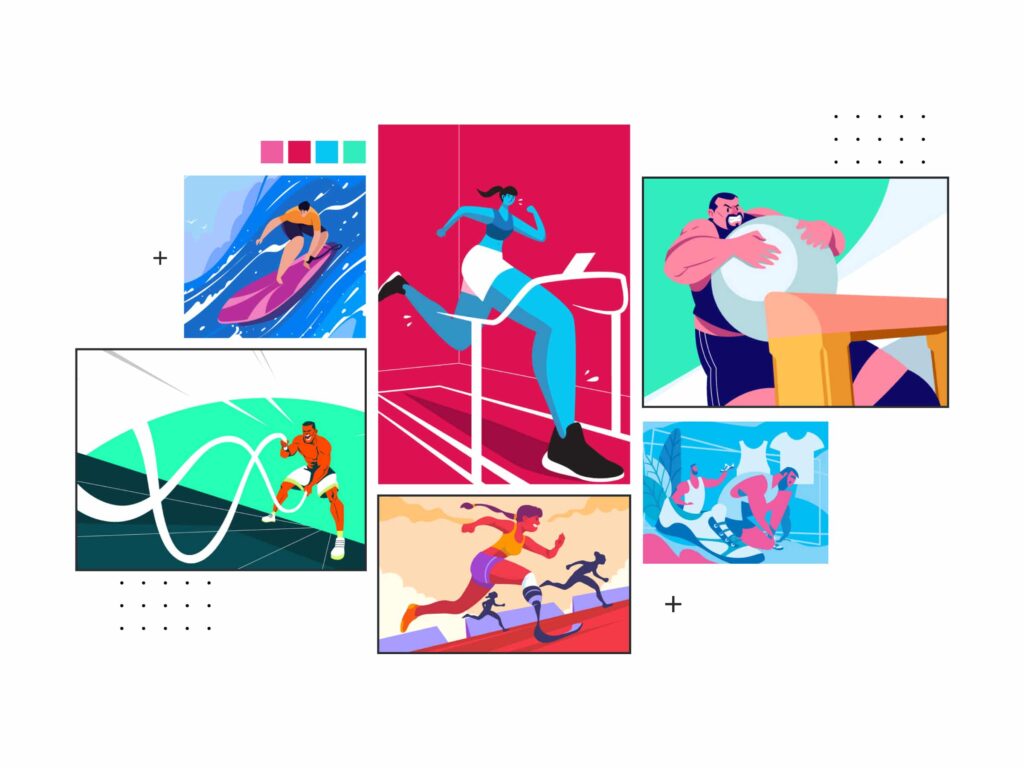 Advantages of Using PowerPoint Graphics in Your Presentation
A single graphic can take the place of many words which can improve your PowerPoint presentation greatly. For example, to get your audience's attention, instead of a bulleted list or paragraph explaining a process, you can show a photo, an animated video, or infographic instead.
PowerPoint graphics are not only informative and explanatory — they can be thought-provoking and mood-changing as well. If you're trying to send a message, communicate strong ideas or evoke emotion in your audience, the right graphic will take you much farther than any words can.
Finally, your audience will appreciate any extra effort that has gone into creating your dynamic presentations and will be impressed by their strong visual impact.
It's not about visuals or vanity — a well-designed slideshow presentation shows that you are passionate and professional. This implies that you have deep knowledge and authority when it comes to your subject.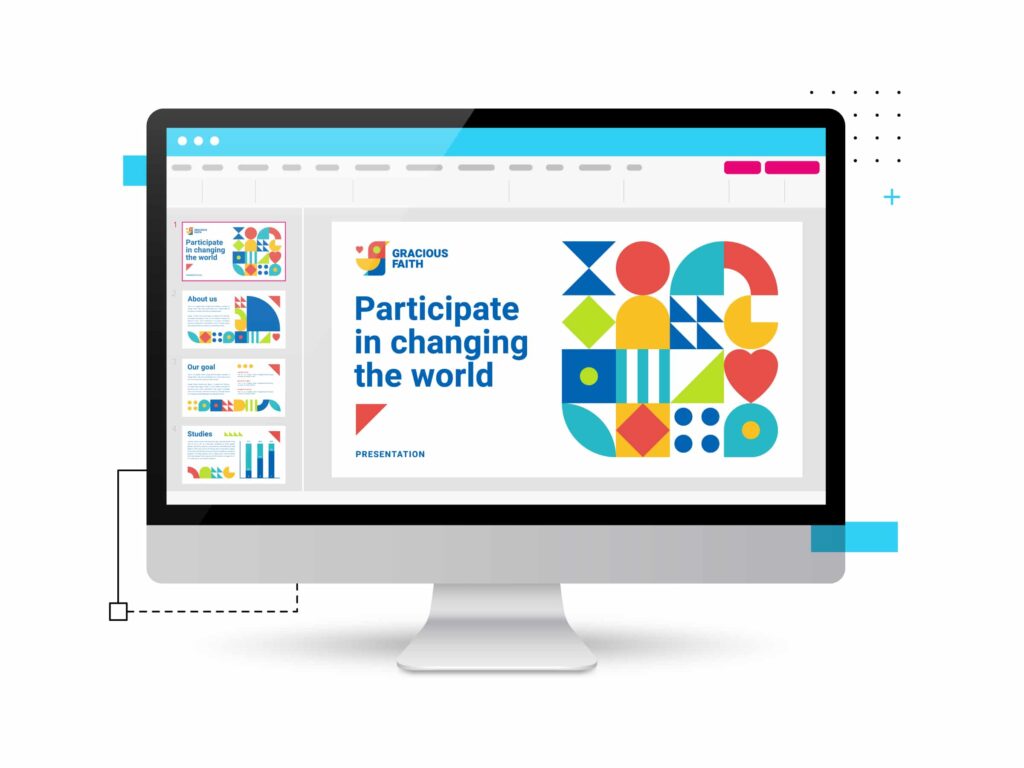 How to Insert Graphics into PowerPoint
How do you insert a graphic into your PowerPoint Presentation? According to this guide from Microsoft corporation, there are three ways to do it if you're a Microsoft 365 subscriber:
Use an image from your computer.
Go to Insert > Images > Pictures, and in the popup that appears, select Insert Picture From > This Device. Alternatively, you can simply right-click and copy the image then paste it on the desired slide.
Use a Microsoft stock image.
Go to Insert > Images > Pictures, then click Stock Images. Microsoft 365 subscribers have built-in access to thousands of royalty-free images!
Use an image from the web.
Go to Insert tab > Images > Pictures, then click Online Pictures. In the search box that appears, type a keyword or two, press enter, and select images from the results.
You can use the Format Picture tools to edit an image's size, position, and more. And if you want an image to appear in every single slide, you don't have to copy-paste it one by one — simply add it to the Slide Master under the View menu!
Keep all this in mind for your next project.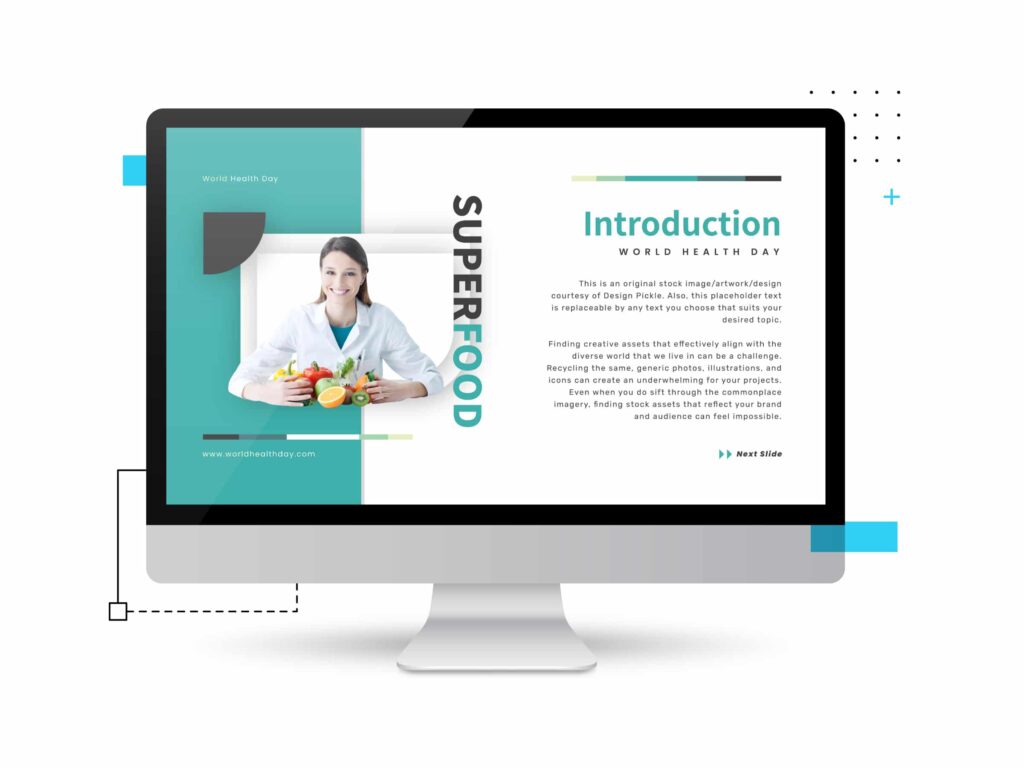 Where to Get Free PowerPoint Graphics

Welcome to the internet, where you can actually get things for free! The following websites are extremely helpful, fully customizable resources for amateur and professional designers alike.
Vecteezy
Vecteezy is a high-quality resource for vector graphics, photos, and even videos. Their well-curated collections include trending graphics and team favorites. There are free and paid options on their website, but with millions of free options, you don't have to worry about pulling out your wallet anytime soon!
Also, all resources are licensed for personal and commercial use, so you can use Vecteezy graphics for marketing and advertising purposes as well.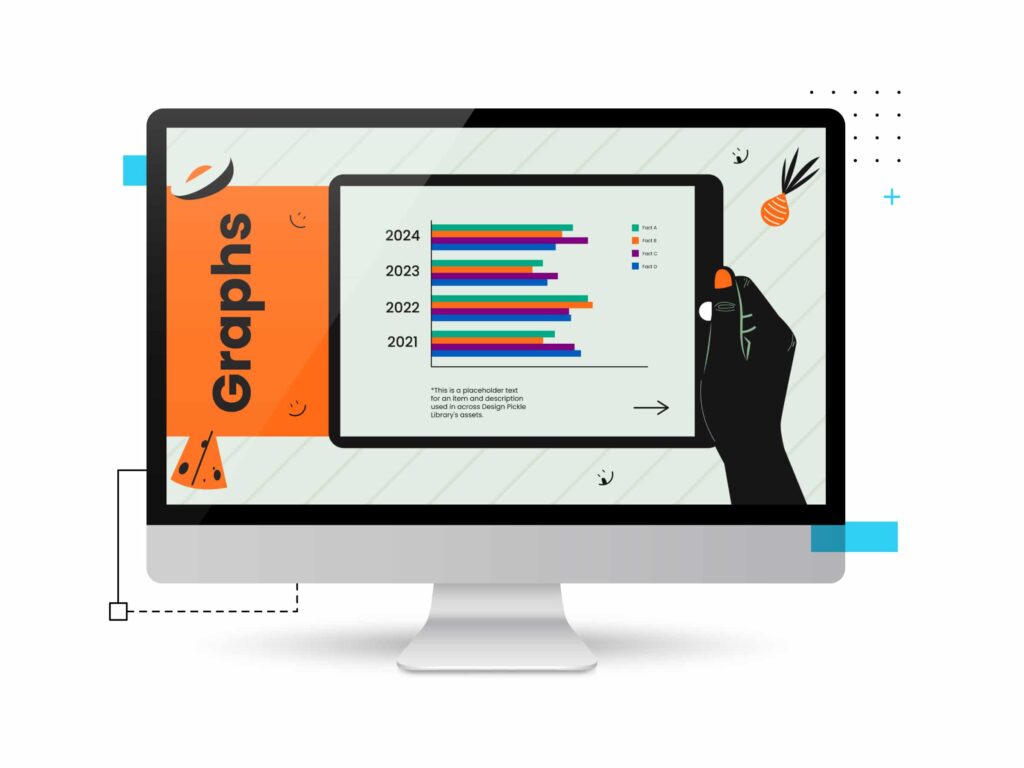 Unsplash
Unsplash hosts more than two million high-resolution images from "the world's most generous community of photographers." Unsplash alone can really level up your zero-budget presentation design game!
With patrons like BuzzFeed, Squarespace, and Trello, you don't have to worry about industry-standard quality when it comes to Unsplash.
Photos from Unsplash are free to download for personal and commercial use, and while photographer attribution is appreciated, it isn't required. It's the perfect image library for great PowerPoint Presentations!
Freepik
Freepik provides vector graphics, photos, editable mockups. They're also affiliated with graphic resources Storyset (customizable and downloadable illustrations), Slidesgo (presentation templates), and Flaticon (vector icons) — all of which you can use to boost your presentation designs.
Attribution is requested, but not required if you're a premium user. Free downloads are limited to around 30 resources a day — maybe not enough for professional PowerPoint design work, but absolutely perfect occasional presentation designers who just need to get a deck done.
Where to Buy Graphics for PowerPoint
For battle-ready PowerPoint power users, free resources may not be enough. If you're looking for an intense level-up and no limitations when it comes to visual resources, these are for you!
Envato Elements
Envato Elements provides a wide range of creative assets, from images to audio to website templates. You can download full presentation templates, or get illustrations, photos, PowerPoint infographic templates, animations and fonts for a more personalized experience.
Adobe Stock
Like Envato, Adobe Stock offers a wide range of assets, such as photos, videos, illustrations, and vector graphics. High-resolution and royalty-free, you can use Adobe Stock assets for any project with full confidence that you have industry-standard quality at your fingertips.
Getty Images
Getty Images provides world-class images, illustrations, and videos with highly customizable plans. They take a data-driven approach to creativity concepts, generating and curating visuals based on what consumers really respond to.
A Getty subscription can also give you access to royalty-free video clips from the BBC Motion Gallery and the NBC News Archives. This is great for presenters who discuss highly technical topics, like science, history, business, and more. You can even license assets exclusively if that's something you feel your brand needs.
Need Unique PowerPoint Graphics and Design?
Whether you choose free PowerPoint graphics, pre-designed layouts (check out these free presentation layouts that you can download), Google slides themes or a paid resource for your presentation graphics, you might still end up with some work to do — the presentation design itself.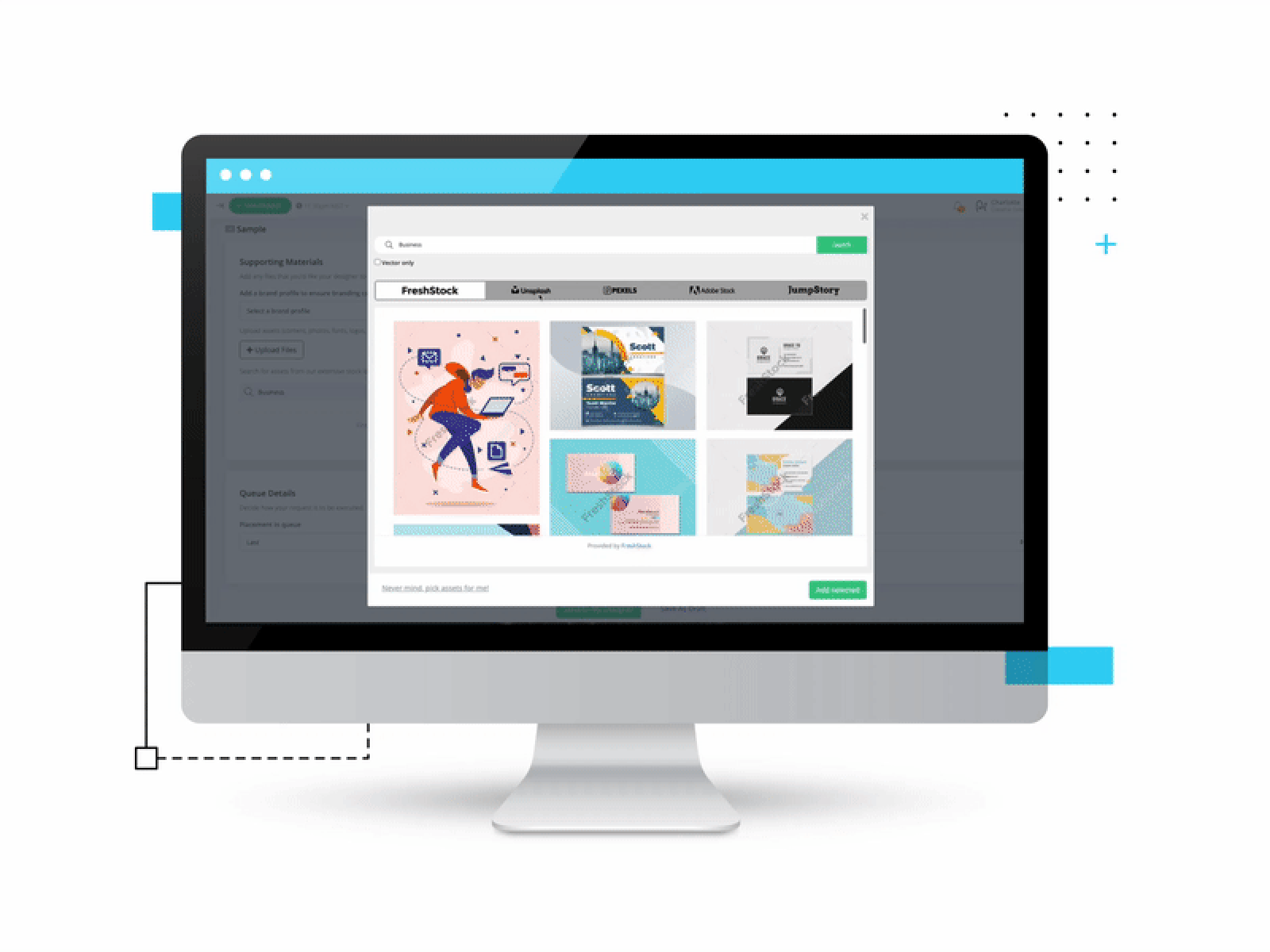 At Design Pickle, you can focus on your pitch and we can take care of the deck. A Graphics Pro subscription includes unlimited access to custom graphics, illustrations, and PowerPoint presentation design services.
If you can imagine it, we can design it! Schedule a free consultation today!