Updated Aug. 13, 2021
Published Jan. 7, 2021
1 Min. Read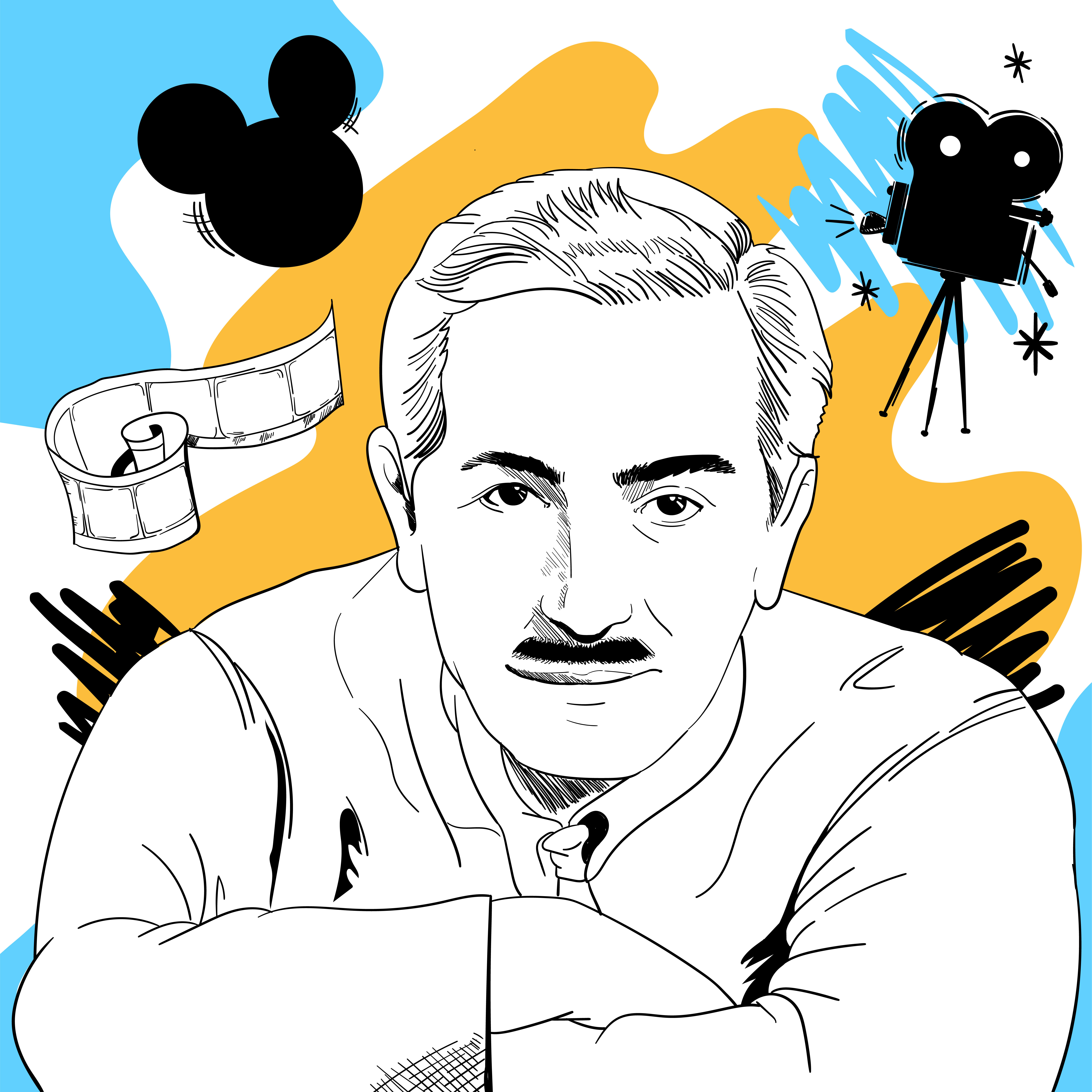 On this episode of Creatives Are The Worst, we're going on a magical, slightly investigative journey into the life and legend of Walt Disney!
There are few creatives in the history of the world who have a legacy as enduring as Walter Elias Disney.
His name has become synonymous with animation, entertainment, and imagination, and it remains attached to what is arguably the most popular entertainment brand in the entire world.
From iconic animated characters like Mickey Mouse and Cinderella to theme parks, films, and so much more, Disney's creations have become a cornerstone of American culture.
Many people view Disney's public persona as a sort of kind and generous uncle, but accusations of anti-Semitism and racial insensitivity in his work have us asking the question: Is Walt Disney the worst?
👉  Creatives Are The Worst is Design Pickle's new podcast, hosted by two of our very own creatives — Kate Rooney (our brand director) and Jess Guffey (our director of brand partnerships). Not your typical business banter, Creatives Are The Worst explores the stories behind creatives to answer the question: Are creatives really the worst?
Tune in on a regular basis by subscribing to Creatives Are The Worst wherever you listen to podcasts! 🎙
All podcast artwork is original and created by Design Pickle Custom Illustrations!