This post was written by Krazelle Escarilla, a member of our Customer Success team. She lives in Talisay, a city in the Southern Philippines. Before joining Customer Success, Krazelle was one of the first Team Leaders on our production team.
Stilettos clunking on the polished tiled floor. A woman not older than 30 approaches the baggage claim and stands behind the yellow line. As she waits to collect her luggage, she types away using her perfectly manicured hands. When it arrives, she takes it and then rolls away to the exit.
I watch her as she struts away in perfect composure while I wait for my backpack. I'm in a different country and it's only my second time traveling alone. My anxiety is through the roof and I have no idea what awaits me when I exit the airport.
I grab my backpack and head to a kiosk to buy a local sim card. Staying online is a must. I take a deep breath, step out of the airport, and begin to look for the bus that would take me to the city.
Ho Chi Minh City, Vietnam.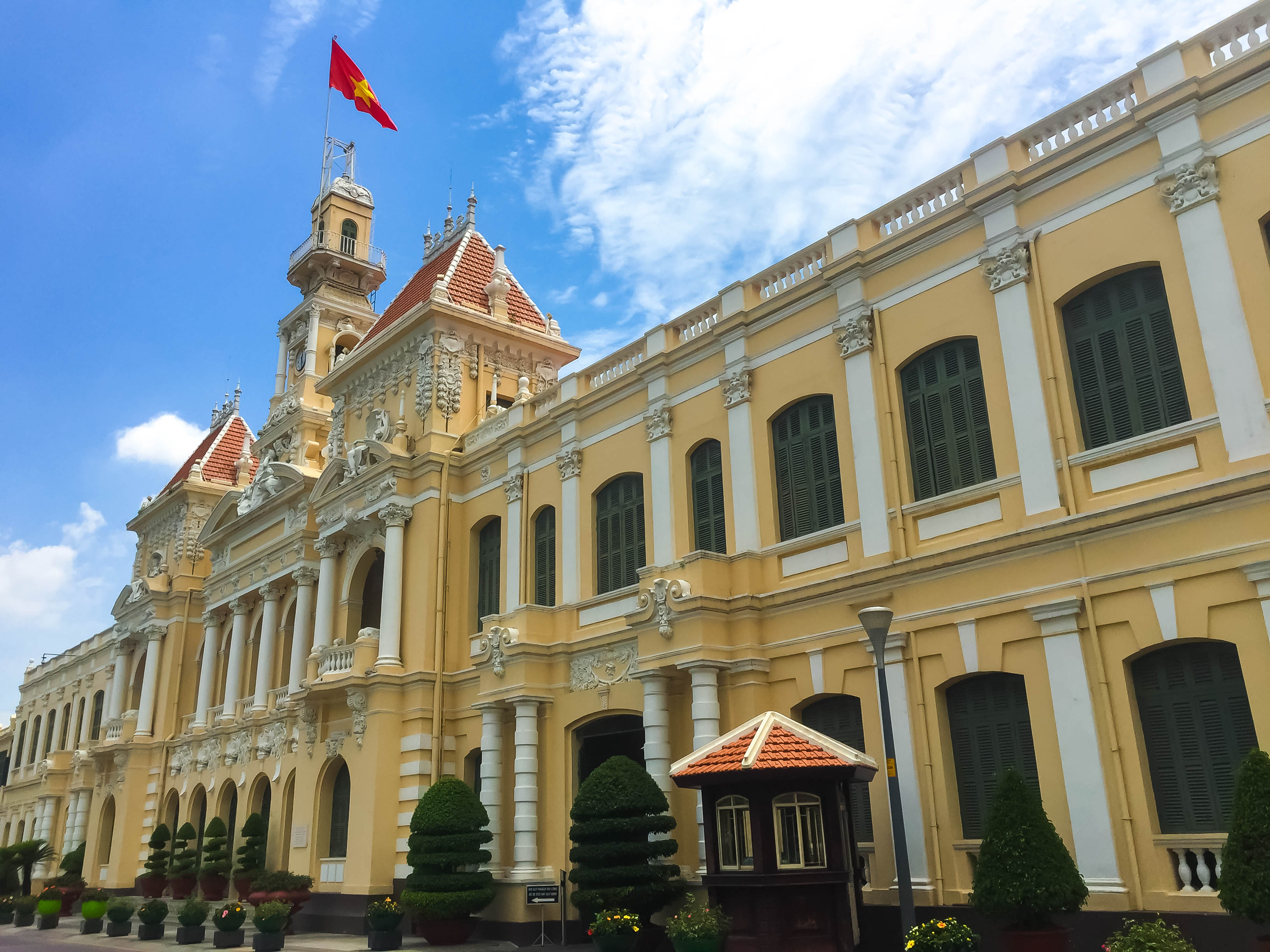 This place somewhat feels like Manila and I fooled myself into thinking that this was just another city and that I don't have to worry. After 30 minutes on the bus, I'm back on the pavement, using the trusty Google Maps to find my way to the hostel. At this point, it's 11 pm, and walking in an unfamiliar city gives me anxiety. I finally get to the hostel and I'm relieved. I check in, find my room, and fall asleep immediately.
The first item on my agenda the next day is finding a place so I can attend the Weekly Standup with my team. The Philippines is an hour ahead of Vietnam, which means my meeting is at 5:30 am, WAY too early to just sit on my bed and attend the meeting.
Having found a place, I went online and it was business as usual. I may be in a different country and in a slightly different time zone, but work is still work. I went on with my usual schedule as if I was still back home.
After a couple hours of work, I grabbed my free breakfast when everybody else was also eating. Breakfast is often the perfect opportunity to meet fellow travelers and get tips from them as well. That's the beautiful thing about traveling solo as an introvert – it forces you to socialize since it can get lonely at times.
When I was done with breakfast and mingling with other people, we all went our separate ways. I went back to work for a little bit. Once I finished my queue, I was off to explore!
My schedule for my 20 days of travel is pretty much the same. I wake up early to work, meet new people, and then go exploring once I am done with my tasks.
When the heat became too exhausting I would go back to my hostel and work. When the weather became bearable again, I would set off to another place on my list until happy hour and then I went back to the hostel to get my free beer, meet other travelers, and share stories.
Weekends were a little different. I would either book a long tour or transfer to another city. It's always a balancing act when you are working remotely and traveling. This a lifestyle that I'm aiming to do full time someday, so I'm slowly (but surely) transitioning to becoming a digital nomad.
On Traveling Solo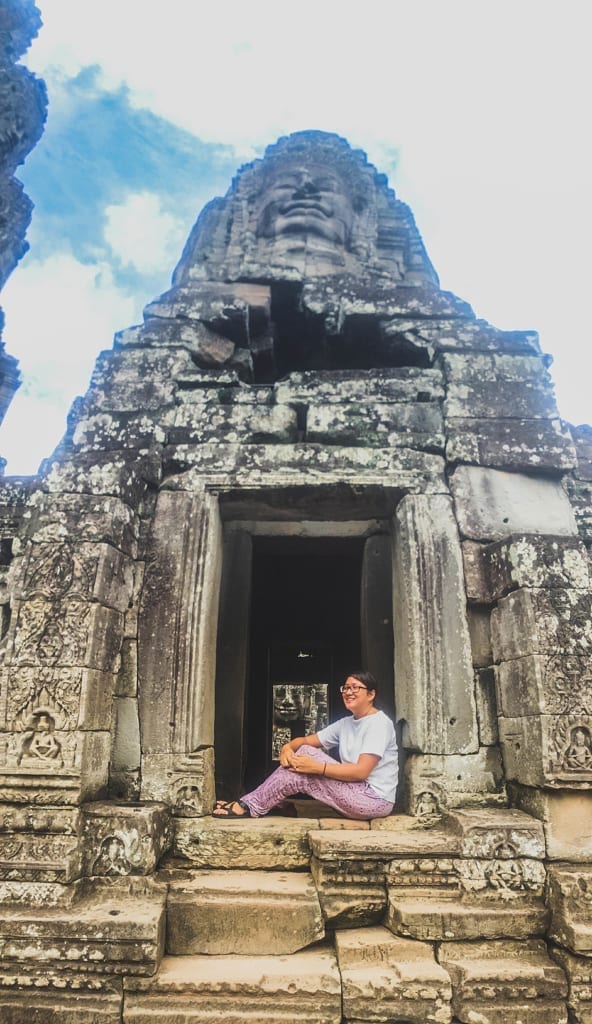 Traveling solo in a foreign country is very liberating. It's not that I hide myself back home, but traveling brings out the things you are hesitant to show when you are surrounded by people who know and have certain expectations of you.
It's a breath of fresh air knowing that you can totally be yourself and honest about anything in a foreign country. Most people you meet will probably forget about you as they move on to another destination. And I find that relaxing.
I also realized that I learn so much when I travel. Not just from the culture you are immersed in, but also from the people you meet along the way.
There's a certain je ne sais quoi about traveling solo. It's exhilarating and scary at the same time, but you do it because traveling uncovers parts of yourself you didn't know existed.
Traveling On a Budget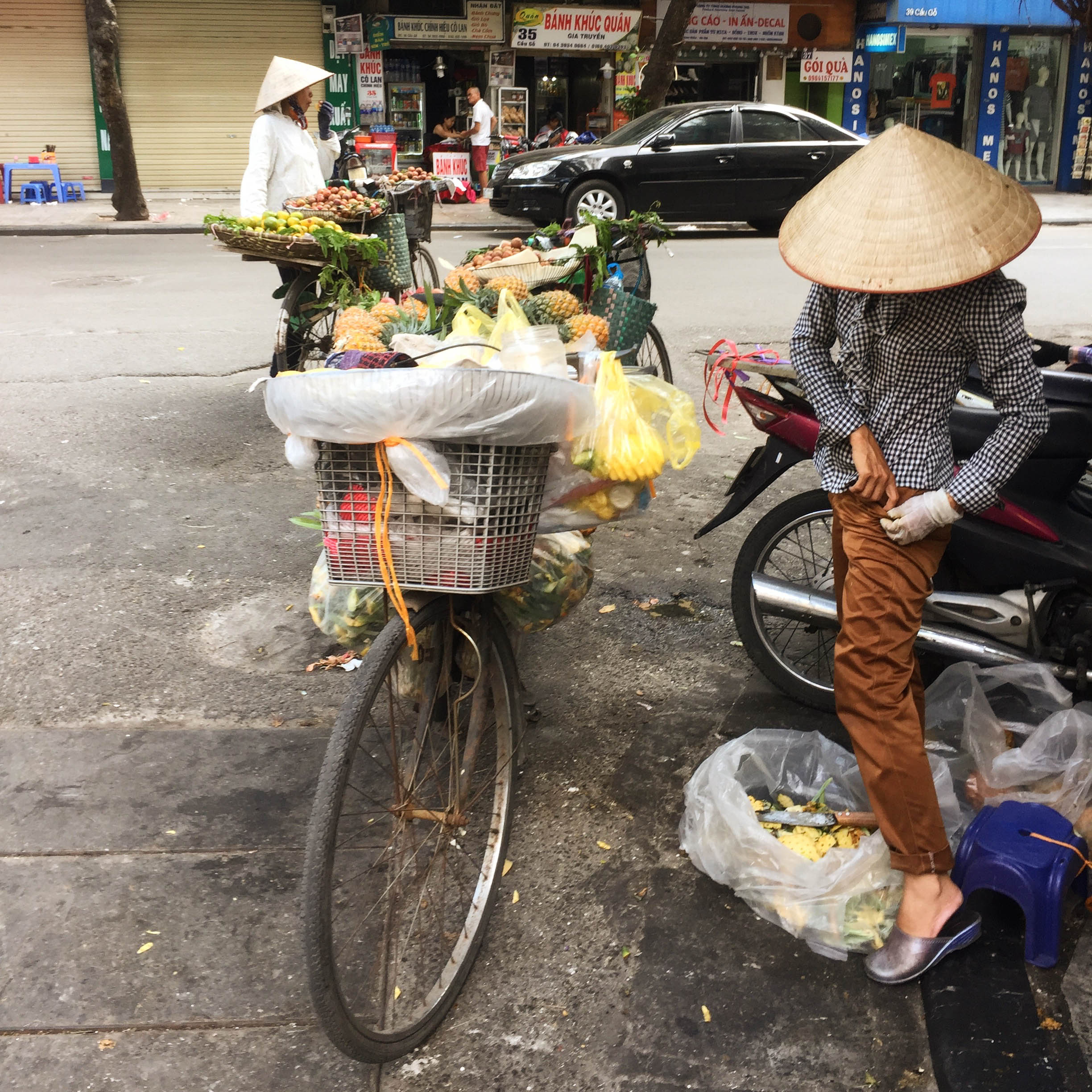 I wanted to travel slowly and take in the beauty of where I was rather than travel quickly from place to place, simply collecting stamps on my passport. This means that I had to stretch my budget and do away with certain luxuries in order to do that. Because of this, I chose to stay in hostels instead of using Airbnb or hotels.
Transportation was another area I had to adjust. Instead of flying, I took the bus or train when possible.
And I walked. A LOT.
The world looks different from a train, bus, or on foot. You see, hear, and even smell different things. And it's the most cost-effective way to get to another place. I even managed to lose a bit of weight as well! It was a win-win for me.
As for food, I tried eating street food until I got food poisoning!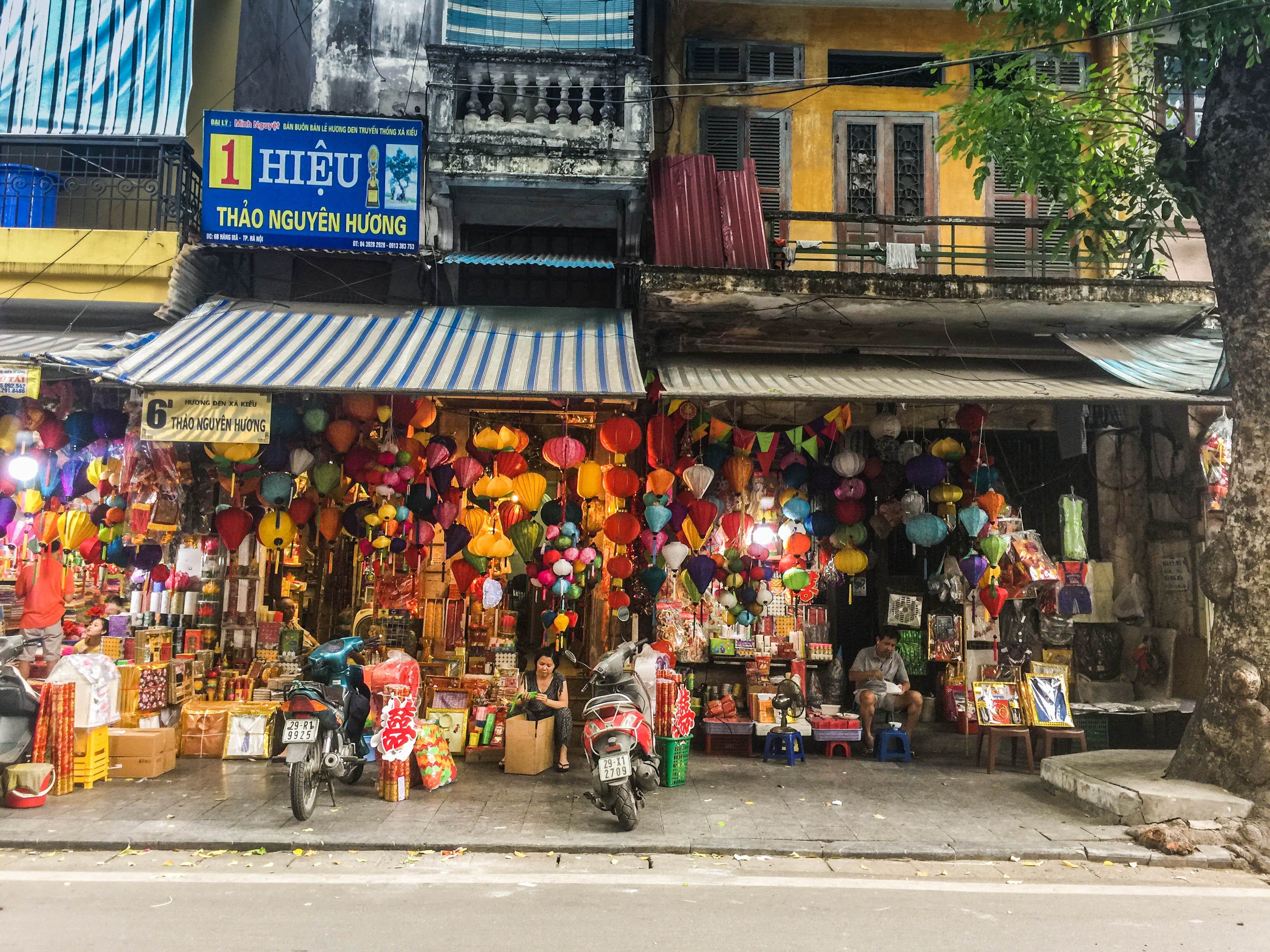 After that, I decided to eat where the locals were eating as it was my cheapest option. I also made sure I took advantage of anything free my hostel was offering. That also meant water! I brought my collapsible water bottle and refilled it in my hostel. I just made sure that it was from a dispenser and not from the tap.
When in a different country, most people would go shopping – but that is one of the things I didn't really do during my trip. I bought only the essentials that I forgot and avoided buying souvenirs at all costs.
This helped with the weight of my backpack and my wallet. There were times that I walked in my 33lb backpack and carried my laptop bag so keeping things light was another reason I didn't shop much.
When in Vietnam, I had to pay to use some restrooms! I learned to hold my bladder a little longer just to find free ones!
How To Be a Digital Nomad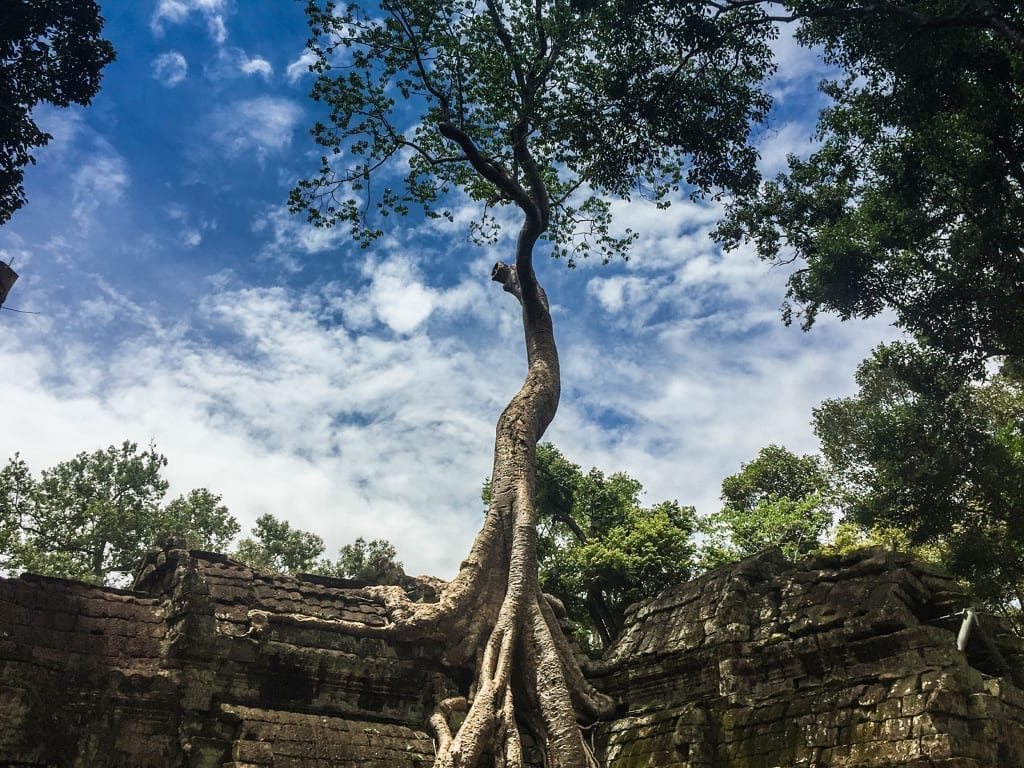 I'm blessed to work for Design Pickle. I am well paid and I feel very much cared for and taken care of. We're also a location independent company, which means that not only can I work from home, I can work from anywhere I want.
It sounds great, and it is, but being a digital nomad requires strong discipline to make it work.
Here are a few tips on how to become a Digital Nomad:
Make sure you have a stable internet connection wherever you are going. It is our lifeblood in order to work remotely.

Stick to a schedule. If you get your brain wired for work mode, you can work anywhere and won't be easily distracted.
Invest in a good anti-theft laptop bag. You'll want to keep it safe at all times.
A good pair of walking shoes will keep you comfortable and when you're out and about. Comfortable shoes also help battle fatigue.
Always have a backup plan. 90% of my work is spent on online platforms. If my laptop dies or is lost, I can hop onto a public computer and still do my work.
Have fun and live and breathe Design Pickle's Core Values. Trust me, it'll take you places!