This May, Design Pickle is hosting PICKLECON: The Conference for Creative Entrepreneurs — and we're bringing you the must-have training on profit, automation, and scale.
These days, the world changes fast. While new tech is always impressive, it can be mind-boggling and (frankly) scary for any business owner. Just when you thought you've got something down pat, something new comes up.
So why not put our heads together, help one another, and learn from the best? PICKLECON is an opportunity for you to connect with like-minded movers and shakers: people who have felt the ground crumbling beneath their feet, and lived to tell the tale.
We'll cover all the bases, from hiring, training, and leadership to strategy, branding, and finance.
So why should you attend?
This conference was 100% designed to level up and accelerate the creative entrepreneur. Our team plus a hand-selected lineup of incredible speakers will help you:
Gain the clarity and focus needed to elevate your business
Discover how to automate and scale your business
Learn from leading creative entrepreneurs and brands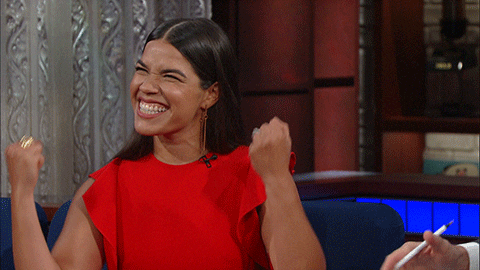 We've invited friends and top creative entrepreneurs to share the stage and work with attendees directly. Some of our heavy hitters include:
Russ Perry | Founder & CEO of Design Pickle
Sam Parr | Founder & CEO of The Hustle
Jeremy Tyler | Former CMO of Wake Up Warrior
Maggie Hancock | Award-Winning Stylist
Deric Keller | Creator of Battlefield Boardroom
Olivia Luciani | Owner of Laced By Liv
Mika Perry | Lifestyle Blogger & Podcast Host
Chris Ronzio | Founder & CEO of Trainual
…and more special guests added daily!
What is PICKLECON?
PICKLECON is 2+ days of learning, work, and play. It's not for everyone, though: we're looking for those ready and willing to take themselves and their businesses to the next level this year.
PICKLECON is 13+ hands-on workshops will encourage you to push yourself to manifest creativity, discipline, and success. It will require work. You will be challenged. You will laugh. Some will cry.
But most importantly…PICKLECON doesn't end when the conference is over. We aim to give you something you can take home to your team — value for your business, to the end of the year and beyond. The training team and speakers will challenge you and accelerate you into the second half of 2019.
Is PICKLECON for me?
PickleCon is for owners, founders, partners, and entrepreneurs in the following industries:
Advertising
Graphic Design
Marketing
Saas / Software
Productized Services
Software Development
Copywriting
Motion Graphics
Influencers
Bloggers
Professional Services
Public Relations
Social Media
Membership Sites
Affiliate Marketing
Photography
Digital
Website
Mobile
Creative Services
Digital Media
Ecommerce
We are looking for highly motivated individuals who are ready and willing to do what's required. If that sounds like you, see you on May 22-24, 2019, in the Hotel Valley Ho, Scottsdale, AZ. Early bird rates still apply! Get tickets now at www.picklecon.us.