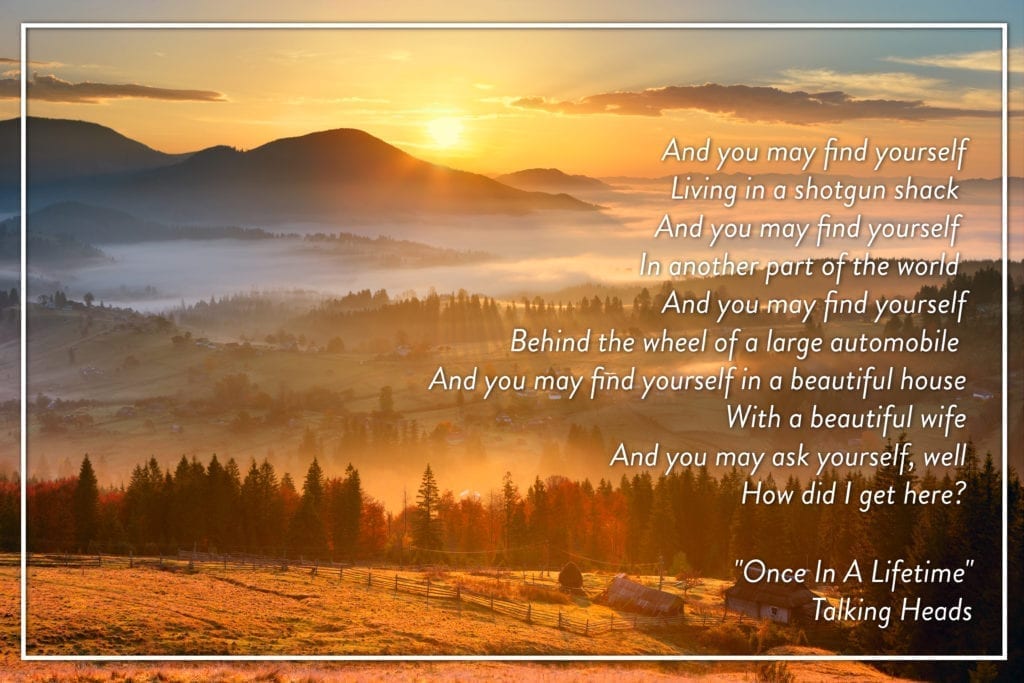 We wanted our teammates at Design Pickle to share their stories. This post was written by Alex Guevara about how Design Pickle changed his life. Alex was the head of our Customer Success team until he moved into his new role as People Manager. Alex also hosts a podcast called Originals. 
November 1st, 2016 was my first day at Design Pickle. To say that working at Design Pickle has been a life-changing experience would be an accurate understatement. I am honestly the most satisfied I had ever been in terms of my career.
I've participated in and accomplished things I could never have imagined. I've become more confident and decisive. To keep it 100% kosher, I've also made a ton of mistakes and had more than my fair share of wide-eyed bewilderment. I feel that I've grown personally and professionally, exponentially.
Bottom line, I feel pretty damn lucky to be where I am. I can honestly say I had no clue that my life would end up this way. There was no vision board, no long-term plans, not one notion. If you told Alex from 3 years ago what I was doing right now, he'd probably slap you for being so weird.
I often get questions about my pivot from friends and family looking to make a change in their own lives because my transformation has been so visible. I feel that I've been too busy to fully ponder those questions, making this blog post an opportunity to do so.
Now, I'm no expert. I don't purport this to be some sort of "advice" blog. You could chalk this all up to coincidence. However, I do feel that I was able to get here in some way just by saying "yes".
You don't have to be stuck in a pickle

So, let's start by stating some facts:
Five months prior to getting hired at Design Pickle, four major life events rocked my world:
I decided to leave the teaching profession.

My fiancée Rachel finished her Psychiatry Residency.

We moved from Philadelphia back to Phoenix.

We found out we were pregnant.
I had been unhappy with my teaching career for a few years at this point. With Rachel finally being done with her residency, the pressure for me to remain in the classroom ended. Moving back to Phoenix was going to be my opportunity to find something else.
To be frank, I was looking for something I perceived as easy and inconsequential. I was looking to get away from the emotional and physical exhaustion 13 years in education brought. I became extremely negative. I felt like I hated myself for choosing and sticking to a career that made me unhappy for so many years. I even told Rachel "I want to do something that had no impact, no stress, nothing. Just a boring job with a paycheck".
The look on her face, I now realize, was a mixture of concern and annoyance.
I've observed that many people are afraid to tell others how they truly feel about their job. Whether they don't want to come across as whiny, or they feel guilty that other folks are unemployed, many just end up in a job, not terribly happy. And they just learn to cope. I was definitely in that space.
One thing I was never frightened of was to share how unhappy and unfulfilled I was as a teacher. Now, I didn't waste my time complaining about the minute specifics of teaching, but I was always willing to share that I wanted something different. I told people from all walks of life, hoping that perhaps they might be able to help me.
Of course, when I did express my feelings about my career, folks almost universally said: "what DO you WANT to do?". My answer was "I have NO idea". My friends had no idea how to help me either. I just made excuses for myself, stayed miserable, and felt helpless.
Then we found out we were having a baby…

Suddenly, my desire to just get "any job" shifted. I felt an urgency to find a career where I could be happy and successful. It became very important to me that my son would see his parents work hard, enjoy what they do, AND make a good living.
It made me think of my father, Jim. He has been a hardworking nurse for over 40 years. My parents worked really hard to give us a great life, but my father was pretty miserable at work. He never talked positively about work so I grew up believing that work was something you just had to endure, a necessary evil to pay the bills.
I actually saw him attempt to move into the real estate industry when I was in elementary school. I saw my father dejectedly go back into nursing when it didn't pan out. He couldn't wait to retire. It made me afraid to take risks. I couldn't judge my father for how he felt and acted, but I definitely wanted to provide my son with an alternative view of work.
But how do I find that dream career? What did I WANT to do? I forced myself to sit down and write. And write. And edit. And write. I forced myself to be brutally honest. I forced myself to serve my ego.
I wanted a job where I:
Helped people
Exhibited my creativity
Wasn't responsible for children not my own
Had potential to make a good salary
Would have my name be associated with something great

Could make a recognizable impact

Could be a part of a core team that made decisions
It took me a good three hours to get to that list. I also knew that logistically I wasn't going to start my own business. I was going to have to help someone else with their own.
I remembered that I really enjoyed reading Keith Ferrazzi's book "Never Eat Alone". It stressed the importance of building and maintaining relationships. The biggest takeaway for me was that the fastest path to achieving your dream was to help someone else achieve theirs. Now I had something to work from. I just needed an opportunity.
Enter Design Pickle

About a month before I would ultimately work at Design Pickle, my good friend
Jim Pedicone
(a fellow Design Pickle employee) sent me a text. Jim's text simply read "what do you want to do?". For the first time in my life, I had the answer.
Flashback to two years prior. Jim and I are standing outside of a hotel lobby in downtown Philadelphia, smoking cigarettes, both complaining about our job, as we often did back then. We both promised each other that if one of us found something awesome, we would tell the other person.
And now, Jim wanted me to come down to Scottsdale to "hang out". Was this a job interview? A chance to check out Jim's new awesome job? I had no clue, but I was excited!
Two weeks later, I was sitting at Design Pickle HQ. I met Russ Perry and thought to myself "THAT dude knows what he wants to do."
He told me all about Design Pickle and his vision for the company. The meeting went great I thought, but I wasn't sure that there was an actual job TO be offered. I went home feeling excited but felt that I would have to keep searching.
That afternoon, I got a voice message from Russ that would change my life.
Fast forward five months and my son Miles was born. Rachel and I are getting married in March (you heard it here first). We have started to look for houses. Life is good.
Just last week, Jim and I embarked on a really cool project together at Design Pickle. It is all about helping our employees and teammates expand, becoming better (and happier) Pickles.
Now, what are the lessons learned? Should you just complain about your job? Well, don't be afraid to tell people your thoughts. You never know who might have an opportunity. Should you quit your job, move, and get/get someone pregnant? I wouldn't recommend that either. BUT, you have to force yourself to truly admit where you are and WHAT YOU WANT. If you can't do that, you can't expect anything to change.
Download Russ Perry's The Power of Questions Action Guide
This Action Guide from the Russ Perry Show will help give you a framework so you can determine where you're currently at, what you want, and where you want to go so you can have a similar journey as Alex.