What's at the top of a mountain?
Think about it.
In the literal sense, at the peak of any mountain is a simple point that sits higher than the rest. Many peaks are barren, ice-covered, rock. Void of life and any vegetation.
There's nothing fancy about the peak. The path to the peak can be treacherous, challenging, and downright miserable to get to.
Men and women pursue peaks, quite literally across the world, risking their very lives for a few fleeting moments, a selfie, and a long slog down.
I experienced this first hand earlier in the year, as I set out to summit Mt. Shasta, a 14,179 feet peak located in Northern California. Having never climbed higher than what someone can accomplish with a Clifbar and a bottle of water, I was headed into the experience with zero expectations – and in hindsight – zero awareness of the extreme physical and mental demands I'd face over the next 36 hours.
Lesson #1 – Have The Right Gear
To summit a peak – one must be prepared. In the case of Shasta, I fell into a world of picks, packs, and crampons. My close friend and guide, Jonathan Ronzio, was an incredible help during this process. He even went as far as to recommend all black gear – my color of choice.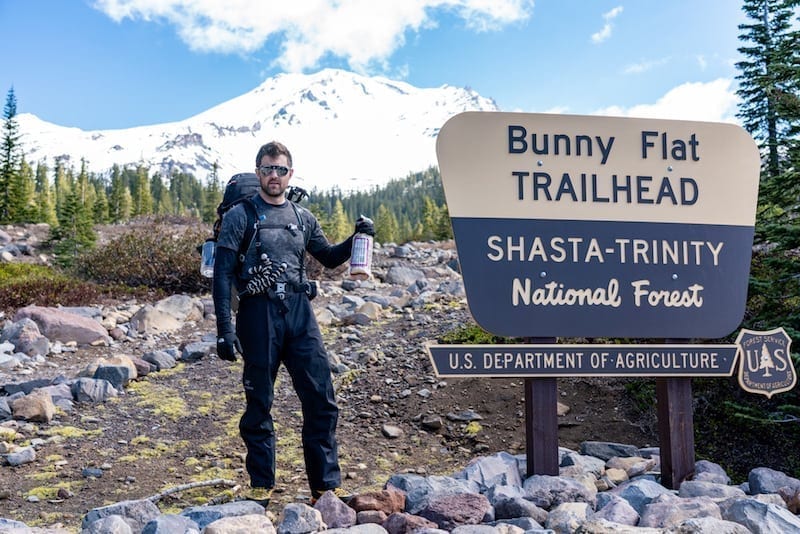 Without the right gear, my chances of success would have been zero. Oddly enough, another friend attempted a summit the weekend after mine and had his crampon fail. This rendered him useless within striking distance of the summit.
Gear matters in mountaineering but what's interesting is when we expand the concept and apply it to life and the challenges we face day in and day out.
Think back at some of your most recent personal or professional hurdles. Did you have the right gear to ensure success? In this context, the gear could mean a multitude of things ranging from the right team, the proper preparation, research, and also literally, the right tools for the job.
Are you struggling to get your business off the ground with a 5-year old computer that grinds to a halt just to open Chrome? It's no different than men trying to brave 20º weather with a windbreaker and some sweatpants.
Perhaps you're a startup of 1, time taxed to the max. You never plan on documenting your startup, getting clear on the roles you need to delegate. As a consequence, you are unable to hire even an intern, and never have time to scale the business beyond the urgent fires in front of you.
I am all too guilty of trying to wing-it when faced with the figurative peaks inside my marriage, business, and with myself.
But let's get back to the gear…
After an intense online shopping session, I had a shipment headed to Scottsdale that rivaled the last Amazon Prime order before Christmas. You know what I'm talking about. The absolute last day to buy gifts online which inevitably results in a fondue set, a vintage shaving kit, and an absurdly marked up Hatchimal.
But – it's one thing to get the gear, it's another thing to know how to use it properly. Thankfully, and with the power of YouTube, I dove into how to pack my bag, different ways to use an ice pick, and I made sure everything fit correctly.
Shoutout to REI's social marketing team! Their YouTube videos were helpful, informative, and somewhat entertaining.
SO –
Lesson #1 – Have the right gear
Lesson #2 – Know how to use your gear

At this stage – there wasn't much else to do other than watch the weather and wait for the big day to arrive.
I flew to Reno, drove to Tahoe, spent the night at a friends house. The summit trailhead was a four-hour drive, and so we left pre-dawn to make it on the mountain by 9 am.
While Google's YouTube was an immense help before the trip, their other product, Google Maps, almost derailed the entire experience. 20 minutes until 9, we found ourselves 4-wheeling up a service road on the backside of Mt. Shasta. Turning around would cost us an hour or more.
As I quickly learned, a huge part of mountaineering in snow climates is managing the snow itself. If you start too late in the day, you can reach the snowpack as it slowly melts to slush and renders your hike nearly impossible.
So – we forged ahead and moments later, less than three hundred feet from the trailhead… we got stuck.
This brings us to the next lesson.
Lesson #3 – Push through the resistance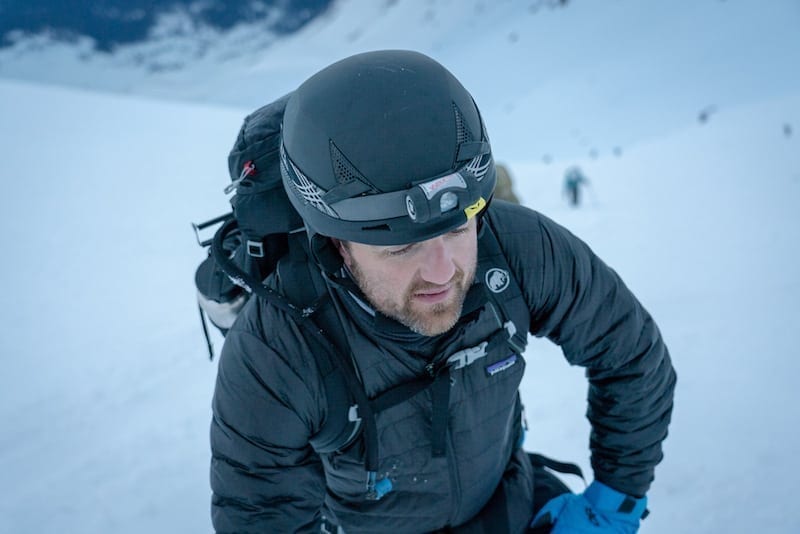 To summit any peak, you need to know the trail to the top. No argument there. But if you don't even make it to the trail, you have a bigger issue on your hands.
All too often, we avoid the challenges ahead. The challenges staring us square in the face we know if we tackle, we'll get closer to the person we ultimately desire to become.
Our desire to grow and expands becomes buried under reasons and excuses, and we never attempt the peak in the first place.
I'm too busy
I don't have enough time
It costs too much
I don't like the people involved
I am too stressed
I'm fine where I am at
I can't, I won't, I am afraid
What a bunch of shit!
The excuses mentioned above are no different than me calling it quits on Mt. Shasta because Google Maps led us astray.
No thank you. We got ourselves out of the ditch and punched forward with the real challenge – a journey of 14,179 feet.
You must fight back against the stories in your head that will creep in and keep us in our place. The only way to grow in life, physically, mentally, spiritually, is to face adversity and challenges, to chase your peaks.
This brings us to our fourth, and final lessons from the mountain:
Lesson 4 – Enjoy the journey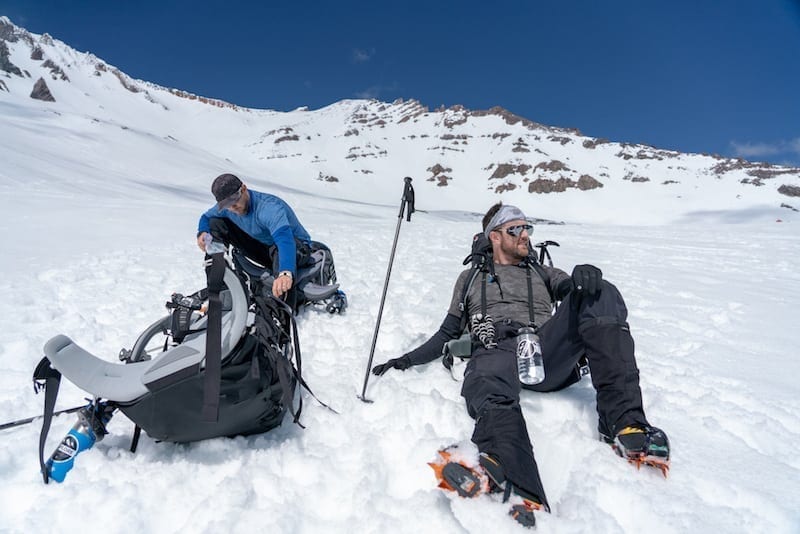 The peaks we chase are rarely about the final destination. Instead, it's about the journey to get there.
Who do we have to become to accomplish something we've never done before?
How must we expand to develop the skillsets and mindsets which enable us to successfully (and safely) arrive at our destination?
We got lucky that early morning, 14,179 feet into the atmosphere. The final ascent started at 3 am the second day. Five hours later we summited with clear skies and views for miles.
An unexplainable wave of emotion permeated my body, tears filling my eyes. I was the first to take the obligatory rugged photos, and then, no sooner than we arrived, we turned around and began the long trek down to basecamp. At basecamp, without much fanfare, we filled our water, packed our tents, and headed to the parking lot.
Looking back up at the summit – you could see men and women making their attempt. I had respect for every one of them – some would make it, others would not, but at that moment was a mighty sea of individuals chasing their peaks, and I was eager to discover my next.
---
A huge thank you goes out to Jonathan Ronzio, Founder of Explore Inspired. In addition to providing the amazing photos of this journey, he lead us fearlessly through all aspects of the trip. I'm now hooked for our next adventure!
Please check out his blog and website, https://exploreinspired.com/