Our attention spans are getting shorter and shorter these days. As consumers, we absorb brand information at wildfire speeds. Even five-second ads can feel too long.
Motion graphics landed in the digital scene like a bullet train on roids: Once we got a taste of it, both as creators and consumers, we were hooked. There are many types of motion graphics — while that's exciting for seasoned marketers, it can be overwhelming for beginners. So let's do a basic rundown of creating motion graphics from scratch.
How to Create Motion Graphics from Scratch
Define Your Audience, Concept & Goals
The creative process can be a wild and chaotic ride. For smoother sailing, it's best to define your objectives very early for your motion graphics project.
Gather data about your audience. Knowing your audience is an essential prerequisite to driving the desired outcome. You can easily tap into existing marketing data available in common marketing and data analytics tools, or you may choose to craft special surveys and polls for more specific responses.
Define a target persona with your audience data. This will help you narrow in on the message and content that will resonate with your target viewers. Will it be nostalgic because your target persona is a middle-class millennial that shoots his analog camera and still develops his own film at home? Or will your motion graphic feel more like an Apple commercial — clean, concise, and classy — because your target persona is a no-nonsense nine-to-fiver who's all about efficiency?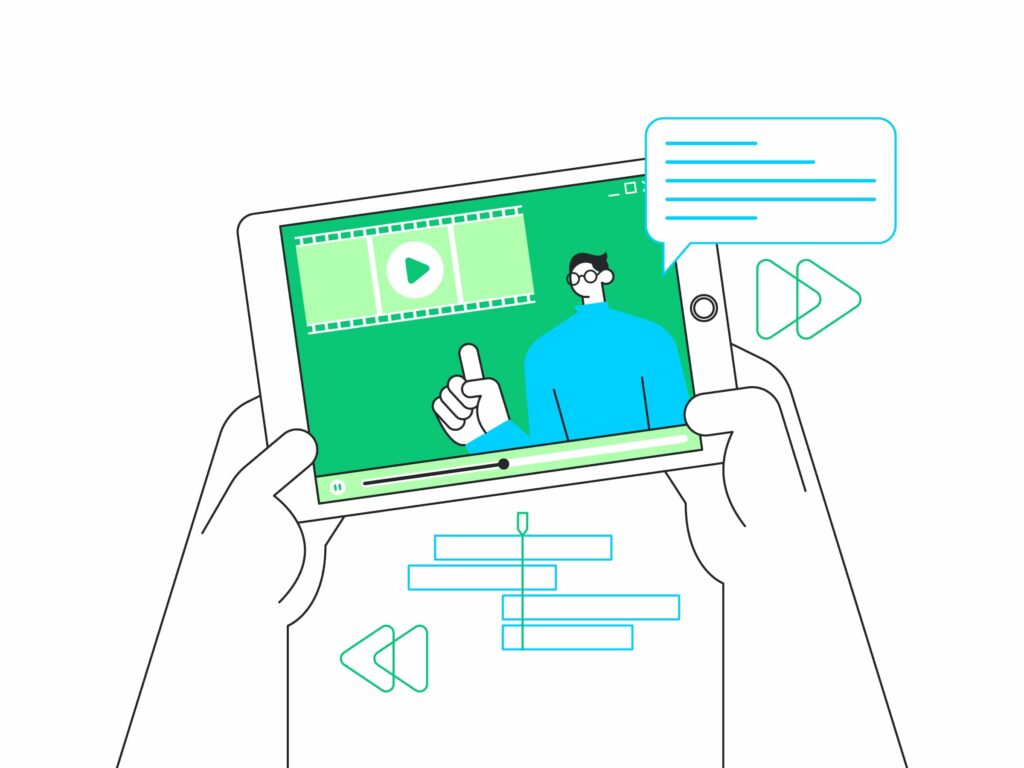 Generate Ideas Through Brainstorming
Now that you know your audience, get a pen and paper ready (or a virtual notepad) to note your motion graphics ideas down. It's time to start jotting down your wildest ideas. You heard that right — "a pen and paper" and "wildest ideas." This is the brainstorming session, where your job is to generate new ideas while exploring different animation styles, no matter how far-fetched and out-of-the-box they are.
Now is the time to let your imagination run free. No need to overthink this process of motion design! We're here to tell you that most of the concepts you'll come up with at this stage will not make it to the final cut. When you're done, you can then use the process of elimination to narrow down the best of the best based on your current audience data.
Pro tip: Don't try and finish this process in one sitting. After one good, productive session, create some distance between you and your ideas. Go for a walk, take a nap, or come back to it the next day — the good ideas will shine like stars.
Write a Script to Tell Your Story
Whether you plan to create an audiovisual motion graphic or an animated asset with no audio, scriptwriting plays a vital role in the direction of your content. For motion graphics videos, scripts are written for the purposes of dialogue, action, or both.
Keep it simple. This will help you avoid miscommunication by creating a direction that is closer to your original set of ideas.
According to Masterclass, there are four types of narratives:
Linear
Non-linear
Quest
Viewpoint
If you're just starting out we suggest that you stick with a linear narrative for your concept and scripting. This will be easier to execute because the "story" is told in a simple and chronological manner, all the way from "Once upon a time" to "happily ever after."
In the words of legendary director Alfred Hitchcock: "To make a great film, you need three things — the script, the script, and the script."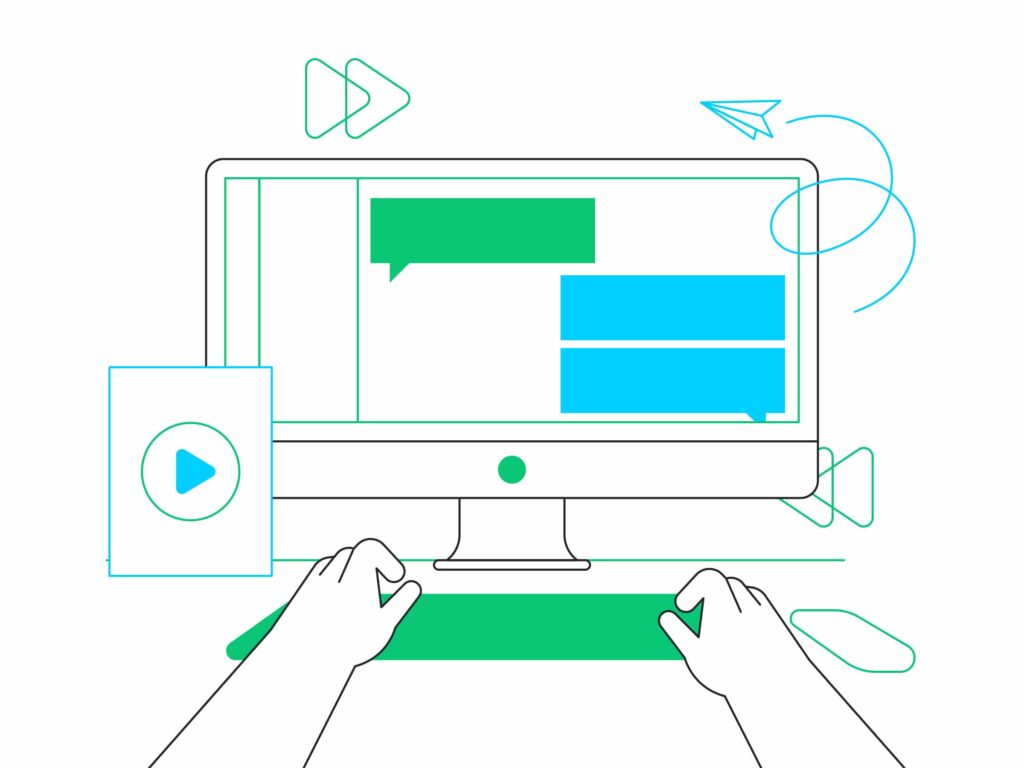 Create Your Storyboard
Now that we have our script, let's use it as a guide for our storyboard. You don't need to be Pablo Picasso to draw a storyboard. If you can draw stick figures or square tiles to represent a product feature, that's good enough!
A good storyboard should be aligned with your script which is considered as the core of any motion graphics video. Translating the script into stick figures might sound like an easy task, but get ready to do some heavy thinking during this stage. What will a line of script actually look like as a moving visual element?
As usual, simplicity is a good rule of thumb: The first thing you come up with is probably the right thing to do.
Animate the Final Designs!
If you're already familiar with video editing tools like Adobe Premiere Pro and Adobe After Effects, then you'll surely be able to create your own motion graphics from scratch.
Vector illustration skills or knowledge of Adobe Illustrator are great bonuses if you want to get started. You can import vector graphics from Illustrator straight into After Effects — and start animating!
If you find this task daunting, no worries! Design Pickle can jump in to help with your Motion Graphics project. At Design Pickle, we don't just make things move — our motion designers can help you with the entire creative process, from unlocking the true potential of your ideas to executing the perfect animations for your on-brand graphics and marketing videos. Your assigned motion graphic designer will help you bring your dream animations of any style to life and boost your video marketing!
FAQs 
How can I use motion graphics?
Motion graphics are eye-catching and engaging — they can tap into the human brain and deliver messages with great speed and precision. They can literally point your audience in the right direction and help with creating a strong brand identity!
You can animate titles, logos, basic shapes or a static image for your social media, web design, blogs, and video ads with motion graphics and animation software. Learn more about the 10 different types of motion graphics you can request with a Design Pickle subscription.
What software is used for motion graphics?
Adobe After Effects is the industry standard motion graphics software for animating visual content and assets, while artwork is usually generated in apps like Adobe Illustrator or Adobe Photoshop. However, there are plenty of other applications and video editing tools that are available in the market. You can also learn more about the eight different After Effects alternatives for your team.
Is motion graphics the same as animation?
Yes, motion graphics fall under the greater umbrella of the discipline of animation. Animation is basically any method used to turn static visuals and images into moving graphic elements.
While the term animation can refer to anything from a short ad to a full-length film feature, motion graphics usually refer to shorter, more commercial animated graphics videos under 90 seconds in length.
Need Help to Design Motion Graphics?
There are tons of aesthetic inspiration and downloadable templates available online. Watch this video to find out what you can create with Design Pickle's Motion Graphics services:
Design Pickle believes in making motion graphics as accessible as possible. When you sign up for Design Pickle Graphics Premium, you get:
Custom motion graphics
Unlimited requests
Unlimited revisions
Fast turnarounds
Slack communication
24/5 live support
On-brand assets
Zapier integrations
Centralized file storage
Unlimited Brand Profiles
Multiple user access
Stock library access
Easy in-app feedback
No contracts
Satisfaction guarantee