Did you know that 46% of consumers say they have made purchases as a result of watching a brand video? In recent years, the motion graphics wave has gone from marketing trend to industry standard. The average consumer now expects to see more than just static imagery when it comes to branded content.
And it's not just consumer preference — multimedia content can be the difference between someone scrolling past your latest post or engaging with and trusting your brand. Motion graphics brings brands to life and helps them stand out from the competition using eye-catching animations. Think text that moves, website preloaders, or animated graphs.
Read on to find out why motion graphics are the missing piece of your marketing puzzle and how you can start incorporating them into your strategy. (Audiovisual learner? Check out the video below instead!)
What are Motion Graphics?
Motion graphics are most simply explained as animated graphic design. The animated objects may either be text or imagery, commonly using 2D vector graphics — as opposed to photorealistic, or 3D, or CGI animation — to communicate effectively. Motion graphics are often published using video (.mp4 or .mov) formats, though it's important to note that motion graphics are not video editing. Check out this article on what motion graphics are to learn more. If you're planning to go the DIY route and create your own graphics, read this guide on how to create motion graphics from the scratch.
Marketers and social media managers have used static images for years and continue to do so with much success. But people's manner of consumption has evolved rapidly — today, we know that videos can drive sales for brands across industries.
This is important: Statistics show that video content is one of the most effective (if not the most effective) visual marketing tools today.
Here are some quick video stats:
A marketing video can attract up to 300% more traffic and leads.
A video on your landing page can boost conversions by 80%.
Video-based social media posts generate 48% more views.
Emails with video have a 300% higher click rate.
Now, let's take a look at how you can drive these outcomes with Design Pickle's Motion Graphics service.

10 Types of Motion Graphics You Can Create With Design Pickle
1. Animated Typography
Animated typography (often known as kinetic typography) is a great way to add a few seconds of screen time for your brand wordmark or company catchphrase. You can also create an entire explainer video using animated typography. Simply put, animated typography is moving text.
Have you ever sung along to a fun lyric video or watched in awe as a narrator's words unfold onscreen to supplement the audio? Those are animated typography!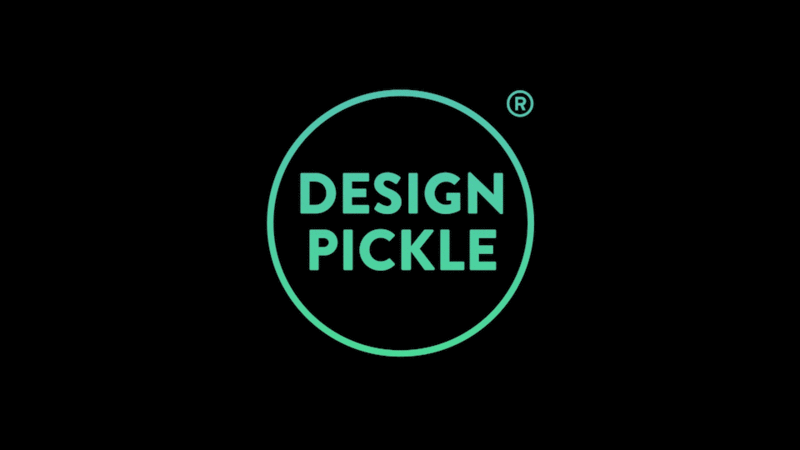 2. Advanced Animated Titles 
Advanced title animation and placement over existing video is meant to enhance a message, point to a specific feature or object in the video, or introduce a topic or person with motion titles.
Technically, advanced animated titles also fall under the category of animated or kinetic typography, except how you use it is different. We've given advanced animated titles a class of their own because of a very special characteristic: the ability to be composited or placed over existing video footage.
To relate this to a static image, advanced title animation is rendered in the video equivalent of a PNG, with transparency preserved so that it can be layered on top of a video or image file.
Advanced animated titles can be used to label certain events, objects, timestamps, and locations while a video plays. You might often see them as lower-third graphics (which is what the information flashed at the bottom of news reports is called). They can also be used to emphasize statements, like in the example below.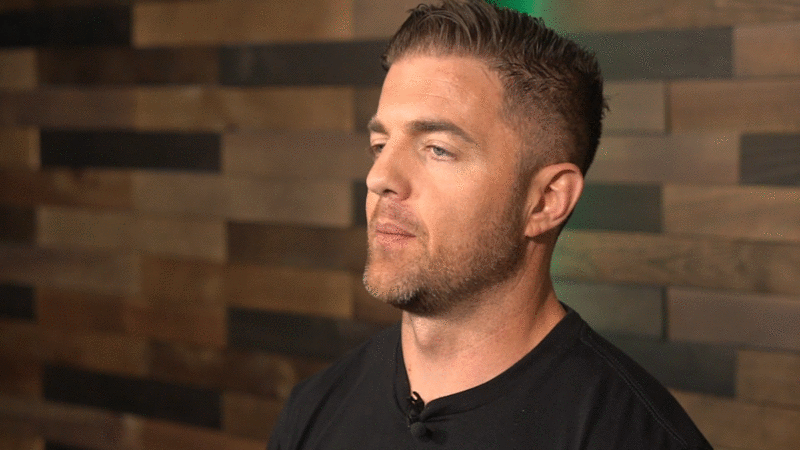 3. Animated Logos
Also called production logos or vanity cards, animated logos use original animation styles and elements to help tell a brand's story by putting its logo in motion.
Using elements from your company logo and Brand Profile, Design Pickle's Motion Graphic artists can create dynamic animations that add interest to your logo sequence.
An animated logo is just as versatile as your static logo — and can carry much more impact. The only thing you can't do with an animated logo is print it (at least, for now!). You can use it in video ads, on social media, and in opening or closing sequences of branded videos.
Check out these 26 examples of animated logos for inspiration. Which style would you like to use for your own company's animated logo?

4. Animated Graphic Loops
Animated graphic loops are short animations that loop seamlessly, usually without any sound. They use illustrated, vector, text, or photo elements.
The appeal of an animated graphic loop is in its visual repetition — it's eye-catching and makes a statement. Whether the entire loop plays in one or 10 seconds, it helps draw the viewer in, encouraging them to dwell on the image's various details.
An animated preloader is an example of a graphic loop that is used in user interfaces like apps and websites. As simple as they are, animated preloaders prevent app or website users from getting too bored or antsy while waiting for the next page to load.
But bigger, more complex graphics like posters and signs can also be transformed into animated graphic loops. These can be displayed on LED screens for events or on storefronts. In the digital sphere, graphic loops can take the place of static images for ads, social media posts, or website hero images.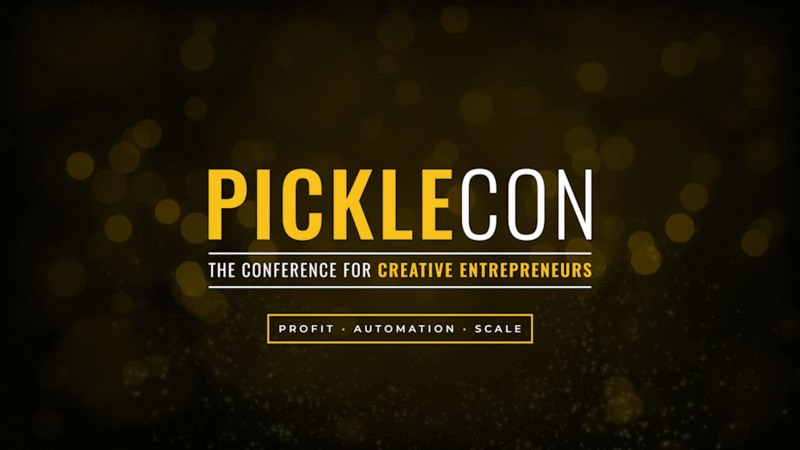 5. Animated Explainer Videos
It can be challenging to communicate a heavy stream of information in a few words or with a single image. When even complex infographics struggle to do the job, and when your brochure starts to look a little overwhelming, it may be time to create an animated explainer video.
A 2D animated explainer tells a comprehensive story of your brand and can be deployed as a video ad or featured on your landing page. It's a fun and compelling way to present your whole brand story to curious newcomers — an opportunity to explain in easy-to-understand visuals what you do and how your business can help prospective viewers.
Animated explainers are among the most complex and multilayered motion graphics Design Pickle can help you create. They incorporate music and sound effects as well as unique animation styles and custom visuals to communicate your ideas in the most direct but memorable way possible.
Pro tip: If you're able to provide voiceover recordings, our Motion Graphics artists can incorporate them into your project — audio narration can make your explainer exceptionally effective!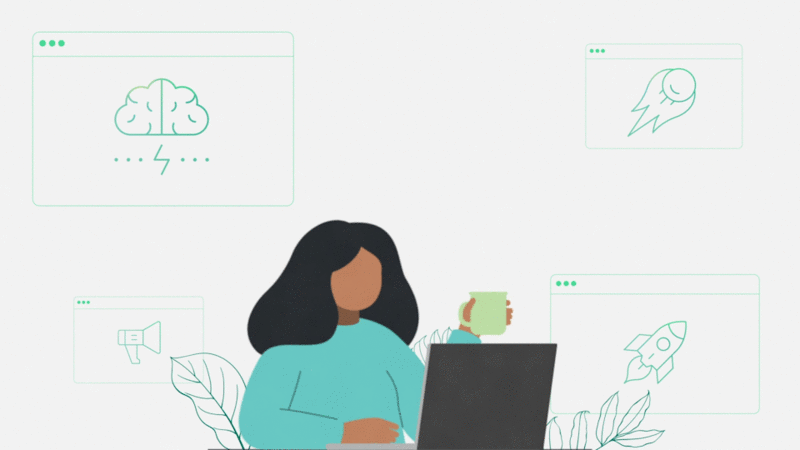 6. Product Animations
Product animations are a type of explainer animation that highlight features of a product or service through both typographic and illustrative elements. The reason they are separated from explainer videos or UI/UX explainers is because of their underlying purpose: A product animation uses motion graphics to quickly and simply illustrate how a product works.
Short and sweet while offering a sweeping summary of your product, product animations are a great way to communicate instructions for your product, how it solves a problem, or an individual product's value propositions.
Using a combination of words and graphics, product animations deliver a bite-sized overview that's perfect for potential customers.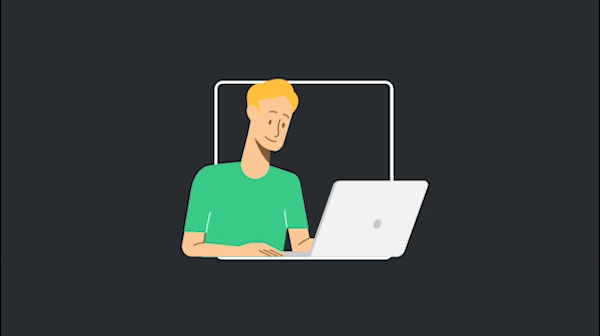 7. UI/UX Animations
UI/UX animations are a type of explainer video. However, they are unique in that they take on nearly the exact format of the user interface being explained. This means there are very few extra elements aside from what the user can expect from the actual app or website.
Using motion graphics techniques, a UI/UX animation explains a software's features more clearly than in a simple screen recording. Existing UI elements can be magnified, processes can be slowed down, and there can be smoother transitions between steps.
Written instructions or recorded walkthroughs are fine, but if you really want to stand out from the crowd and wow your audience, give them a visual tour that communicates exactly how they can get results with your software.
Why just tell when you can show and tell? You can walk your audience through your software experience with an animated user interface presentation.
Design Pickle's Motion Graphics artists can turn detailed screenshots of your app's or website's user interface into an animated step-by-step guide — they can even incorporate any existing voiceover recordings or audio that you have for an optimum experience.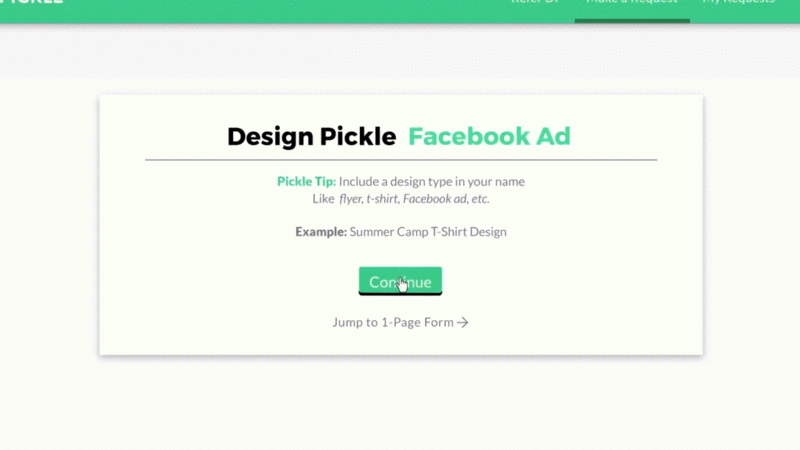 8. Animated Ads
Animated ads are short videos that focus on specific key points of your business. They supplement full animated explainers, which aim to tell comprehensive brand stories and are capped at 90 seconds. Unlike full explainers, these ads hone in on specific features, timely promos, or other special events.
Animated ads can be used on different social media platforms, like Facebook, Instagram, LinkedIn, and YouTube. Design Pickle's Motion Graphic artists create and export videos following the requirements of your intended online platform.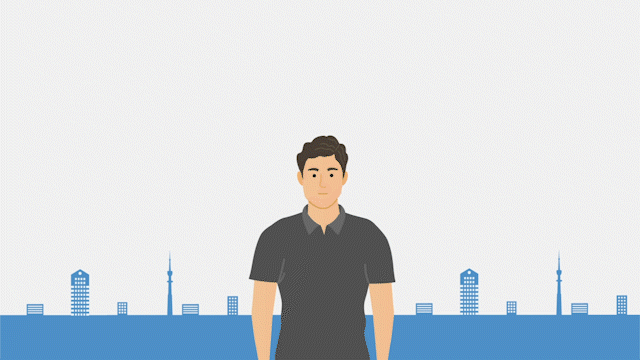 9. Transparent Animated Assets
Very similar to advanced animated titles, transparent animated assets function a bit like still PNG images: They're rendered with transparency enabled so that you or your video editor can easily put them on top of existing footage. Layering elements, often referred to as compositing in video work, allows motion graphics artists to create custom elements you can overlay on any video or image you already have.
They're perfect for video intros, outros, and transitions. You can also use them in your "like and subscribe" call-outs or to add "floating" objects to help clarify what you're talking about in video presentations. Basically, if you want to add something that isn't an advanced animated title to your videos or images, this is the request you need to spice up your content!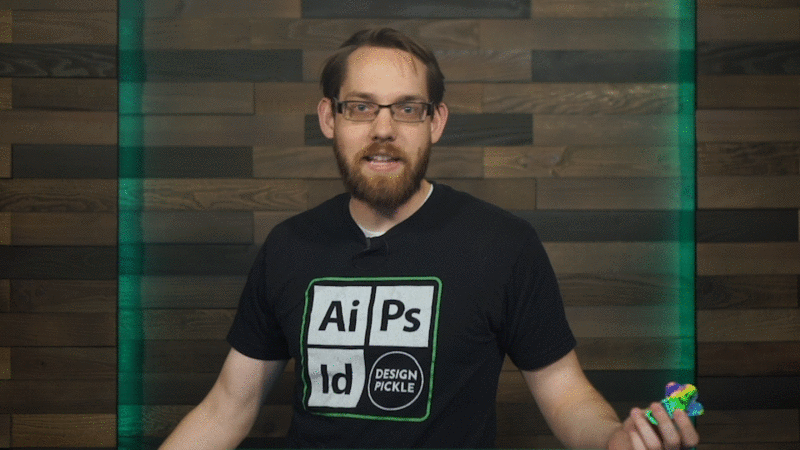 10. Template Editing
With template editing, existing motions graphic templates can be customized to suit your needs. It can be any template you own, or one you find through Design Pickle's Premium Stock libraries. In any case, you don't have to worry if your animated template is off-brand — we can do the tweaks to make it on-brand for your business.
Personalizing templates like these can still be a complicated business, which is why our Motion Graphic artists can take care of them for you.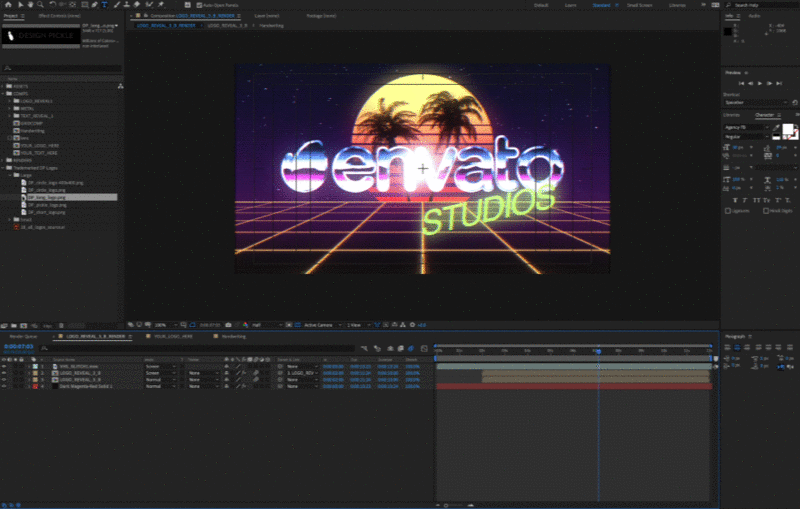 How Design Pickle Motion Graphics Works
As the creative engine behind your business, Design Pickle has added Motion Graphics to its roster of Pro plans. You can now add unlimited animated visual content to your marketing strategy using the Design Pickle's platform features, now with professional Motion Graphics artists!
In just days, you can enhance your brand with animated assets. The average turnaround times for our Motion Graphics service are: 1-2 days (animated typography, animated graphic loops, transparent animated assets, template editing, and animated logos), 2-4 days (advanced animated titles), and 3-5 days (product animations, UI/UX animations, and animated explainer videos).
Why Choose Design Pickle's Motion Graphics Solution?
It's an all-in-one solution. No third-party software is used to make motion magic. You can submit and review your requests all from one place.
It's unique. Our expert Motion Graphic artists create custom, animated assets just for you, following your request details and Brand Profiles.
It's convenient. The Design Pickle Platform features a robust in-app feedback tool so that you can pinpoint revisions in a fast, accurate way.
It's organized. Access all your project files — even old ones — in one centralized place.
What You Get With Design Pickle Motion Graphics
With a Graphics Premium subscription, you can transform your marketing words and images into captivating, animated visuals. If a picture is worth a thousand words, an animated visual is priceless! When you sign up for Design Pickle Graphics Premium, you get:
Custom motion graphics
Unlimited requests
Unlimited revisions
Fast turnarounds
Slack communication
24/5 live support
On-brand assets
Zapier integrations
Centralized file storage
Unlimited Brand Profiles
Multiple user access
Stock library access
Easy in-app feedback
No contracts
Satisfaction guarantee
Ready to put your brand in motion with animated visual content? Elevate your marketing and stand out from your competition with an unlimited, flat-rate plan. Learn how you can put your message in motion — backed by a 14-Day Satisfaction Guarantee for quarterly and annual plans — by requesting a demo.