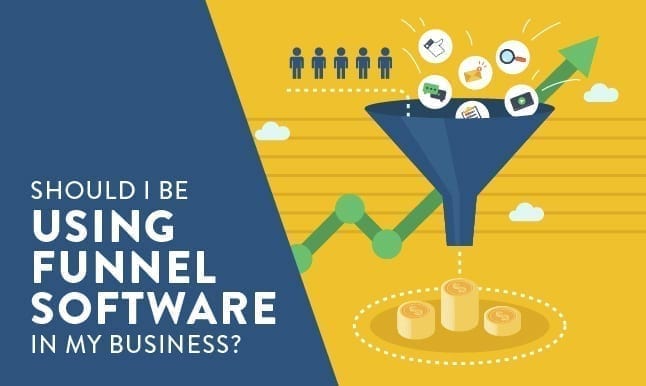 Short answer: yes.
Every month the marketing team at Design Pickle asks the online community a question regarding business, technology, health, or marketing using the one-click survey tool YesInsights.
This month we asked the community of business owners, marketers and entrepreneurs, "Which marketing funnel software are you currently using in your marketing?"


The most commonly reported software was ClickFunnels, coming in with a 22% vote from those surveyed.
Surprisingly, 18% of those surveyed reported that they don't currently use any funnel software in their business and 14% report to not even knowing what funnel software is (that's 32% of total votes for those following along at home).
Comments ranged from "What's a funnel software?" to "clueless" and (my personal favorite) "Which one do you use?"
Funnel software, or an automated marketing funnel, is vital for any business looking to make sales. A marketing funnel is exactly what it sounds like: a system that "funnels" people through your sales process until they ultimately convert, typically into a paying customer.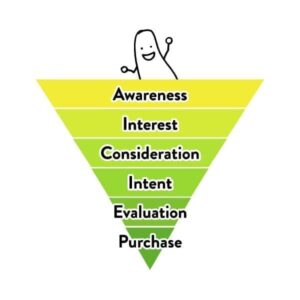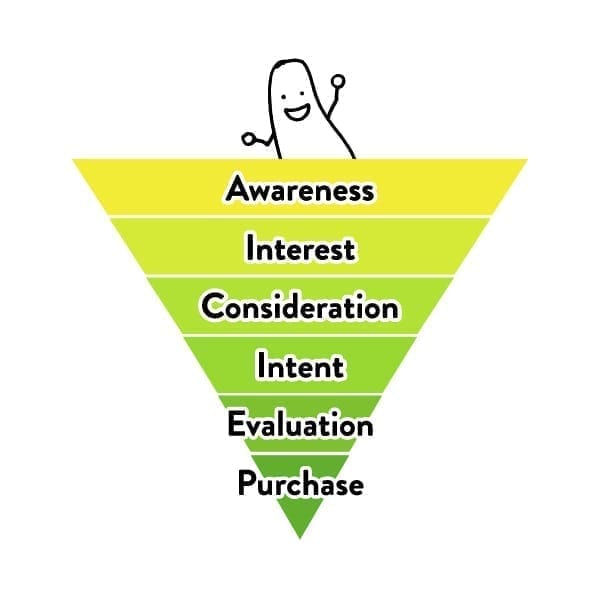 You may be using a similar sales process in your business already, but the fruits of your labor are nowhere near where they could be from automating the process with funnel software. Getting a complete stranger to trust your company, product, or service enough to make a purchase requires bandwidth and dedicated resources that most businesses typically don't have to spare.
To illustrate this point, let's say you're trying to sell subscriptions for an educational video series. The first thing you'll need to gain awareness of the course is simply an online ad or social media post highlighting the benefits of this course.
People who click on the ad or link will be directed to a landing page on your website with detailed information to gain interest in the course. This page may have testimonials from course graduates, an overview of the course topics, and a call-to-action (CTA) to sign up for a free trial series.
The free trial series pushes the new leads through the consideration stage by letting them experience the service and decide for themselves if the full course is worth the cost.
Once the free trial series is over, the lead is directed to sales page offering a small discount on the first month of the full course. Landing on this page means the lead has gone through the entire trial series, so those that make it to this page probably have a high intent to purchase. This is also the final stage of evaluation (price, benefits of the full course, etc.) before they reach the goal, or purchase the full course.
As you can see, multiple touchpoints are needed to direct just one person through just one marketing funnel in your business. But… what if your business offers multiple courses? Do you have a landing page for each offer? How do you know which ads are performing the best? Are you testing multiple sales pages? How are you managing course affiliates? How are you managing the email list?!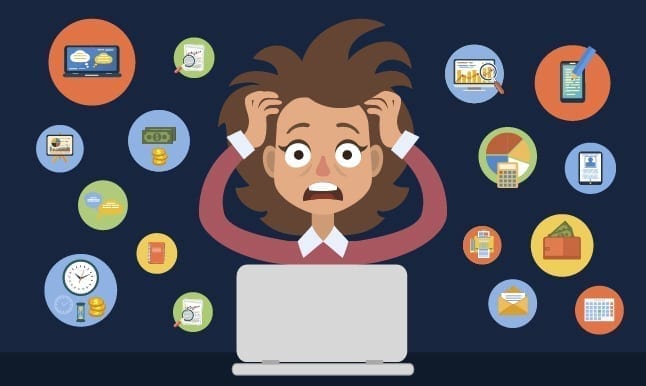 Automate your marketing funnels to scale your business and save your sanity.
Funnel software (such as ClickFunnels, Leadpages, Unbounce, Hubspot, Autopilot, and ActiveCamapign) can automate every step of almost every funnel in your business. Funnel software can help you:
Create opt-in forms

to capture email addresses for your email marketing list and provide access to your privacy policy

Customize email marketing campaigns

for leads and customers at every stage of the buyer's journey

Set up sales funnels

to convert warm leads into paying customers or upsell current customers

Segment your audience

by vertical, stage in the customer journey, or demographic using an internal tagging system

Launch an affiliate program with a marketing funnel created specifically to help affiliates earn commission for new business referrals
Create a new product to sell to people who already became customers since selling to repeat customers is more profitable
…and much more.
The question for businesses of any size is not "Should I be using funnel software?" but rather, "Which funnel software should I be using?".
Funnel software comes in all shapes, sizes, and functions, so do your research (and redeem that free trial) before committing to one. Here are just a few common marketing automation solutions:
Clickfunnels is the #1 solution for marketers who prefer a "drag-and-drop" approach (sans coding) to funnel-building. We actually recommend ClickFunnels to Design Pickle clients so often that we wrote an ultimate guide for using Design Pickle with ClickFunnels.
Price: $97/mo. 
Leadpages offers easy-to-read analytics to help you understand what's happening at each stage of each marketing funnel so you can make specific, measurable changes in your marketing campaigns.
Price: $199/mo. for the Advanced plan
Unbounce has over 125+ landing page templates specific to achieving goals in your marketing. The Enterprise service also includes a personal Customer Success Manager, a fancy title for a dedicated human contact that offers account advice, one-on-one feature training, and technical support.
Price: $499/mo. for the Enterprise plan
Hubspot is a great option for businesses looking for a holistic automation solution. The cost of the Enterprise service is substantially higher than competitors, but the price tag comes with game-changing features like custom event triggers, lead scoring, overall company reporting, blog and content creation tools, social media post scheduling, and custom revenue reporting.
Price: $2,400/mo. for the Enterprise plan
Autopilot is an excellent solution for businesses looking to start automating on a budget. For about the price of an office coffee run (~$40) each month, Autopilot can organize contacts into smart lists, create and manage automated email campaigns, set up A/B testing, review marketing analytics and more.
Price: $40/mo. for the Business plan
ActiveCampign is a user-friendly automation software with features that marketers of any skill level will be able to navigate right out of the gate. There is (currently) no way to build landing pages with this software, but ActiveCampign easily integrates with other page-building apps.
Price: $229/mo. for the Enterprise plan
The choice of which funnel software to use in your business is an important decision, but the choice to simply have funnel software in place is even more important for the growth and longevity of your business. Relieve your marketing frustration with funnel software automation. Automate today!
P.S., If you're just starting to market your business online and are new to the world of digital marketing, check out our helpful Digital Marketing for Beginners guide on our blog now.