Knowing the exact steps and strategies needed to implement a successful referral program for your business can be daunting and overwhelming.
Design Pickle has recently invested in establishing a successful program and is experiencing rapid growth. If creating a referral program is something you have been considering let me tell you what I have learned and why you should stop thinking about it and do it NOW!
Why Should You Have A Referral Program?
Incentivizing people that already love your service or product to spread the word about you is an easy way to increase awareness and sales for your business.
Your current clients know your product first hand, know who your ideal clients are, and would benefit most from what you offer.
These clients can act as evangelists for your business. They will become extremely invested in the success of your business if you offer them something valuable in return for their referrals.
A few more fun facts about creating a referral program:
Referral leads convert 30% more than leads from other marketing channels

Referred leads have a higher lifetime value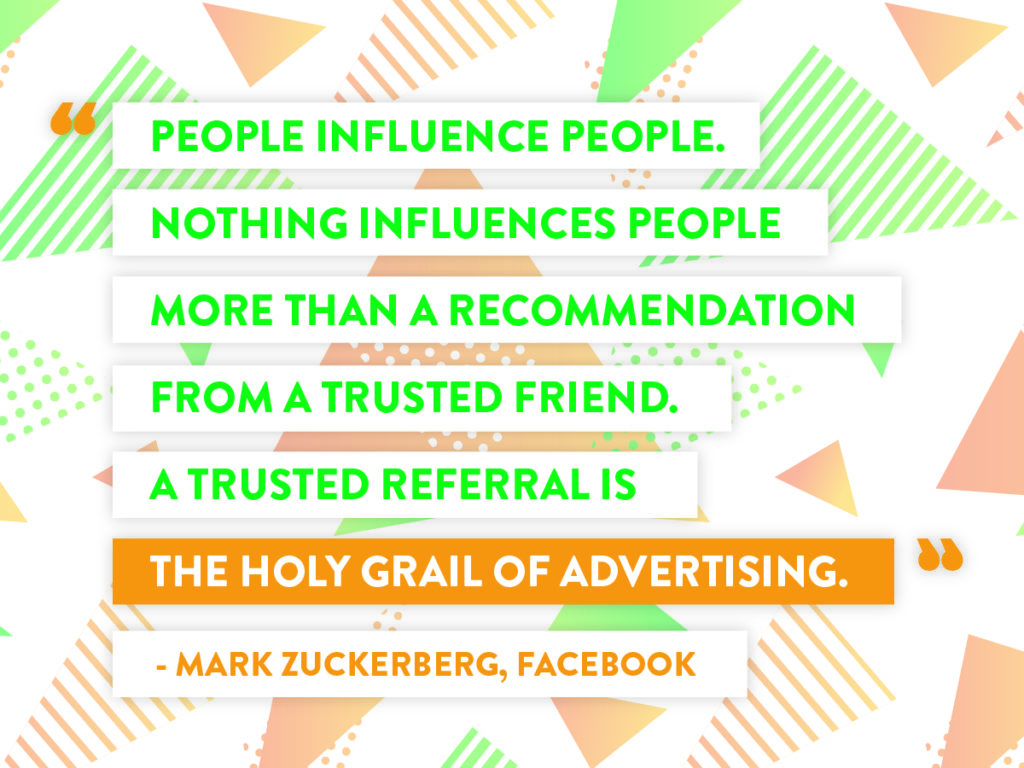 What Makes A Referral Program Successful?
I didn't have direct experience running a referral program when I came on to develop our program. And you don't need it either.
However, I did have experience creating and fostering relationships with ideal Design Pickle clients and industry leaders – which turns out to be the most important skill when working with partners.
I consider referral programs to be the prime example of relationship marketing and when given the proper attention, they also follow the 4 stages of human relationship development. These relationships take time, energy, and attention to cultivate.
"Relationship marketing is a strategy designed to foster customer loyalty, interaction and long-term engagement. It is designed to develop strong connections with customers by providing them with information directly suited to their needs and interests and by promoting open communication." – Forbes
The foundation of a successful referral program is creating mutually beneficial relationships that are based on trust. These are the steps I took to establish trust and provide value to the Design Pickle community:
I sent emails to existing clients to introduce myself and increase awareness and engagement with the referral program

I updated the new client email sequence to include information about the program so that future Design Pickle clients would know about the program

I reached out individually when I saw someone's first referral or a bump in referrals come in to congratulate them and ask if they needed anything from me

I created a guidebook with ideas and inspiration about how to use our referral platform and ways to promote Design Pickle within their own communities

I connected on social media with the partners I communicated with frequently – this allows both parties to create a more meaningful and personal relationship
The approach of creating mutually beneficial relationships built on trust and the implementation of the above tactics were my first steps in establishing our referral program.
Step 2 consisted of building deeper connections, creating strategic partnerships and experimenting with new ideas for referral campaigns. Here are some of the things we are doing that are producing our most referrals ever:
Sponsor and attend events being hosted by users with a large following

Create strategic partnerships with users & industry leaders

Give ample notice about sales or specials coming up so partners can plan and prepare to promote

Engage in social media communities with demographics that are candidates to be Design Pickle clients (testimonials work great in these spaces)

Hosting our first ever

Referral Bonus Campaign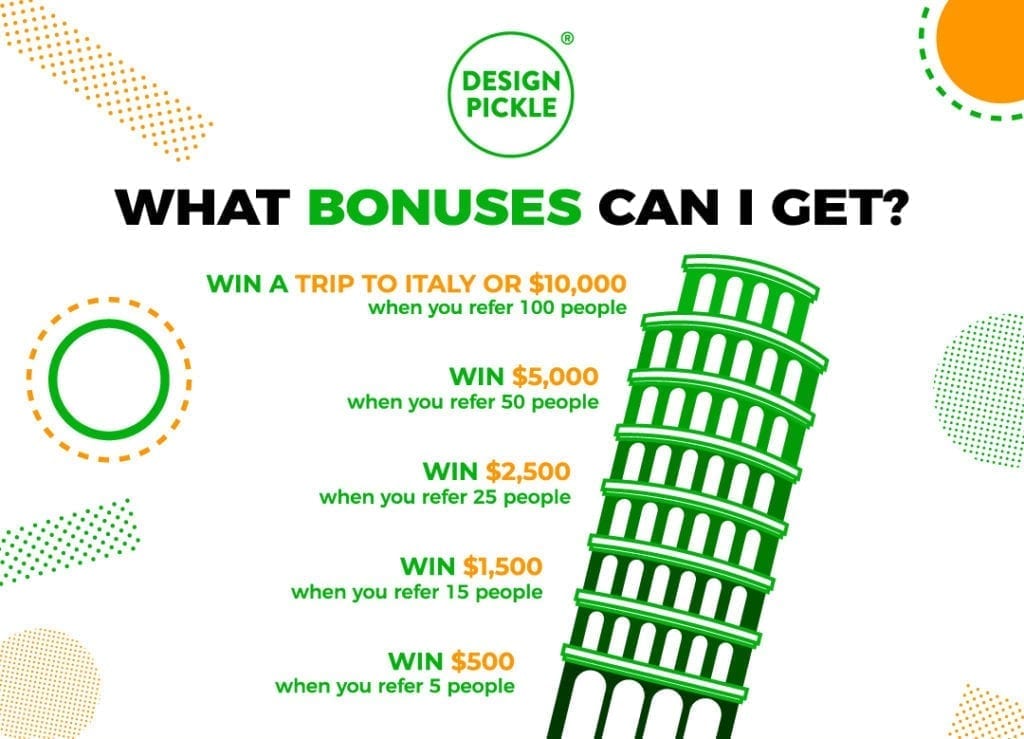 Our Referral Program is experiencing tremendous growth because we created trust, provided value, and made referring Design Pickle as easy as possible.
As you implement your own referral program it's important to remember:
Happy clients are your best advocates

Relationships evolve and require varying amounts of time, attention, and love

Thoughtfully

determine how you are incentivizing people

to refer your business – you want to provide great value, while still putting significant money back into your business

It's important to be available to your partners so they feel supported and know you care about them and their success

Make referring super easy – provide templates, graphics, and information about how to spread the word about your service or product

Provide a place where they can track activity in real-time on their referral numbers and payouts (we use Ambassador) 

Spread the word about your referral program! The more referral partners you have the more potential clients you will have coming your way.
A referral program is an effective way to raise awareness about your service or product and have brand advocates help you increase your sales. To learn more about the Design Pickle Referral Program you can go here or email me at [email protected].