Everyone loves a good promo, right? Potential customers are intrigued by a great deal, business owners have the opportunity to increase their ROI, and marketers have a chance to get creative.
At Design Pickle, it's this last one that really tickles our brine. We thrive on creativity. So much so that it's the backbone of what we do and why we do it.
With every promo that we do (and we do a lot of them, so keep an eye out! 👀 ), we get the chance to one-up our creativity. Come October 2020, fueled by pumpkin spice lattes, our creative juices were flowing.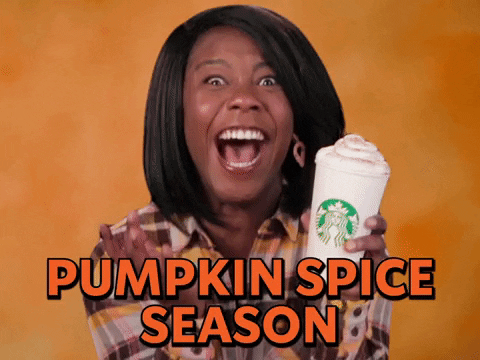 Enter Scaretober, our scary good deal that slashed prices for potential Pickles. The details were that those who signed up by Halloween got 20% off their first month of any Design Pickle plan — Graphic Design Essentials, Graphic Design Pro, and Custom Illustrations. While Scaretober has come and gone (read: this sale is over but look out for more!), the spooky, creative genius created for this campaign remains.
We knew our campaign had to live up to its name: It. Had. To. Be. Scary.

So, we recreated some of the most famous movie scenes from classic horror films with a Pickle-inspired spoof. The result? Well, you'll have to see for yourself below!
Day One: The Shining 🪓
The first day of Scaretober began with the film that forever gave new context to the name Johnny. But don't be frightened — how scary can a Pickle really be?!
Day Two: Candyman 🍭
Ah, the urban legend you probably heard of as a kid (perhaps as Bloody Mary). If you scare easily, looking into the bathroom mirror at night may still give you the heebie-jeebies!
Day Three: Psycho 🔪
Friendly disclaimer: This briny take on the famous shower scene isn't for the faint of heart. But don't worry, the only thing that went down the drain was a jar of pickle relish.
Day Four: Friday the 13th 🏒
If we didn't know better, this is just a serene day at the lake … until it's not.
Day 5: Paranormal Activity 😱
What does a Pickle do in the wee hours of the morning? Watch to find out.
Day 6: The Ring ⚫️
The final day of Scaretober was a thrilling (though less grisly) reminder that time was ticking on our promo for people to ring in better design.
And that's a wrap! 🎬
Spooked? We hope so. Inspired? We hope that too.
We're serious about design, but we're also serious about having some fun along the way (in case you can't tell).
A fun challenge: Think about how you can infuse some creativity into your next campaign. Is it through Oscar-worthy video content, better graphics, artful illustrations? What will entice your audience?
To level up the way you're creating content to fuel your campaigns, check out our plans and see why people love us.