Just as we've wrapped up our holiday campaigns and ushered in a new year, February comes around to engulf us in all that is red, pink, and heart-shaped. 
Like it or not, Valentine's Day is an important date for brands. And like a good brand, the holiday is continually evolving. Celebrating February 14th is now as inclusive as ever, with romantic, platonic, self, and even pet love being at the forefront of consumers' hearts.
Luckily for you, this means new opportunities to engage your customer base this holiday season. To get you in the mood, we've gathered ideas to help you supercharge your content marketing efforts.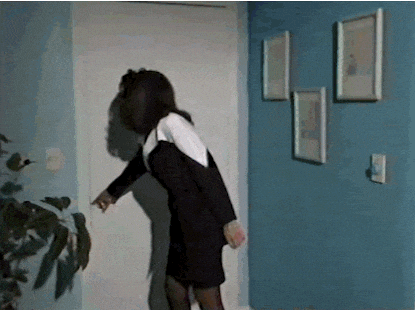 1. Ditch the romance
Valentine's Day may be rooted in romance, but that doesn't mean your marketing campaign has to be. A non-romantic approach to social media, promotions, and messaging may help you reach a larger audience and avoid alienation. If you need inspiration for content outside of Valentine's Day traditions, consider the following trends:
Galentine's Day: This pseudo-holiday started as fiction but has become a genuine celebration among women. Originating from a 2010 episode of Parks and Recreation, Galentine's Day was Leslie Knope's annual commemoration of female friendship. Since the episode has aired, the holiday, which falls on February 13th, has been at the center of brunches, festivals, and events catering to women and the platonic love that unites them. This Valentine's season, jump on the #GalentinesDay hashtag with social content celebrating one's fellow woman. 
Single's Awareness Day: Another unofficial holiday, Singles Awareness Day (which has the unfortunate acronym SAD), is an excellent opportunity to introduce humor into your Valentine's Day marketing campaign. Remind your audience that the absence of pink stuffed animals and cheap heart-shaped chocolates isn't a reason for them to lead a self-pity parade. Blog posts, witty social media messages, and fun merchandise are only a few of the ways you can encourage your audience to bask in self-love (and save their money) during this hallmark holiday. 
Pet Appreciation: It should be a marketing rule of thumb to lean on our fluffy companions when in a content rut. According to the National Retail Federation, people spent an estimated $886 million on Valentine's Day for their pets in 2019. As the definition of Valentine's Day has broadened, as shown in our trends mentioned above, so have our opportunities to offer different products and services. Are your consumers more likely to buy a heart-shaped chew toy than a flower bouquet? It's probably worth it to turn your attention to pet-centric Valentine's efforts. At the very least, gather (or have Design Pickle illustrate) a few portraits of your office's favorite pets.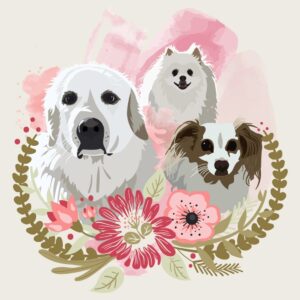 2. Get creative with your assets
Makeovers aren't limited to humans on Valentine's Day. Tweaking your logo, header images, email templates, and social media posts are a simple way to engage your audience. Incorporating in-season pops of color, illustration and/or photography shows your company's playful side and reminds people that there are real people behind your brand. 
For inspiration, take a look at Google's Valentine's Day doodles through the years, or create your version of Design Pickle's Valentine's Day GIF.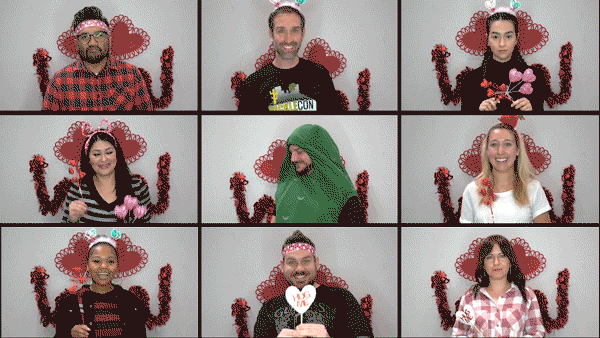 3. Show love to user-generated content
Prove that you know your audience by drawing strong customer engagement this holiday season. After all, a successful Valentine's Day campaign relies on the connection between brand and consumer.  
To build your Valentine's Day buzz, take a look at the brand marketing channels that elicit the most consumer interaction for your brand. On social media, there exist significant opportunities for visitors to get in on the fun through user-generated content.
For example, photo contests are popular among companies that offer picture-friendly products. In 2019, Baskin Robbins created in-store #BRShareAKiss photo stations for their customers to show off how they were celebrating on social media.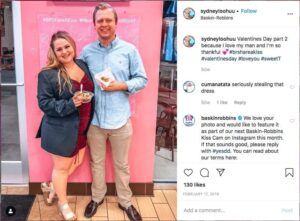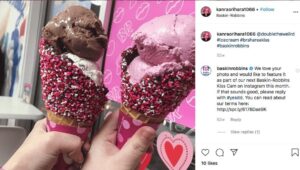 This strategy allowed Baskin Robbins to leverage customer photos for social content ahead of the big day. 
But if your company's services aren't easily photographable, don't fret. Get creative with hashtags and ask your followers to share experiences related to the holiday. The funny (or cringy) date stories they share may not increase visibility to your product, but it's an opportunity to build relationships with your customer base. 
4) Support a Charity
With all the love in the air, Valentine's Day is the perfect time to support a cause near to your company's heart. 
Engage your followers by pledging part of your Valentine's Day profits to a charity that aligns with your values, or launch a campaign that encourages your customer base to donate directly. 
Want to take a more hands-on approach? Select a local charity and organize a company or office-wide volunteer day this month. Getting active in your local area will strengthen bonds between your company and community and provide great content to be shared on social.
Conclusion
Whether you love or loathe Valentine's Day, it is undeniable that the holiday presents an opportunity to reach your customers in fun, new ways. To make the most of your marketing efforts, take a look at your audience and how they celebrate the season. Your campaigns should be tweaked to best match their needs and encourage engagement with your brand. 
To get the ball rolling (and hearts pumping), visit Design Pickle for help bringing your Valentine's Day campaign to life.