Marketing is an endless learning process. You've achieved some awesome things and likely made your share of mistakes while creating multimedia content across marketing channels. You now have a lot of industry knowledge that will surely inspire and educate other people in turn.
They say experience is the best teacher, and your experience is surely valuable to others. So pay it forward with your preferred style of content creation! Your readers, watchers, and listeners will appreciate it. By inspiring and educating others, you expand your community, strengthen your authority, and increase your chances of converting more leads.
Let's explore six types of content you can start making to diversify your marketing channels and help you expand the audiences you reach. The best part? All of these can be done from wherever you are — at home, in your office, with colleagues, or flying solo.
This list is inspired by a YouTube video we created in 2020 to talk about how businesses can create content despite stay-at-home orders. Whether you're still creating from home or running your campaigns from an office, the more diversity you have in your channel marketing, the better.
Read on to discover how you can create content to reach new prospects (and while you're at it, give us a like and subscribe on YouTube to enjoy more practical creative wisdom!).
How to Diversify Your Marketing Channel Mix 
1. Invite People to a Webinar
A webinar is an exclusive online event that can be made up of video presentations, lectures, or workshops. Just like a real-life event, you can customize the level of interactivity, or audience participation, of your webinar.
There are many online webinar platforms, such as the universally popular Zoom and Google Hangouts. There are free and paid options, but keep in mind that you may have to set aside a bigger budget for bigger audiences. Premium platforms usually offer better tech support in case of any glitches.
In this increasingly digital professional world, many people appreciate the convenience of a webinar. For example, you can host a webinar as part of a major marketing campaign to help generate interest and buzz. Think about what topics will resonate with your target audience and what you're an expert in — is it social media tips or practical creative tutorials? Target industry newbies who want to build their network or learn relevant skills as well as your buyer personas.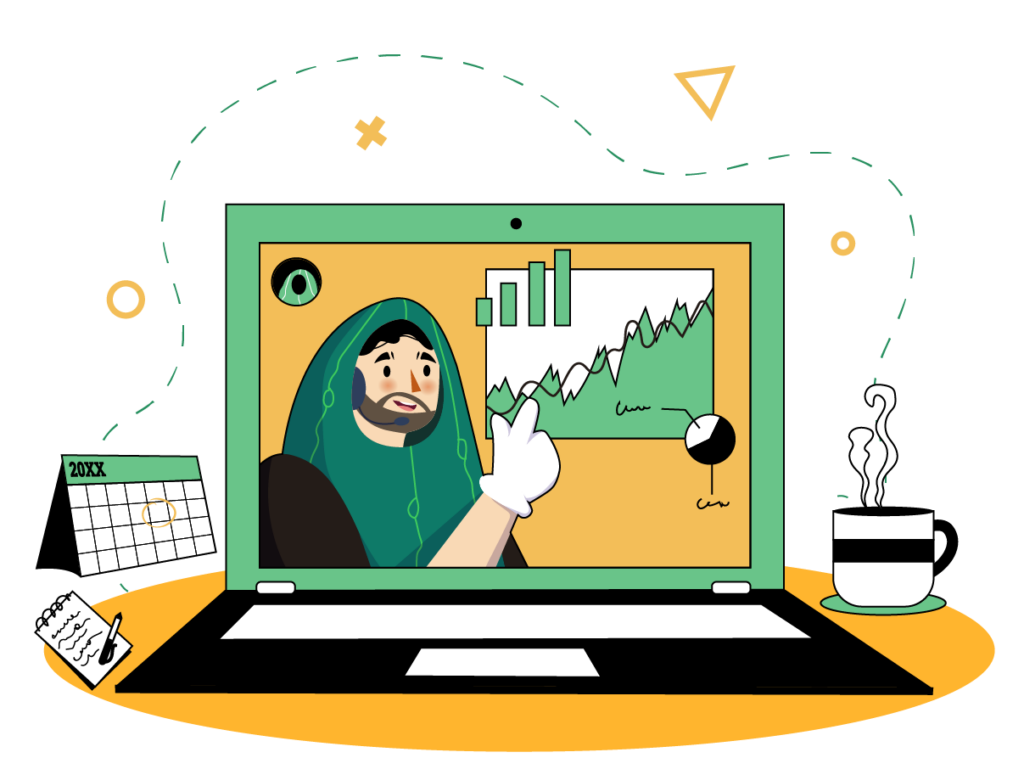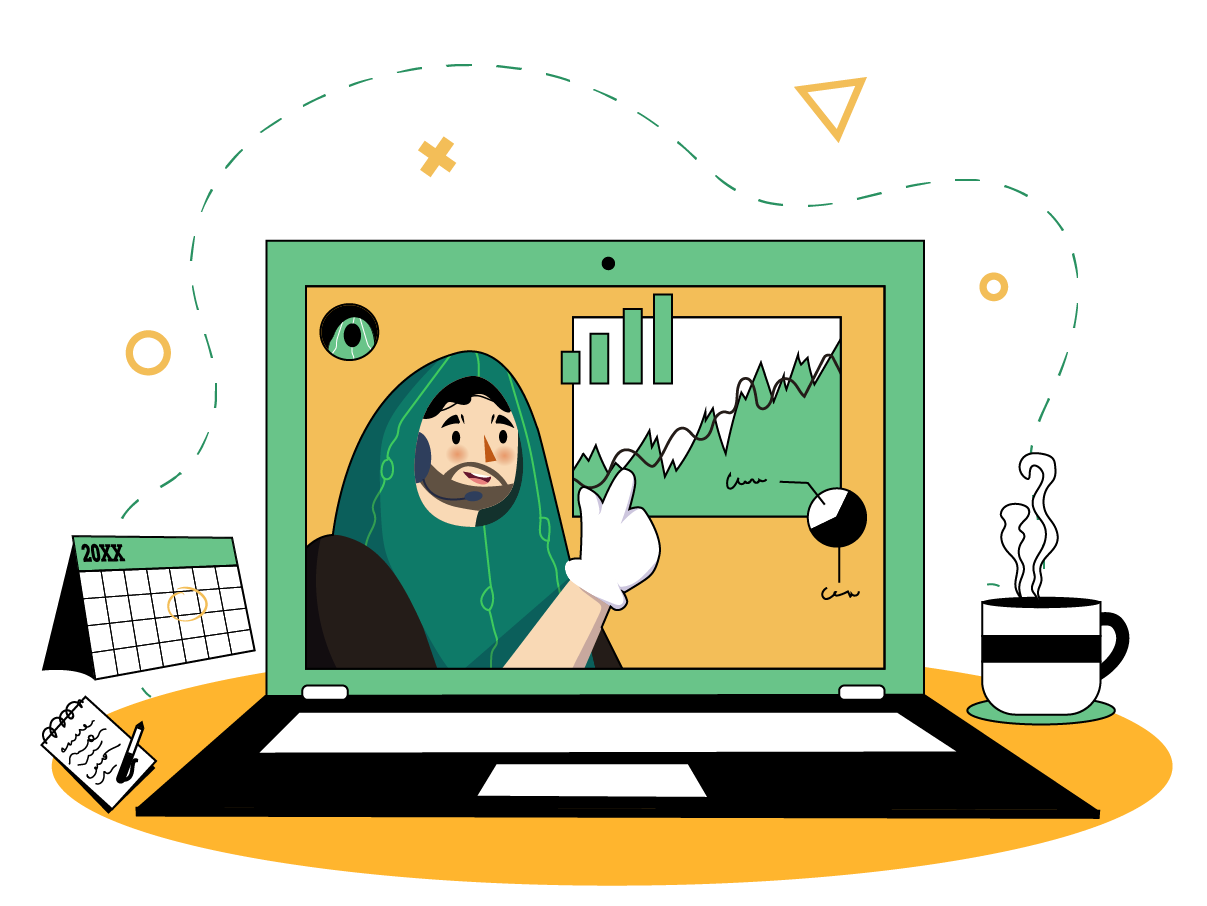 2. Organize a Virtual Summit
A virtual summit is similar to a webinar, but in a summit, you collaborate with other contributors who are active in your industry. You can pull together your own network of like-minded colleagues. The goal is to create a stellar cast of keynote speakers to attract attendees.
Social Media Week in May 2021 is an example of a virtual summit with an outstanding set of speakers such as VaynerX's Gary Vaynerchuk, Twitter's Donna Lammar, Instagram's Perry Bashkoff, and more. In October 2021, the Reuters Momentum virtual forum boasts a "C-level only line-up of technology innovators" who will talk about tech and business strategy.
Because a virtual summit is fully digital, the content you create can be recorded and accessible after the event ends. You can market all-access passes so that attendees can learn and relearn from your event long after it's over. A good virtual summit can generate new leads for your business while nurturing your B2B network.
Because a webinar is basically a leveled-up video conference, it's relatively affordable to host one. With the right organization and marketing, you can command good rates while providing your attendees with the best value for their money.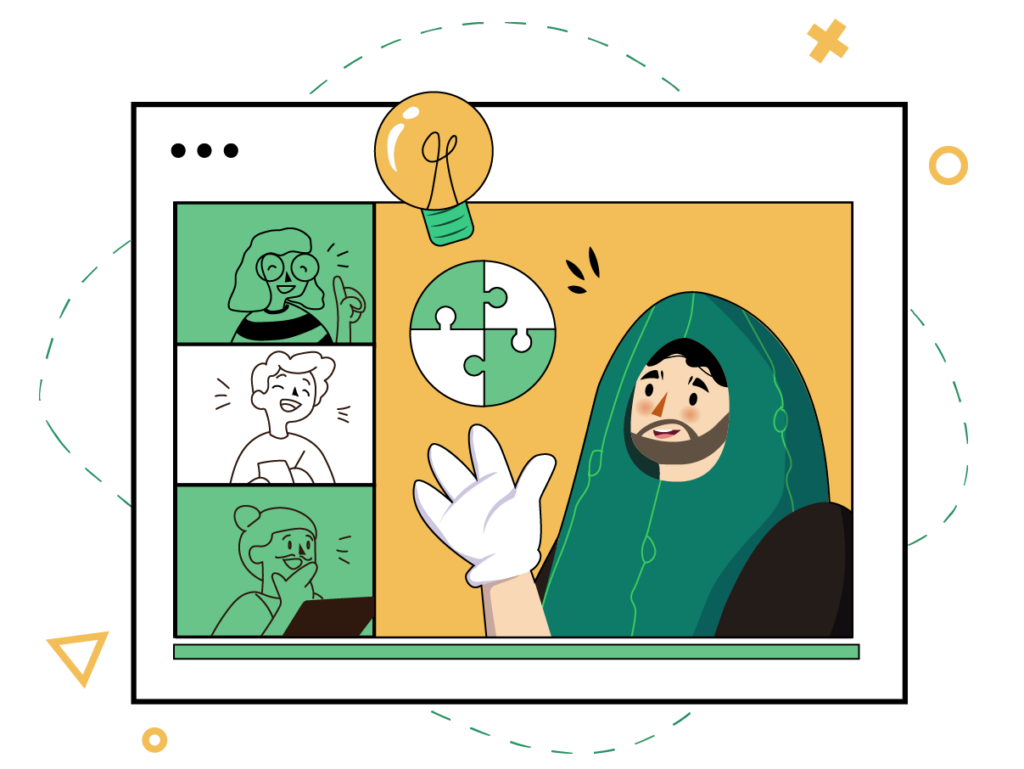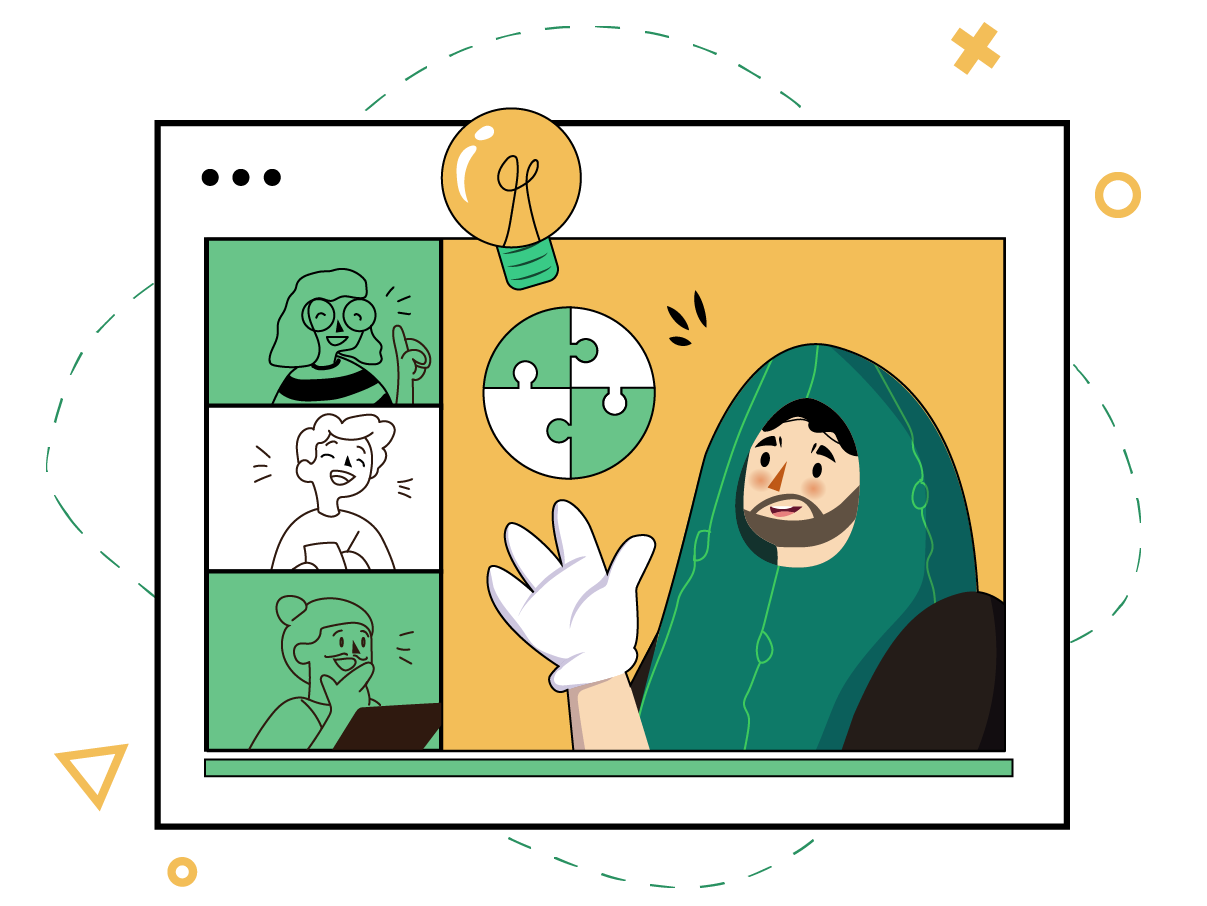 3. Teach an Online Course
If live events aren't your thing, you can go the prerecorded route and teach an online course instead. Create a lesson plan, craft your videos, and post your classes to an online learning platform like Udemy or Skillshare.
Whether your expertise lies in general marketing or in a specific part of your industry, there's someone out there whose career you can influence with your knowledge.
Online classes are perfect for those who want to take a little time out of their schedules for the discipline (and excitement) of educating themselves.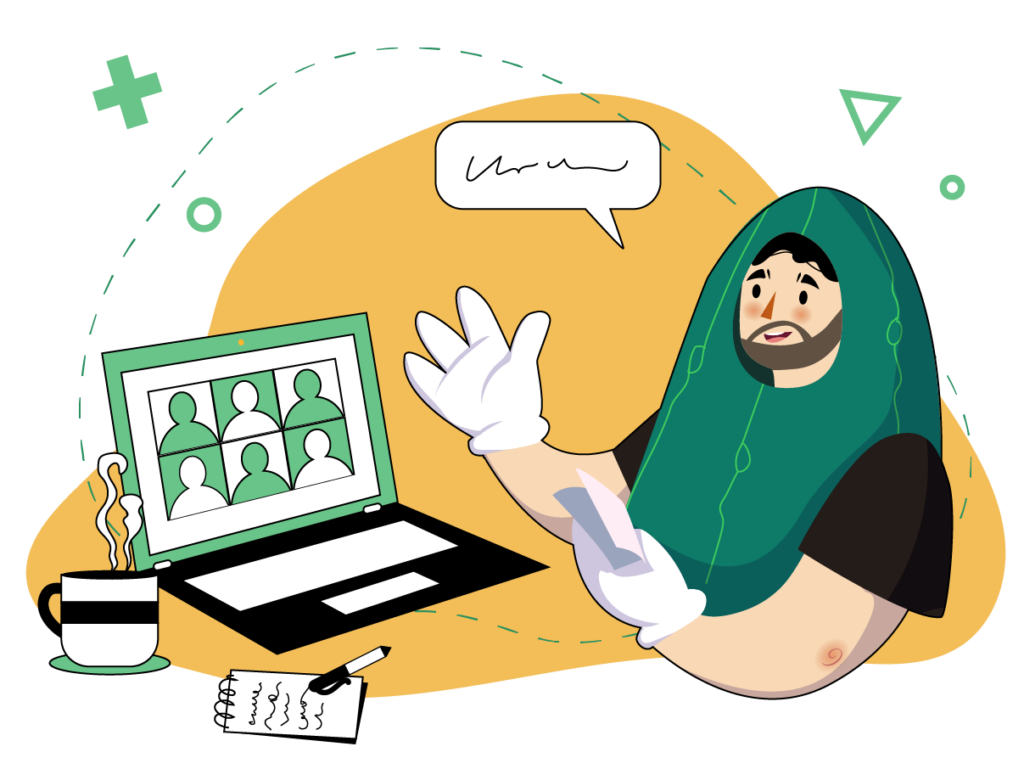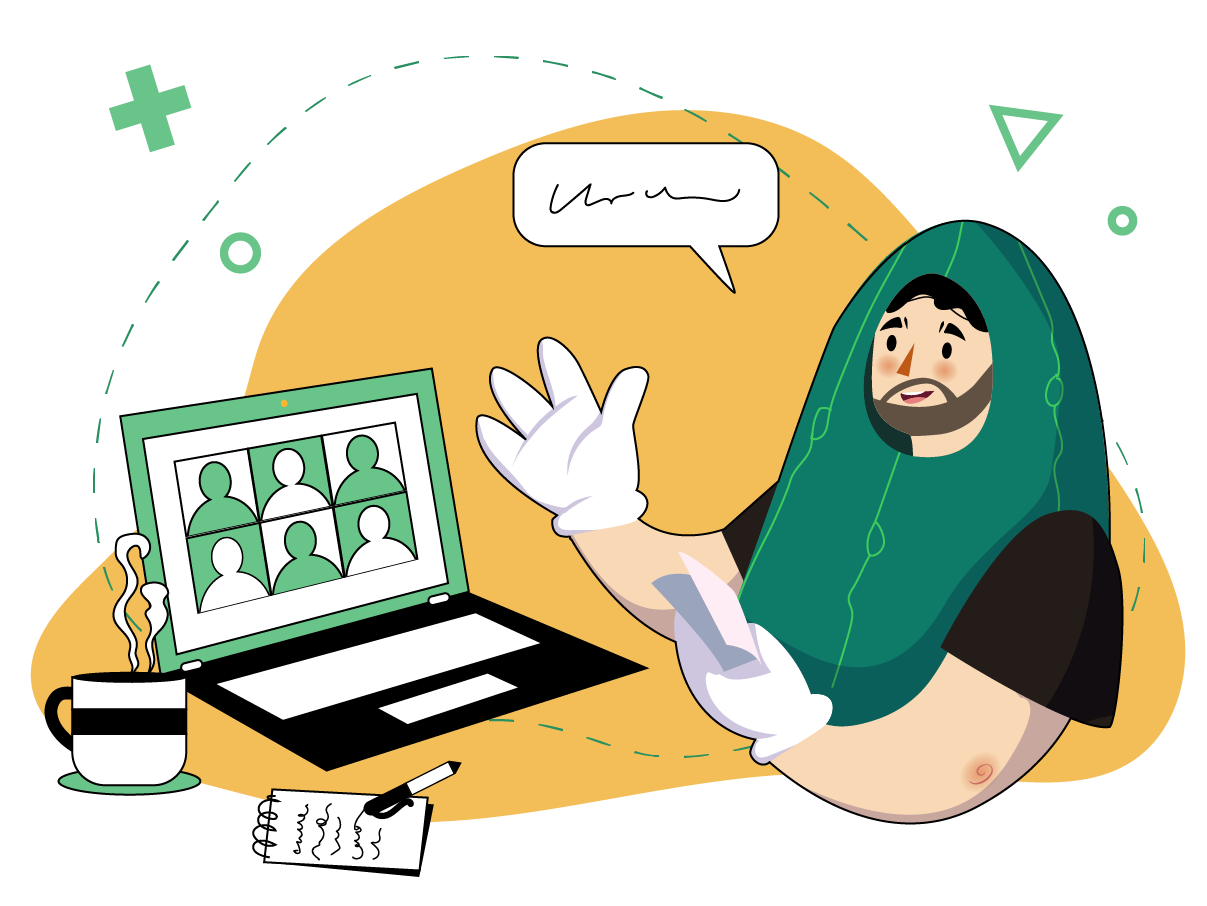 4. Create a Livestream Show
Livestreaming is a dynamic, cost-effective way to publish content and market your business or product. These days, live broadcasts are more common for churches and gyms, but the activity is open to any industry under the sun. Need inspiration for your church or fitness studio? Find some church design ideas or graphic design for gym content marketing.
All you need is an internet connection and any device with audio-video capabilities. So yes, you can start livestreaming even if all you have is a smartphone!
Livestreams can be public or exclusive. They can be meticulously planned and scripted, or they can be simple snapshots of your life on a regular basis. You can broadcast your behind-the-scenes brainstorming, your creative journaling sessions, or your office team-building activities.
Real-time broadcasts can be nerve-wracking, so it's not for everyone. But remember that audiences appreciate authenticity, and if your content is of value, they will definitely laugh through the bloopers and stay for the knowledge.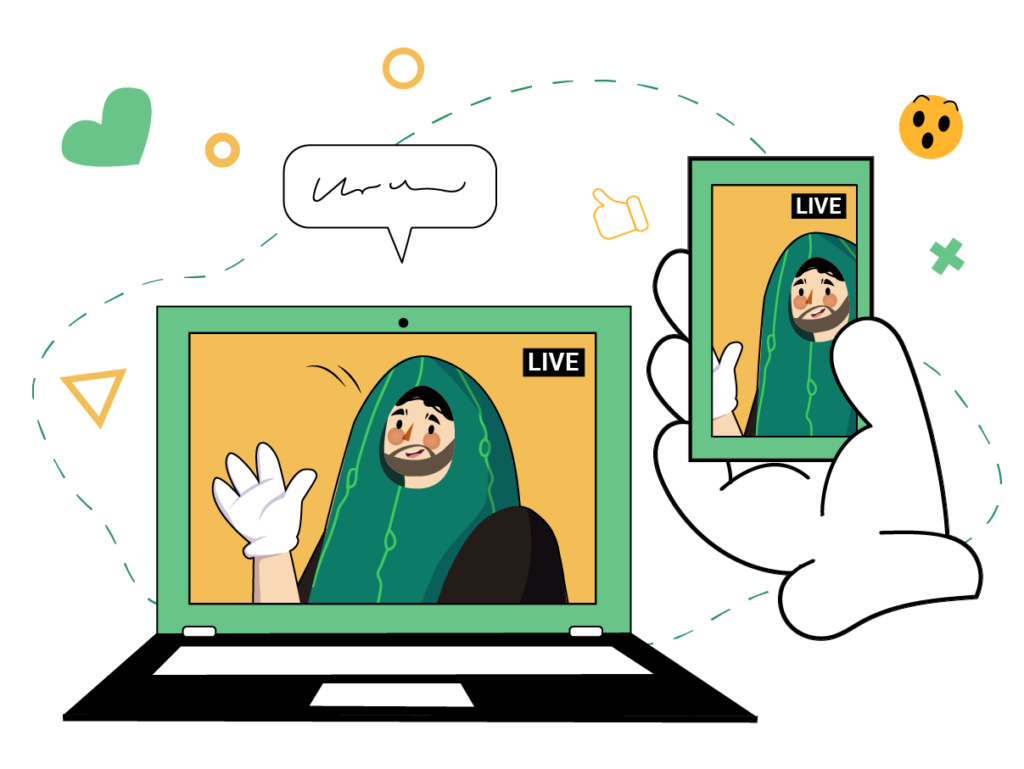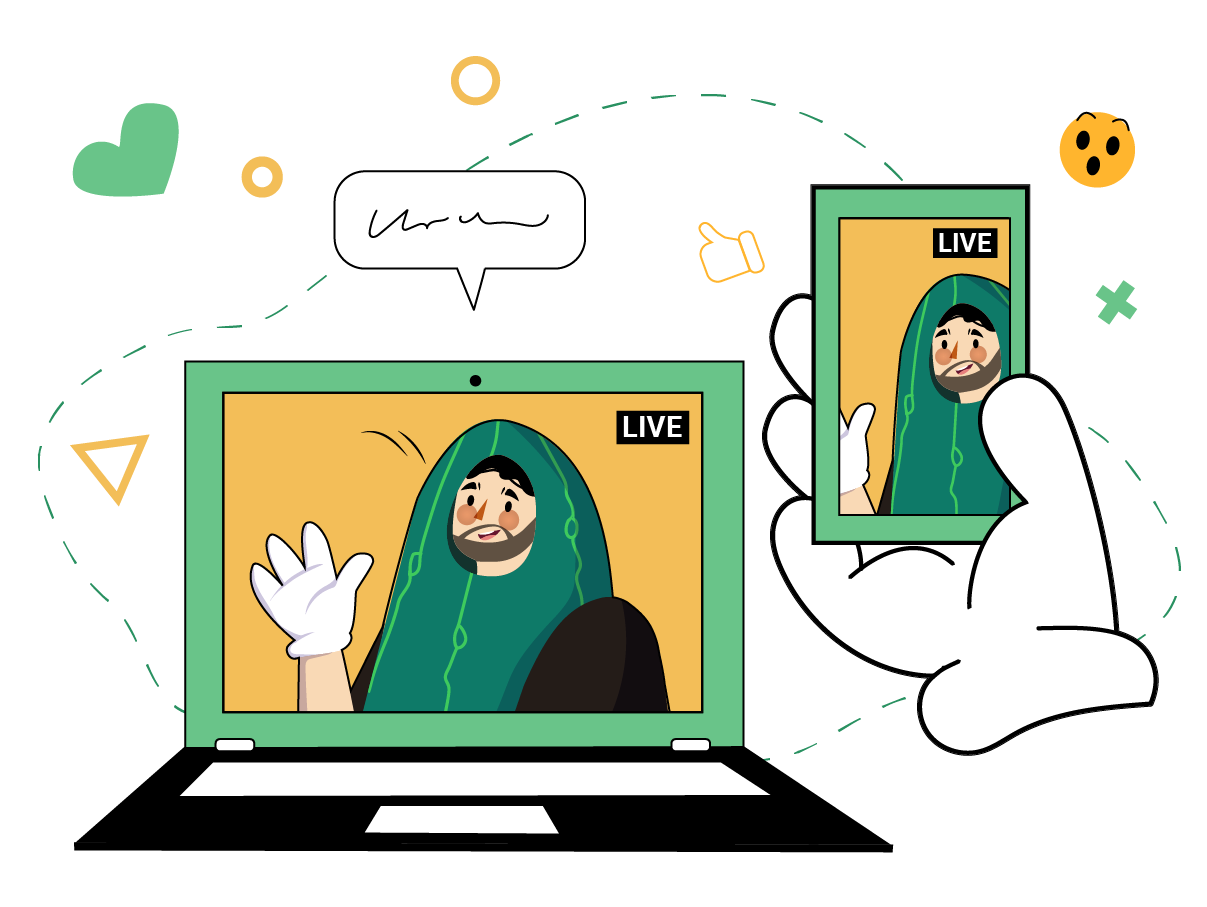 5. Start a YouTube Channel
Not only is YouTube free to use, it's also a pillar of SEO power as a subsidiary of Google. Marketed correctly, a YouTube channel can give your business a tidal wave of clicks, conversions, and all-around SEO visibility.
YouTube is highly accessible to both content consumers and content creators. It's a universal hub of entertainment, education, news, and more — so if you've got valuable information to share, YouTube is definitely one of the best places to start.
You can start a YouTube channel with any type of production setup, ranging from what you already have (a smartphone and a computer) to more expensive options with professional cameras, microphones, lighting, and an editing rig.
Branding is extra important when your marketing team plans to start a YouTube channel for your business, not as a personal entity. Be prepared with branded assets that will give your videos a unified, professional look. SEO keyword research can help you come up with titles and hashtags, while your company's brand guide should be key to creating click-worthy thumbnails.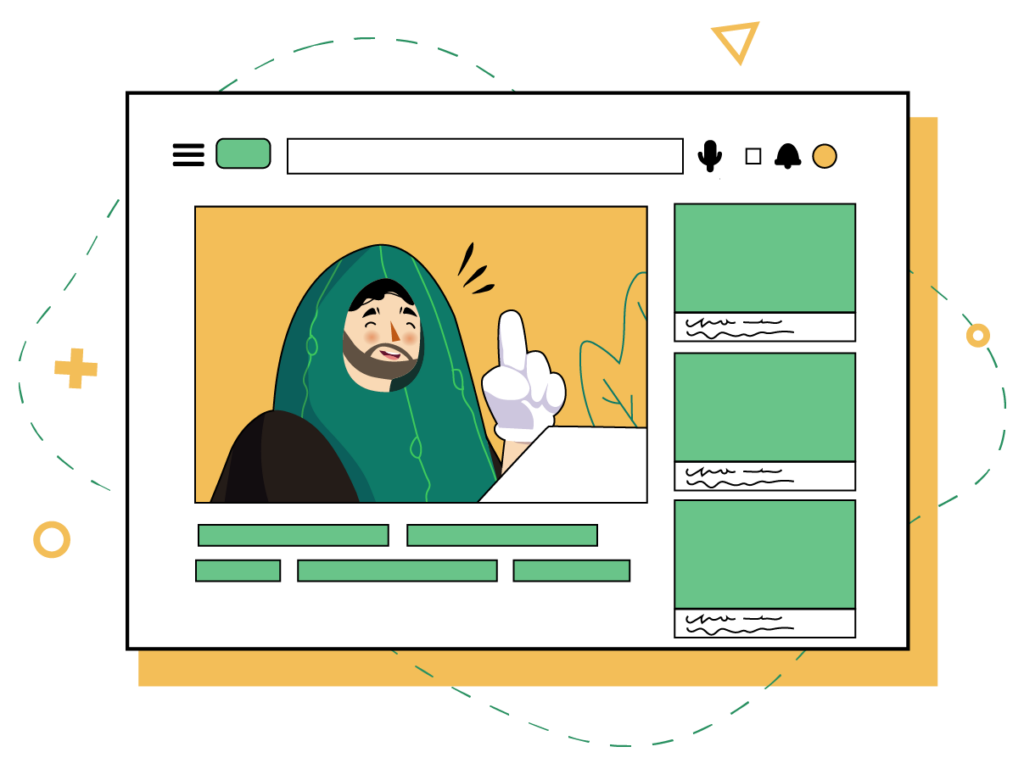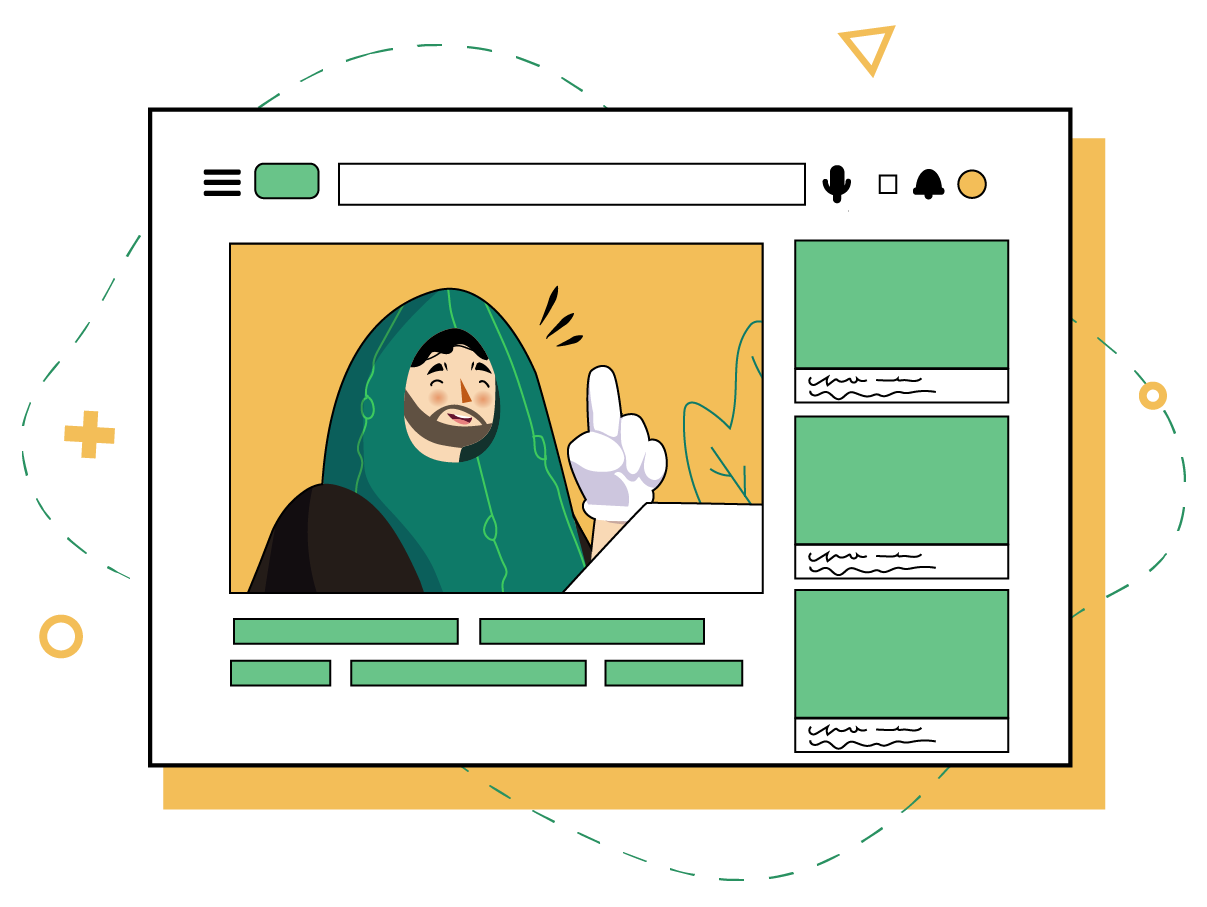 6. Host a Podcast
Podcasts are audio shows, usually released in multiple episodes. They can be prerecorded or recorded from live broadcasts. With podcasts, it's easy to "meet" with and interview special guests because you both can be generating the content from the comfort of your homes or offices, even across the globe.
At Design Pickle, our podcast, Creatives Are The Worst, explores the stories behind famous creatives.
Similar to YouTubing, you can start at home with a low-budget setup. However, we recommend trying to make the sound quality as clean and professional as you can. Even if you're simply starting with a set of earphones, the extra effort to soundproof your DIY recording studio will make a difference and keep people listening.
Podcasts are easy to create and easy to consume. Many people want to absorb knowledge hands-free — while cleaning, during a long drive or commute, or while walking their dog. In fact, almost all podcast listeners — a total of 94% — are doing something else while tuned in and 64% are doing household chores. There's less pressure on listeners to keep their eyes on something and less pressure on you because you don't have to produce video footage.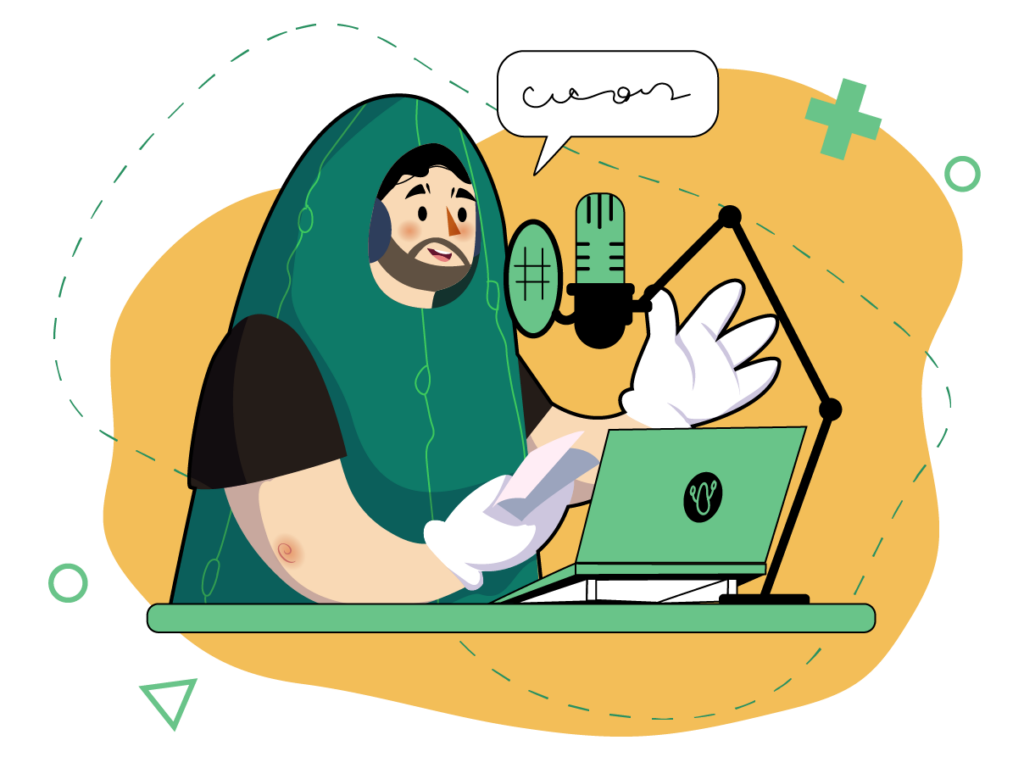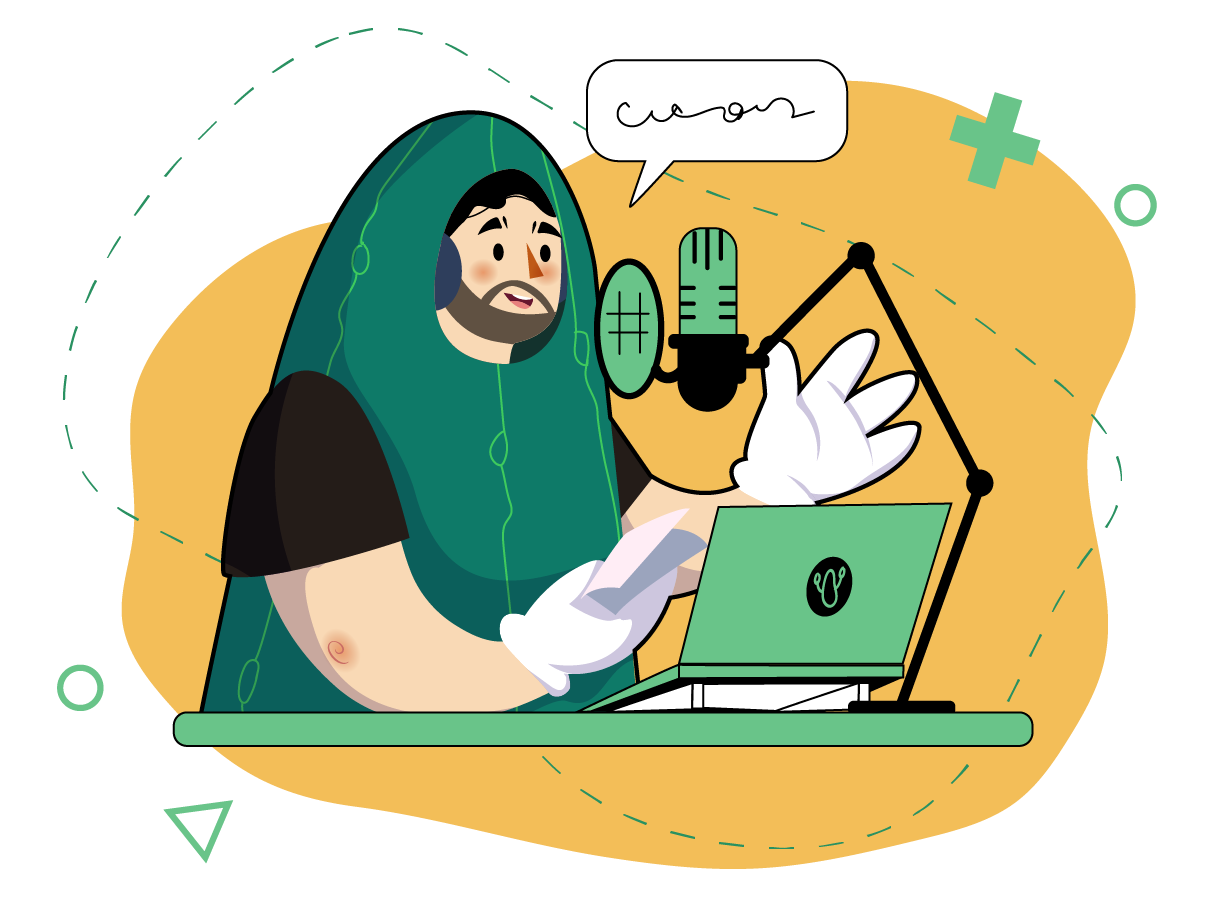 Ready to Create?
The content you'll create is a byproduct of your team's combined years of marketing experience. Because you are both a reliable source of knowledge and an advocate for your brand, the content you create will ultimately support your business and help it grow.
The great thing about content creation is that you can start at home with the equipment you already have. The not-so-secret secret is to identify the knowledge you can share, then discover which medium or channel works best for you.
And hey, don't sweat the small stuff. Creating blog post headers, video thumbnails, podcast images, and social media posts for your content is a whole new job — but it doesn't have to be your new job. Design Pickle's unlimited requests and revisions can generate visual content while you sleep. All you need to do is manage your design queue.
See how Design Pickle helped this marketing team create more content and focus on marketing growth strategy. Watch our demo to find out more about how it all works.