Nobody likes being constantly and explicitly sold to. After a while, ordinary, everyday advertising gets boring. As a result, sales stagnate, and profits start to slide.
Enter the publicity stunt. Marketing stunts and branded activations; they all mean one thing: your company calling for attention in order to increase sales. The risk is real — a marketing stunt can make or break you. What if your big move falls flat? What if you come off as offensive, or unheard?
But then again, what if it works?
Here are three companies that took the risk — and succeeded — with controversial yet profitable marketing stunts:
DC Comics' The Death of Superman (1992)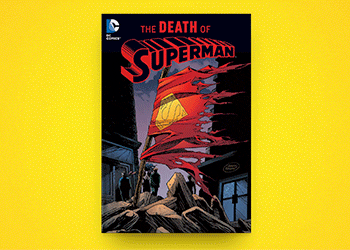 The Problem
DC Comics launched the character of Superman in 1938. The invincible super-human was a success from the start. But in the late '80s to early '90s, the public began to lean towards newer, more "anti-hero" type characters like Wolverine and the Punisher. Spider-Man by Marvel Comics was also gaining more traction. The Superman franchise began to suffer as sales declined.
This period also saw the rise of comic book speculation. People would purchase certain comics in anticipation of their rising values as collector's items. Publishers, like DC, would tag certain releases as significant and therefore worth the investment.
The Ad & its Results
To save the franchise, writers at first doubled down on the romantic side, making Superman's love life more exciting. Finally, DC decided to "kill" Superman's character. The assumption was that the public still loved Superman; they were just taking him for granted. Facing the public with the threat of Superman's disappearance would increase his immediate value.
The day it was released was the "biggest sales day in comics history."
Volume 2 #75 was called The Death of Superman, and the stunt worked. The day it was released was the "biggest sales day in comics history." All copies were sold out, and revenue that day alone was $30 million. Subsequent publications likewise sold out very quickly.
Of course, Superman wasn't dead for good. DC soon published a series of follow-ups, including The Return of Superman.
But the results were made. Superman remains the top comic book bestseller, followed by DC's Batman and Marvel's Spider-Man.
Why it Worked
DC's assumption was correct: Superman was still dear to the public despite stagnant sales; his character was only being taken for granted. One mental exercise for gratitude is to ask yourself: what would you do if it were gone? This was the question posed by The Death of Superman.
It was an audacious question to pose to a large and faithful audience. A violent reaction was definitely at hand; would it benefit the company? It turned out to do just that. There was news coverage, wild word-of-mouth speculation, and most of all, a massive increase in sales. Only DC, being the sole distributor of their own stories, would be able to satisfactorily answer readers' questions.
Creating drama is not the coolest move in any relationship, be it personal or between a company and its customers. Therefore, moves like this should be few and far between in a brand's career. DC proved that used wisely and in moderation, drama can literally resurrect — pun intended — sales.
---
Related Articles
Bulletproof Creative Processes for Sales & Marketing
The Top 7 Reasons Visitors Run Away From Your Site
---
Dove's "Campaign for Real Beauty" (2004)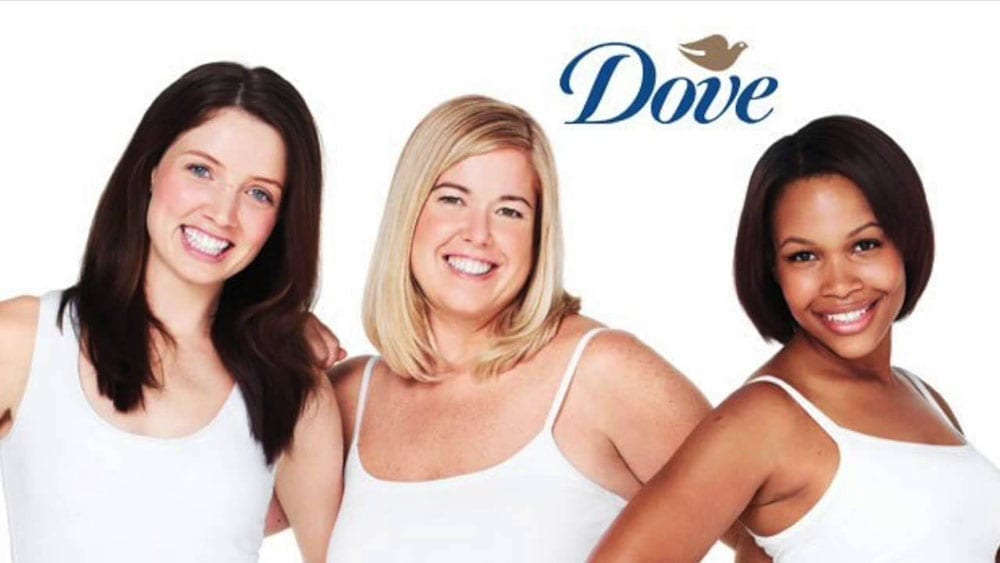 The Problem
By the early 2000s, Dove's sales had plateaued. Dove was perceived as unchanging, just another basic, everyday brand. The demographic was aging. Dove's most popular product, the soap bar, was used by people's moms and grandmothers. The company wished to reel in younger buyers as well as keep their loyal customers.
The Ad & its Results
Dove conducted some market research into women's reactions to ads featuring conventionally beautiful models. Most women felt inadequate as if they paled in comparison with these runway-ready, ultra-polished models.
In 2004, Dove launched the Campaign for Real Beauty. The models were what Dove termed "real women," with no perceptible makeup, and of various body types and skin colors. The checkbox billboards performed well. Viewers were asked: Ugly spots or beauty spots? Withered or wonderful? Fat or fabulous? The images were of vibrantly smiling but otherwise minimally adorned women. They were wrinkled, freckled, silver-haired, or plus-sized — features unusual in women on billboards.
The response to this marketing stunt was enthusiastic. In ten years, Dove's sales almost doubled, from $2.5 billion in 2004 to $4 billion in 2010.
Why it Worked
Cause marketing. Dove represented a cause that turned out to be close to people's hearts. By presenting themselves as relatable and aligning with a "greater good," Dove gained support. Customers who support brands with a cause also tend to feel better about themselves.
Dove also showed an astute understanding of their dominantly female market. Their brand is middle-range, not luxury; the women who purchase Dove don't go out of their way to look like high-end models. So when "real women" were featured, the target demographic felt appreciated and represented.
Kylie Cosmetics' Successful Launch (2015)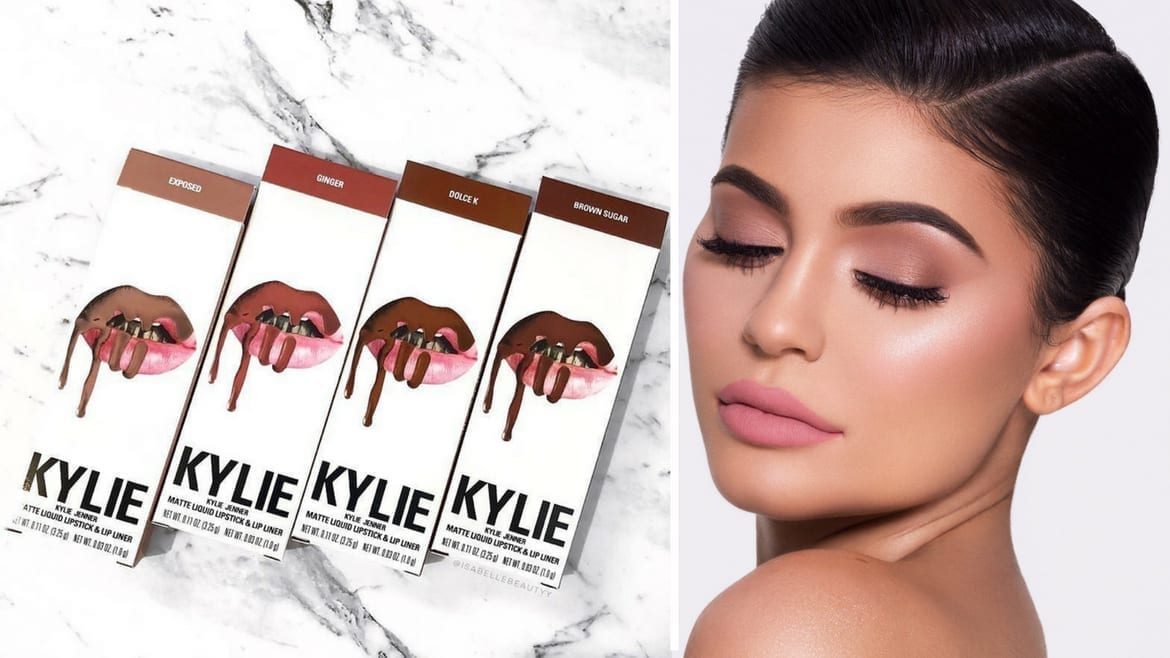 The Problem
The cosmetics market is overflowing. If you're going to join it, you might as well jump in with a splash. In order to make a name and gain sales in an extremely competitive market, a brand must be sufficiently disruptive.
The Ad & its Results
Rather than launch an official campaign, the company made use of its available "assets" to make bank.  CEO Kylie Jenner, the youngest Kardashian, was already backed with cash and popularity. She used both fame and fortune to generate a hype that was to make her $1 billion at 18 years old.
Influencer marketing. Kylie Jenner's influence wasn't enough: she partnered with other influencers who would rave about or honestly review the products.
Lifestyle marketing. The target market is young — Gen X and Z — and dominantly female. Most of Kylie's fans emulate the Hollywood aesthetic. While the cosmetics market is, as mentioned, heavily saturated, makeup users will always want to know what the "cool kids" are using. Kylie Cosmetics successfully leveraged this desire by producing relevant content — and for this market, strange as it may be, selfies count as relevant content.
Scarcity marketing. The hype was so strong that the Kylie Cosmetics website crashed upon launch. In the year that followed, products would be released in "limited" batches, the most popular colors selling out first. Because of this atmosphere of urgency, sales skyrocketed.
Why it Worked
It rode the wave of controversy. For two years before the brand's launch, the youngest Kardashian had already provoked speculation by sporting noticeably plumper lips. Riding on the wave of gossip, Kylie Cosmetics was launched in 2015. The first product? The Kylie Lip Kit.
Social media and niche marketing. Though Kylie Cosmetics has its own dedicated social media channels, Kylie Jenner would mix product shots into her personal Instagram. This way, the product is shown to more followers and is presented in a more organic, and not-so-businesslike, way.
It's from Kylie. Though the Kardashians are far from middle-class-relatable, the illusion of personal connection is enough for many buyers. They're not buying from a "big faceless corporation," they're buying from "Kylie" — yup, first-name basis included. Buying from "real people" is hugely appealing to today's market.
Those are some crazy moves…
But they worked. The thing about successful marketing stunts is that they rock the boat, and push the boundaries of convention and propriety without being overly offensive. When people are shaken up, they're bound to react. But it's a matter of getting them to react in a way that benefits your company in the long run.
What other publicity stunts got you to open your heart (and your wallet)? Are you ready to launch your own disruptive campaign?