The Memphis trend is back and more popular than ever. Some of you might think Memphis just arrived on the scene, inspiring the 'Millennial Pink' trend, but Memphis first started back in the early '80s. The current version of Memphis that we see all over Pinterest and Instagram has evolved since the original's debut, with new artists giving their designs a more modern feel, but the core foundation is the same.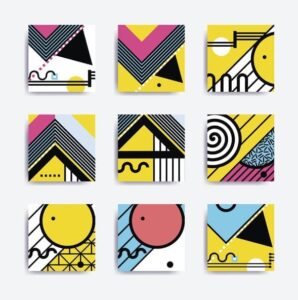 What is Memphis?
When you hear Memphis, chances are that you think of Tennessee or the Bob Dylan song "Stuck Inside of Mobile With the Memphis Blues." You might not think of clashing colors, block shapes, and loud patterns. And let's not forget those crazy squiggly designs. But that's exactly what Memphis is all about. Still, if you thought of the Bob Dylan song, you are in good company. The original group of designers for Memphis are said to have listened to the song on repeat during the entirety of their first meeting.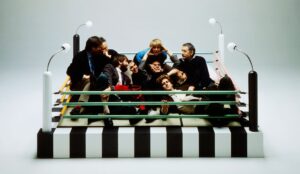 The Beginning
Memphis first came on the scene in 1981. A group of designers living in Milan and led by Ettore Sottsass, created the design trend after they found themselves bored with the mid-century modern look that incorporated straight lines and neutral colors. Sottsass felt that much of the design and art of that age had become boring and pretentious. He and his fellow designers sought to turn the world of fashion and design on its head by creating something new and completely out of the box. Vera Graaf, a design writer, put it this way, "Good taste was the bad thing they were fighting against." The group chose to abandon traditional design altogether, incorporating cheap plastics, nubby textiles, and extremely bright colors instead of expensive leathers and classy metals most designers favored. They took it a step further, fully embracing their wacky and creative sides by using shapes such as pyramids for table legs and spheres in place of traditional couch legs. Memphis made its debut in Milan at the world's premier design show, Salone de Mobile, where the group surprised yet again. They unveiled their designs using prototypes instead of production-ready designs. This is very common now but was unheard of at the time.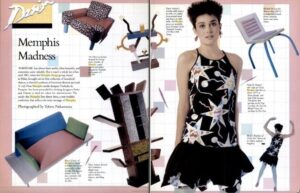 A Small Measure of Fame
While Memphis was innovative, creative, and pushed the limits, all things we applaud designers for now, it was largely rejected. Still, it did make an appearance in a few beloved movies and TV shows. Saved by the Bell and the TV comedy Pee Wee's Playhouse heavily featured Memphis style. Possibly the most visually striking example is Tim Burton's Beetlejuice. The 1988 film features a postmodern collage inspired by Richard Meier, Frank Gehry, and Memphis.

---
Related Articles
5 Things to Consider When Rebranding
8 Graphic Design Essentials for Every Business
4 Print Design Mistakes (and How to Avoid Them)
---
The Comeback
Memphis maintained a small but devoted following for a few years until Sottsass left the group in 1986. After that, the trend was forgotten until 2007 when Sottsass died. After Sottsass' death, the kooky designs started making small appearances here and there. Since then, it's gained a popularity that the group could never have dreamed of all those years ago. Recently, American Apparel asked Nathalie du Pasquier, and original Memphis artist, to design a collection, and Sofia Coppola wrote in W that she's been obsessed with Memphis since she was a girl. It was also discovered that David Bowie was a big fan of the unique furniture style. During his estate sale, over 400 Memphis pieces were discovered.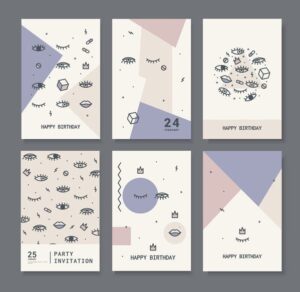 The Evolution
In today's fast-moving world, trends come onto the scene in a flash and disappear just as fast. To stay current and popular, art, design, and technology can't stop evolving. Memphis is doing just that. While original Memphis designs are still available for purchase, current designers are using the wacky trend as inspiration, creating Memphis-like designs in more subtle colors; whites and greys instead of reds, yellows, and intense blues.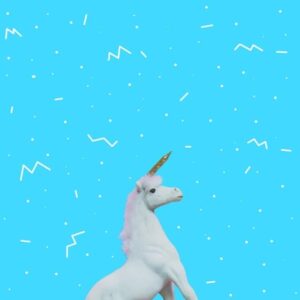 Saturating the Market
As the Memphis style continues to gain popularity, more and more products can be found with odd shapes and bold colors. Plates, furniture, clothing, bedding, phone cases, and jewelry are just some of the products that are now sporting the Memphis design. Interior design has been greatly affected by the current Memphis trend, and a lot of decorators are forsaking the traditional in exchange for the bold, unique look Memphis offers. The Memphis style is incorporated easily by adding large statement pieces, whimsical designs, and splashes of color.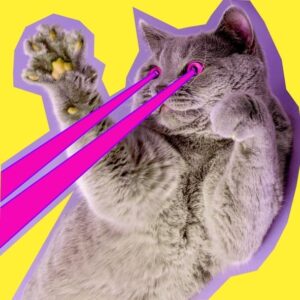 The Message Within the Design
Memphis is more than just a design trend, it signifies freedom from the norm and encourages creativity and uniqueness within our lives. It is a symbol that we should always move forward and not follow tradition for the sake of tradition. It encourages boldness and bravery, not just in design but in life, and reminds us that our time on this earth should be fun. And that's a reminder we could all use from time to time.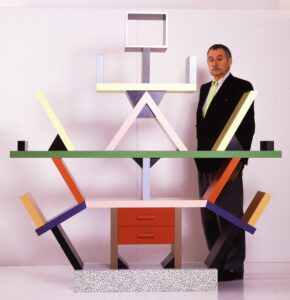 Conclusion
Some might say Memphis debuted before its time. While the original designs were very "80's fashion" the out-of-the-box creativity, boldness, and unapologetic uniqueness are celebrated in today's society more than than they were in past decades. In an age where celebrities have pastel-colored hair and wear outfits meant to shock on the red carpet, Memphis fits right in. Which might be the very reason it's been embraced so fully since its comeback.
Memphis is a very versatile trend. It can be used to revamp a home's interior or add color and style to a website. If you're interested in integrating a little Memphis style into a graphic design project, creating a bold new marketing asset, or you're simply interested in growing your business through new graphic design, Design Pickle is here to help make that happen.