30 Modern Logo Design Ideas To Inspire Your Creative Genius
In this distracted world chock-full of products and services, what sets a business apart? Branding, among others. If you want to stay relevant as a modern company while taking your business to the next level, a modern logo can do wonders to your brand image.
Why?
Because the journey of a successful business starts with a memorable logo.
In this post, we'll talk about how to design modern, stunning logos that tell people exactly who you are and why they need you. We'll also share the biggest current logo design trends and to wrap it up, we'll reveal our top 30 favorite modern logos for inspirational design.
Let's dive in for modern logo ideas.
How To Know If Your Modern Logo Is Gold
Here's the deal with modern logos (and all logos, actually):
It's sink or swim.
When logos truly represent a business and what it stands for, we end up with memorable brands that we recognize in an instant because of the visual impact they have on us.
Because the number one lesson when you want to know if your modern logo is the perfect logo is:
#1. It Has To Be Memorable
It's a given that a modern logo has to be memorable, take a look at this picture and see for yourself.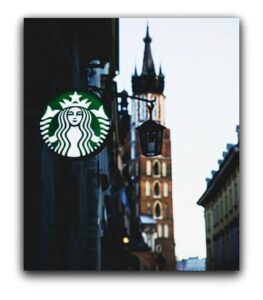 Graphic Designer Himanshu Khanna can spot a Starbucks a mile off.  "In my head, Starbucks is a safe place. A place that'll offer me decent coffee, a working charging point for my laptop, perhaps an hour of free internet, if not more. And another promise — if the coffee is not up to my liking, the barista won't fret or throw a fit. They will just politely make another one as I'll request them to."
#2. It Should Tell Your Brand's Story
As Visme points out, "A logo is more than a mere image. It's the public face of a brand. Before even beginning a design, it's vital to consider what the brand offers and to whom."
A masterful and modern logo design will tell the story of the brand without words and in a consistent way. As a business, think about it as how your customers will remember you, and how you can differentiate yourself in a sardined marketplace with a streamlined design. Your logo designs must create visual interest to attract people to your brand.
#3. It's Simple and Clean
You know what works with branding every single time? The KISS approach— keep it simple, stupid.
"When it comes to effectively conveying a brand's message, simple logos are more recognizable and memorable. Sometimes designers try to communicate too much, creating a design too complex for audiences to decipher," says Visme.
Well, not our designers: at Design Pickle, we made a commitment to deliver high-quality logo designs with cleaner impressions for thousands of businesses for a flat rate.
#4. It's Unique
Let's just put it out there: imitation is limitation.
The first rule of creating a powerful modern logo is: don't be a copycat. If you want to truly connect with your audience, you should design your logo to be unique and visually distinctive. A good modern design will possess this important quality.
After all, you don't want to puzzle your customers and mix up your logo with some other.
---
More Articles About Design and Branding
5 Things to Consider When Rebranding
8 Graphic Design Essentials for Every Business
8 Types of Logos for Your Business
---
#5. It Reaches Out to Your Target Audience
Whether they will be used in traditional marketing or on digital mediums, modern logos that will stand out from the crowd are not only built on the brand's values, but also on customers' values. You can't connect with people you don't understand, so take the time to analyze your potential customers and audience before creating your modern design.
Who do you want to help?
What are they struggling with?
Where do they spend their time?
What do they enjoy doing?
How can your brand help them?
#6. It's Versatile
Designers should be concerned about the intricate details of their logos. Logos should look the same in all sizes. A modern logo should scale so that all design elements including the text are clear and legible. Think about the following questions about your design:
How will you use the design?
Where will you place the logo?
Whatever you do, don't forget you want your logo to look good on any background.
#7. It Sends The Right Message
Logos on their own don't really say anything.
"A well-crafted brand message is attractive, inspiring and persuasive. It contains the essence of your brand—including its intangible qualities—explained through as few words as possible," says Graphic Designer Nela Dunato.
A designer's job is to translate visual elements into a clear message (which is easier said than done). The best advice for a logo maker is to stay away from geometric shapes, elements, fonts, colors, and other design elements that are easily misinterpreted because you don't want your design to distract people from your message.
#8. It Looks Professional
Here's the deal: If your logo looks amateurish, then so does your business.
If you think you're saving money by creating your logo design yourself, think again.
"Even if you have a good eye for color and a sense of what you want your logo to look like, you should still consult a professional designer. Why? They know whether or not a logo design will transfer easily into print or onto a sign, while you might come up with a beautiful design that can't be transferred or would cost too much money to be printed," thinks Entrepreneur.
#9. It Works As The Best Brand Ambassador
Only one look at your modern logo and people should understand what you do. Logos aren't just marketing tools to grab customers' attention. They outline the mission statement of your business and reveal your position on the market.
If you're looking for a professional designer ready to jump into your creative ecosystem, get matched with one from Design Pickle. Not just anyone—someone who knows you by name and understands your changing business needs.
Top Modern Logo Design Trends
"Urgh, but trends come and go."
We hear you.
True story; but the best come back again and stick around because we can't get enough of them. These are the ones that deserve to be shared.
A modern logo should stand the test of time. That doesn't mean we shouldn't adapt our branding to the times. Think of powerhouse brands like Apple, Google, Instagram, and Coca-Cola and you'll get the point in an instant. Sometimes, refreshing your logo is exactly what your brand needs to get more business exposure and win more hearts.
According to Design Shack, "Modern logo design is a collection of classic and trending elements, all of which combine together to create a brand mark that feels fresh. Today's modern design is exemplified by sleek lines, simple lettering, color, and highly defined elements."
Without further mentions, here are 10 logo design trends in 2019 you should know about.
#1. Minimalist Logo Design
It's time to drop the icing on the cake. A minimalistic approach to design sounds way better than complex symbols and color combinations that drive eyeballs crazy.
Minimalist design styles are modern and popular for a few reasons:
They have minimalist layouts, are easy to read at a glance, and at small sizes
They reflect an overall trend in modern design
They are easier to use (from placing on images to icons to billboards)
Big brands and even tech companies love minimal styles (Google, Airbnb, Spotify, etc. have all streamlined their logos).
One of the best examples of logo minimalization is Dunkin' dropping the "Donuts":

#2. Gradient Style
"The modern take on gradients is to make them obvious (instead of the skeuomorphic hints of graduated color from the past)", highlights Design Shack. "A color theme—such as a specific gradient hue—can carry a visual theme so that people know you almost by color alone, " they add.
By blending colors, graphic designers create bold statements using a broader color palette to create fresh modern logos.
Instagram's rebranded logo is one relevant example of this design style: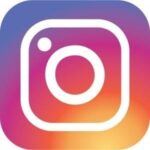 As a logo maker, the best part of using gradient colors when designing modern logos is that you can easily adapt them to GIFs and use them in your digital marketing strategy.
#3. Textbox Logos
These modern logos are "another example of how minimalism and readability are impacting design. This style is incredibly easy to read and highly functional," wrote Design Shack.
What's great about text boxes is they highlight the font and name by bordering around the lettering. The idea is to keep the design simple and focus on clean lettering and simple words.
#4. Text and Icon Together
Until recently, many elements in icon design touched or overlapped. It's time to look at icons and text as separate elements. According to Design Shack, this works for a few reasons:
So people will look at each part of the logo independently, visually differentiating the icon and text
To create an easier visual path for responsive logos or social media icons (just drop the text)
It's fun and adaptable when it comes to animation
#5. Hand-drawn Logos
Free access to stock templates has saved companies a lot of cash. However, in the long run, generic logos only hurt businesses because standing out from the crowd becomes an uphill battle when you share the same logo.
Personality goes a long way when it comes to modern logo design, and using real illustrations is a playful and honest way to get your brand noticed.
#6. Responsive Design Logos
Going by the current design trends, responsive modern logos are a must.
"Responsive logos shift based on the size of the viewport where they are displayed. […] Almost all responsive logos include a full-size render that's the largest and most complicated version of the design and a logo-only option that's the most basic option for the smallest uses," says Design Shack.
A modern logo needs to be flexible and versatile, so you can use the design not only on your website but also on marketing brochures, outdoor billboards, product packaging, business cards—you name it.
#7. Creating Custom Fonts
While "Sans Serif Typography is the most popular logo option right now, the modern twist is making it your own," says Design Shack.
That's exactly what Airbnb did when they created Cereal, their own typeface. Airbnb sees strong typography as a "building block for creating meaningful connections around the world. As a company that's designing online and offline experiences, we saw a clear opportunity to create a distinct typeface that can carry the weight of both—to leap off the screen to a magazine." You can consider bolder typefaces and font weighting when creating logos with texts.
#8. Cut Typography
If creating your own typeface is not an option, this type-based trend is a good bet.
Cut typography means literally cutting away parts of your font to create a fresh and unique approach. You know the drill: many times, less is more. However, picking the right typography for this approach is essential.
#9. Bold and Bright Colors
According to a Coca-Cola research on "The Importance of Color
Consistency for a Consumer Product Company," 92.6% of respondents said color was the most important factor in their buying decision.
"Designers are playing when it comes to color and logo design with vibrant brand marks featuring fun color palettes, with often unexpected hue combinations (no more boring sky blue logos), " points out Design Shack.
#10. Perspective-Play Logos
If you're into bold logo design ideas, "Playing with perspective is a great way to challenge the norms of traditional logo design." This trend is all about modern logos that play visual games to create a clever concept.
"Distortion, fragmentation, warping, and visual breaks are all interesting ways to break the mold in an engaging way. You can even alter the kerning or overemphasize certain elements to highlight specific qualities of your logo in an unexpected way."
It's roundup time.
While there is no explicit recipe for the perfect modern logo, some companies managed to hit the jackpot. We've gathered 30 modern logo examples for you to get inspired by.
30 Modern Logos That Stole Our Hearts
#1. Handpicked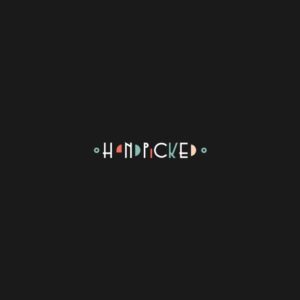 A perfect example of using a playful font, different size letters, and bright colors and still end up with a minimalistic design look.
#2. Molla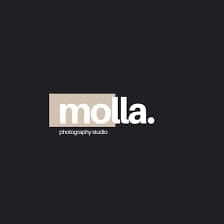 A text in a box logo that allows the business name to stand out. A retro look, ideal for this photography business.
#3. The Expresso Boutique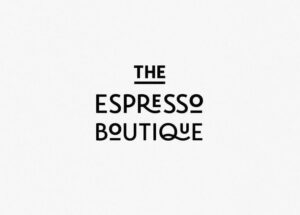 This font actually makes you think of coffee and that's what makes it a brilliant and modern logo design.
#4. The Old Crab Restaurant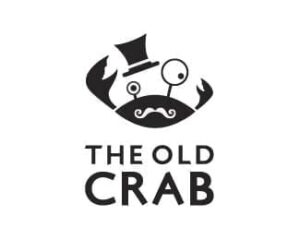 Cheers to this unique design that's quirky, fun, edgy, yet simple and smart.
#5. Chameleon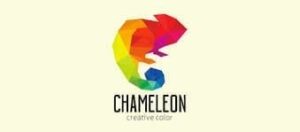 Gradient style at its best—great color choice and overall, a very fresh design.
#6. Boco Tea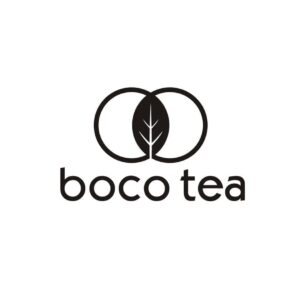 A modern, minimalist logo that looks professional and works like a charm for this organic loose leaf tea brand.
#7. Nutrill The symbol and the typewriting give this logo a modern and elegant look.
#8. Horror Films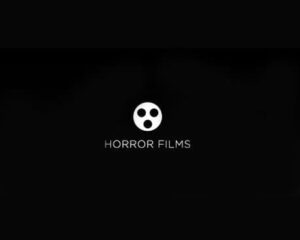 A logo that puts visual elements on a pedestal, creating a simple yet smart and modern look.
#9. Kitty Pic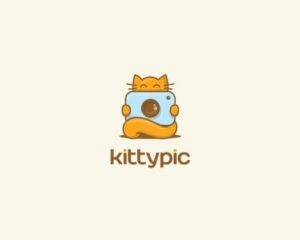 This hand-drawn design is the perfect example that you don't need words to create a powerful logo.
#10. Motion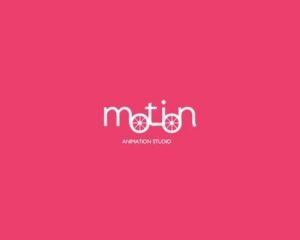 The fact that they used illustrations of two bicycle wheels to replace the letters "O" is a good bet because this logo really gets all the attention.
#11. Flour And Dough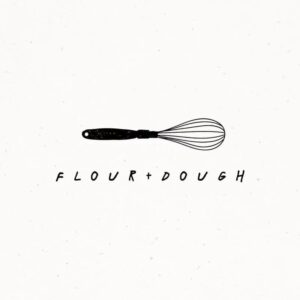 The designers of this hand-drawn modern logo were going for a vintage feel to distinguish themselves and they clearly mastered it.
#12. Airbnb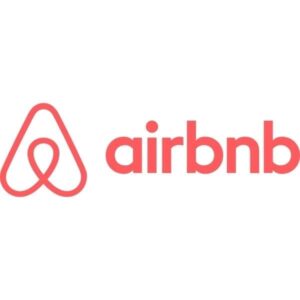 You already know this one—a classic example of a company that took its logo to another level, creating its own typeface.
#13. Happy Knots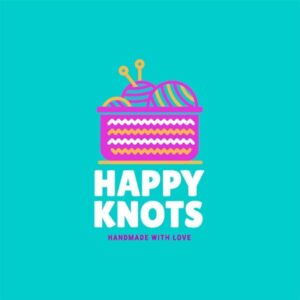 This is what you get when you use bright and fun color palettes: a modern logo that truly stands out.
#14. The Burger Factory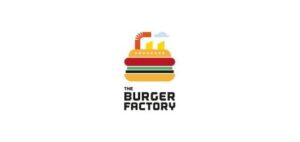 How cute is this design? The whole concept is smart, fun, unique and it makes perfect sense in terms of brand consistency.
15. Norwegian Handmade Goods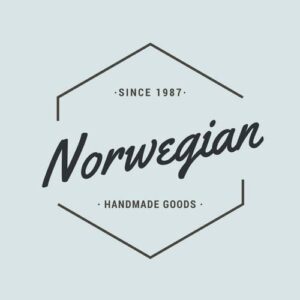 Another nice example of a textbox logo where the borders bring the text together, and the end result is a modern and minimalist look.
16. Invasione Creativa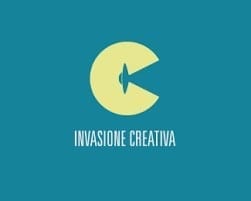 A modern logo that truly speaks for its brand name (Creative Invasion). Using geometric shapes communicates structure, but turning them into globally recognizable symbols that recall the famous Pac-man game or an alien spaceship is not just fun—it's how you take design to another level.
17. Mountain Woods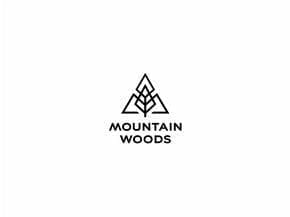 This monochromatic logo design is far from being boring; in fact, it shows depth and texture. The symbol gives it a modern look.
18. Slack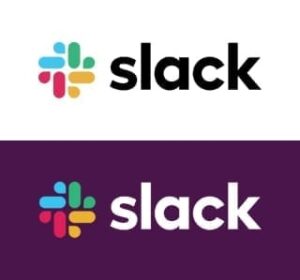 Even if we can visually differentiate the icon and text, the whole design looks solid, compact and modern.
19. The Guild of Food Writers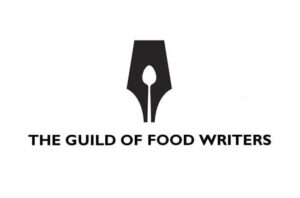 Here's a modern logo that definitely makes clever use of negative space. The pen nib teams up with the spoon to communicate the purpose of the Guild in a clever way.
20. French Toast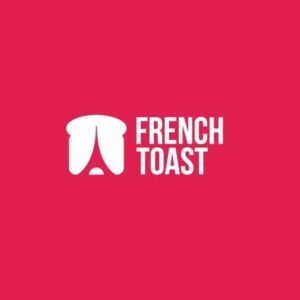 One of those logos illustrating how minimalism and negative space design is a match made in heaven.
21. Collinear Consulting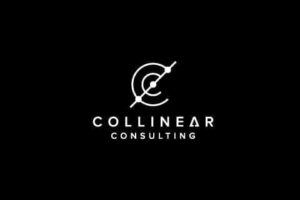 One more modern logo that uses geometric framing to show off; the concept really makes sense for this engineering brand.
22. Uber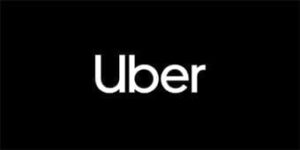 Uber is the best example of how using simple typography can make a big impression. Their logo is clean, recognizable and memorable.
23. Cat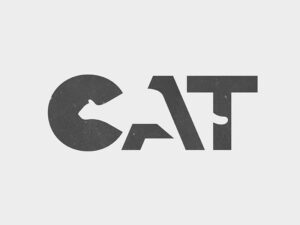 By using distortion and visual breaks, designers can create out-of-the-box, engaging logos. This here is a stellar example of a modern, perspective-play logo. Have you found the cat, yet?
24. Poncho

Using illustrations to replace letters is clearly a modern take—like emoticons taking over text. It's readable, clean and out of the box, so we love it.
25. Dr. Cup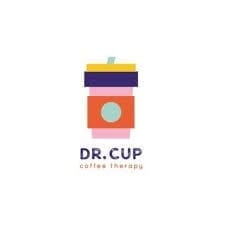 If geometric design style has a reputation for being too mathematical and cold, here's a logo that dares to defy that. The fun approach and vibrant colors give it a modern, friendly look.
26. Utopia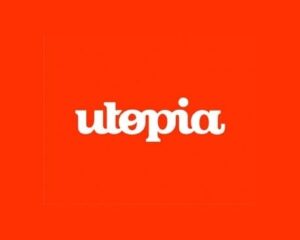 Same as Uber, this brand ran away from ornamental logos and went for simple typography, which makes it easy to understand and memorable.
27. Target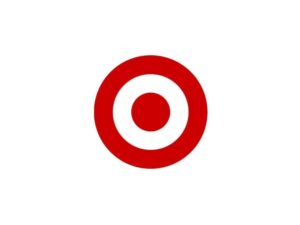 The use of strong colors like red works like wonder for a retailer like Target, who wants to urge people to make purchases. The symbol is simply … on target.
28. Grounds
Whoever did this design used minimalism as a weapon to clear away the noise and create the concept of balance.
29. Pulpo Gallery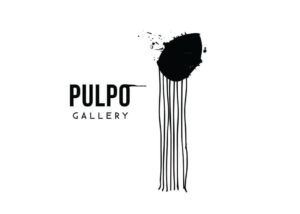 A truly unique and modern way of magnifying a minimalist concept through abstract interpretation. There are two main components: black ink and tentacles. Wait, are you sure it's an octopus?
30. BBC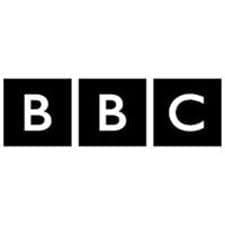 Classic and refined, BBC's logo is clearly a winner. The black color gives it a sense of authority and the minimalistic design makes it stand for itself.
Creating Your Modern Logo Design
The idea behind modern logos is to communicate information effectively.
Whether you want to create a new logo or looking for modern logo inspiration to make your current one stellar, just remember that kick-ass logos should work in harmony with all other parts of a brand. You can get started by finding modern logo templates online but if you want genius designs, you can consult us at Design Pickle.