When you request and receive designs from Design Pickle, all the work is customized for you and your brand. It's yours! We send files in your preferred format, whether that's JPG, PNG, or PDF. But the cherry on top? We also send you the editable Adobe source files.
Static images can go far, but editable files can go farther. Whether or not you're still on a creative subscription, you'll be able to edit these source files for your needs.
Getting to Know Your Image File Formats
First, let's get into the difference between raster and vector graphics. Raster files or bitmap images are ordinary pictures made up of pixels. Vector graphics are not pixel-based — they are visual renderings of lines, curves, and points that correspond to mathematical formulas.
Raster files cannot be scaled up without loss of quality — in other words, they become pixellated when enlarged. Vector files will never get pixellated, no matter how big or small they are forced to be, which is why important graphics such as logos always come in vector formats.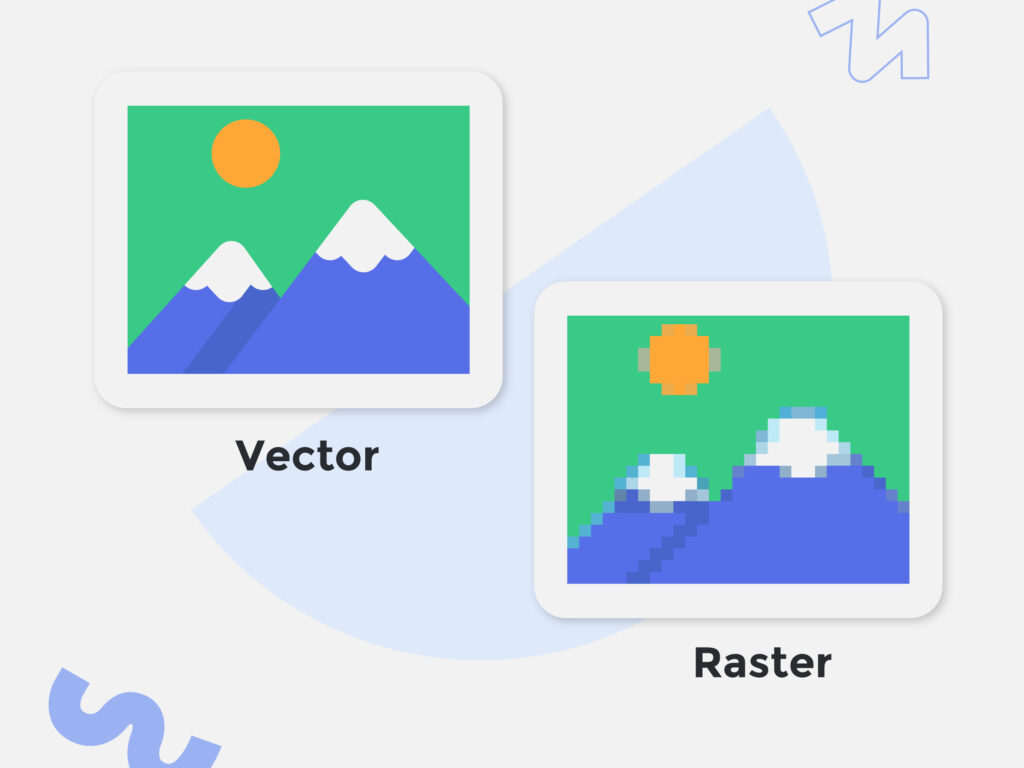 Examples of Raster Files
Examples of raster files include JPGs and PNGs. These are not counted as editable vector graphics. Rather, they are "flat" raster images with no hidden information: what you see is what you get. They have a few differences in compression and quality; for example, PNG files can have transparent backgrounds while JPGs cannot.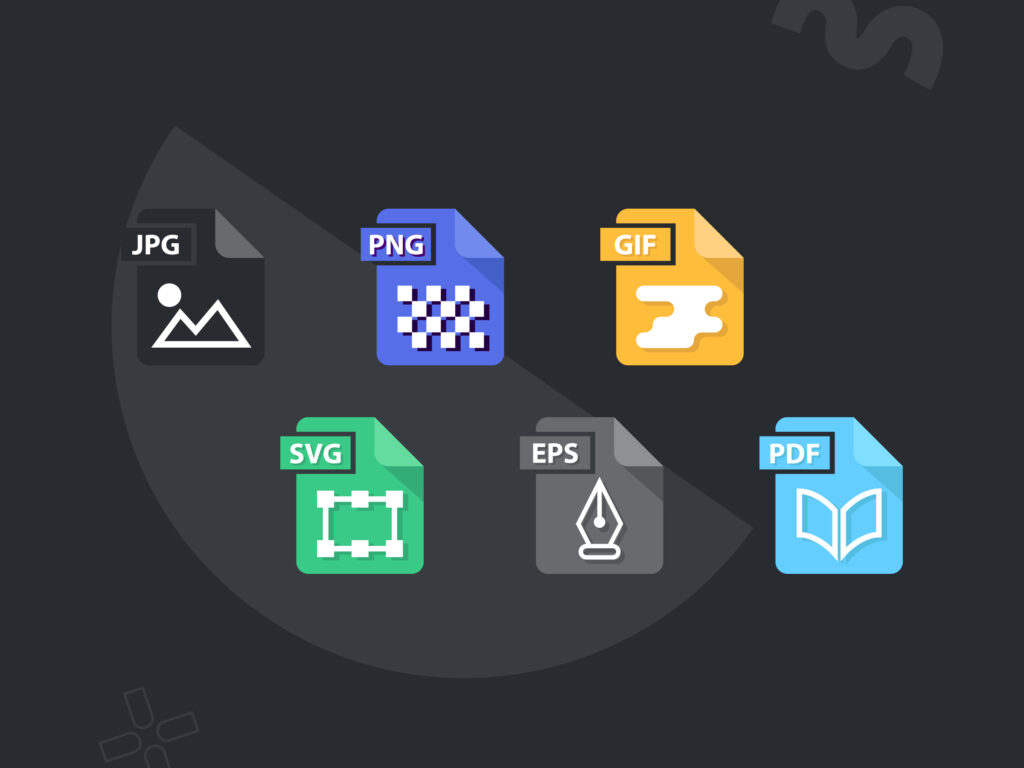 Examples of Vector Files
Graphics can be exported as vectors in EPS and SVG file formats. An EPS is an older type of vector-supporting file similar to a PDF, but it's still very useful for saving and sending vector graphics, and unlike a PDF, it's embeddable. SVG stands for Scalable Vector Graphics, and it goes a step further by supporting transparent backgrounds. SVGs are great for web use because they can be included as code, not as media files.
A PDF is a hybrid document that can contain raster images, vector graphics, and text, but editing PDFs can be a clunky operation.
The most ideal vector file format for editing is an AI (.ai) or Adobe Illustrator file. When you receive editable vectors from your Design Pickle designer, it's usually in an AI. If your file uses any text or raster images, the AI will be packaged along with those linked images and fonts.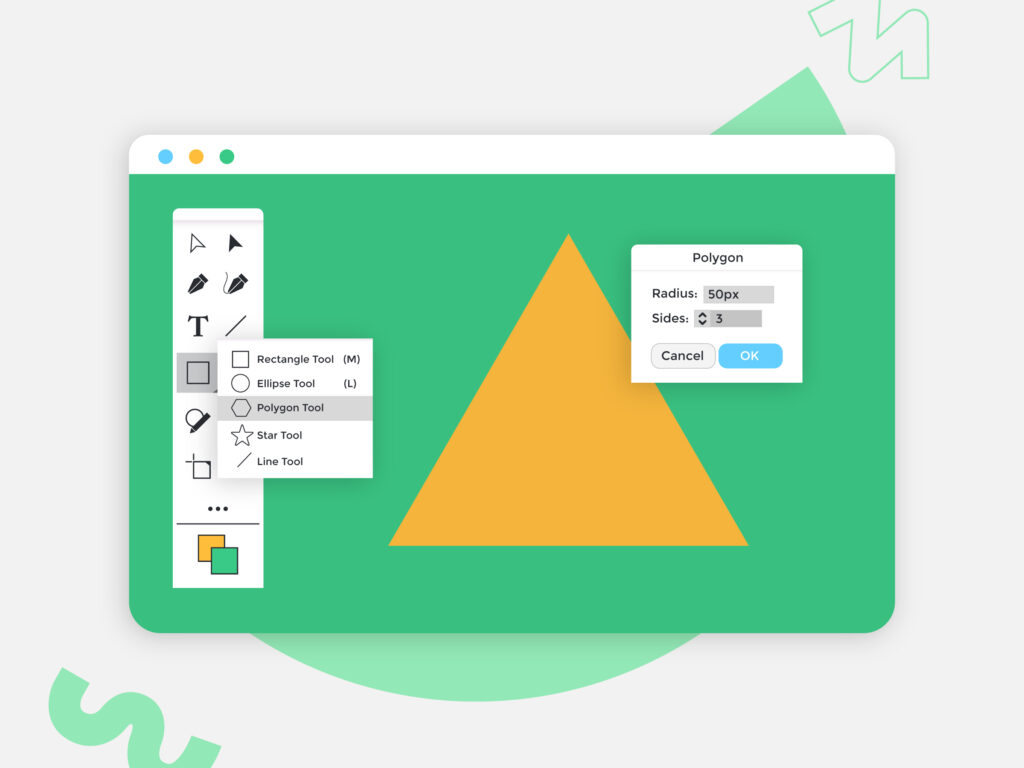 How to Edit an Adobe Illustrator File
1. Opening the AI file in Adobe Illustrator
Adobe Illustrator, part of the Adobe Creative Suite, is one of the world's leading vector design programs. While using Illustrator is pretty much industry standard for most designers, there are other options for editing vector graphics. These include apps like Affinity Designer, CorelDRAW, Figma, and Sketch. However, only Adobe Illustrator is fully compatible with AI files. Opening AIs with other programs is possible, but keep in mind that some elements can break this way.
My AI file is in a folder with other files. Are they important?
Your Design Pickle designer will send you AI files in a package, which means your file is not alone. If your design uses photos and text, your package will include the fonts and images used.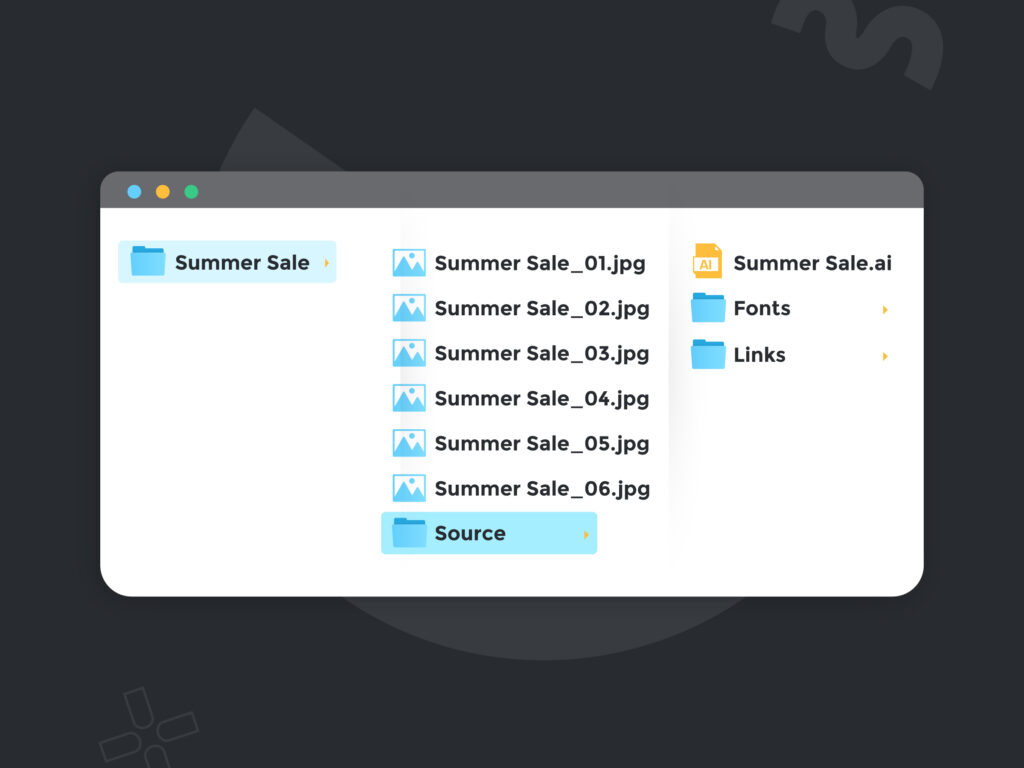 The fonts are included separately because you may not have the same fonts on your system as your designer. Install the fonts in the package before opening your AI file.
The images are included separately because Adobe Illustrator is mainly a vector artwork platform — a place where you can draw lines and shapes. It does not edit raster images like JPGs and PNGs, but it supports embedding these images.
2. Exploring Layers
AI files may have a few different layers that help organize the artwork, background, editable text, and outlined text.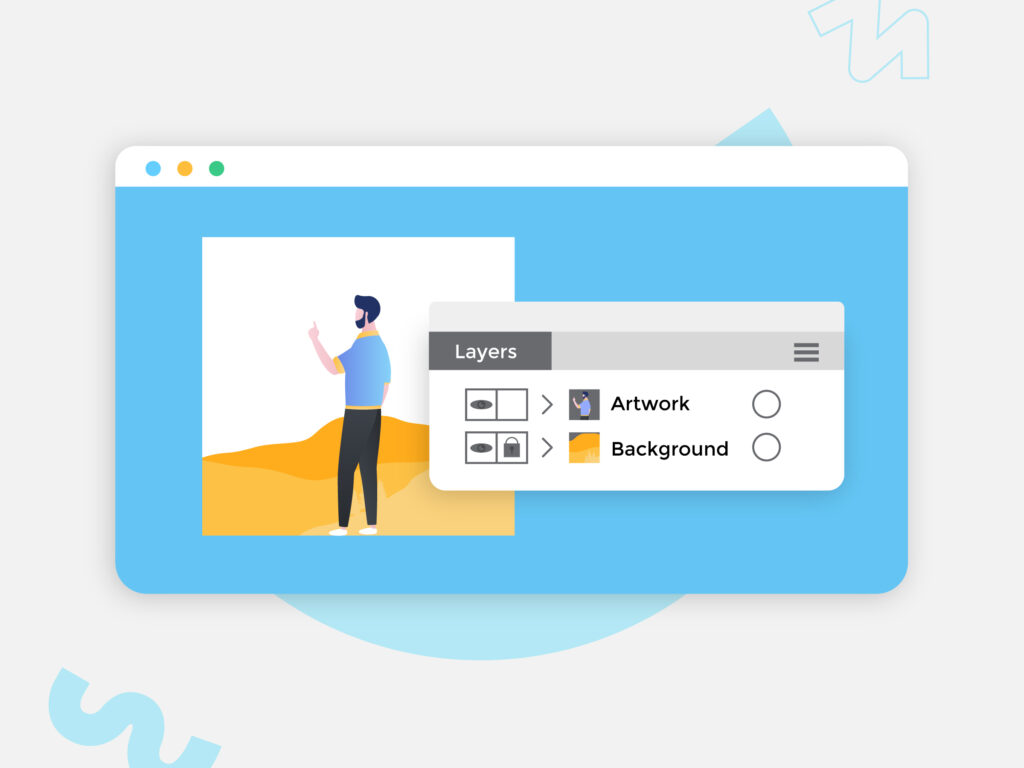 If you don't see the Layers window in your interface, go to the toolbar and click on Window > Layers.
Sometimes, layers disappear or become impossible to edit. In this case, check if the layer is visible and unlocked. There are two boxes to the left of the layer name. The one on the left has an eye and toggles the layer's visibility. The second box is either blank or contains a padlock symbol, and this toggles the usability of the layer. You can't edit it if it's locked.
Layers make it easier to isolate and edit the most important parts of the artwork. You can edit each object in each layer, separately. Double-clicking on an element will isolate it and allow you to work on it exclusively (press Esc or double-click outside the object to leave).
3. Editing Vector Elements
Object Selection
To select an object, simply click it. But first, press V on your keyboard to make sure you're using the selection tool. Clicking an object will select it.
You can select multiple objects by holding down the Shift key while clicking on the objects you want one by one. You can also select multiple objects by clicking and dragging on the canvas starting from a blank space.
You can select all objects in a layer by clicking on the little circle on the right of the layer name in the Layers window.
You can select all objects in the file with Ctrl/Cmd + A. A for "All."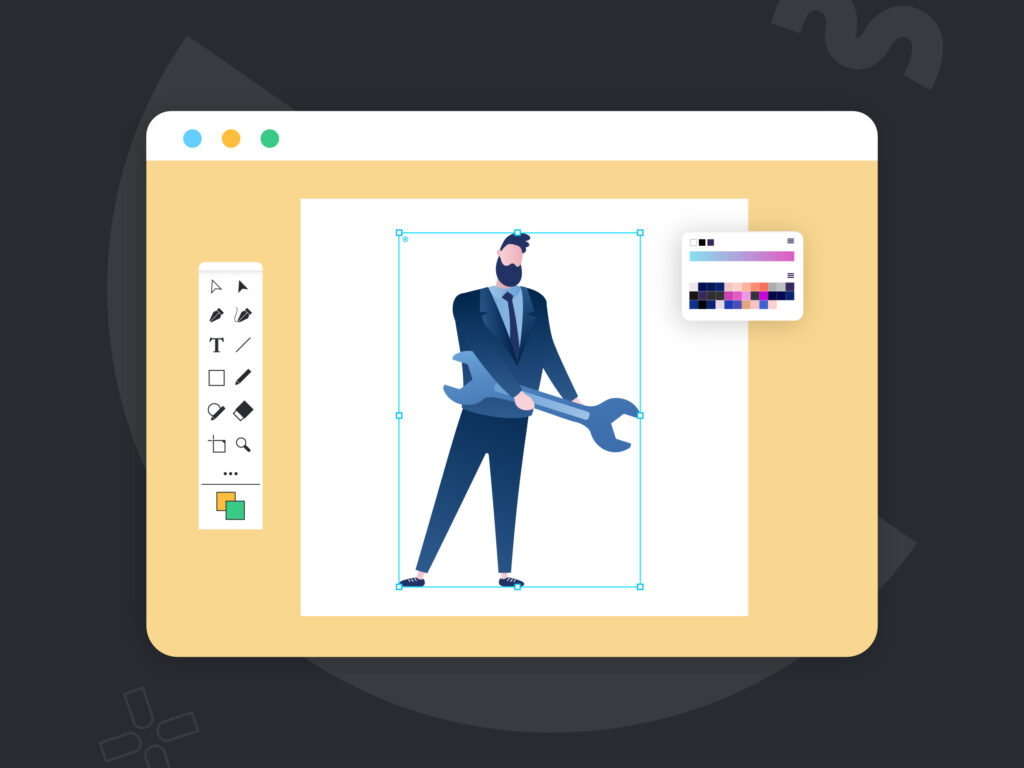 Shape Manipulation
The bounding box will help you rotate, resize, and move the object. If you don't see the bounding box, go to View > Show/Hide Bounding Box. You can also toggle its visibility with Shift + Ctrl/Cmd + B.
To lock an object's dimensions while resizing, hold down the Shift key before you click and drag to resize.
The Direct Selection Tool will allow you to select and edit parts of an object such as a point or a line. Press A to go to the Direct Selection Tool.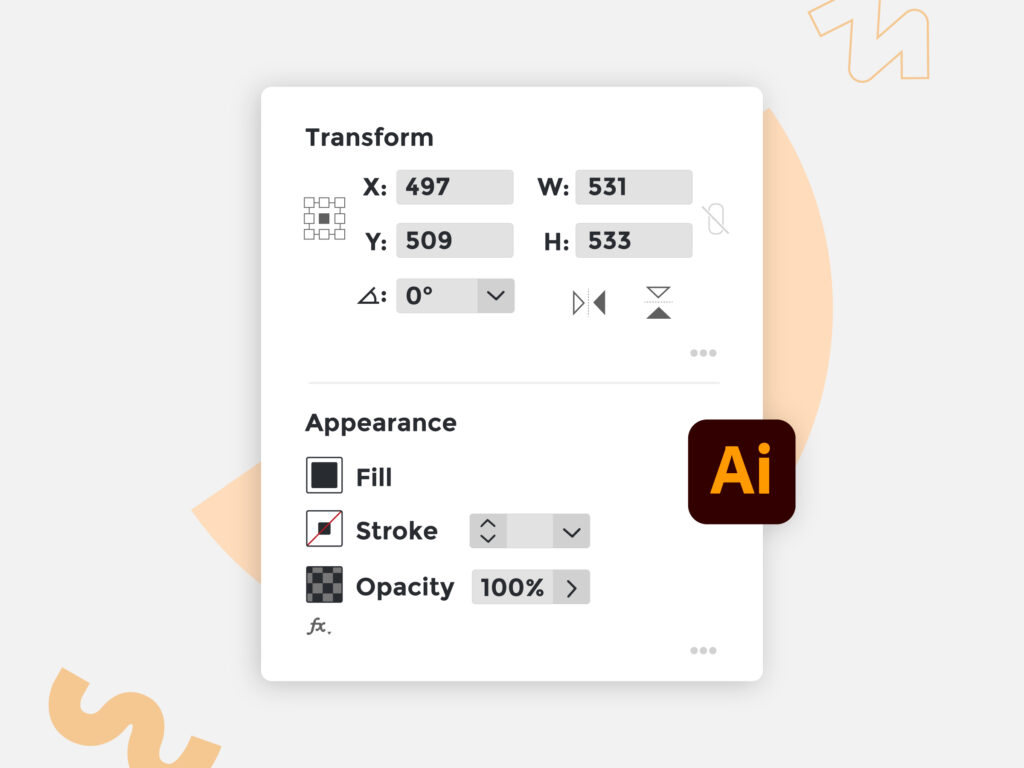 Editing Colors and Strokes
In the toolbar, go to the Window menu and make sure that the Properties, Color, Swatches, and Appearance panels are all visible in your workspace. These are all helpful for editing the colors of your vector elements.
You can edit the object's fill color, stroke color and width, and opacity in either the Properties or Appearance panels.
4. Editing Text
Press T to switch to the text editing tool and open the Character editor (Window > Type > Character). The Character window is where you select fonts, edit font sizes, and more.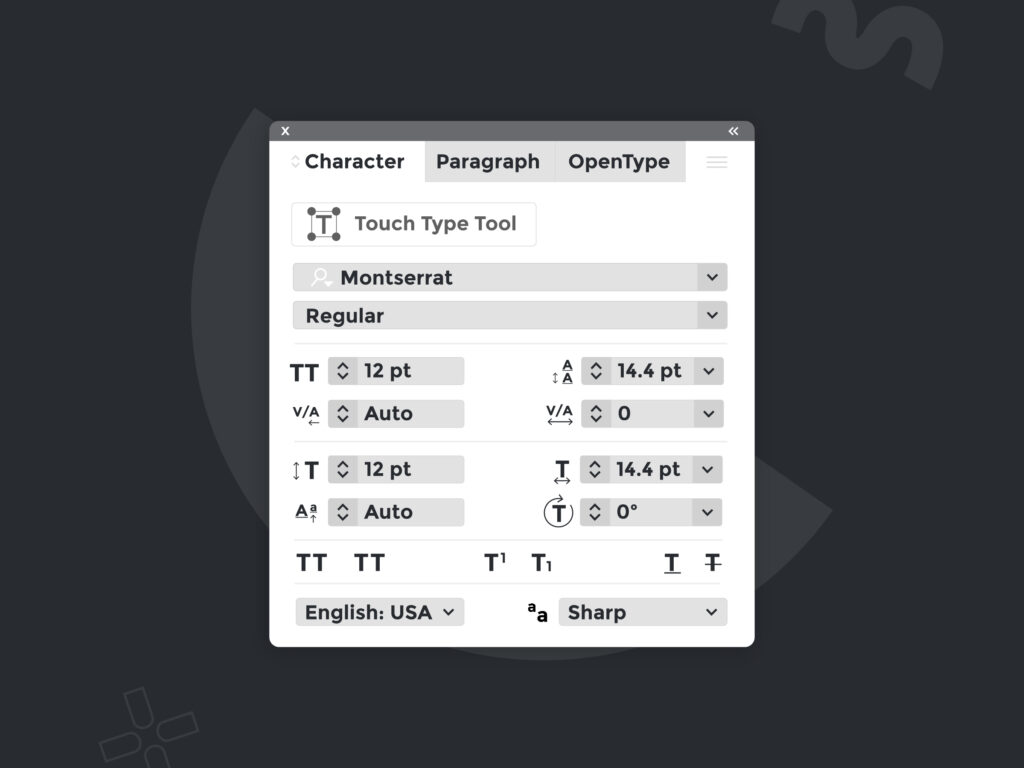 Editable Text
Find out if your text is editable. Use the selection tool (V) and click on the text to select it (or if it's part of a group, double-click until you've isolated it). Go back to the text tool (T) and click on the text. If you see the insertion symbol (the blinking vertical line) or if you can highlight the text, then it's editable!
Edit the text as needed, switching back and forth between the text (T) and selection (V) so that you can edit its size and placement as well.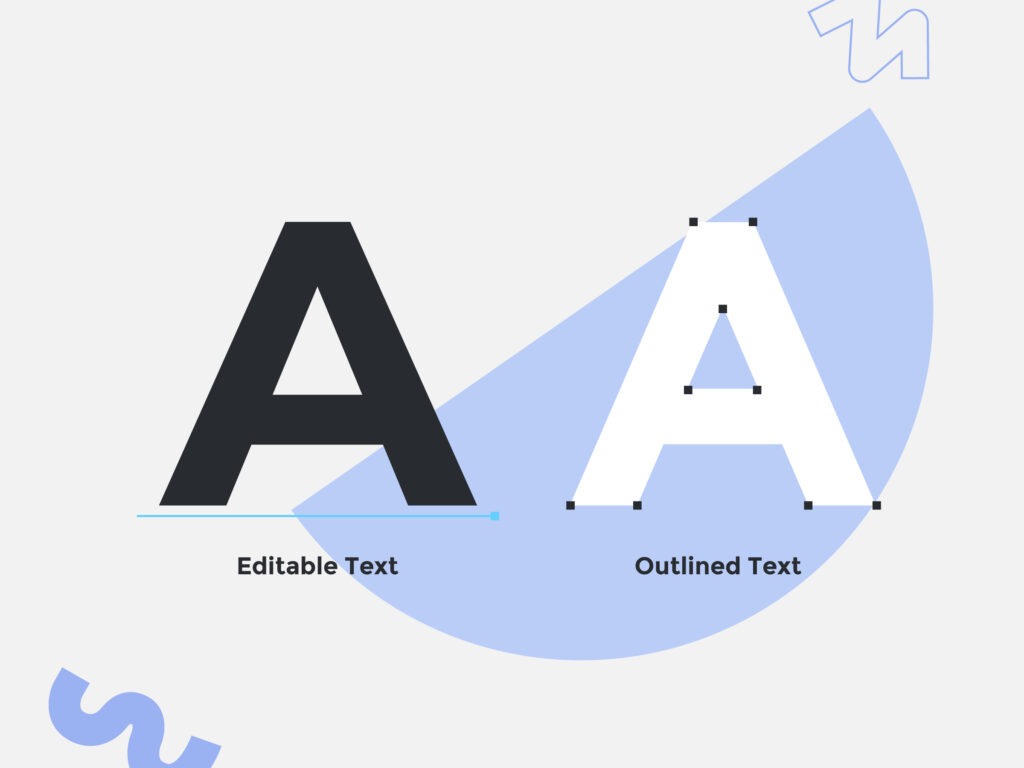 Uneditable Text
If you see outlines and a bounding box around the words, then your text is outlined and uneditable. The program no longer recognizes it as text but as vector graphics.
Why would text be outlined? Highly typographical text is usually outlined when it's a major part of the entire artwork and if the art director no longer expects it to need copy changes. This could be something like "Happy Birthday!" on a birthday card.
5. Exporting Your Finished Artwork
Adobe Illustrator can export your design in a variety of file types — JPG, PNG, EPS, SVG, and PDF, among others.
Saving Vector Files
If you want to export your file with its vector properties intact, go to File > Save As and export your graphic as a PDF, SVG, or EPS.
PDF files are reliable for sharing documents that look just the way you intended — they are supported by nearly every digital device possible. But remember that a PDF file's editability is less than that of an AI file.
SVG files are awesome for vector-only graphics that are intended for website usage, while EPS files are convenient because of their compatibility with many viewing and editing platforms.
Saving Printable Images
To save printable images, go to Export > Export As.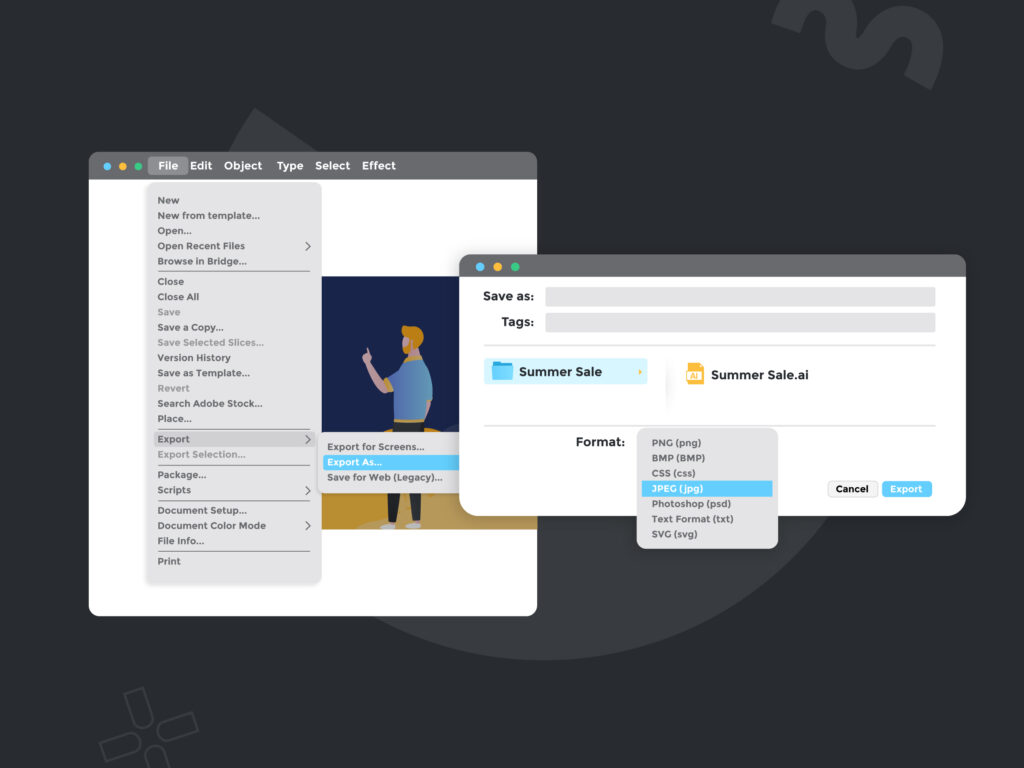 In the Save as type dropdown menu, select JPEG (*.JPG) or PNG (*.PNG).
Make sure the Use Artboards checkbox is checked and select the file destination. Click Export.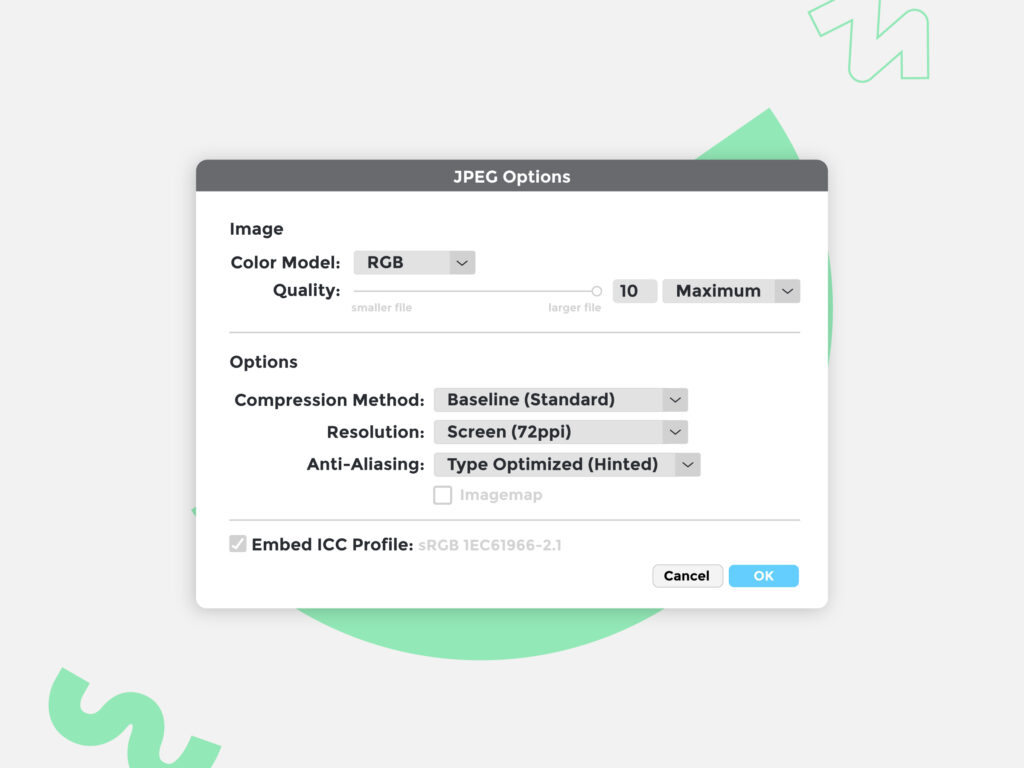 For JPG files: In the popup that appears next, apply the following settings.
Set Color Model to RGB
Set Quality to High or Maximum
Set Resolution to High (300 PPI)
Set Anti-aliasing to Art Optimized (Supersampling)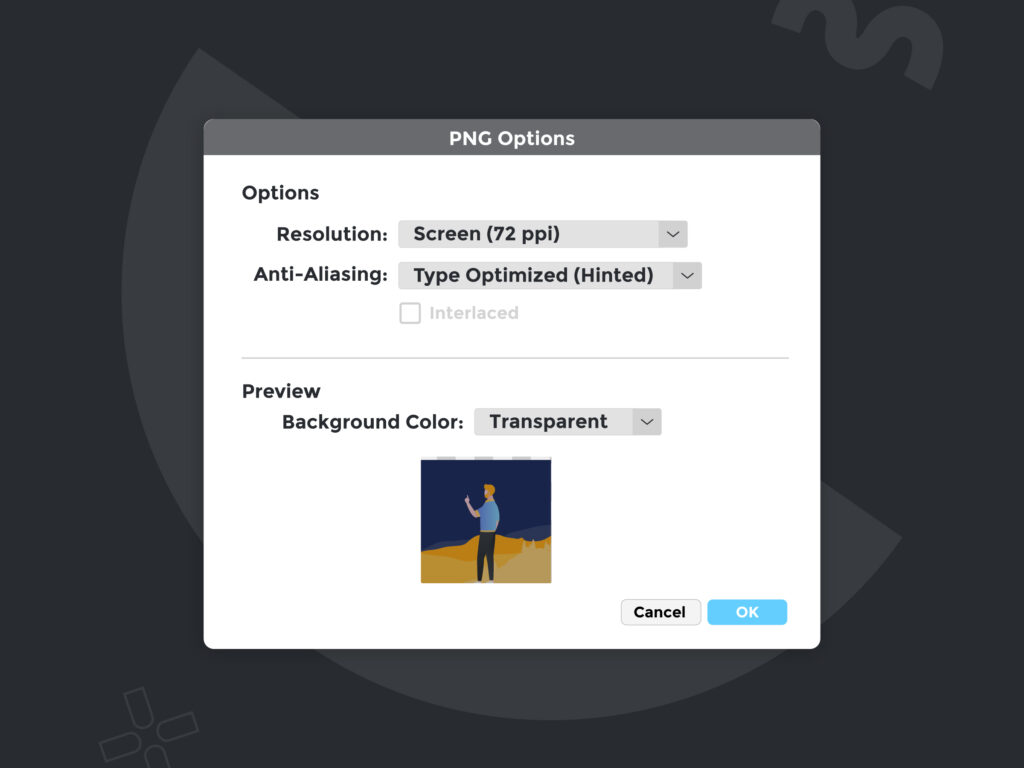 For PNG files: In the popup that appears next, apply the following settings.
Set Resolution to High (300 PPI)
Set Anti-aliasing to Art Optimized (Supersampling)
You don't need to check the Interlaced box
Background Color: Since this is a printable file, transparent backgrounds will default to white
Then click OK!
Saving Web Images
Go to File > Export > Export for Screens. In the window that appears, you'll be able to customize the following:
The artboards or assets you want to export
The destination folder
File formats (and even sizes; you can scale up)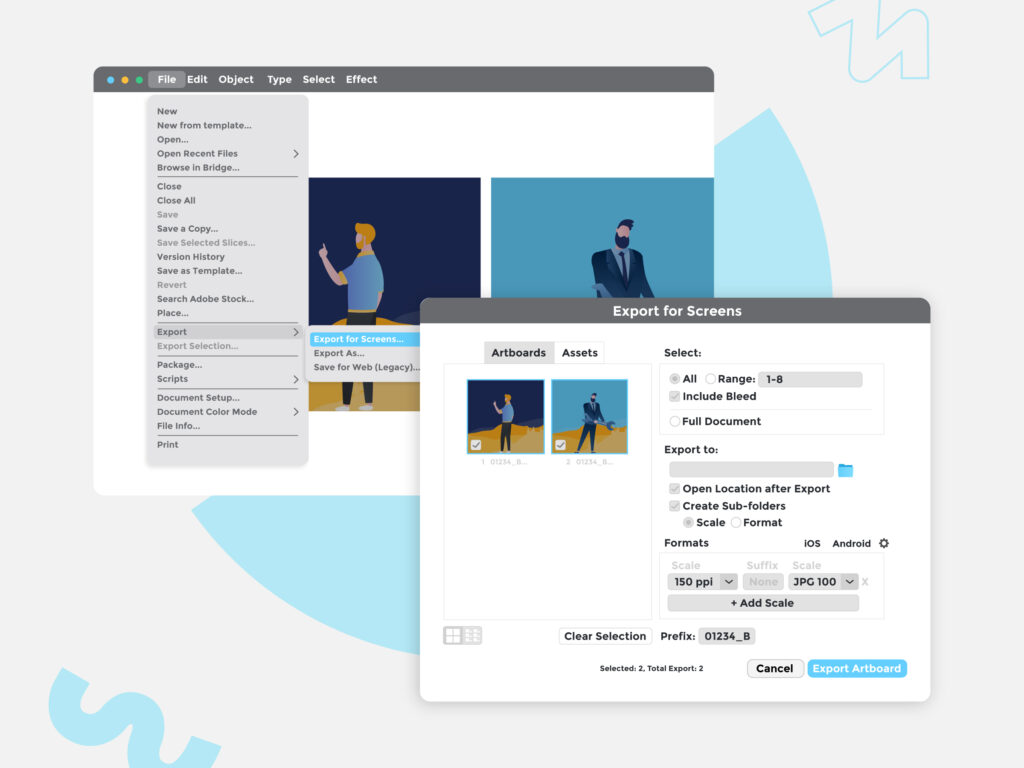 When you're done selecting your export settings, click Export Artboard/s.
And you're done!
For many of our subscribers like this creative agency, design source files are highly valuable because they are part of the service they provide to their clients. Design Pickle values your creative independence — you have complete ownership of the design files you receive.
Even if you're personally unable to make edits to these source files, just having them on hand gives you much more freedom and creative license. You (or your in-house designer or freelancer) can work with these files whether or not you're still subscribed to Design Pickle.
But if you want help in the form of unlimited requests and revisions, you know who to ask. (Hint: It's us.) You can also check out our work on our website!