A well-designed custom T-shirt can have a scroll stopping impact online or spark a conversation in public — plus it's a lot of fun. T-shirts can be an awesome way to promote your brand or business, support a cause in your community, or just get your voice out there in a unique way. No matter what reason you have for designing apparel, Design Pickle has tools to help you create and market your merchandise.
Check out the video below and read on to learn how you can use Design Pickle to create amazing apparel designs for your marketing efforts.
The first step in designing a T-shirt is to determine what needs to be on the shirt. This could be your company logo, tagline, or some other piece of creative that is vital to the branding and overall design of the shirt.
Once you've determined the requirements of your tee, you can start thinking about placement:
Are you printing on the front or the back of the shirt?
Are you printing on the pocket only or across the front?
Are you printing on both sides or all over the shirt?
Knowing where your design is going to end up  will help you figure out what should be included in the design besides your required creative.
Next up is, perhaps, the most fun step: finding inspiration. You were probably expecting this to be step one or two, right? We think you shouldn't start by looking for inspiration because it could lead to you subconsciously copy a design without making it original and unique to your brand and purpose.
When you're ready to look for inspiration, hop onto Instagram, Pinterest, Etsy, or Google, and start searching for designs that you like and that fit the purpose and requirements of your T-shirt. Maybe it's just an art style you particularly like, or maybe it's an entire layout that you love and think you could ideate on to create something new and original. Find a few pieces of inspiration to clearly communicate your vision to your designer.
Remember when you're looking for inspiration that simple can sometimes be better. Some of the most iconic T-shirt designs of all time are very minimal in their design. It's also important to not look at only design inspiration but also designs on actual shirts. Sometimes a great design idea would make a better poster or phone case than a T-shirt.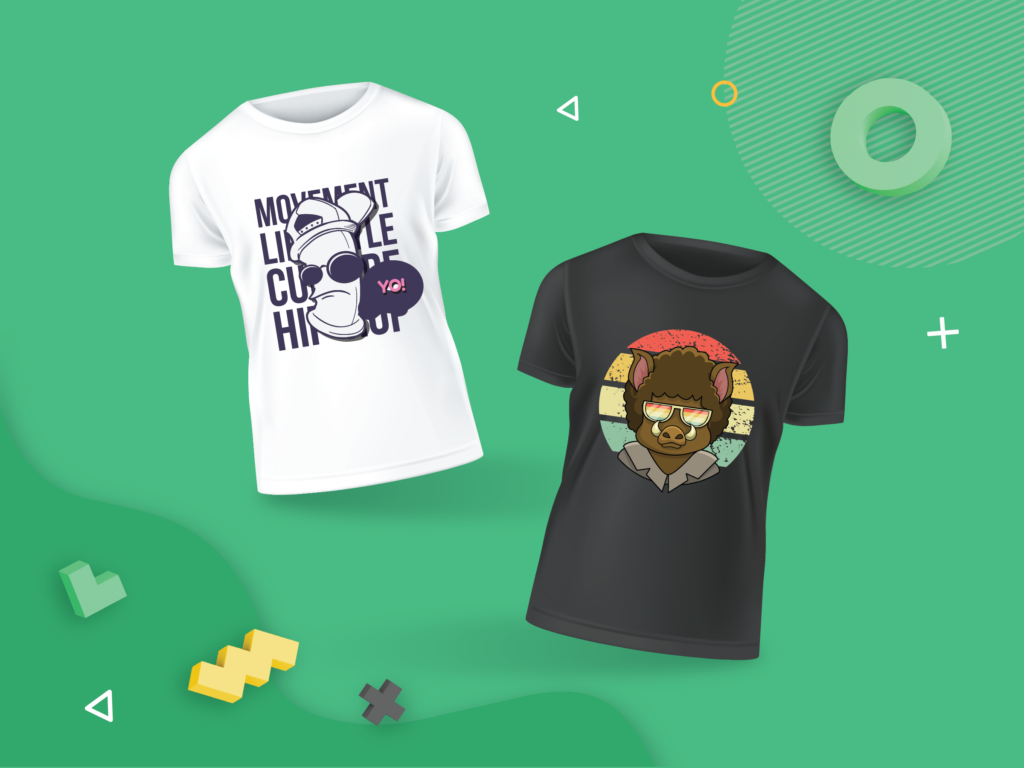 Part of finding inspiration to share with your designer is determining the overall color palette of the shirt. Color palettes are a little different with apparel because you need to take the color of the actual shirt you'll be printing on into account.
If you know what color the shirt is going to be, then use that as your starting point for choosing a color palette. Or, if you have a specific brand color that needs to be used, start there and choose the shirt color based off of that color palette — just don't forget about it or you could end up with a great design that clashes horribly with the color of the apparel. If you're having trouble picking a color palette we recommend checking out Adobe Color or asking your designer for their input.
Once you've got the content and the inspiration, it's time to get your T-shirt designed! There are some important specs to keep in mind. Make sure you're getting the proper file type back; PNGs preserve the transparency and make for the best print files. You'll also want to make sure your color space and resolution are sufficient for printing. In general, you'll want 300 DPI resolution, sRGB color space, transparency preserved, and a reasonable file size. We recommend under 25MB.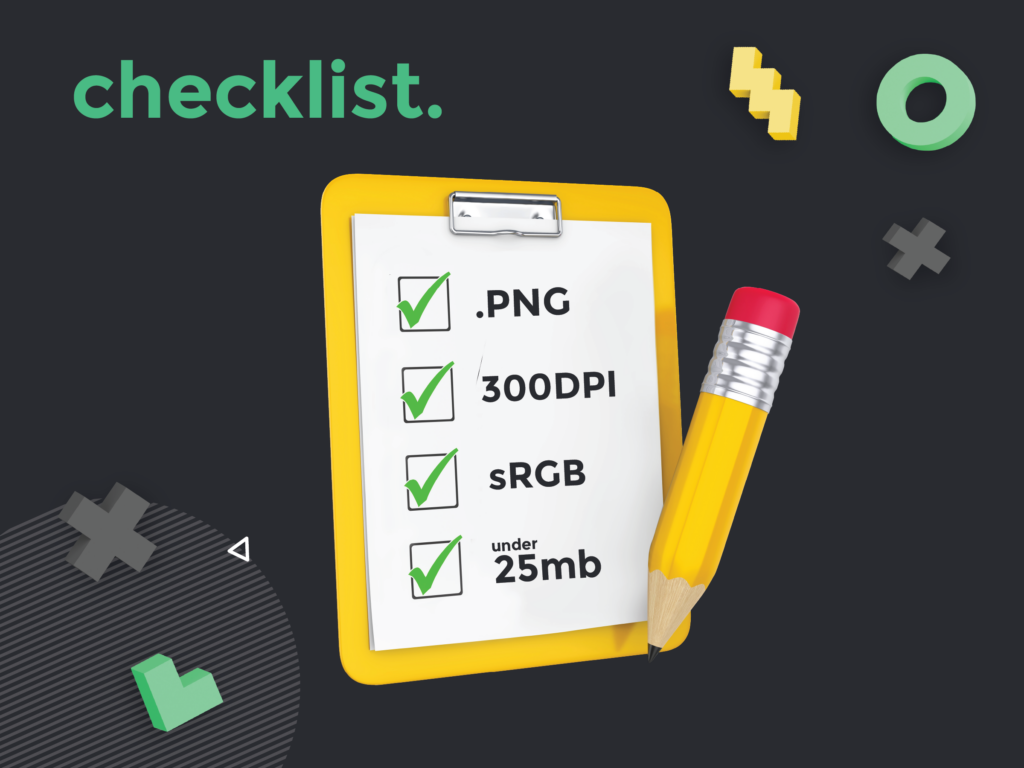 The last thing you'll need to do is choose what printing service to send your artwork to for printing your T-shirt!
Now, unless you're a designer yourself, you're probably going to be working with a professional to create custom T-shirts. Here at Design Pickle, we've designed thousands of shirts and other pieces of apparel for businesses all over the world. We're experts and have a team of designated designers ready to help you make your custom T-shirt dreams a reality. We love T-shirt design so much we even have our own merch line, #OBEYTHEPICKLE.
Take a look at design samples we've created or check out our graphic design plans to get one step closer to creating the coolest T-shirts around. 😁