You've been staring at your screen for hours. Scrolling through Pinterest boards, scouring hashtag results on Instagram, skimming through sample works and still haven't found the graphic design inspiration you need to get your creative juices flowing.
In this post, we'll explore the concept of the 'creative block' graphic designers face and we'll share six ways to search for graphic design inspiration that don't involve another hashtag search.
Why You Need Graphic Design Inspiration to Cure Your Creative Block
Routine, the same workspace, a lack of muse—somehow, they all decided to conspire against you—and now you can't seem to get your ideas moving. To make things worse, you started questioning your creative side.
Ugh.
We've all been there at some point, and it's not a great place to be. A creative block is more than painful.
It makes it difficult to stand behind the projects you were assigned
It plays with your mind, telling you you won't find your inspiration anytime soon
Inspiration, as defined by the Oxford Dictionary, is "the process of being mentally stimulated to do or feel something, especially to do something creative."
So how do you find this elusive graphic design inspiration to start your creative process?
Here's the thing with finding your flow: it's important to become observers of our own creative inspiration and understand what triggers us to create, in the first place. Check out these questions and be honest with yourself:
What drives you to create?
Why does a specific type of art intrigue you?
What inspires you to keep doing what you do?
We made a list of the best six places to find graphic design inspiration to kickstart cool ideas and tackle your next project.
Let's dive in.
Graphic Design Inspiration Destination #1: Solitude
Humans think differently in a state of solitude compared to being stimulated by the environment. This is a phenomenon researchers are still uncovering in neurological studies but one that has been practiced for over 5,000 years in the form of meditation.
When you unplug from an over-stimulating environment (alerts, messages, notifications, etc.) to quiet your thoughts and bring your focus inward, you are essentially unlocking a new way of thinking in your brain—and a completely new source of inspiration.
Instead of trying to make connections in the chaos of your environment, your brain can take time to focus on self-reflection (i.e. connecting your knowledge and experiences with your purpose, self-identity, and how you believe to fit into the world).
These connections are the catalysts for 'aha' moments—a storyline, color scheme, or design element you've seen that would work like charm for your upcoming project.
Nowadays, there are lots of guided meditation apps that can help you get started.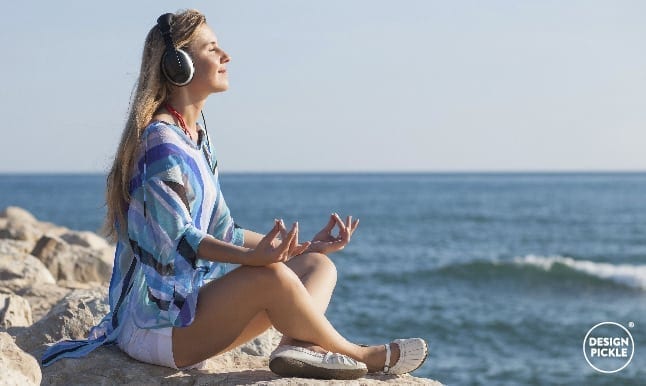 You can also find solitude and practice this internal information processing in everyday activities like taking a shower, going for a walk in nature, or finding a quiet space to close your eyes and breathe.
Graphic Design Inspiration Destination #2: Your Favorite Local Spot
We're talking about the coffee shop, library, shopping mall, smoothie bar, park or any other venue that humbly reminds you of the 7.4 billion other humans doing inspirational, creative things daily.
While solitude may unlock a profound way of thinking and uncover graphic design inspiration, people-watching (i.e. observing the behavior and interaction of humans) can unlock an infinite supply of varying inspiration for content creation.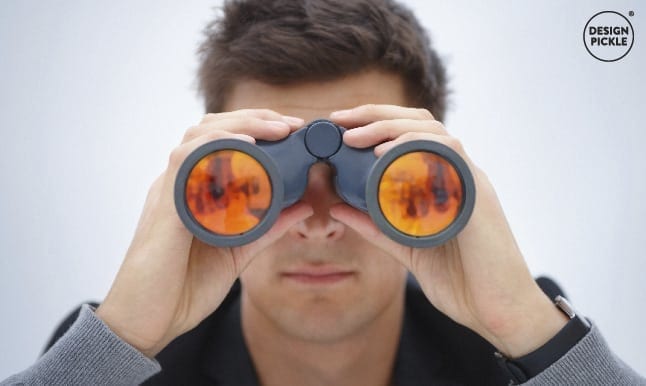 A few tips for purposeful people-watching:
Take Notes.

Bring a notebook or laptop so you can jot down inspiration as it comes and refer back to it later. Keep notes and use as many descriptive words as you can to note colors, patterns, facial expressions, and design elements.

Listen Up. Pay attention to the

interesting snippets of conversation you overhear. Eavesdropping is an excellent way to open your eyes (err, ears) to new perspectives.

Stereotype.

Ok, this doesn't sound right but wait for it. If you see someone or something which falls into a 'category' at first glance, take note of your classification reasoning. What elements of their dress, facial expressions, gestures, or behavior made you categorize them in the first place?

Look Around.

Notice any interesting design elements of the venue. How are the book displays arranged? Does the font on the welcome sign look cozy and inviting? Describe the pattern of a leaf you find at the park.

Question Your Feelings. When you walk into a new venue, take a minute to notice your first impression of the place. Do you feel instantly relaxed, slightly annoyed and on-edge, or completely indifferent? Then examine why you felt that way. Is the decor modern and inviting or obnoxious and distracting? Are the lights too bright or just right?
Observing human interaction—with others and with the world we live in—is a foundational step in finding the story your graphic will tell. Create the story, then use the story elements to inspire your actual design.
Graphic Design Inspiration Destination #3: The Mighty Internet
There's this one place to go where you can find out everything about…everything. It's a fun place, but it comes with its downsides, like procrastination.
Here's a list of stellar artsy websites so next time you're looking for graphic design inspiration, you don't scroll the Internet like a maniac.
Pinterest is jam-packed with creative talent, which makes it a notable place to get visual inspiration. The people at Creative Blog wrote an entire post about brilliant graphic design Pinterest boards you should follow.
Sarah McHugh from Creative Boom Magazine describes it as "an established international showcase of creative work, a must-read for any designer wishing to keep up with trends or just get inspired by great design."
According to Sarah, this blog is "a collective of individual writers sharing articles about architecture, design, photography and UX." Its forte is the emphasis they put on 3D work, a part of graphic design that's been a bit absent lately.
For many years this has been UK's leading design magazine; "It continues to bring you high quality, well-written news and inspiration across graphics, branding, interiors, digital, product, furniture and more," says Sarah.
As Sarah best describes it, "Create is Adobe's magazine by creatives, for creatives—available online and as a mobile app." It's a great place to look for inspiration and tutorials on photography, illustration, graphic design, motion graphics, and more.
Creative Boom named this one "the world's leading monthly magazine for advertising, design and visual culture." It's colorful, fun and insightful, so make sure to check it out.
To find more blogs for graphic design inspiration, check out Creative Boom's post where you'll find about 50 names.
Graphic Design Inspiration Destination #4: Other Creatives In Your Niche
Networking is like a hidden treasure because you can be easily inspired by the people who share the same circle of interests. You can join graphic design communities where you can talk about projects, ask for feedback and even find out about potential work gigs. Or head out to CreativeMornings—a breakfast lecture series for the creative community.
Think about it as not just connecting with people in your niche, but learning from creatives with different backgrounds and cultural experiences. All that inspiration will feel like a breath of fresh air and it will help you approach projects from a new angle.
Graphic Design Inspiration Destination #5: Sources Outside Your Niche
Here's the thing: if you're only looking at art in your niche, you'll end up seeing all the trends and eventually get bored.
Don't be afraid to step out of your comfort zone and look for inspiration outside your niche. Perhaps a funky architecture magazine or you're favorite hairdressers' salon––sometimes, the finest sources of inspiration come from non-conventional spots.
For example, Toronto-based Graphic Designer, Michelle Lee, turned something tragic into a source of  inspiration: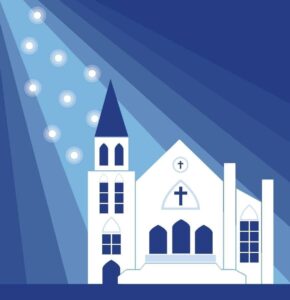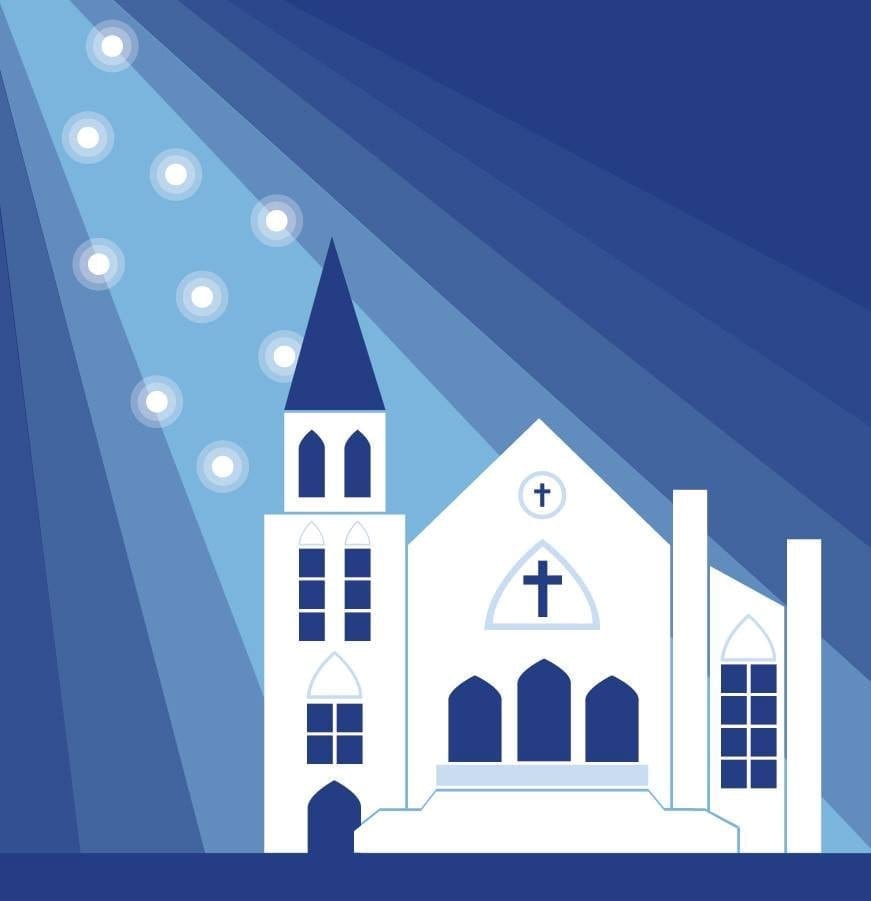 "Three years ago, I was attending a conference in Charleston, SC when the tragic shooting took place at the Emanuel African Methodist Episcopal (AME) Church. In the aftermath, I was moved by the community's outpour of love and continued faith in humanity, inspiring me to illustrate a dedication to the 9 victims. ❤"
Graphic Design Inspiration Destination #6: The Godfathers Of Graphic Design
Whether you're new to graphic design or you've been rocking the field for a while now, there are some names you need to know.
Among the most influential graphic designers of all time, Creative Bloq mentions the following 25 (make sure you google them):
Best known for the Jurassic Park book cover
Best known for the Apple logo
Best known for the England football home kit, record sleeve designs for Factory Records artists
Best known for branding for Benetton, the New York Jets, Walt Disney and Billboard magazine
Best known for Bloomingdale's 'Brown Bag'
Best known for creating Exocet, Bastard and Tourette typefaces
Best known for designing the bus and tube pass holders for Transport for London
#8. Carolyn Davidson
Best known for Nike's iconic swoosh
Best known for April 1968's Muhammed Ali cover for Esquire Magazine
 #10. Saul Bass
Best known for his creative work for Martin Scorcese on Goodfellas and Casino
Best known for London's Barbican, Royal London Hospital and the Stockholm Kulturfestival
Best known for the FedEx logo
Best known for designing the typeface ITC Avant-Garde
Best known for her colorful collection of observations on visual culture and design called "I Wonder"
#15. Max Miedinger
Best known for creating one of the world's most-used typefaces, Helvetica
Best known for the original icons and interface elements on macOS
Best known for designing the font FF Meta
#18. Paul Rand
Best known for the IBM logo
Best known for the logo for London's V&A museum
Best known for the I ❤ NY logo
Best known for his album artwork for Lou Reed
Best known for the cover of Computer Arts magazine
Best known for his unconventional grunge typography style
Best known for the art direction of UK magazine The Face, The Times and BBC's website
Best known for branding and identity work for MOMA, New York City Ballet, Microsoft, NYC Transit, Sundance Festival
To make sure you're fully covered, we gathered a list of 20 brilliant examples for design inspiration (so you're not scrolling through Facebook, looking at cute dogs).
Wanna Spark Your Creative Energy? Check out these 20 examples for Graphic Design Inspiration
#1. Heritage by Madison: Brand Identity by Re Sydney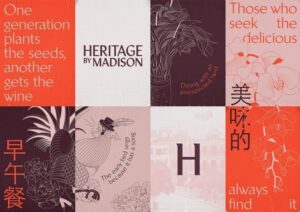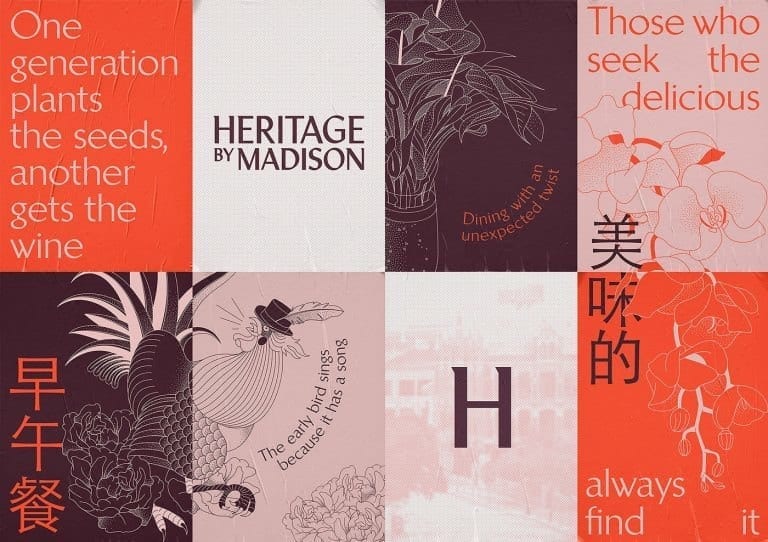 Here's an example of brand identity from Sydney-based agency Re and tattoo artist and illustrator Jake Foreman for the restaurant Heritage by Madison.
"Fusion lies at the heart of the Heritage concept. […] Our idea was to bring this fusion to life with a playful sense of the surreal and subversive, using one of the world's oldest forms of advice—proverbs. In this way, Heritage could occupy a distinctly different position in Shanghai's gastronomic landscape than its name alone implies; a place where historic worlds combine to create something fresh and enticing," the design team told Inspiration Grid, a blog celebrating creative talent from around the world.
#2. Gradiente Social Cooperative Branding by Mezzopieno Studio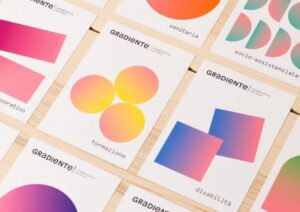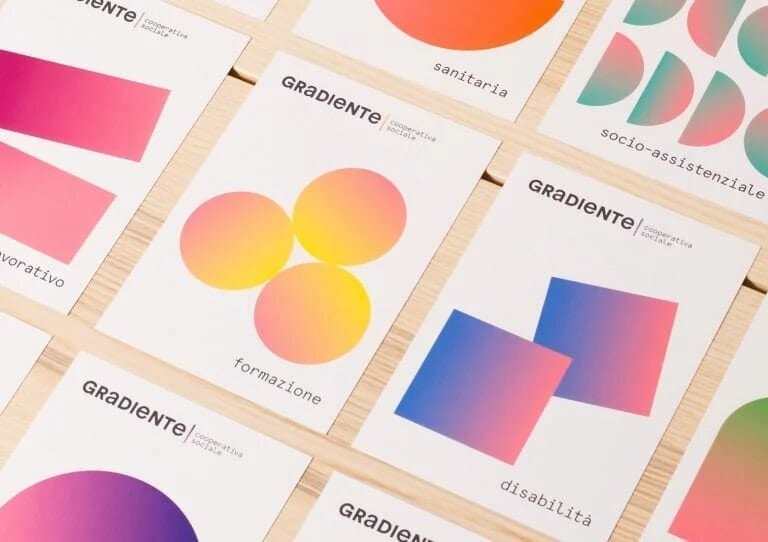 A fun and bright brand identity Italian for Gradiente, an Italian Social Cooperative created by the talented people at studio Mezzopieno.
#3. Chez Christophe Chocolates: Packaging Design by arithmetic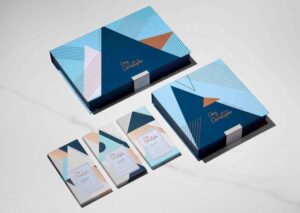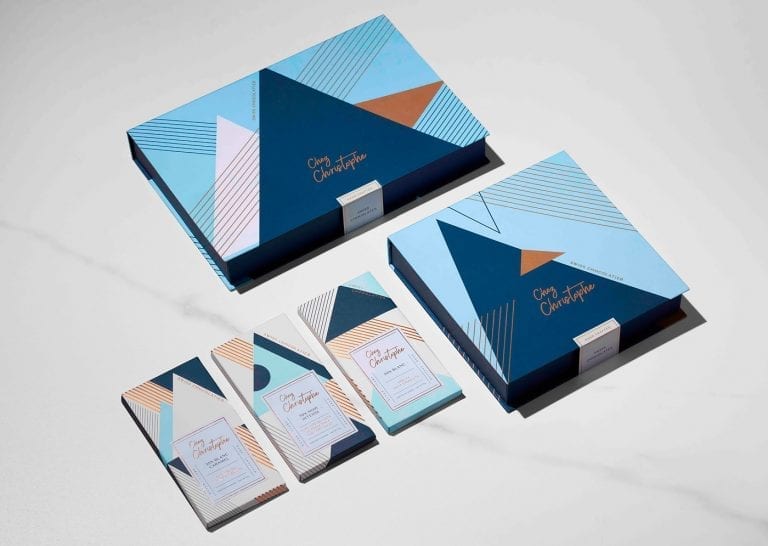 Canadian design studio arithmetic created this stylish brand identity for Chez Christophe Chocolates.
"In celebration of the chocolatier's Swiss roots, we were inspired by the Swiss Art Deco lacquer designs of Jean Dunand (1877-1942). Using geometric forms in primarily triangle formations and repetitive line work, we developed a graphic language that nods to the peaks of the Swiss mountain range […], a non-literal graphic solution to the typical approach of depicting the roots of the Swiss Alps. The interior package depicts a linear graphic scene and founder's story.
#4. Shower Beer: Branding & Packaging by Snask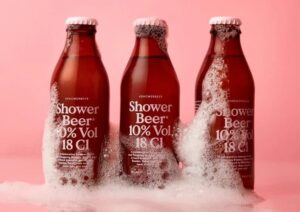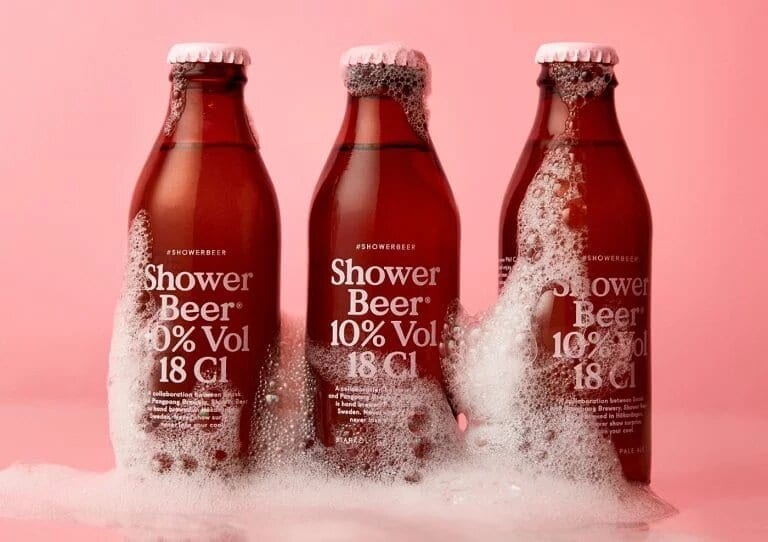 Truly creative packaging by Stockholm-based studio Snask.
Cheers to this "sweet but strong pale ale, served up in a palm-friendly 18 cl bottle, that can be finished in three gulps while taking a shower".
#5. Cool Typographic Artworks by Prateek Vatash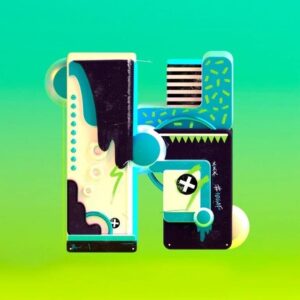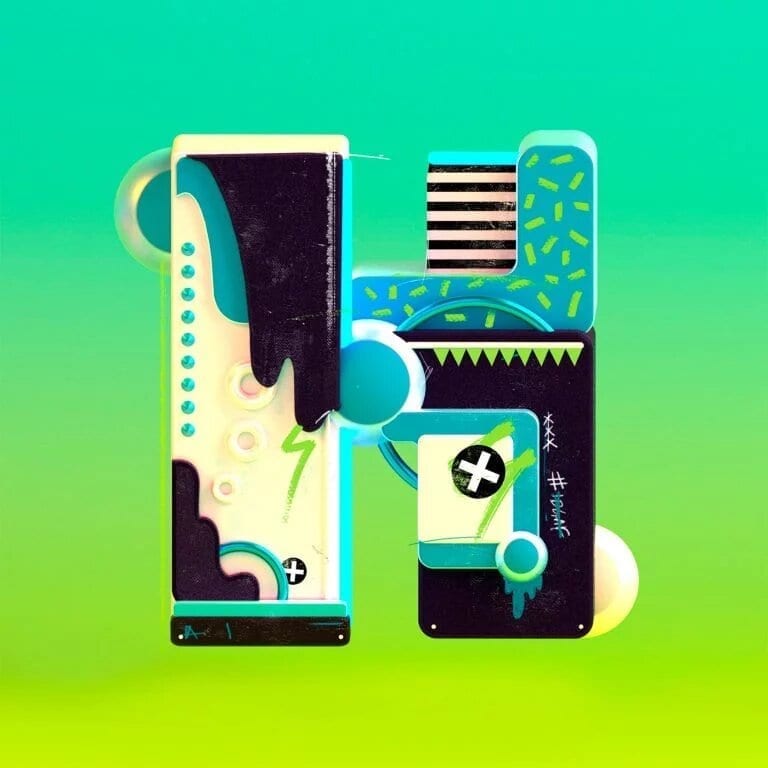 Graphic designer Prateek Vatash created these typographic pieces for the 36 Days of Type project.
"For this year, I wanted to make the letters and numbers feel more personalized, so I took a more playful and grunge approach. It was also an experiment with a new style, and I wanted to see how that would translate to typography, " said Prateek.
#6. Island Jack's Branding & Packaging by Studio B.O.B.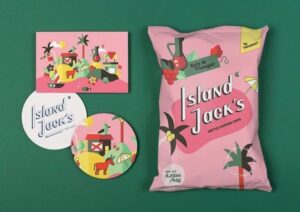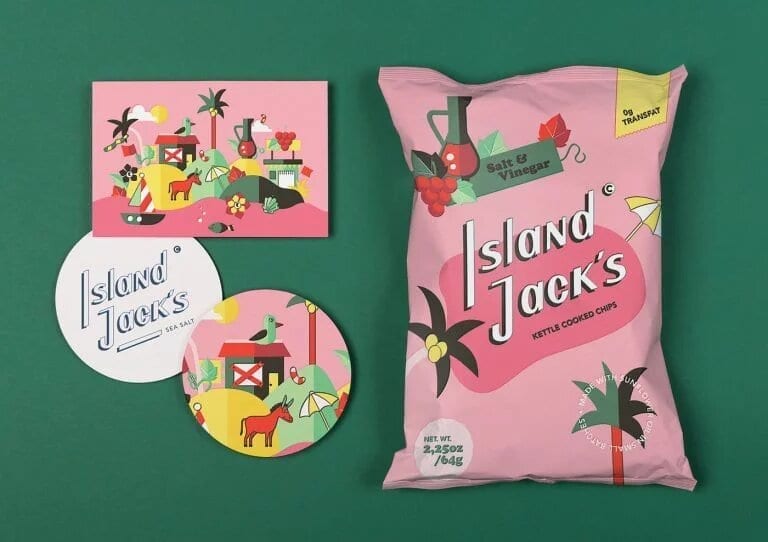 Fun brand identity and packaging coming from German design studio B.O.B for potato chips company Island Jack´s.
"Highest quality, personality and fun are very important for this brand, which stands out through its charismatic illustrations. The logo is inspired by Miami's vintage road signs and communicates in combination with the original color scheme and illustrations a feeling of summer, holidays and Miami vibes."
#7. M-penta Branding by Mayra Monobe & Studio Lamosca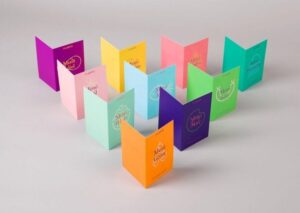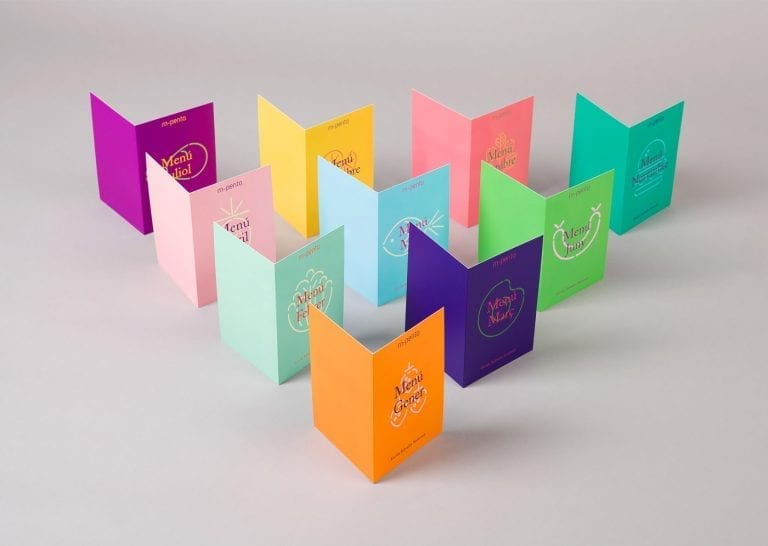 Designer Mayra Monobe and Studio Lamosca made this colorful brand identity for catering company M-penta. They work with children's schools and deliver healthy nursery meals.
#8. Dimple Branding by Universal Favourite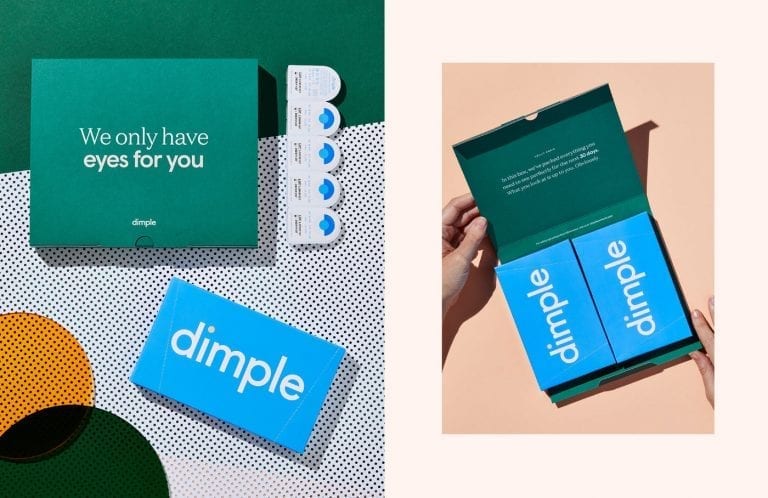 Brand identity by Universal Favourite for Dimple, a new contact lens subscription service.
#9. Closer: A Game About Human Connections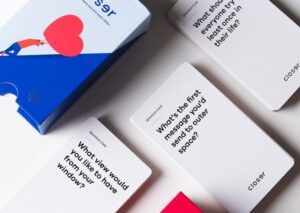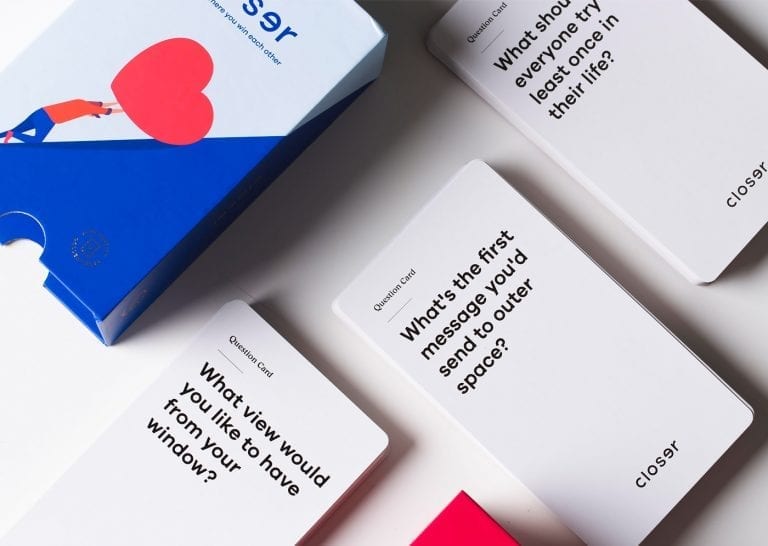 NY based studio Lateral did a fab work designing this board game called 'Closer'.
"While it looks merely like a game, we designed Closer to be much more than that – and the choice is entirely yours. Closer can be about your memories, your stories, your past, your aspirations, your future," the creative team says.
#10. Vancouver International Film Festival Branding by Zak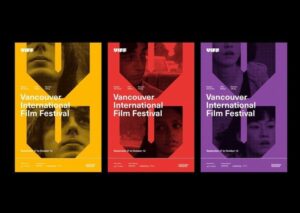 Brand identity for Vancouver International Film Festival 2018, created by design studio Zak.
"We worked to develop a diverse, yet cohesive campaign direction that featured stills from VIFF's nine, uniquely color-coded, film streams. The concept aims to capture a moment in time for each stream as the film stills appear caught in a moment of movement, all while being contained within VIFF's bold V logo."
#11. The Joule Hotel Branding by Matchbox Studio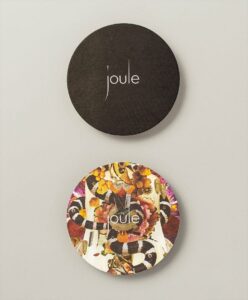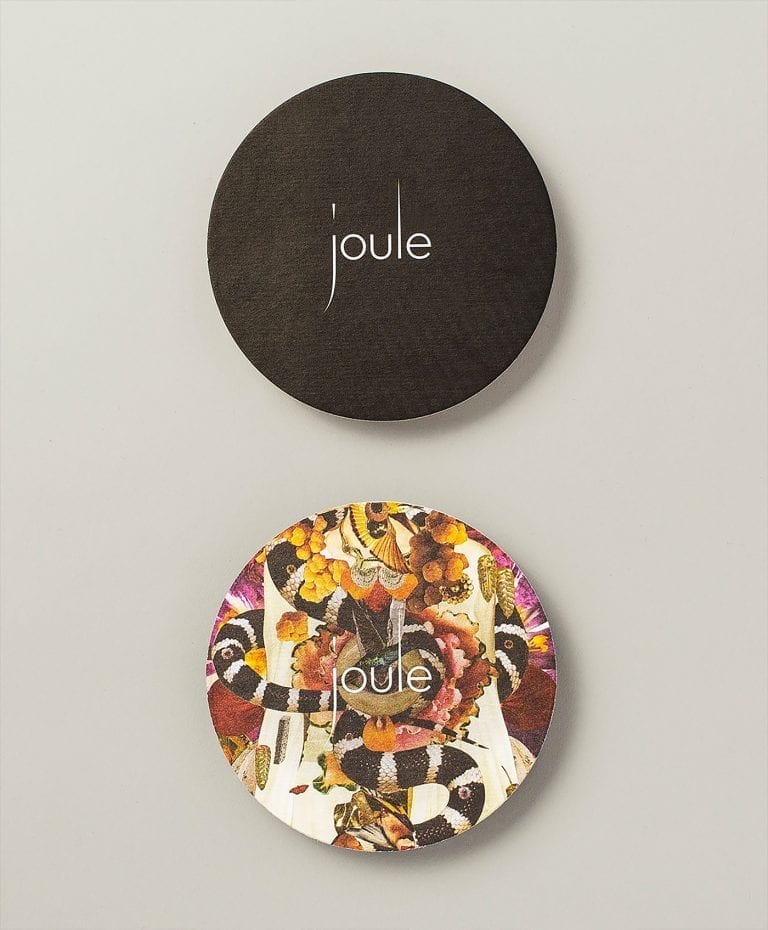 Matchbox Studio used a bold graphic style to create a fresh identity for The Joule Hotel.
"Exclusive yet all-inclusive, historic yet modern, The Joule is much more than a luxury hotel – it's a Dallas landmark at the forefront of the downtown resurgence."
#12. Creative Lettering by Ana Mondragon

Ana Mondragon is a Columbian designer who gets excited about letters.
#13. A Year's Worth of Giving by Neenah Paper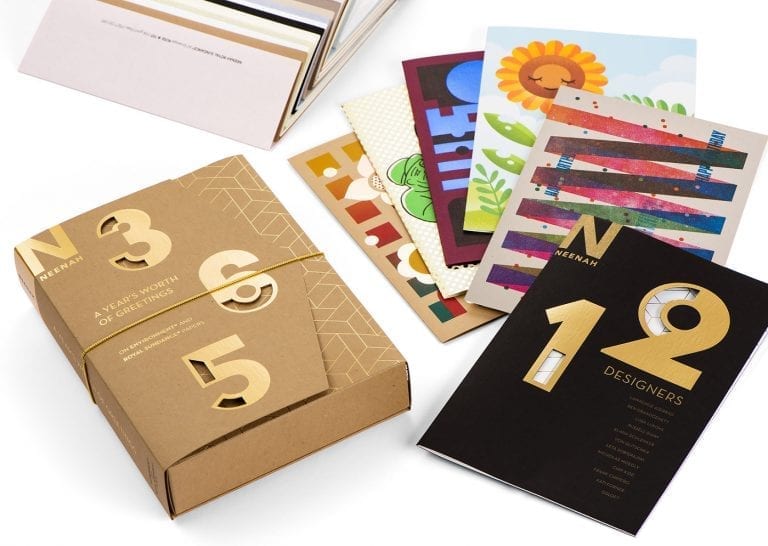 The amazing work of 12 inspiring designers (including Lawrence Azerrad, Luba Lukova, Ben Grandgenett, and Chip Kidd) who created a collection of 24 greeting cards' called A Year's Worth of Giving' for paper manufacturer Neenah.
#14. What's Brewing 2019: Branding by Melvær&Co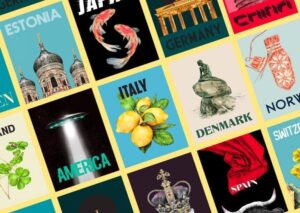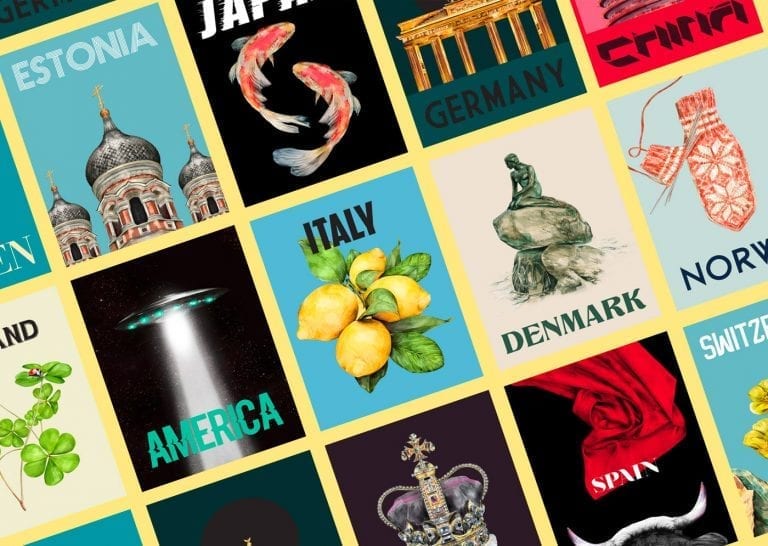 'What's Brewing" is a Norwegian craft beer festival that celebrates worldwide breweries. Melvær&Co studio created a fresh new identity and campaign for their 2019 edition.
#15. Dragon Stamps: Illustrations & Design by Invisible Creature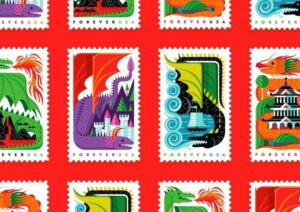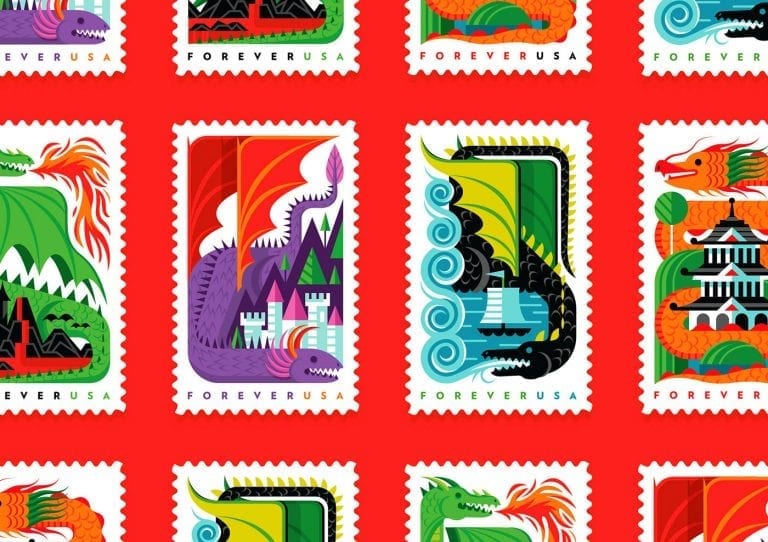 Forget about boring stamps: Invisible Creature studio created this dragon-inspired set of 'Forever USA' stamps for the United States Postal Service.
#16. Vestre Catalog 2019 by Tank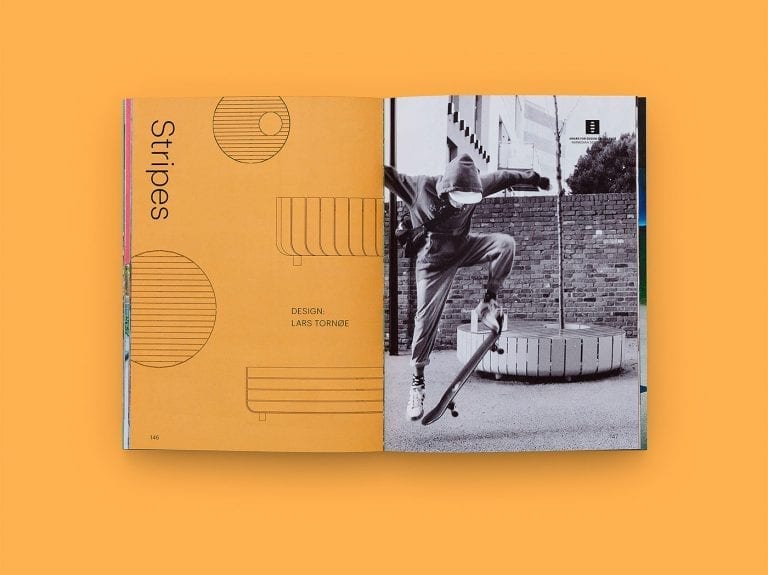 Tank studio created this hip Vestre catalog, a Scandinavian leading manufacturer of outdoor furniture.
#17. Verboten Magazine: Art Direction by Ezequiel Macchi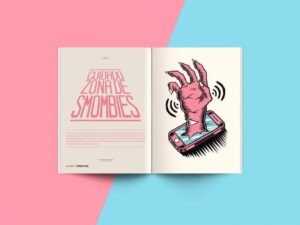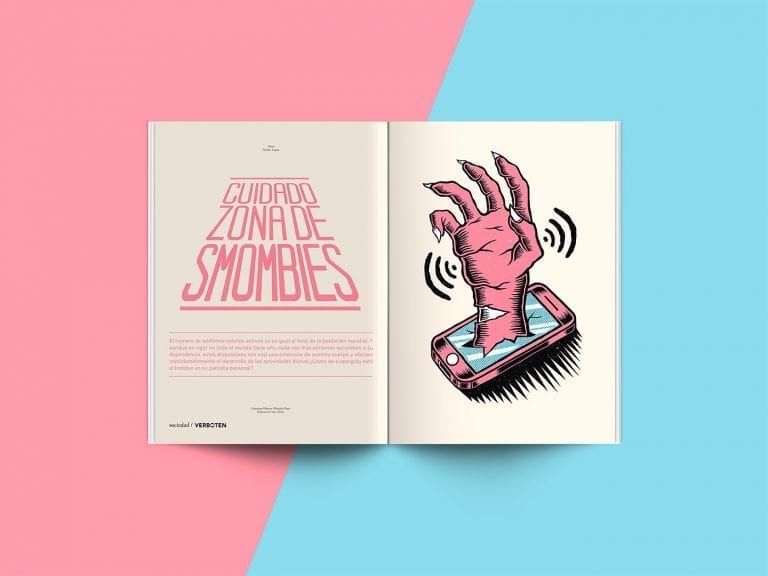 Amazing collaborative work of art director Ezequiel Macchi, Federica Camerini, Alberto Eduardo Pepe and Filippo 'Stay Dirty' Colombo for this Spanish magazine focused on arts, culture and society.
#18. Creative Book Cover Designs by Adam Faniszlo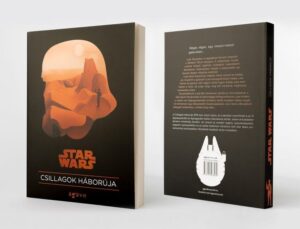 Here's one of Adam Faniszlo's most inspiring book covers, a Hungarian designer and illustrator.
#19. The Sneaker Dot-to-Dot Book by James Oconnell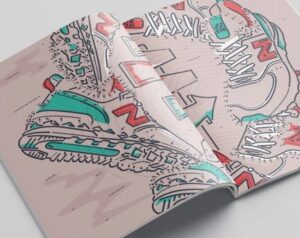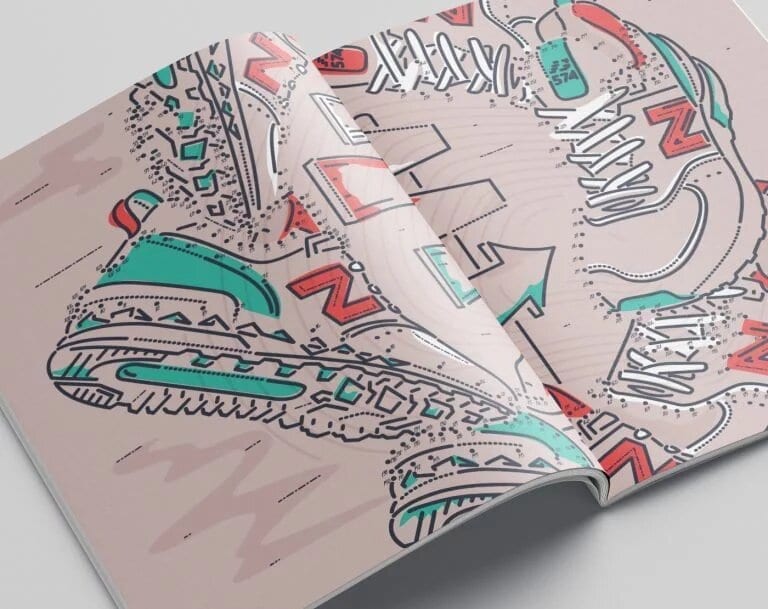 Creative director James Oconnell created a book filled with dot-to-dot illustrations focused on sneaker culture.
"With the web being filled with inspiration sites leading people to the latest and greatest (sometimes weird) sneakers, I wanted the concept to be based around the core idea of joining them all together. This is where Joining the dots of sneaker culture was born."
#20. Identity Design for Location 68 by FL@33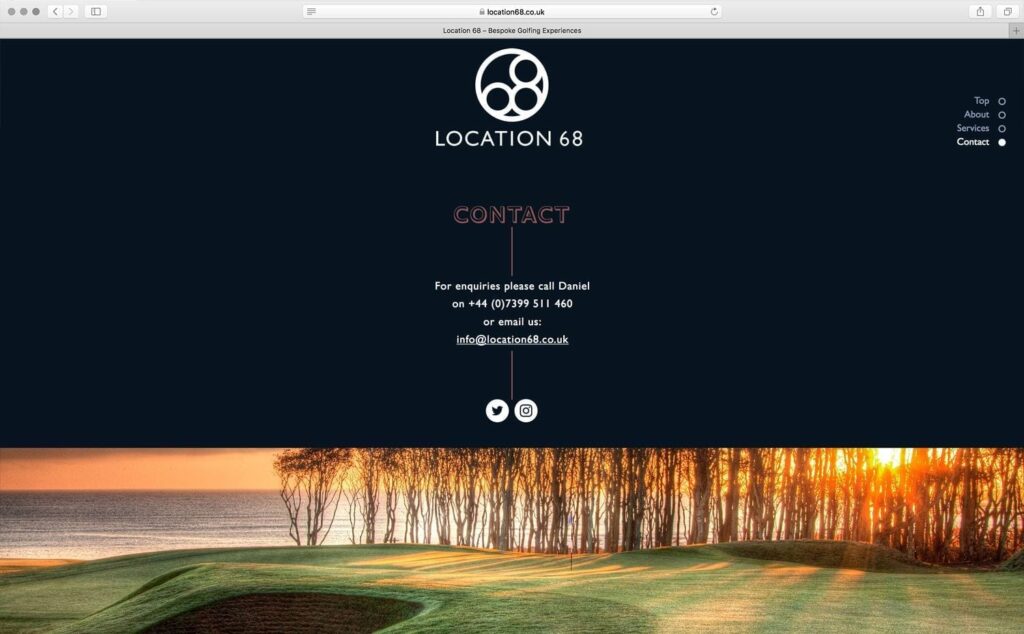 FL@33 designed a simple, yet sophisticated brand identity for UK-based Location 68, a consultancy for bespoke golfing experiences.
"The brand's key fonts are Gill Sans MT Pro Medium and the playful display typeface Gill Sans Shadow MT Pro. The responsive website was optimized for desktop browsers where the site's parallax effect adds an extra touch to the design," says FL@33.
Over to You
If you're still struggling with finding inspiration for your next campaign, download our free Digital Design Library – full of 200+ examples of designs our clients used in their campaigns.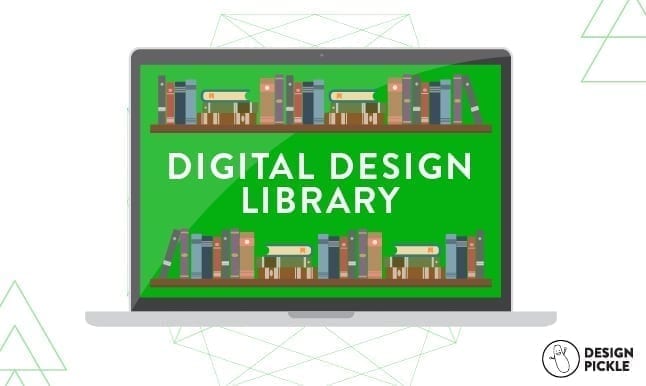 Discover what kind of graphics Design Pickle can help you create for your future campaigns.