Summer is all about fun and warmth. Lazy poolside days and sparkling seashore nights — it's the perfect time to come alive! It's more than just a season; it's a whole mood. And you can take summer anywhere with you, all year round, simply with the right color schemes.

Here are 7 Summer-Inspired color palettes for your brand:
1. Boardwalk Afternoon
Bright denim blue joins a clear, minty sky, strawberry ice cream blush, and white sand. It's one of those unforgettable summer holiday afternoons. This color palette is great for beauty product packaging and airy, feminine interiors.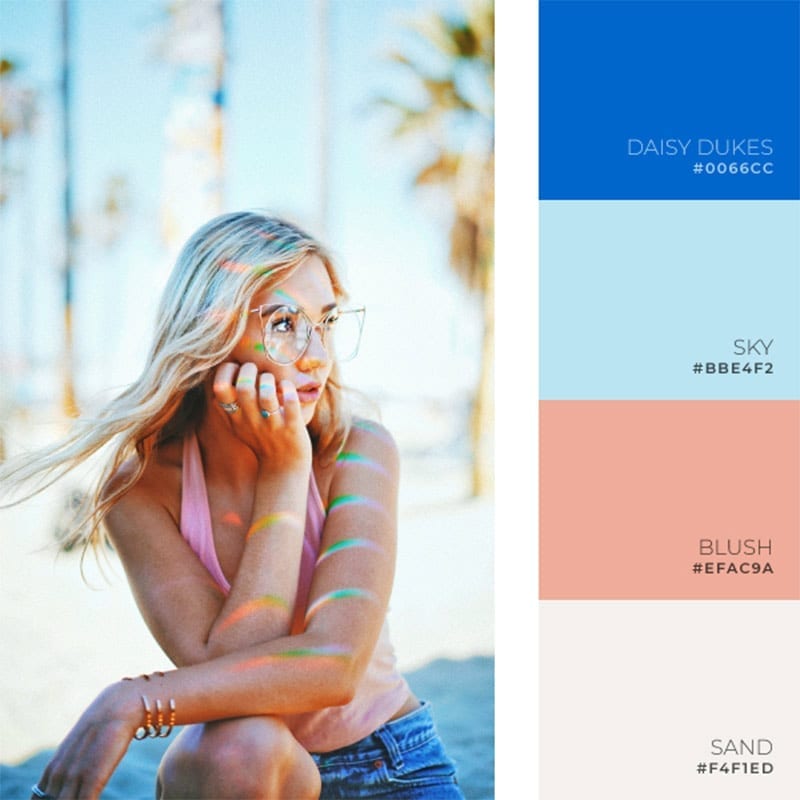 2. Spa Resort
Who knew such a muted scheme can still remind one of summer? Dark-tiled pools, teakwood villas, cool bedrooms, and the fragrance of sandalwood… This palette stirs up daydreams of luxurious island getaways.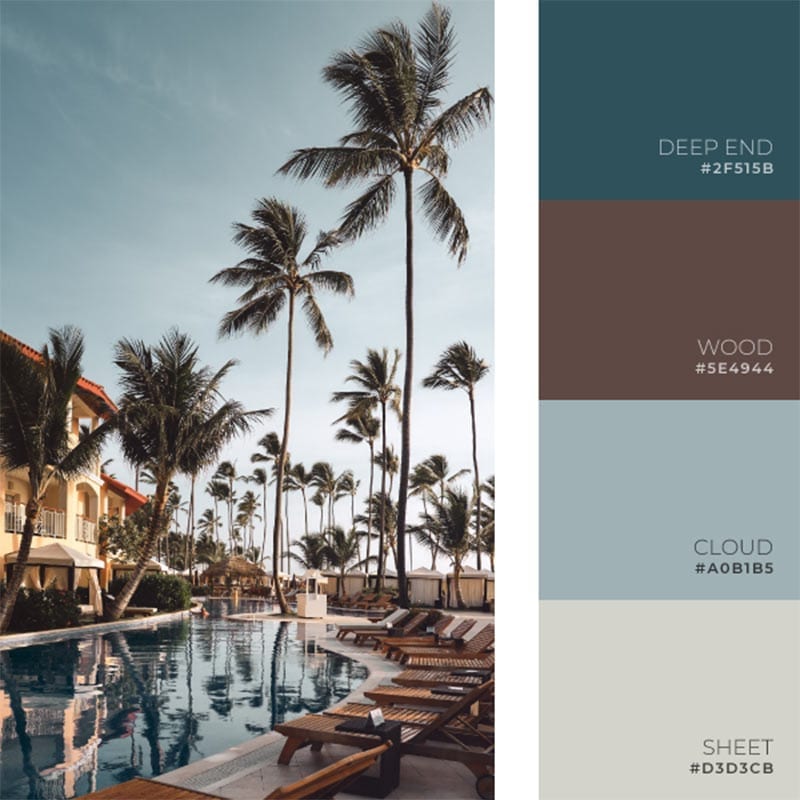 3. Ocean Swim
It's summer, and the rest of the world may be a riot of color, but when you're in the water, there's almost nothing but blue, blue, blue. There's something both exhausting and profoundly peaceful about hours of swimming, and this color palette is about those lovely, quiet-and-alive moments.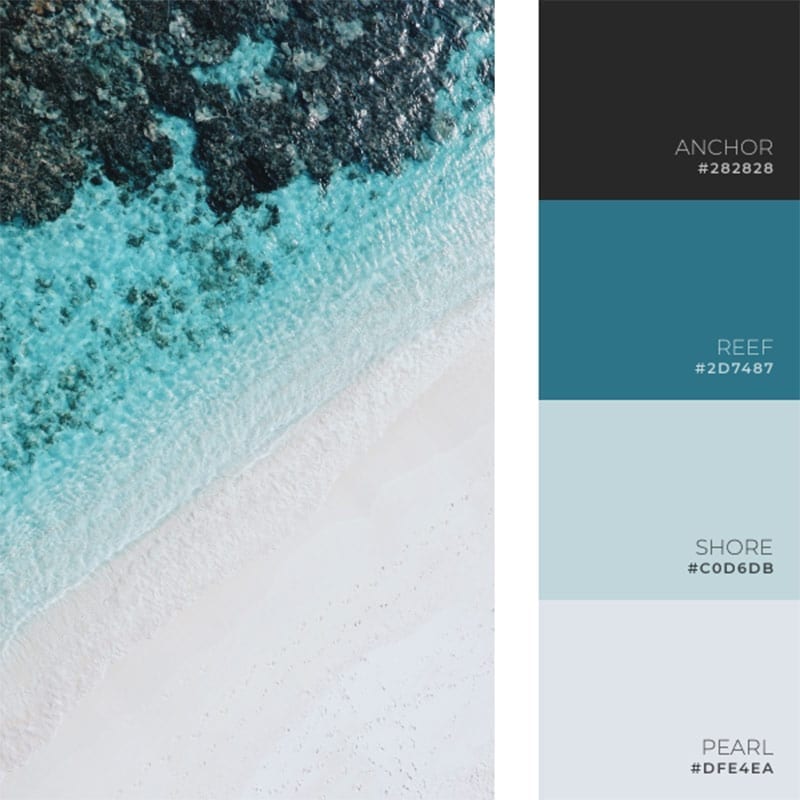 4. Summer Brunch
Again, we're retreating indoors for this color palette — but keep the windows wide open! Let the sunlight stream onto our humble spread. Meat and fruit preserves, olives and couscous, cheese and rosé: this salty-sweet color palette reminds us of summer's culinary holiday delights.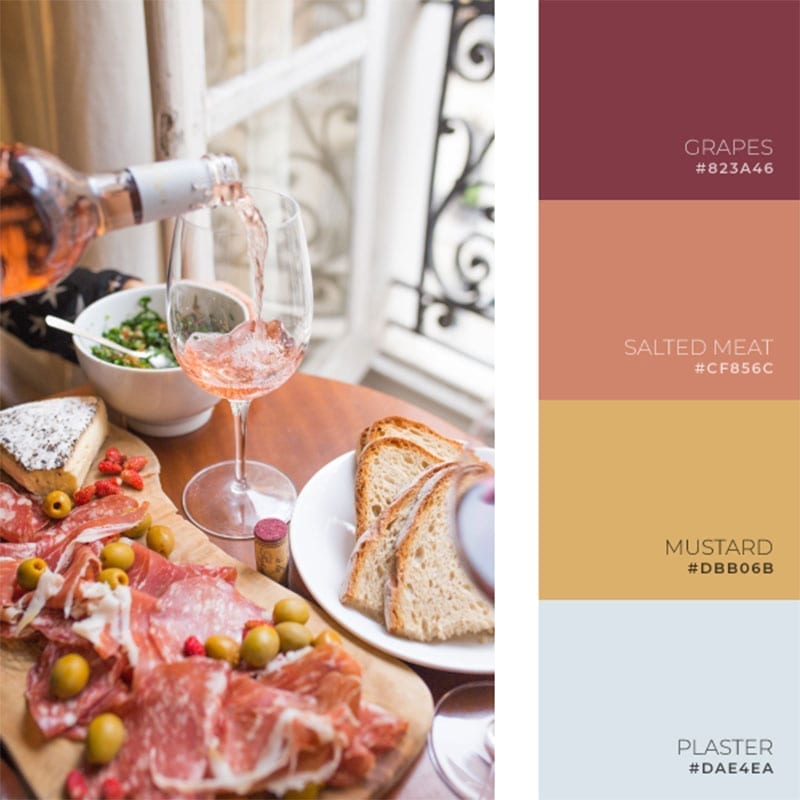 5. Playing Goddesses
Water splashing in the hot sun can sometimes seem — what's the word? — divine. Gold and deep seafoam green are perfect for royalty in gaiety. This color palette is both expressive and luxurious, great for mid-end product packaging and for fun-slash-classy interiors.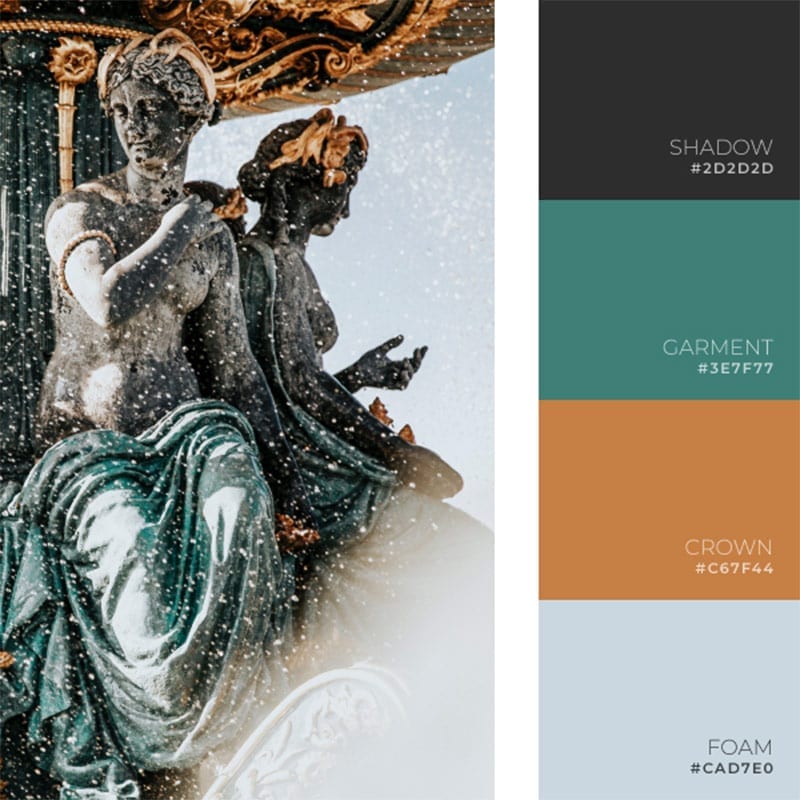 6. Pool Party
Shocking fizzy orange is welcomed by the relatively sedate colors of a private pool. This palette screams fun without being too outré. It can work for serious brands that aren't afraid to let some personality show through a professional veneer.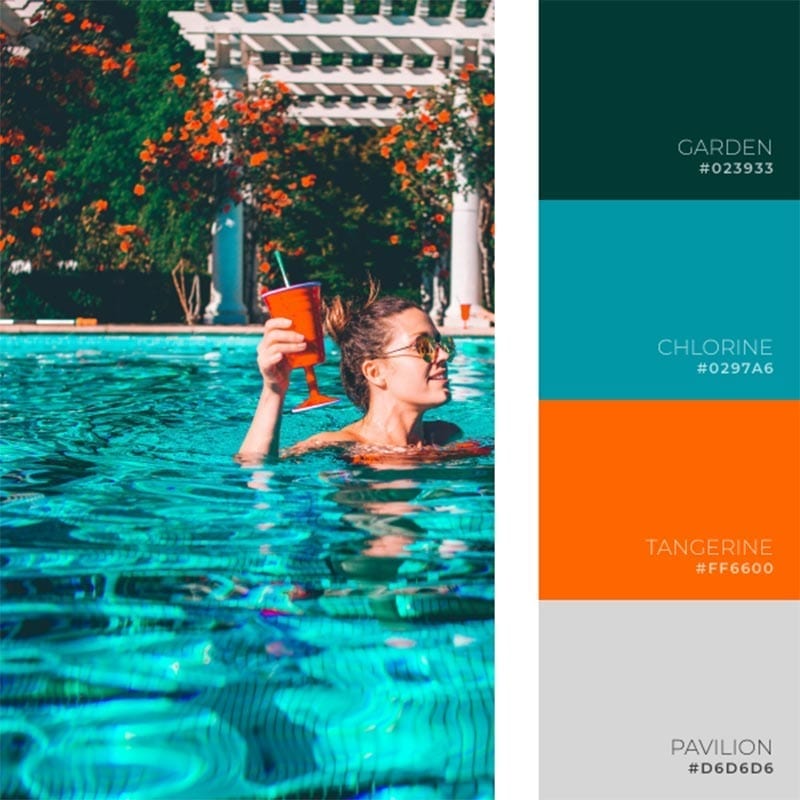 7. Seaside City
White walls gleaming in the noontime sun, dashing blue rooftops — the fresh colors of Santorini have become a universal emblem of summer. This palette is completed by accents of bougainvillea-flower pink. Use these colors in designs to convey the warmth and freedom of a European summer.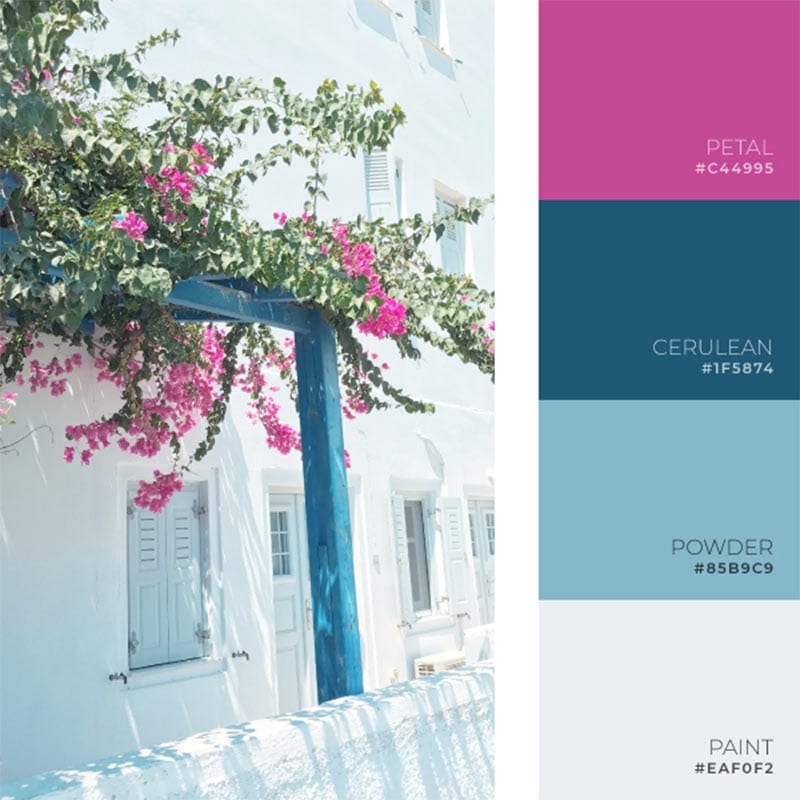 ---

There's more to summer than just days in the sun. It's about the beach, the resort, and the poolside; there are island summers and city summers. Each snapshot may be different, but they all speak of the season. Which one do you want to apply to your branding or ad campaign?
Can you think of other scenes, memories, and impressions you have of summer? What colors do they suggest?