Why should you be using infographics in your content marketing strategy?
Infographics are a tried and true way to repurpose great content. Putting existing content into infographic format can expand your reach, draw new links, and educate the visual learners in your audience.
They're a great way to breathe a second life into old content and help your most popular content go even further. An old post that still gets hundreds of views every week may get picked up again in a new format. A list post you hoped would do better may finally find the success you thought it deserved.
They're also easily consumable. Our eyes are naturally drawn to visual content like infographics. As children, we are fascinated by images and illustrations — and surprise! That urge often doesn't go away just because you've "grown-up". We still subconsciously search for images on blogs, in our social media feeds, and in the real world.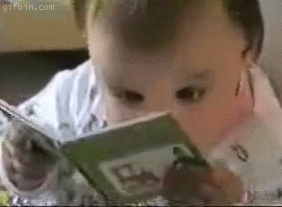 How does making an infographic with Design Pickle work?
Infographics are great and all, but how do you actually make one?
It's super simple. You'll need 3 things to create your infographic:
The copy and data you'd like included
Links or files of infographics you like for inspiration
A Design Pickle Account (recommended but optional – you can always purchase a single design)
Once you've assembled these three items, simply pass this information on to your designer. You can do this through our handy Design Pickle Platform, which will walk you through the process of creating your project brief.
After that, your designer will check it over and ensure they have all the information they need. Then, within a few days (depending on the complexity of your request), you'll receive all of your files back — including the source files.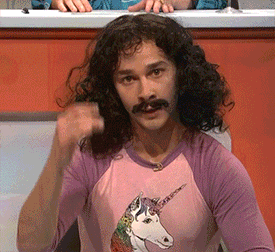 There's no need to worry about white space, aligning graphics, drop shadows, image masking, font pairing, or any other details that go into creating a unique, non-templated infographic.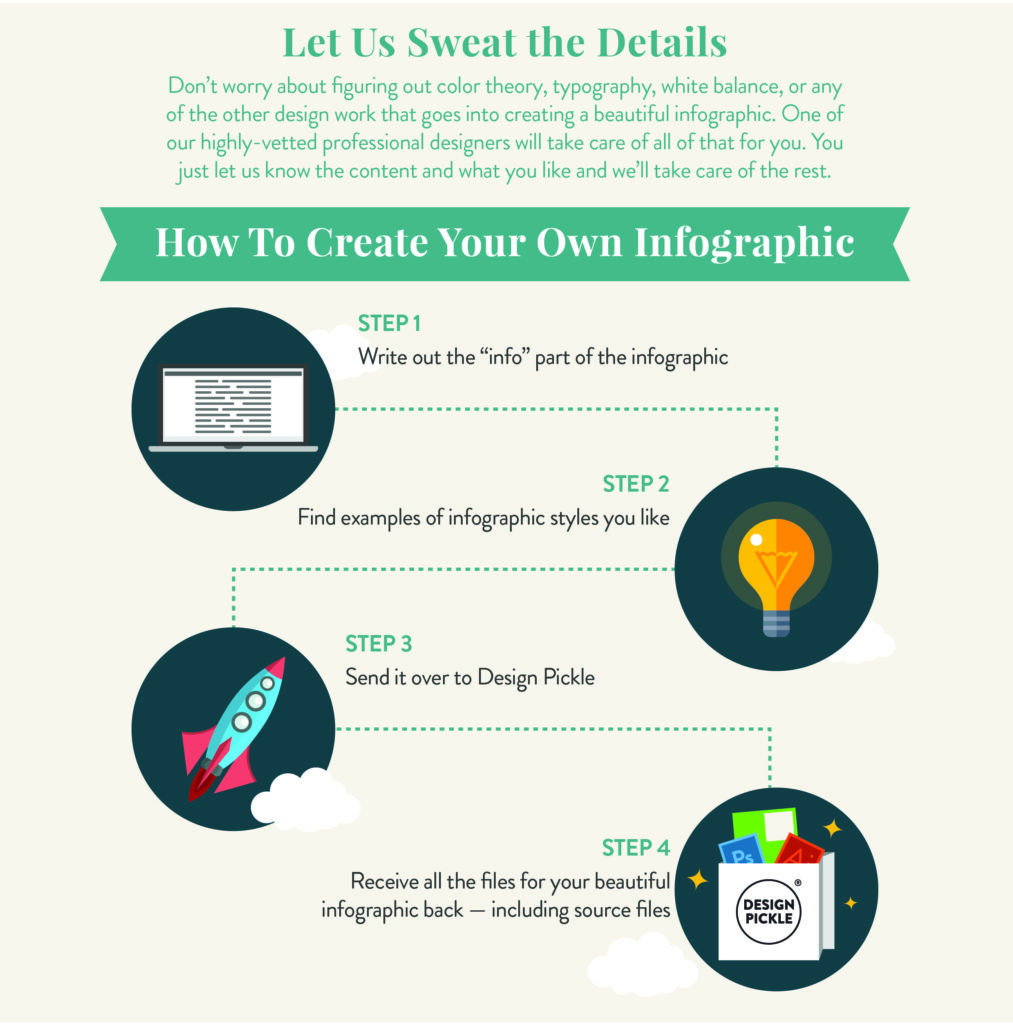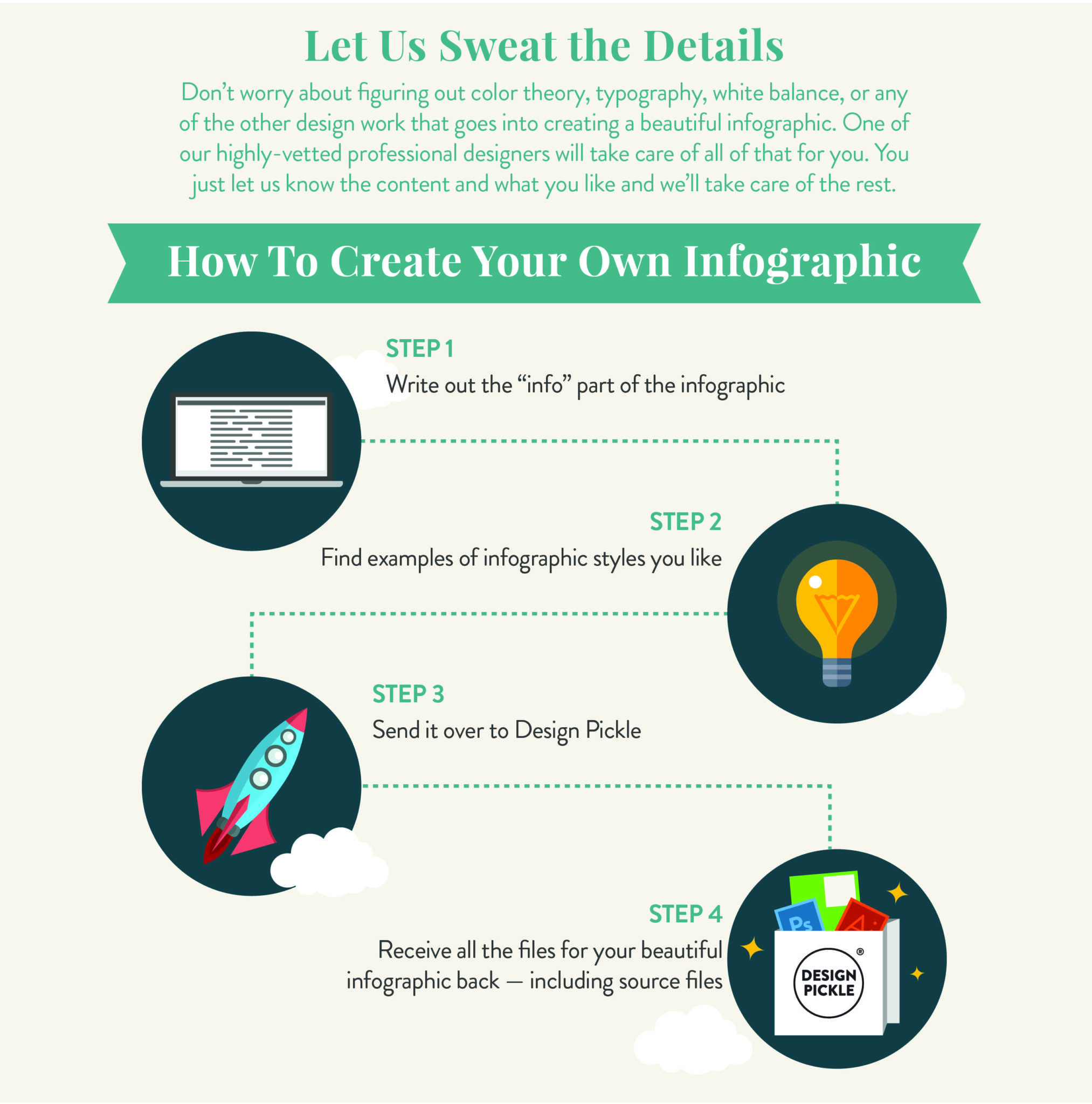 Need some infographic design inspiration?
If you need help with step two above, we've assembled a few different infographic styles to inspire your next creation. To get started, simply click on the button below each request to view a pre-filled submission form. Simply customize it to your liking, add your copy and data, and go!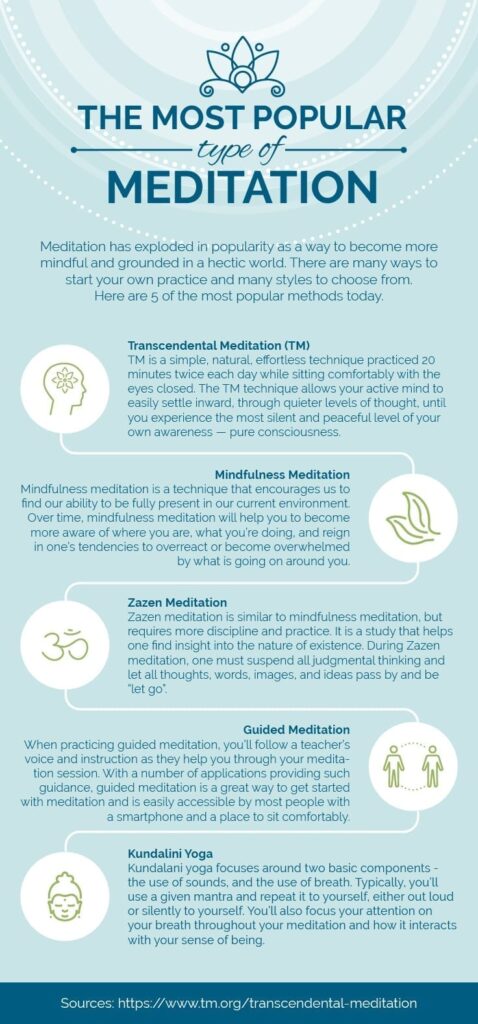 [su_button url="https://jar.designpickle.com/?t=infographic-inspo-2″ target="blank" style="flat" background="#00BC8F" size="12″ center="yes" icon="icon: chevron-circle-up"]Make an Infographic Like This One[/su_button]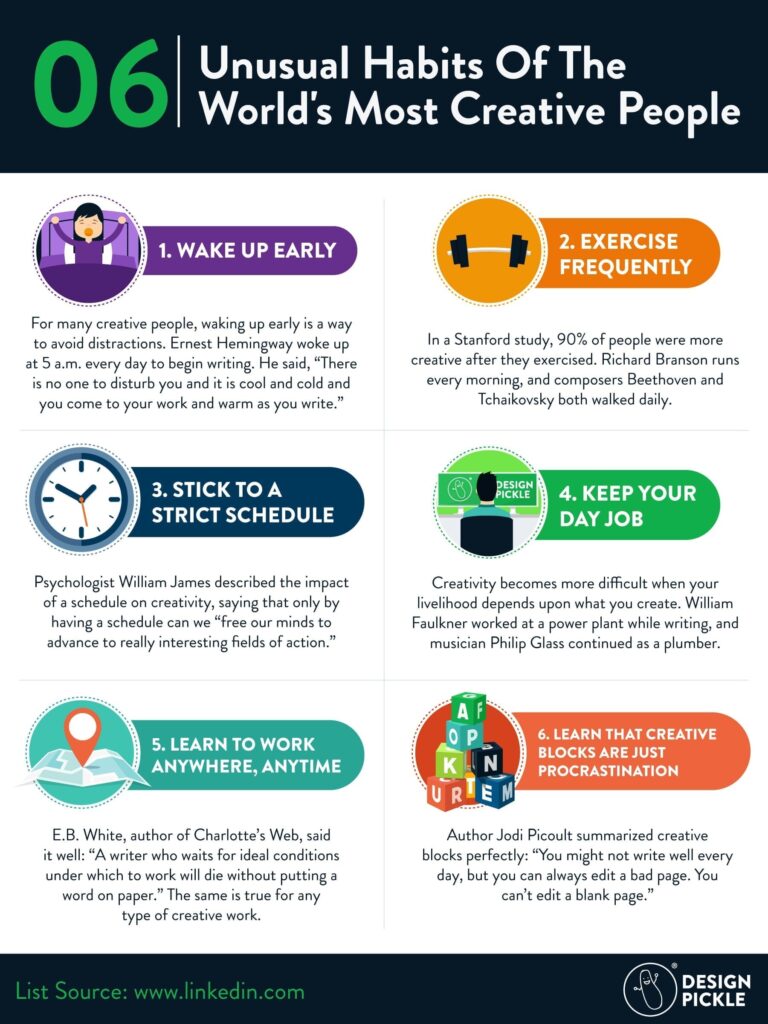 [su_button url="https://jar.designpickle.com/?t=list-infographic" target="blank" style="flat" background="#00BC8F" size="12″ center="yes" icon="icon: chevron-circle-up"]Make an Infographic Like This One[/su_button]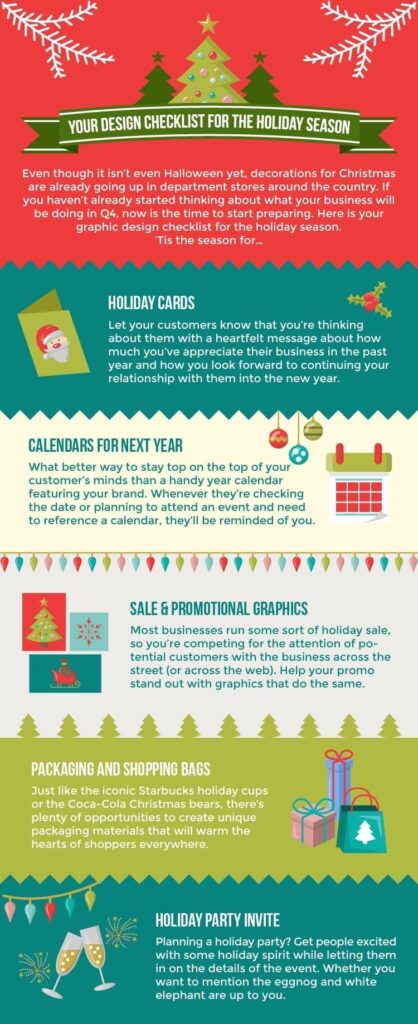 [su_button url="https://jar.designpickle.com/?t=holiday-infographic" target="blank" style="flat" background="#00BC8F" size="12″ center="yes" icon="icon: chevron-circle-up"]Make an Infographic Like This One[/su_button]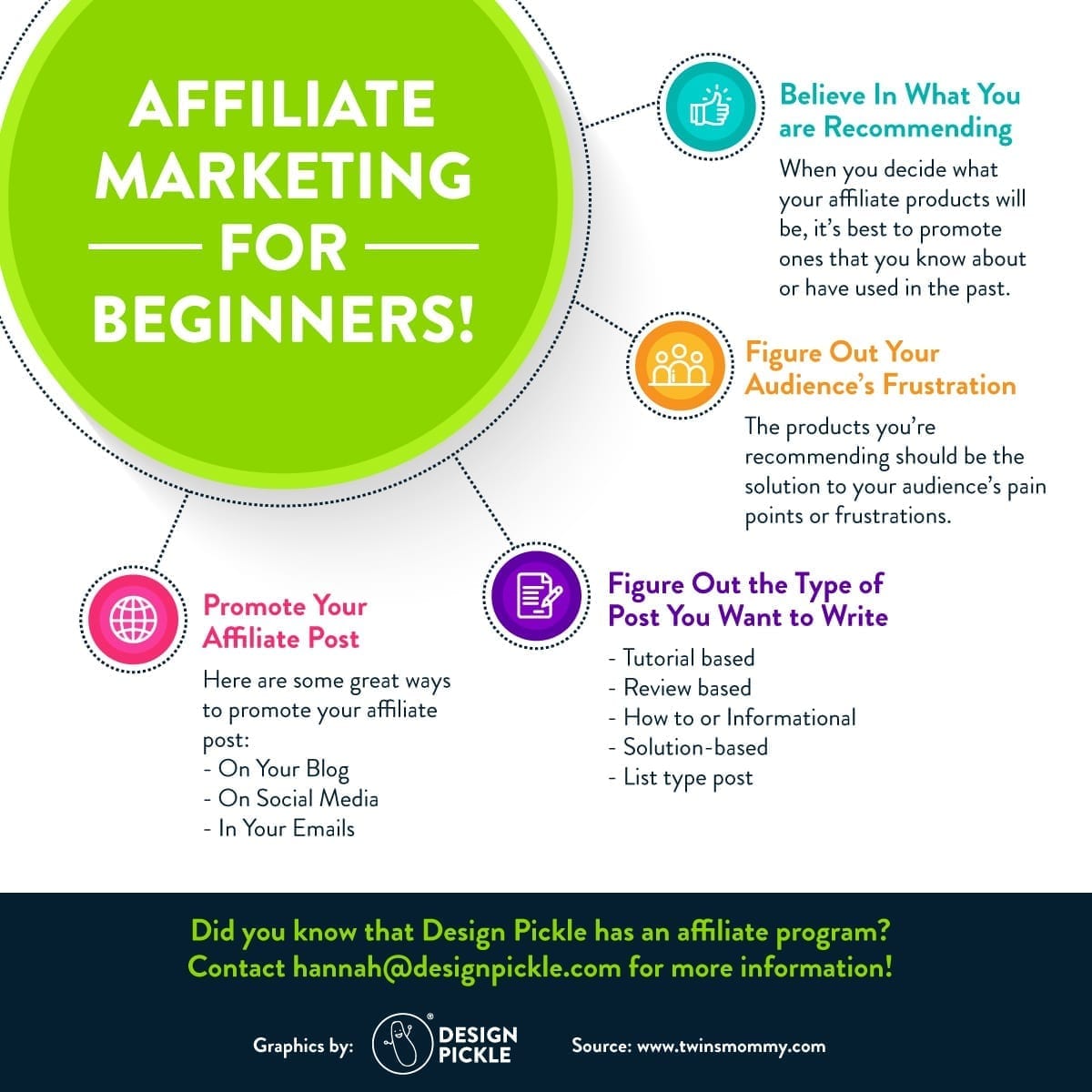 [su_button url="https://jar.designpickle.com/?t=infographic-inspo-3″ target="blank" style="flat" background="#00BC8F" size="12″ center="yes" icon="icon: chevron-circle-up"]Make an Infographic Like This One[/su_button]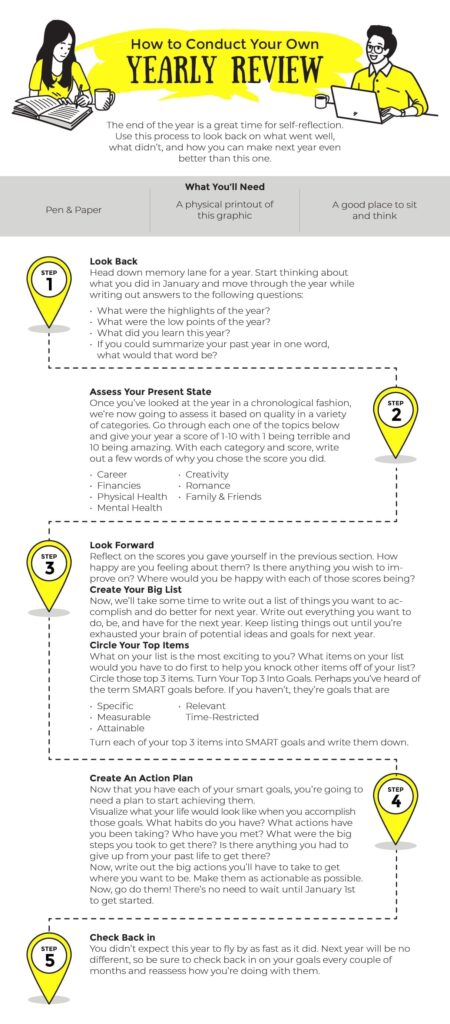 [su_button url="https://jar.designpickle.com/?t=infographic-inspo-1″ target="blank" style="flat" background="#00BC8F" size="12″ center="yes" icon="icon: chevron-circle-up"]Make an Infographic Like This One[/su_button]
Have something else other than an infographic you need help with? Check out what other kinds of work we can create for your business to visually set you apart from your competitors.
Here are some other inspiration posts to check out:
T-shirts, social media graphics, and business cards