Updated Oct. 18, 2021
Published Aug. 6, 2021
10 Min. Read
When you hear "graphic designer," you may think of someone who makes posters or logos. But the reality is much more multifaceted than that. In fact, the world of graphic design is a nuanced field with specialities depending on business and marketing needs.
Whether you're looking for the right partners for your next project or planning a big marketing campaign, it helps to know about the different kinds of design disciplines that can support your objectives. Read on to find out about 10 different types of graphic design you should take into account.
1. Branding and Visual Identity
A visual identity, or a brand identity, is a set of visual assets and guidelines that characterize your brand. It consists of elements that (hopefully!) your audience will come to associate with your company upon sight. For example, Nike's Swoosh logo and Apple's icon have become visual standards for their respective brands. Certain colors can even carry an entire brand's character — imagine if Coca-Cola used green or purple instead of red!
A brand guide usually contains your logo and its allowable variations, brand colors, and brand fonts. It can also go into more detail about best practices — such as what not to do with brand assets. This is useful for larger organizations whose branding may be handled by different departments, franchises, or partner businesses. But any business, large or small, will benefit from a brand identity simply because it's best to have consistency across all visual materials.
Identity design requires heavy leadership involvement. More than any other design activity, branding needs plenty of input from those in charge of a company's vision, values, and culture. In order for the design to fully capture a brand's aesthetic, project managers and designers alike need to have a competent understanding of how a company's visuals relate to its business strategy.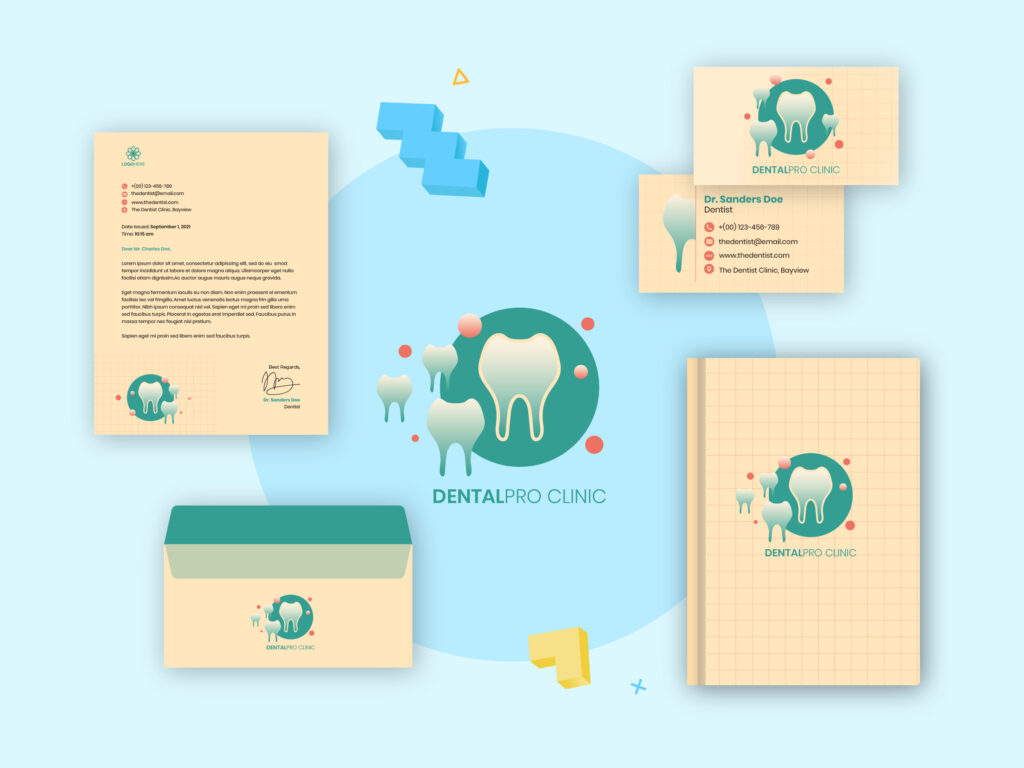 Examples of Design for Branding and Visual Identity
Logo design
Brand guide
Business card
Office stationery
2. Marketing and Advertising Design
Advertising is one of the most popular (and profitable) outlets of graphic design. Because marketing is so multifaceted, it actually overlaps with many other types of design, such as packaging, publications, and more.
There's one unique thing at stake when it comes to advertising design: sales. When your marketing materials are concise, imaginative, and eye-catching, you're bound to see a profit.
Bonus points go to marketers who are able to craft powerful, moving messages. To quote advertising legend Leo Burnett: "Good advertising does not just circulate information. It penetrates the public mind with desires and belief."
Marketers know how important it is to be able to oversee the direction for various materials under a single ad campaign. There should be visual consistency across campaign materials, which designers can achieve with the help of brand style guides.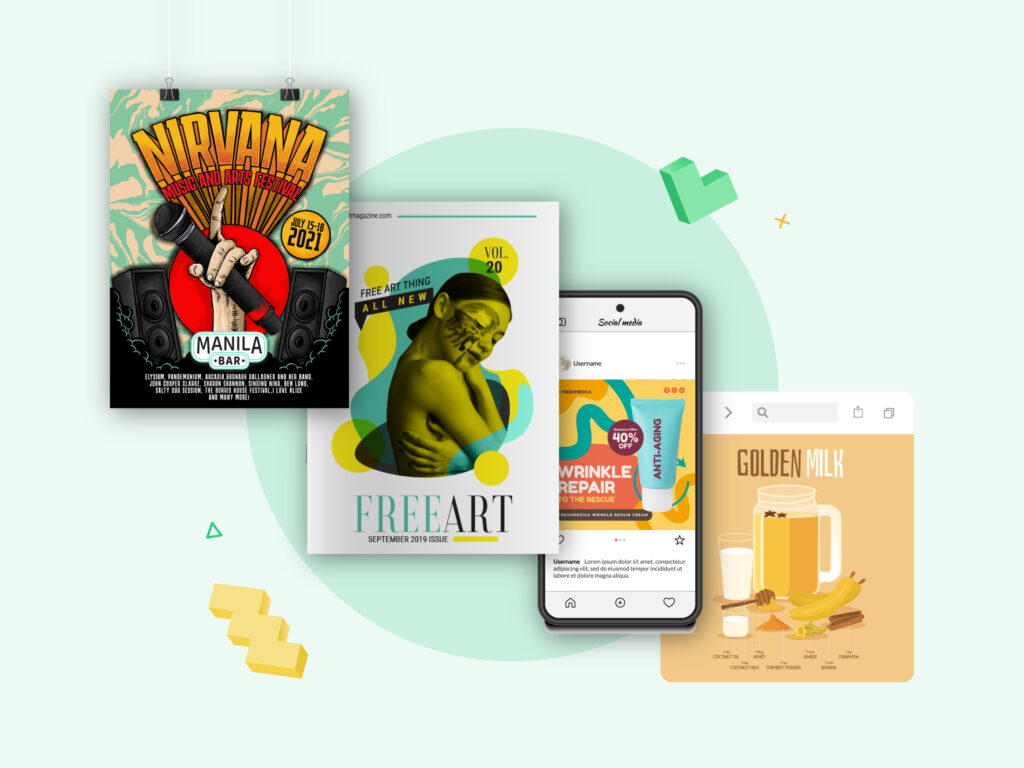 Examples of Design for Marketing & Advertising
Posters, banners, and billboards
Magazine and newspaper ads
Social media ads
Infographics
3. User Interface Graphic Design
User interface (UI) design refers to the visual component of software creation. An app or web interface has buttons, icons, colors, font choices, scroll bars, fields, pop-ups, and more — these are all aesthetic elements created by a UI designer.
UI designers make user interfaces beautiful, intuitive, and user-friendly. They work with product designers who manage the entire development process, user experience (UX) designers who map the step-by-step user experience, and app developers or programmers.
A good user interface is on-brand, attractive, clear, and very easy to use. While it can be tempting to try out-of-the-box design ideas, a good UI is full of familiar elements — users won't appreciate a whole new learning curve just so they could use an app or website.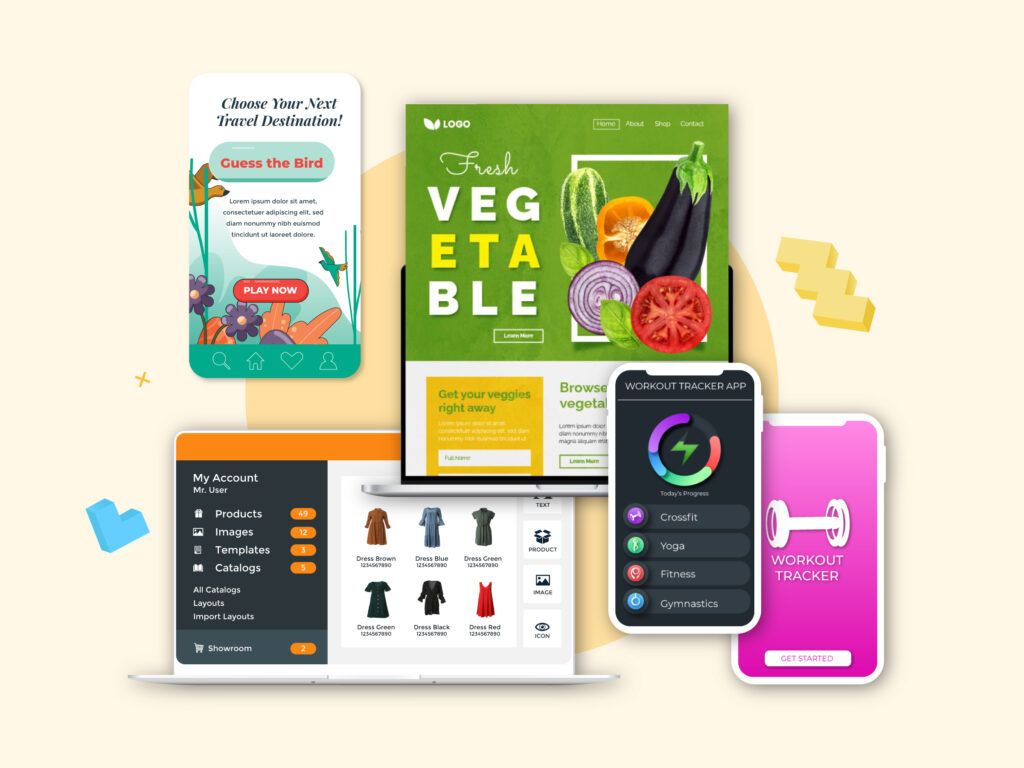 Examples of User Interface Design
Productivity apps
Blogs or online portfolios
Online shops
Mobile games
4. Packaging Design
Good packaging is the best sales representative for physical products. Attractive packaging can set your product apart from the competition.
The right packaging reflects your brand values and strikes a chord with your target market. It should also feature easy-to-digest information. It's best to have the graphics work harmoniously with the functionality of the packaging material itself. Designers should keep in mind the actual container or wrapper's size, shape, texture, and any other quirky characteristics.
Packaging design requires familiarity with print practices and other industry standards that affect user-friendliness. Many businesses are also exploring sustainable packaging trends, which have the advantage of being both eco-friendly and highly marketable. This means there's lots of room to play in the packaging design world moving forward.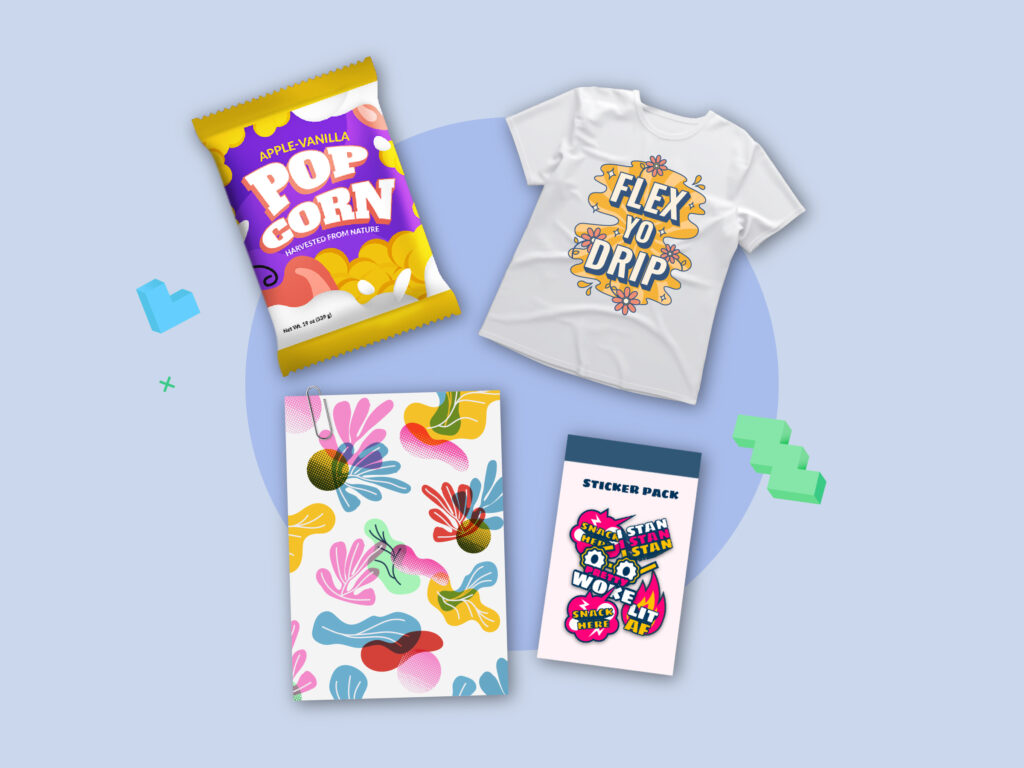 Examples of Packaging Design
Food and beverages
Apparel
Wrapping paper and textiles
Stickers
5. Publication Graphic Design 
Graphic design for publishing involves creating layouts for long-form content like books, magazines, and catalogs. This normally involves working with longer blocks of text. Publications also include shorter digital content like e-books, emails, and online magazines.
What does a good layout look like? A balanced page layout is well-aligned and uses thoughtful visual hierarchy to draw a reader's eye to the most important elements first.
Pro tip: When it comes to requesting layouts, don't be afraid to use plenty of calming white space. It can be tempting to fill up every inch of blank space, but it's best not to overwhelm readers of any published material.
Publication design, also known as layout design, requires a lot of knowledge about typography, color science, and if applicable, printing standards. Because publications usually have more copy than other kinds of designed material, it's all the more important for marketers or creative directors to double-down on the proofreading stage.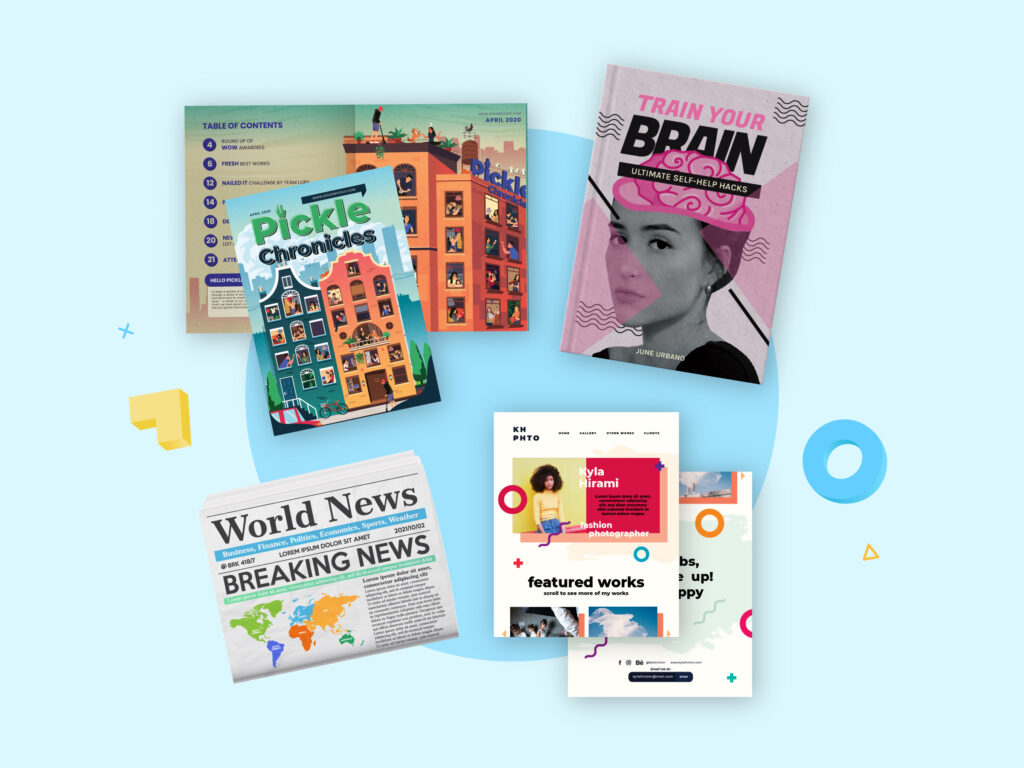 Examples of Publication Graphic Design
Books and e-books
Online and printed newspapers
Brochures and email newsletters
Magazines and catalogs
6. Motion Graphics
The term is self-explanatory: Motion graphics are animated graphics. You can think of them as an elevated version of the old PowerPoint object animations and transitions, but applicable to all your digital marketing content — a wonderful way to breathe life into material and stand out among other online ads.
Do you want a poster with dancing text? Or a social media explainer with a rotating pie chart? Maybe you need an animated walk-through of a new app. Those are motion graphics. Motion graphic designers further specialize with a variety of media — 2D vectors, 3D models, calligraphy, character animation, and more.
The world's most popular social media platforms are continually intensifying their focus on video content rather than still images. Marketers and audiences have really welcomed the fresh addition of motion graphics to designs that were once static.
Because of this, the field of motion graphics has grown into an industry in its own right. That's why Design Pickle is adding Motion Graphics to our roster of services. Sign up to get notified when Motion Graphics goes live!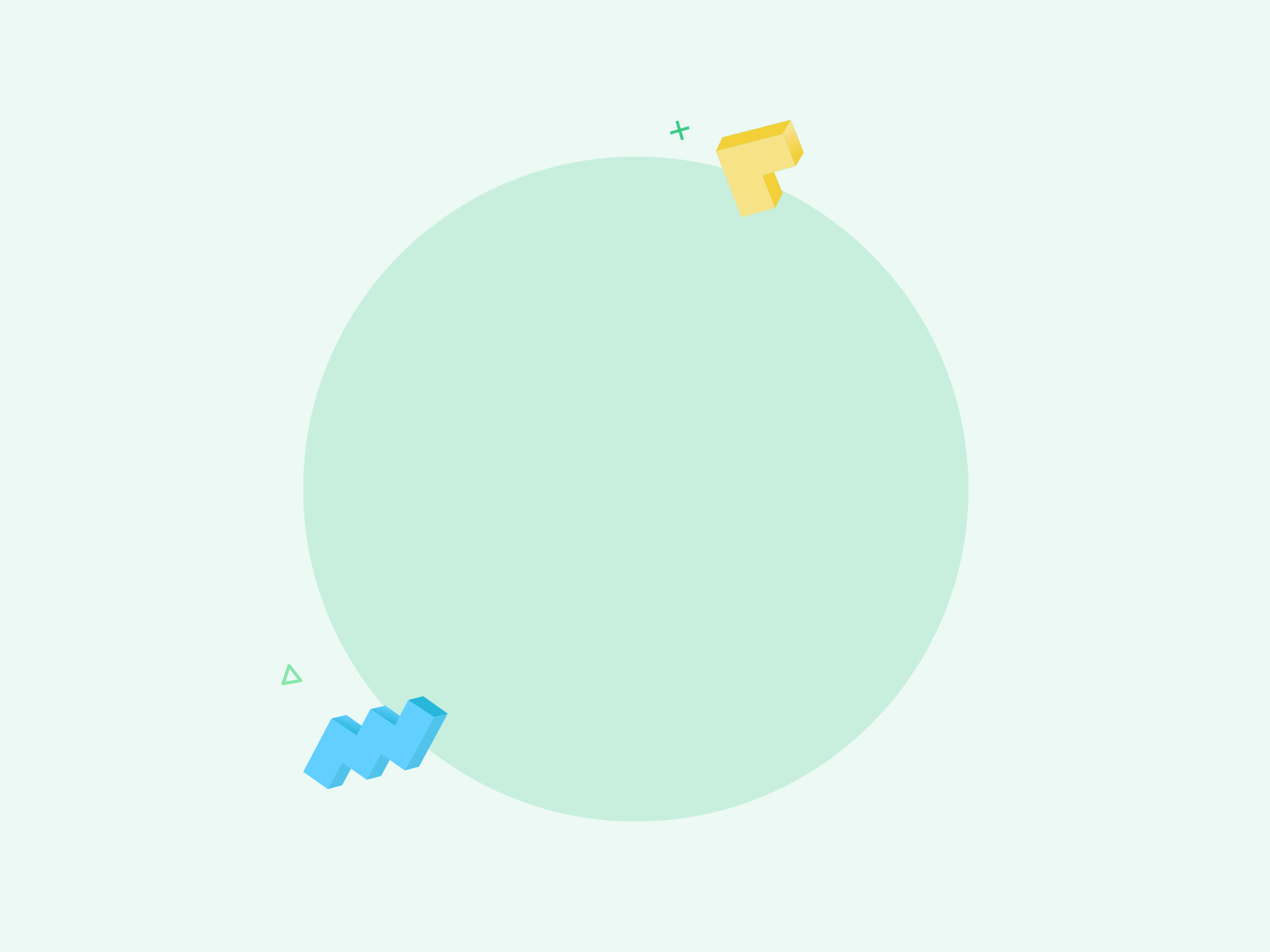 Examples of Motion Graphics
Animated charts and infographics
Simple GIFs
Animated maps
Animated typography
7. Environmental Graphic Design
Environmental graphic design is a blend of various disciplines, including interior design and architecture. It involves creating visual elements that add interest or functionality to real-life spaces.
One important element of environmental graphic design is wayfinding systems, which include signs that tell people about the place they're in. These are things like labels for floors in buildings, rooms numbers in offices, or directions to the escalators and restrooms. They're easy to take for granted, but imagine a world without them!
There is also branded environmental graphic design, which brings a brand's elements to a space such as an office. Check out the photo below of Design Pickle's headquarters, where brand colors and the Pickle logo are integral to the environmental design.
Ultimately, environmental graphic design is part of the art "placemaking," which means both form and function are indivisible. So we may think of it as mostly functional, but it can also be fun and conceptual. For example, purely aesthetic designs like art installations and murals can simply set the mood or get you thinking.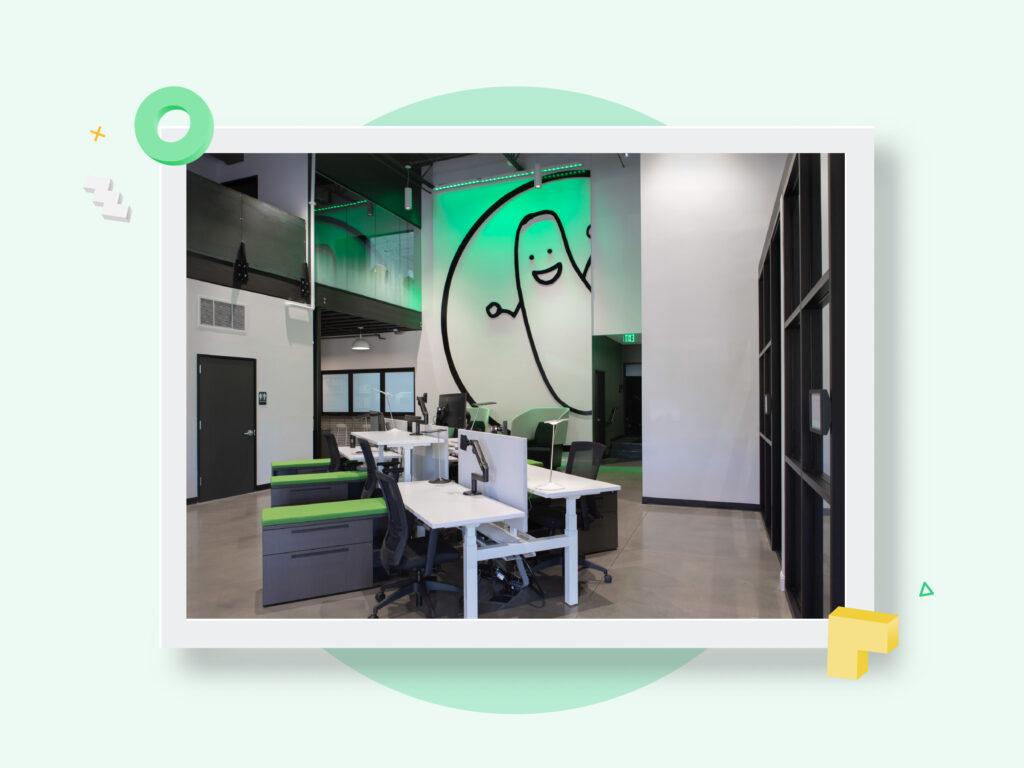 Examples of Environmental Design
Wayfinding and placemaking signs (directions such as "You Are Here!")
Interactive exhibits
Art installations
Branded wall art or murals (like Design Pickle's headquarters above!)
8. Presentation Design
Creating presentations is something of a staple in our academic and professional lives, so we often choose to create slideshow presentations ourselves. But when the stakes are high, some presentations are simply too important to take chances with. In cases like these, presentation design can be considered an art form of its own.
Truly engaging presentations allow presenters to take center stage while supporting their message with clarity and conciseness. A well-designed presentation reflects the core content and follows the relevant brand style guide.
A presentation designer's software proficiency goes beyond design apps — they are also familiar with common presentation programs like PowerPoint or Google Slides. Design Pickle's Presentation Design plan will allow you to focus on your pitch and close deals while we take care of making your presentations beautiful and compelling.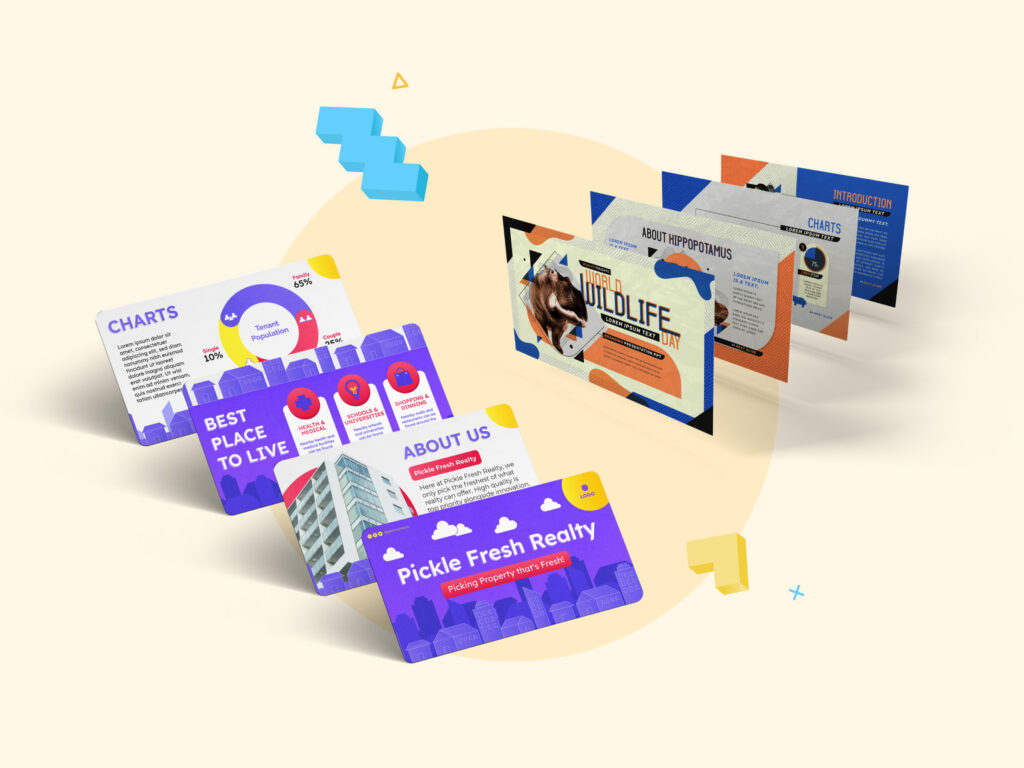 Examples of Presentation Design
Branding deck
Sales pitch
Educational presentation
Motivational presentation
9. Illustration for Graphic Design
Illustrations, which are different than graphic design, are original visual images that explain a concept or tell a story. Vector graphics, traditional drawings, or freehand digital drawings can be considered illustrations. 3D renderings can sometimes be considered illustrations but photographs cannot.
Graphic design, at its most basic, is the creation of visual messages by putting together color, form, text, and images. Stock images are perfectly acceptable for beautifying your marketing materials, but you can also go the extra mile by using custom illustrations.
It's hard to overstate the value of having unique illustrations created exclusively for your brand. They can upgrade your branding, they can spice up your social media, and they can even be used in company merchandise.
The search for the right illustration style doesn't have to drain your resources (or your patience). You can experience commissioning art on a subscription basis with Design Pickle's Custom Illustrations plan — we offer unlimited requests and revisions for 100% original assets.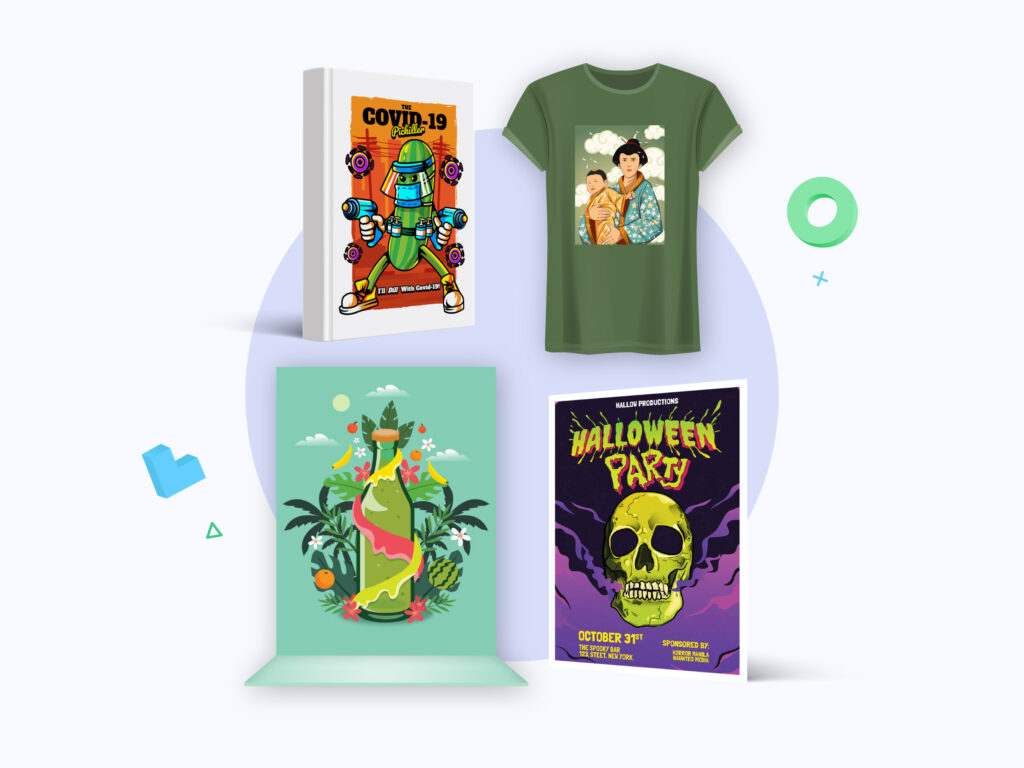 Examples of Illustration for Graphic Design
Murals
Posters and greeting cards
Book covers
Portraits and mascots
10. Graphic Design for Print
Designing for print is quite different from designing for screens. Ink on paper is a world away from glowing pixels on a gadget, and this difference affects the design process. Print graphics should always be created and exported so that the transition from screen rendering to real-world object is as clear and accurate as possible.
Print design overlaps with many of the above disciplines, such as branding, advertising, packaging, publishing, environmental design, and illustration. They all utilize basic print best practices, such as color profiles (RGB versus CMYK), typography rules, and minimum image resolutions.
But some areas of design require a lot more print-related expertise than others. These include publishing, large-format advertising, and mass-produced packaging. In other words, processes become a little more technical when it comes to designing things like a fully printable magazine, a billboard, or a soda can. In each of these cases, you need to tighten the teamwork between the project directors, designers, and printers to get the best results.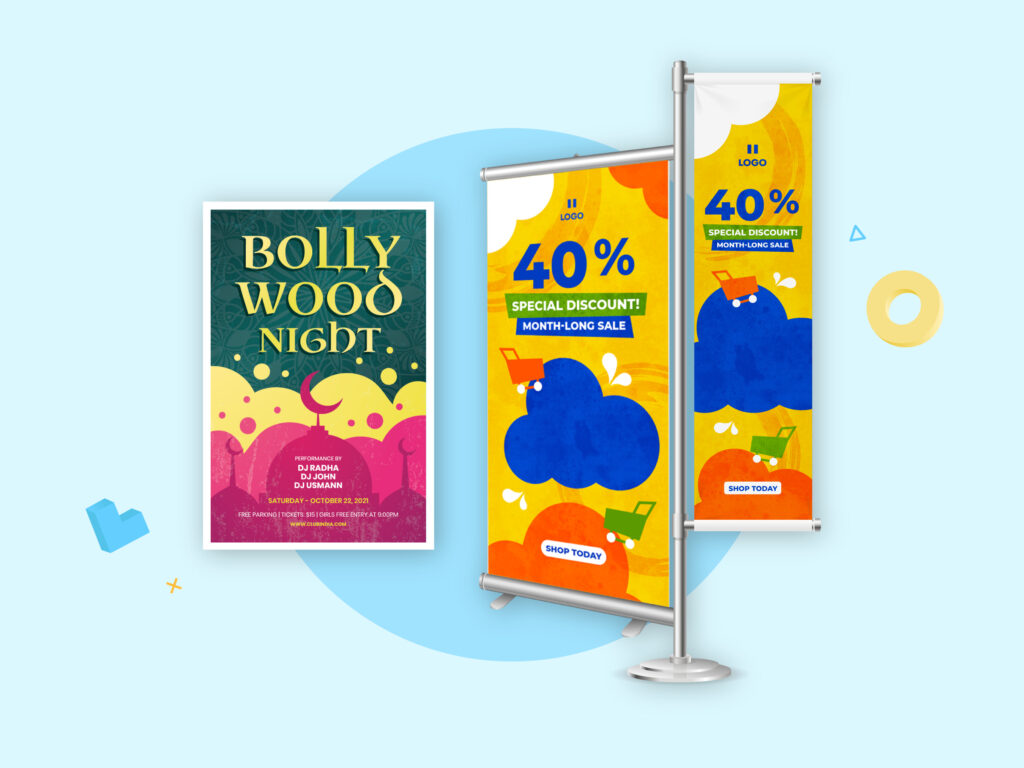 Examples of Print Design
Packaging
Signage
Wall art
Coffee table books
Finding the Right Type of Graphic Design & Designers
When you're on the lookout for specific results, it's a good idea to learn about the different types of design in order to better evaluate your options.
Design Pickle's Graphic Design plans can help you with most of your marketing design needs, from print to social media.
We understand that some types of design require special expertise and attention. That's why Design Pickle also offers plans for Presentation Design, Custom Illustrations, and Motion Graphics.
Check out our work samples to see how your brand can benefit from access to unlimited requests and revisions by an extensive pool of professional designers.