Beginning today, every Design Pickle client now has access to our API.  
But wait, isn't Design Pickle a service business? What business do we have building an API?
APIs aren't just for software companies. They're for any company – software or service who wants to give their customers more flexible ways of interacting with the value they provide.
A Brief History of Design Pickle Tech
First, a key reason we can build an API is that our services are enabled by software. Our software (lovingly known as "Jar") gives us a standardized way to collect, manage, and deliver every single customer's designs requested by their graphic designer. It's the primary way our customers request our service when they need them.
While we fully expect that the majority of design requests come in via Jar or email, we've added a new option for more flexibility in the form of an API.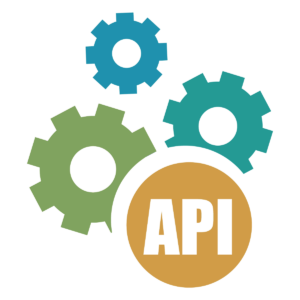 WTF is an API and why does it matter that we built one?
If you're not familiar with APIs, they're interfaces that let applications interact and share data with one another. They're a great way for apps to communicate without having to hire a developer to build out a complete custom integration.
APIs are typically built by software companies to let their customers and other software companies interact with their application. You've probably used APIs in the past – perhaps without knowing you were doing so.
For example, APIs help your Stripe account interact with your Slack account and your Slack account interact with your customer support tool.
So why would a service business want to build a tool typically used by software companies for a service-based business?
More flexibility and better design workflows for our customers.
It removes work for our customers since they don't have to log in to Jar to use Design Pickle, it can be plugged in to other applications our customers are already using, is helpful for many of our clients who have clients of their own or who submit a lot of requests, and adds more flexibility to the submission process.
Our API will let you submit new individual requests, requests in bulk, get lists of previous requests, update requests, and delete requests.
Sound Good? Awesome! Getting started is easy. Simply head over to your Jar settings page to find your key, then check out our documentation here.
Not Technical? That's OK.
APIs aren't just for technical audiences and you don't need to be a programmer to use one. All you need to know is how to use Zapier.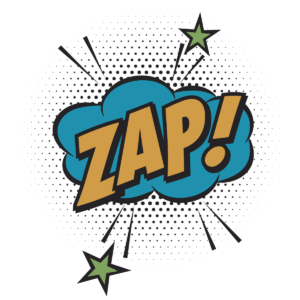 Zapier has made it easy for non-technical audiences to consume APIs with just a few clicks of a button. And we've built a zap that will let you connect Design Pickle to your other applications via Zapier.
Currently, our Zapier integration is "Invite Only".  As long as you're an active Design Pickle customer and have the link (hint: it's in the doc at the end of this article), you'll be able to get set up.
Here are some simple ways you can setup Zapier to connect Design Pickle with other applications…
Submit a new design request for a social media image in Asana, and then once it's done, send that graphic over to buffer for a future post
Let your slack team's channel know when a new design request has been submitted
Keep it simple and track all your new requests and their completed image file links in a google spreadsheet
There are so many options and we're really excited to see how users will implement this in their own companies. If you have creative uses of our API, lets us know! We'd love to hear about them. Tweet us @designpickle or email us at [email protected]
How to Integrate Design Pickle Into Your Workflows
Interested in Setting up Your Own Zap with Design Pickle? Check out this handy guide on how to do so!
How to Use Design Pickle With Your Favorite Applications Using Zapier