August 22, 2018
3 Min Read
Hello pickle people! We have three exciting updates in the pickle jar this week for you that will help make your life easier when working with design requests.
We're super excited to share that you can now…
???  drumroll, please   ???
Select a priority status on new requests
See and change the priority of existing requests
Access and submit requests in new ways via our handy new API (oh, hello bulk ticket creation abilities!)
Let's cover each of these helpful updates in just a bit more detail…
Selecting Priority Statuses on New Requests
Now when you head to your Jar to submit a new request, you'll see the ability to select a priority status on your request from a drop-down menu of options.
This new field will help your designer understand what requests should be worked on before others.
Have a deadline coming up that you want to make sure you meet? Ratchet up that request's priority to urgent!
Found out a request you submitted isn't going to be needed for a while and would rather have your designer work on other items? Set it to low!
Not sure which priority status should you select?
Here's a handy guide to figuring out.
Urgent

For when there's a difference between you getting it 2 AM and 4 AM because you needed it, like, yesterday.
High

When you definitely need this item prioritized over the items in your queue
Medium (the default status)

When you're happy with your designer working on the request at their usual studious pace. This is the best status for the majority of requests.
Low

When the request in question can wait until the other items in your queue are complete
Now, if you decide every single one of your requests are so important you select "urgent" for each of them, we'll work on them on a first in first out basis. Please use common sense and use this status only when the request really is urgent.
See and Change the Priority Status of Your Existing Requests
When you log in to Jar and head to your past requests page you'll see that each of your requests now has a priority status associated with it.
Should you want to communicate that one request is more urgent than others with your designer simply click on the request whose priority status you would like to change, select your new status from the drop-down, and click update.

Your designer will now know this request has a new priority status. Boom. That was easy.
Additional Information
You can find more reading on how to select and change priority statuses here:
Tickets API
While the three words "Application Programming Interface" may draw blank stares from many people – it makes us downright giddy here at Design Pickle. So we're super stoked to announce that you can now access basic request data as well as create new tickets through our API.
Get a list of your requests
Create a new request
Add requests in bulk
See request details
Update the details of a request
Delete a request from your queue
Yes! That means you can now submit requests via API that you can bake into your own applications. How cool is that!
For all you technical people who want to play around with our API, you can find your key in your settings page to get started. Jump into it and play around!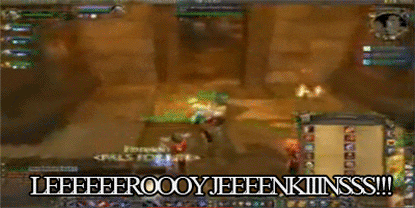 Find the documentation here:
https://design-pickle.docs.stoplight.io
For all our users who are more "JSON….you mean Jason? Yeah, I know who that is", we have some exciting applications for this API that we'll be making more accessible to everyone in the near future.
Be sure to subscribe to the blog for details on how you'll be able to integrate Design Pickle into your workflow in the future ?.