Updated Nov. 19, 2021
Published Sep. 30, 2020
1 Min. Read
We're excited to share our September product updates:
No more archive.zip
Previously, all zipped file downloads were named archive.zip. We've addressed this issue and now zipped downloads include the request number, version, and request name.

Adding stock assets in replies
You can now access your stock library assets when submitting a revision! This means you can give your designer new photos or vectors to use in the design or to use as inspiration after submitting your request.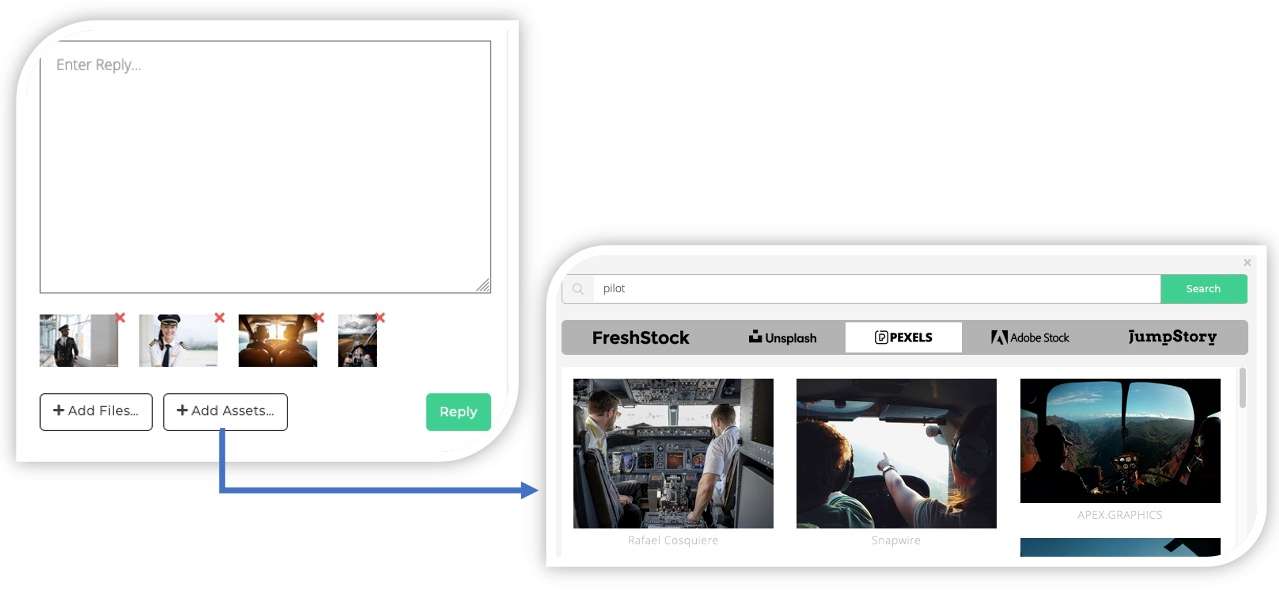 Make minor design edits with our beta add-on app
We are testing a nifty service that allows in-app modifications to the source file (pdf, eps, ai). The editor allows you to move layers and update elements of the original image, just like Photoshop! Head to My Profile Settings page to opt-in.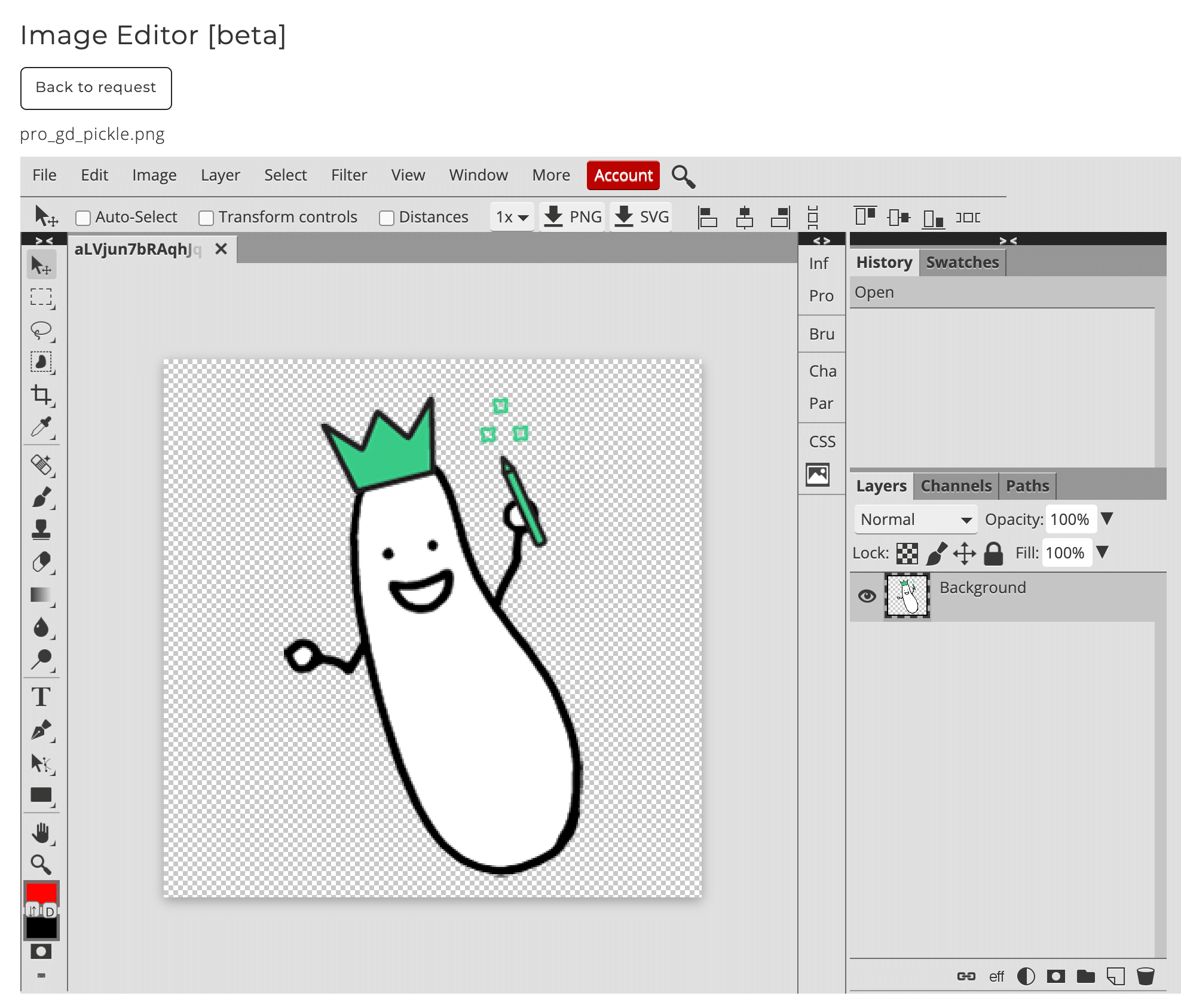 Any questions? Let us know by contacting our Customer Success team.
Any suggestions for ideas for a new product or improvement, click here!