December 18, 2018
2 Min Read
This month we introduced an update that will improve the Jar experience for users with multiple accounts.
This update is a huge push forward in the way customers will be able to manage their DPUs (a.k.a. Design Processing Units) — a measurement of design output.
What's a DPU?
A DPU – or Design Processing Unit – is our internal unit of measurement of what one designer can do for you per workday.
The below examples are estimates of what you may get back with one DPU per workday. These are just estimates and your output will vary depending on the complexity of your requests.
One DPU may look like one of the following:
3 customized social media graphics or 10 templated social media graphics
1 single sided event flyer or 1 double sided real-estate flyer
1 Google Ad in 8 different sizes
10 plain text tees or 5 typography tees or 3 graphic tees
1 product background removal
What has changed?
On the backend, this update has fundamentally changed the architecture of the Jar application. While it may not be as huge of a user interface (UI) change, a lot has changed within the application on the back end of things.  Rather than adding design bandwidth to your account through an extra email address, you can now adjust these settings within Jar itself. Adding additional "DPUs"  to your account in Jar will immediately increase your design output. It just works!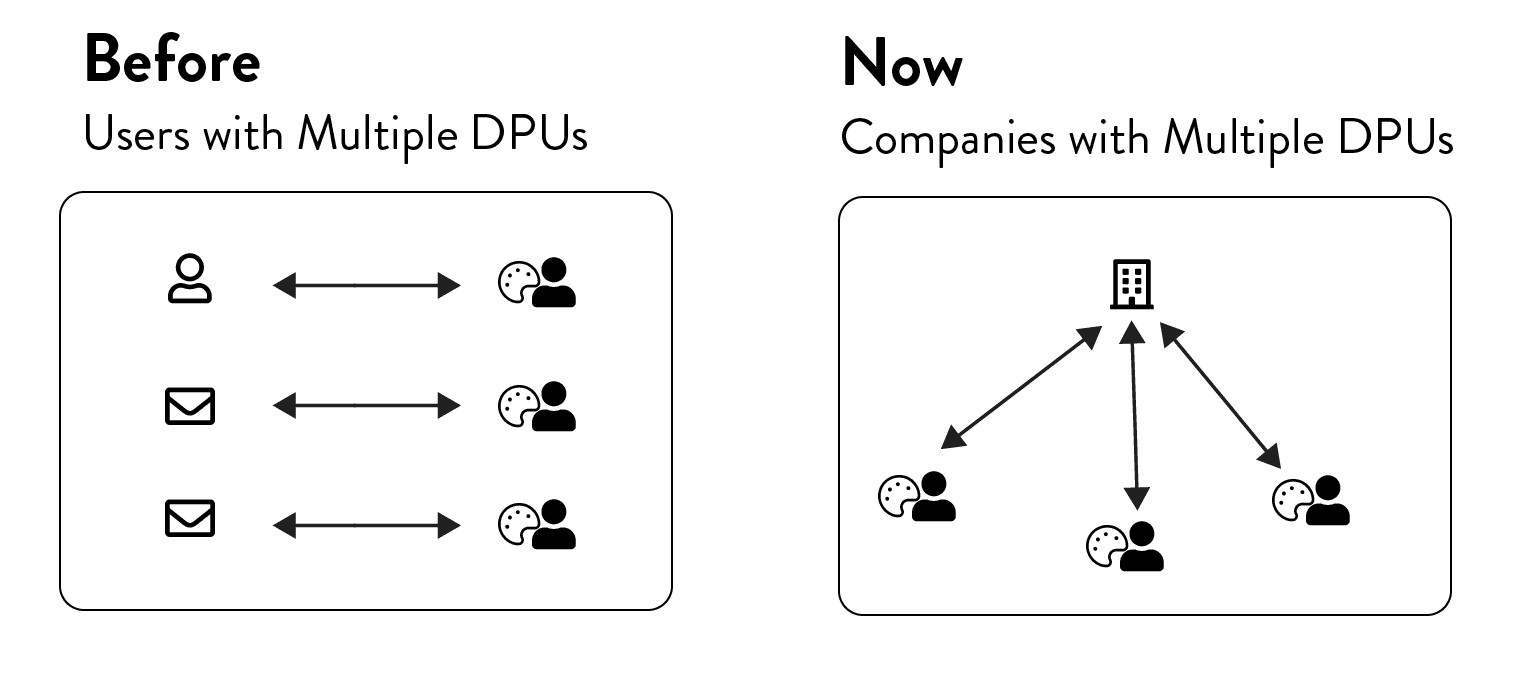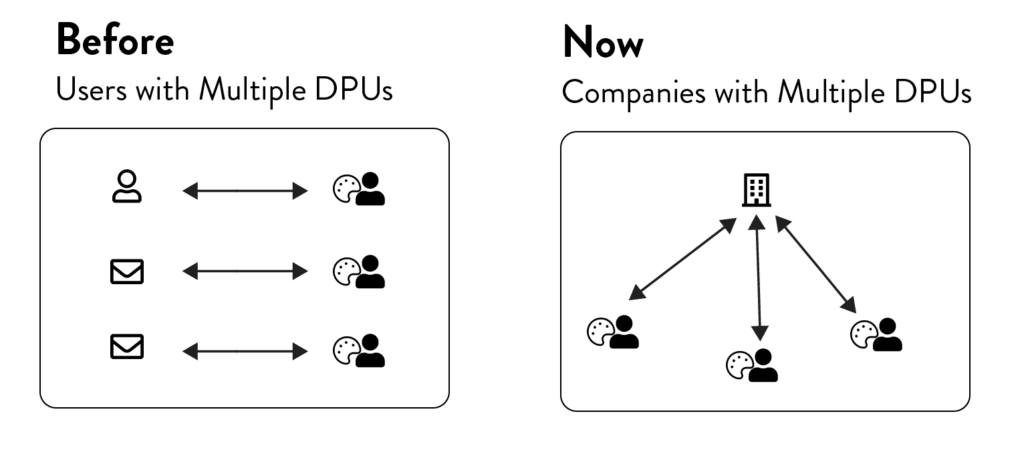 So, when logging into the application after this update, you'll see one notable change…your settings page is now broken up into a company settings section and an individual settings section.
We've separated these two settings for our many customers who have more than one designer with us. On the company page they will be able to easily see how many Design Pickle "DPUs" (Design Processing Units) they have. In addition, any additional email addresses will receive individual logins so they can manage their queue and see what has been requested by their team.
Gone are the days when only a single email address from an account could log in to Jar. Now if you have multiple designers on your account, you'll be able to log in to Jar, submit requests, and see all the requests all your teammates have created using their own logins for Jar.
What the difference between your company settings page and your profile?
Company Settings
Add your company name and information here. This page also contains your billing information.
'My Profile' Settings
Choose your individual settings on your profile page. Here you'll find your own API key, email report selections, your individual file type preferences, swag mailing address, and other details.
How does this affect you?
Whenever you need additional output from your Design Pickle team, you'll be able to easily increase (or decrease) the number of DPUs you have with your account. Just head to your company settings page to add DPUs.
For more information, check out our helpdesk article here.