June 12, 2019
11 Min Read
Two weeks ago, we executed our first conference: PICKLECON.  100 diverse creative entrepreneurs attended in the hopes of getting inspired, learning new tools, growing, expanding.
By all accounts, PICKLECON was a huge success. Through claps, yells, cheers, and tears, our attendees communicated to us their thoughts, feelings, and hopes. Through text, email, small quiet conversations in corners of rooms I was told the impact we had on our attendees. How can you not be moved when someone tearfully tells you how much attending PICKLECON changed them?
When we announced PICKLECON, the pressure was on us to deliver a transformational experience. The entire Design Pickle team worked hard in the spirit of making that happen.
If I said that the process of making PICKLECON happen was easy, I'd be a complete liar. Self doubt, fear, and panic all were unwelcome guests in the months leading up to the event. Watching the FYRE festival docs right at the beginning was probably not a wise decision.
I can't speak much to the impact PICKLECON had on others, that story belongs to the attendees. What I can say is that planning and executing PICKLECON was a profoundly moving, inspirational, difficult, and educational experience. We asked our team to share their most important takeaways — from planning and executing our first conference, to the event content itself. Here's what they had to say:
Nicole Lovelady | Executive Manager
Seeing PICKLECON come to life was exciting and a little hectic when you think about how much we did in 3.5 months. I wasn't involved in as much of the production, so I was excited to see how seamlessly it all came together. I love that we were able to mesh real, practical training. Attendees learned about time blocking, core 4 and work/life balance. Our amazing speakers brought incredible knowledge and stories to our audience.
The best part for me was watching how everyone responded after the event. Attendees didn't know everything that Russ and our team was going to train on and most of the attendees I spoke to talked about how revolutionary things like Core 4 were. Things that seem so simple yet as busy people we make the most excuses to avoid.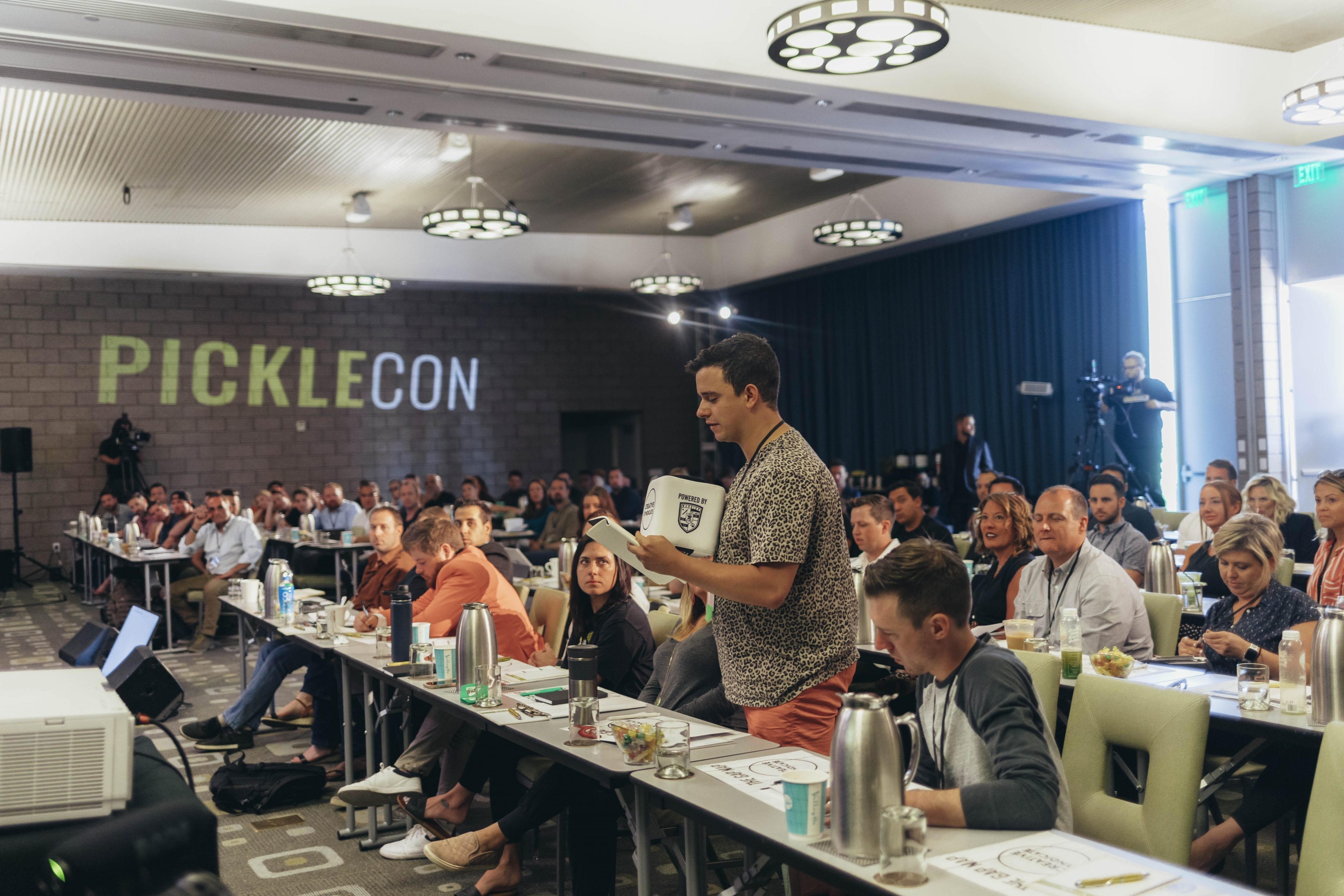 Jessica Debry | Communications & PR Manager
PICKLECON was an important reminder that when you create a vision, and take the action steps to make it happen, nothing can stand in your way.
As a new Design Pickle team member, it was exciting to see the company's vision of hosting their first conference come to life. And in the end, all of the "mundane" tasks along the way, endless meetings, and planning were all worth it the morning we all woke up and realized that it was HERE — the physical manifestation of something that just months prior was an idea that only existed in our minds.
From an attendee point of view, my top three takeaways from the conference were:
Systems are a crucial part of your ladder to success. — Russ Perry
Email is not dead. On the contrary, email still has the best ROI in digital marketing. — Sam Parr
Hook, story, offer. Repeat. — Jeremy Tyler
Colton Trcic | Production Manager
My team and I were so heads-down making the event happen behind the scenes that we did forget to sleep and did not give each speaker our full attention. That said, the event was still incredibly powerful for us.
We quickly learned exactly how impactful the entire conference was for attendees. The tears shed during shares in the main hall were nothing in comparison to the fire and passion we saw in attendees discussing what drew them to PICKLECON in the first place. They left with gifts and valuable insights. Keeping our heads down during speaker sessions and the sleepless nights of prep work to make it all happen were instantly forgotten. We realized the change in perspectives, across all core four areas of life, that the attendees were leaving with.
The immersion of the event, the communication between attendees, and the content delivered created this result and I am honored and proud to have been able to bring that power to other business men and women who came to grow their businesses and left with tools to grow their entire lives.
Alec Melger | US Operations Specialist
Working the PICKLECON event, I unfortunately didn't get to sit in on too much. But I did have the really exciting opportunity to sit in on Mika's talk and it honestly came at the perfect time in my life.
Many of the speakers talked about systems, but Mika's specifically touched on home organization and how creating systems can aid in not only your mental clarity, but also in your productivity.
I actually had to move the day after PICKLECON ended. I was dreading finding space for all the crap I had and the miserable task of unpacking and re-implementing every system that you have to do to get a home space functional. But after her talk I was genuinely excited about reorganizing my home systems. I left with a whole new look on the opportunity that was in front of me.
Now that I'm officially in my new place, I'm restrategizing all of the systems I have in my home to make logical sense, cause me less stress, and make me less of a nag to my significant other once the systems become law of the land. I even took Mika's advice to heart and started the entire systemization process with my silverware drawer.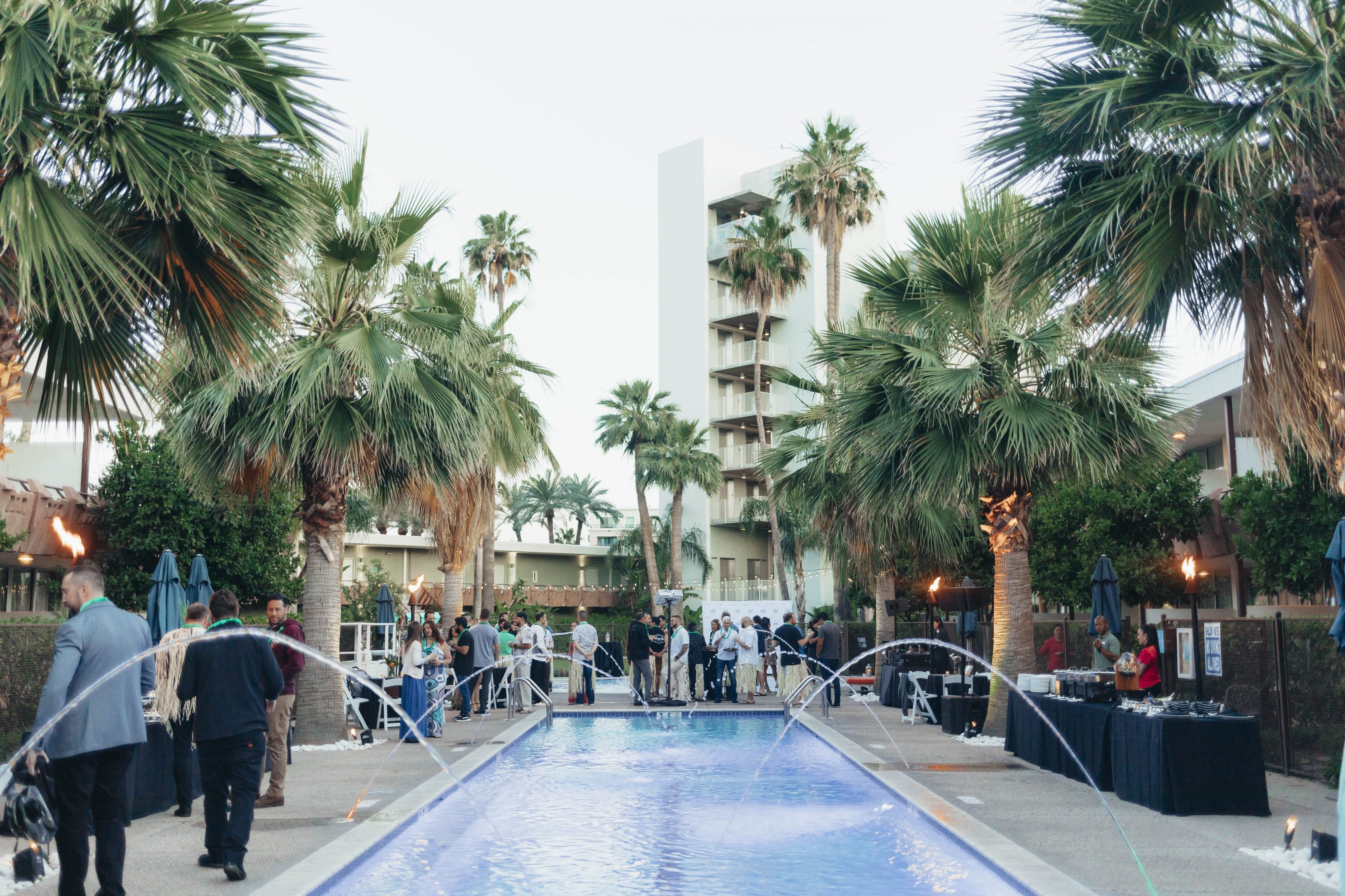 Justin Irby | Digital Marketing Specialist
PICKLECON was an amazing experience both for my personal growth and my professional growth. Two days of vulnerability, connection, and growth jampacked with an amazing amount of knowledge from some of the top speakers in their individual crafts.
Personally, A big take away from what I learned inside of the event is when Russ was going in-depth into the Core 4.  He mentioned that a lot of people always want to focus on growing their bottom line and acquiring more sales and customers first. When really a lot of their personal health and personal relationships are struggling in various ways. It was eye-opening to hear that you should approach that perspective in the opposite manner. Focus first on have a healthy body, a healthy mind and healthy relationships both personally and professionally first. Once, you get aligned on all of the 3 areas first then eventually the business success will come.
Outside of the actual event, it was really great to connect with some co-workers that are full time remote that I hadn't t met yet. I was grateful that got the opportunity to know them a bit more personally after the event was over.
Anja Mertl | Partnership Manager
If there is ONE THING I have taken away from all my experiences with Design Pickle, it's TRUST THE PROCESS! Believe in your ability to turn advice and guidance into action. With one decision, you can turn your life around, discover paths you would have never imagined being possible and grow beyond your limits.
"Our thoughts and imagination are the only real limits to our possibilities." — Orison Swett Marden
I had the opportunity to be part of the TCS Acceleration challenge and went to the first TCS Business Summit in Scottsdale, Arizona in 2018 as a client. That event changed my life 180 degrees. I had the chance to network, learn and grow. And when I saw all my friends from TCS, it showed me that I have found friends for life who help each other no matter what time of the day it is.
Be vulnerable, be afraid, be open. And always remember: If it doesn't challenge you, it doesn't change you.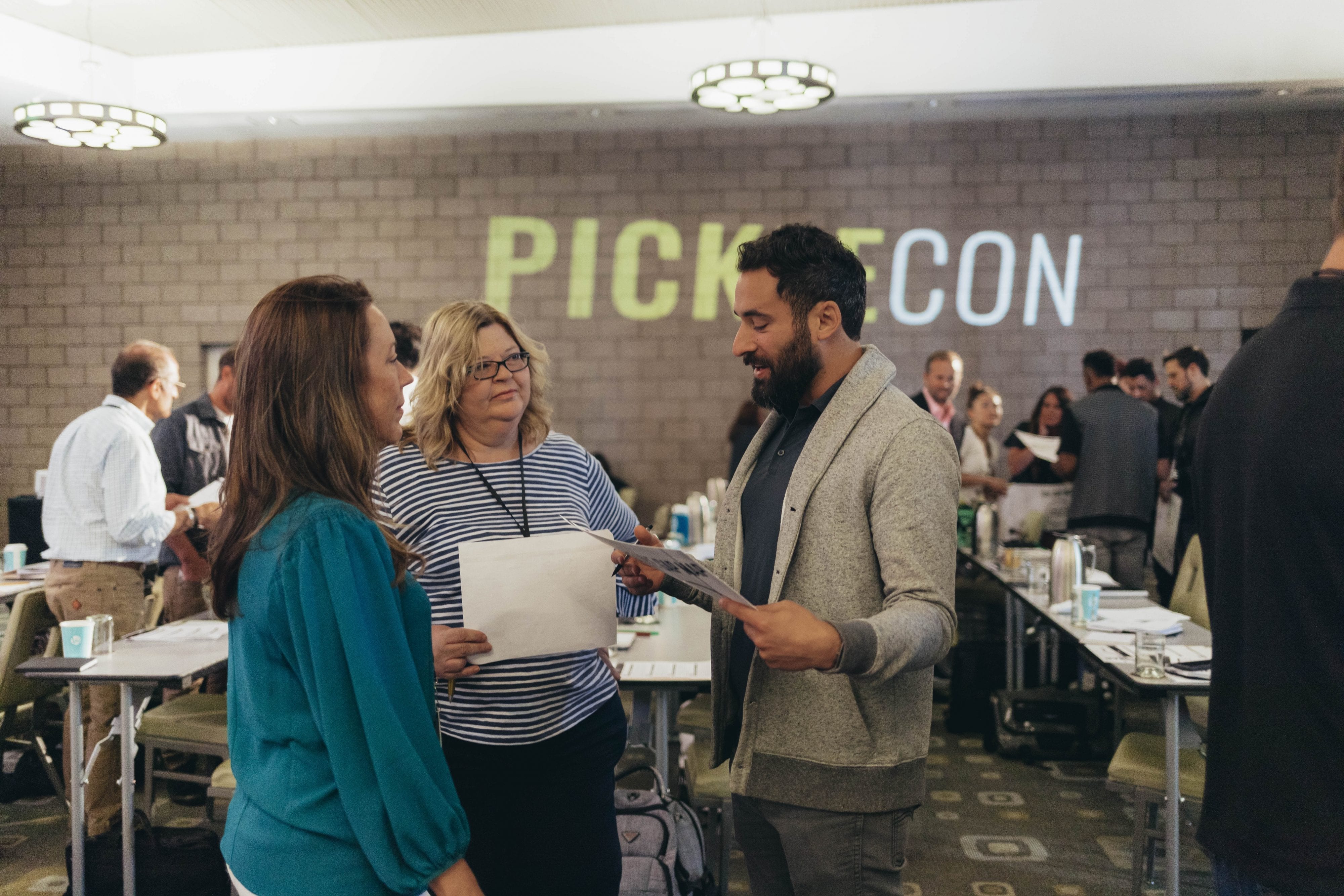 Corinn Pope | Product Director
PICKLECON is a great place to find your tribe.
While the talks were inspiring and there certainly was a buzz that can be felt in the room, a huge amount of value came from meeting new friends and connections who understand exactly what you're going though.
Community is so important as a creative entrepreneur. Having it can mean the difference between success and giving up. PICKLECON is a great place to find people who are as driven, self-improvement focused, and ready to dig into the hard work it takes to live a balanced life and an entrepreneur.
As an example, one attendee was asking the lunch table for advice on which way to take an existing product and how they could grow it. The enthusiasm, vulnerability, and lessons learned shared in just a 30 minute conversation were energizing. Everyone was giving advice. They shared what worked for them, what didn't, what they'd wish they'd done differently. What they gave up to be where they were, what their hopes and dreams for the future were… the list goes on.
PICKLECON was a great experience and it was so amazing to meet new faces and see some ones I already knew. Can't wait for next year! #PICKLECON2020
Karina Bolton | Account Executive
I thought it was great to meet everyone in person and be able work out of the office but still all together in a collaborative space. I liked the ability to converse in person with clients and potential clients as well. It's always nice to get the face to face!
As far as working the event, I think that just needed a bit more direction. Maybe do time-slots/itineraries or something so that everyone knows where and when to be places.
The event space itself and the designs/cohesiveness was on point. Loved the vinyls everywhere and the projected logos on the floor and walls.
Overall, I thought the event was a great experience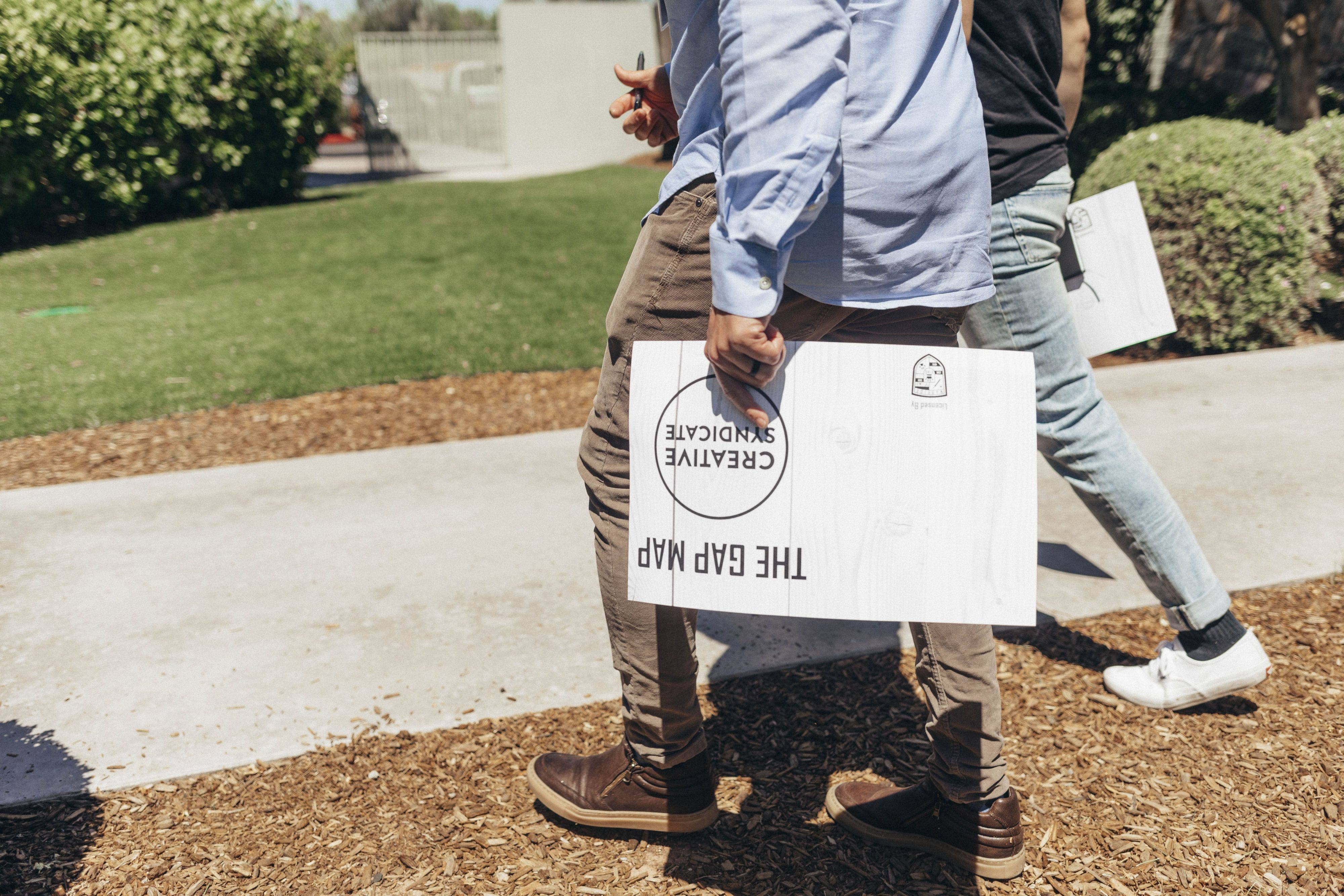 Collin Winn | Account Executive
As a relatively new remote employee, PICKLECON was my first time meeting my colleagues in person. I came away with a reaffirmation of how incredible my fellow Pickles truly are and was truly blown away by how awesome HQ was.
I knew that PICKLECON would not be "just another" conference on how to scale and increase profits. For this reason, not only was I excited to be present, I convinced my cousin, a successful entrepreneur based in SLC, to buy a ticket and come out too.
The most enjoyable experience from the conference was to witness myself, my cousin, my colleagues, as well as attendees feel so open and free to bond, share, and be vulnerable. I found myself in countless conversations with people I did not know that were deep and meaningful.
Professional and personal development are mutually inclusive. PICKLECON drives this point home right out of the gates. This successfully creates a space where people feel open to sharing and connecting. The connections I made were easily the biggest takeaway I had from PICKLECON.
Kate Rooney | Brand Manager
Hosting a conference is no joke. The months of planning, budgeting, and finalizing logistics — then it all happens in the blink of an eye and you're left with 100 monogrammed napkins.
Oh wait, that was my wedding. But in all seriousness, planning PICKLECON was akin to planning a wedding. You want it to be memorable. You want it to be amazing. And you want it to be better than everyone else before you.
None of that can be achieved without the hard work before and during a conference. And, boy, did the Design Pickle team work hard. Everything we do aligns with our core values of truth, service, friendliness and being smart-working — while aiming to change lives. And you know what? We did change lives at PICKLECON. Attendees left with actionable tools to scale their businesses and improve their work/life balance. There were tears shed and bonds formed. I am so proud to be part of an organization that helps others achieve personal and professional growth.
Unfortuantely I missed the first day's sessions while finishing setup — but had the opportunity to sit in on Day 2. I was blown away. If you're on the fence about PICKLECON 2020, I'll just say this:
If you think you have all of the answers, you don't. I've been in the marketing game for a long time now and left with exciting new ideas and strategies to implement for Design Pickle.
If you really do have all of the answers — you'll leave incredibly inspired. Hearing Grace Perry's story on female entrepreneurship moved me to tears, and left me wildly empowered.
If you have your business down pat, but struggling with personal growth, there is no better conference for you. You could see lightbulbs going off over every attendee's head during Mika's seminar on organization. Life is messy, but small improvements can radically change your overall performance.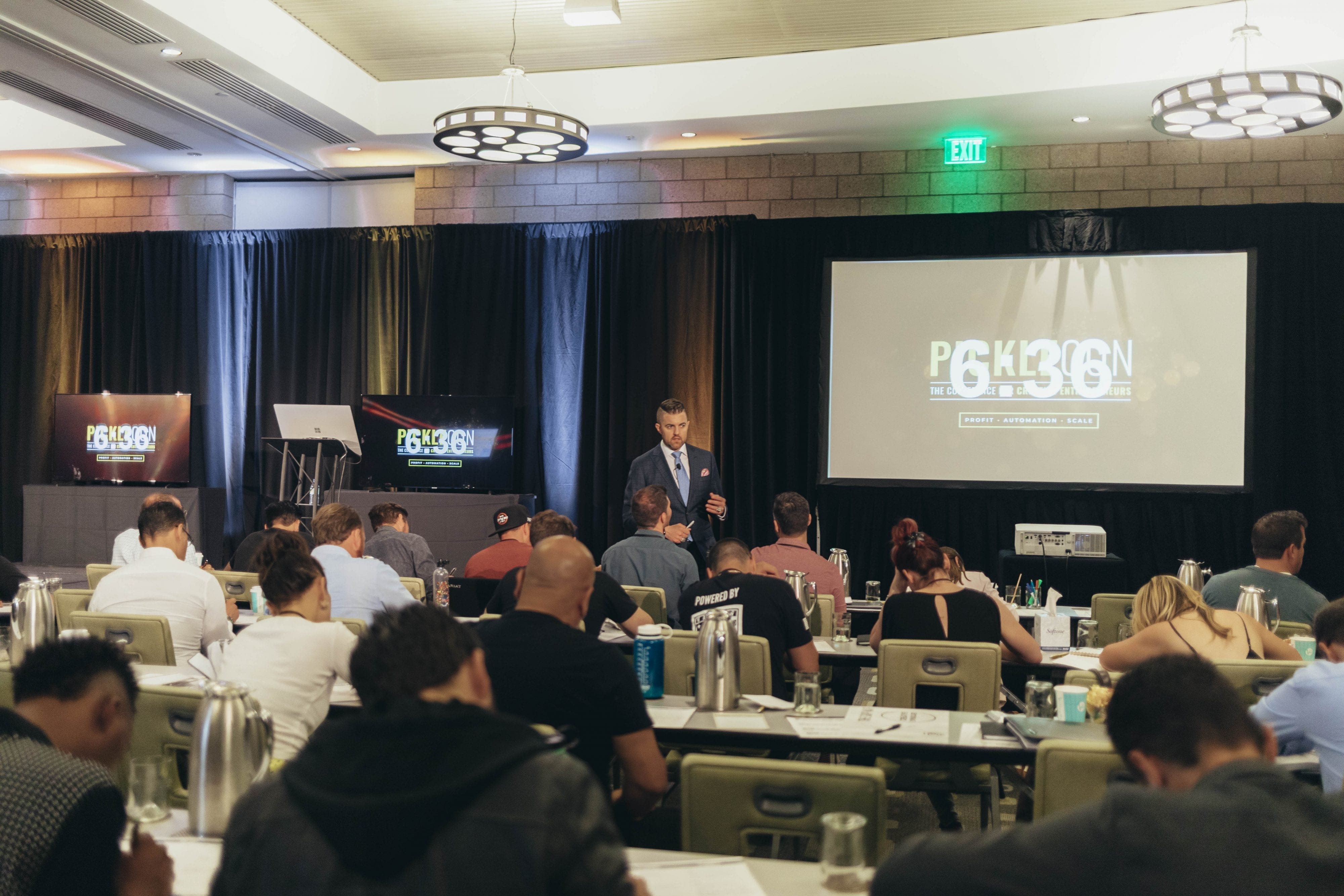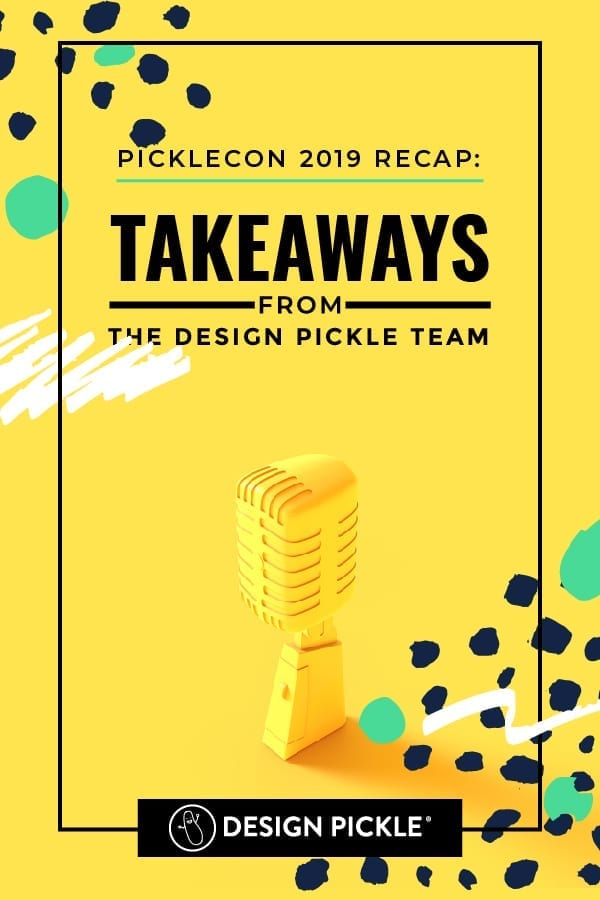 Having FOMO? We'll be offering some exclusive footage of the trainings soon — so you can catch some of the insight from our PICKLECON speakers. Stay tuned!