One of the keys to great design — and a great designer relationship — is clear communication. So, we're very excited to announce our latest product update that features two new tools to help you give great revision notes and feedback: Annotations and a Feedback Widget.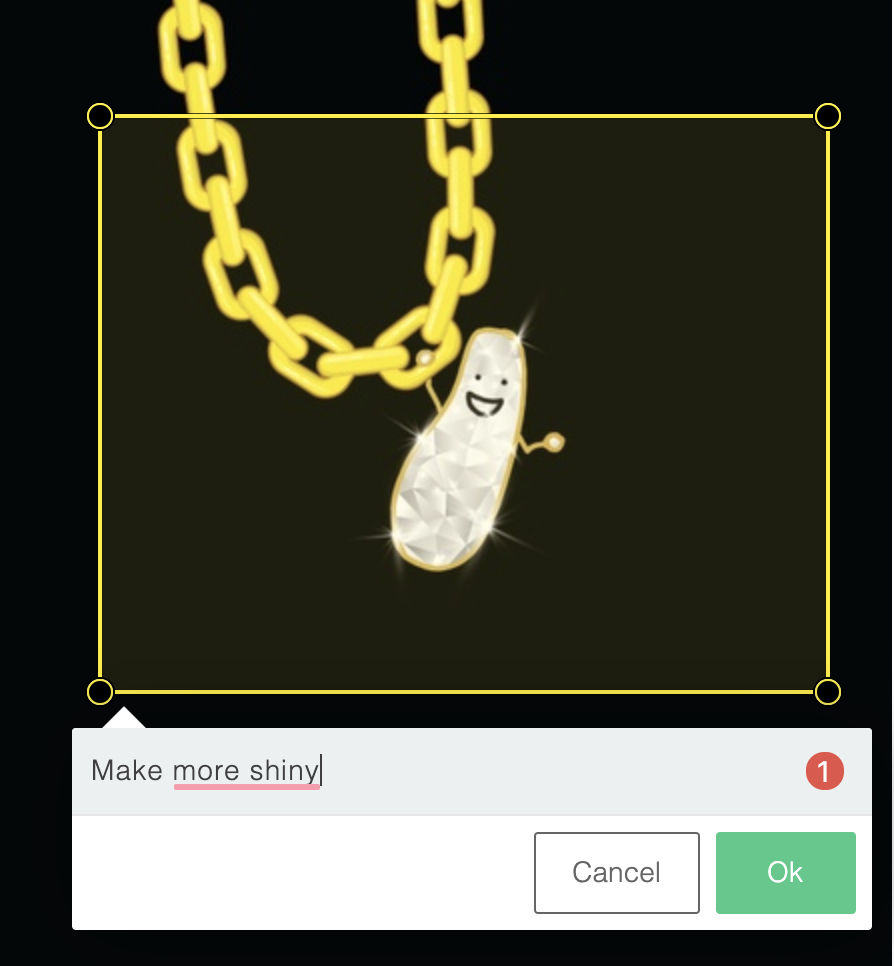 Annotations
With Annotations, you can place a comment anywhere on an image. This gives you a more precise way to deliver notes. Plus, all annotations will be clearly seen by your designer!
You can still leave notes the original way, but Annotations give you more precision in providing feedback.
To try it out, click on a delivered request. Then, click "Request Revision" and "Add comments to delivered files." Next, select the image you wish to leave annotations on.
Once you're in the image, drag a box around the area and enter your comments. Once you're finished, press "OK" to save your annotations.
Any annotation you make will go directly into the conversation thread you have with your designer.
Feedback Widget
With the Feedback Widget, you can easily leave a note for your designer (or their team lead). Whether it's a kind word or constructive criticism, this tool guarantees the right person will see it.
To use the Feedback Widget, you have two ways:
One, you can mark the request as complete by clicking "Mark Complete." This will automatically bring up the Feedback Widget.

Or, you can revisit a request that was marked complete and click on "Rate Request." This will also bring up the Feedback Widget.

With either of these options, you can leave a note directly for your designer and answer two questions about their work using a quick star-rating system. Both of these are in the Feedback Widget (see below).
If you would rather leave a note for your designer's team lead, you can click on "I would like to leave more feedback about my designer."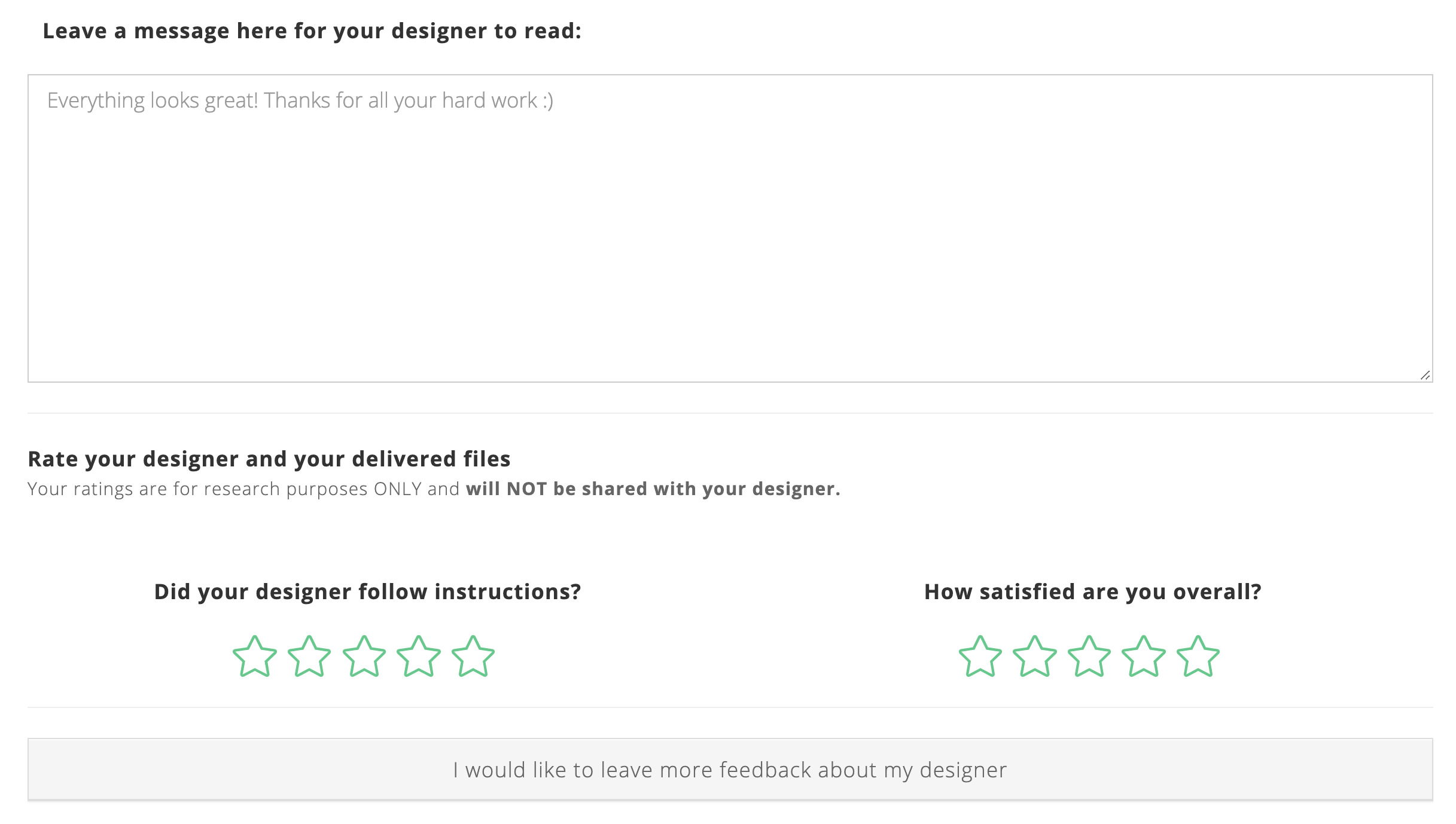 Once you're done, just click "Send Feedback."

We can't wait for you to try out these new features! And when you do, please let us know your thoughts at [email protected]
Not signed up for our awesome graphic design services yet? Try us out risk-free and experience how easy getting high-quality design work — and giving feedback — can be by signing up today.