July was a busy month for Design Pickle, and we're excited to share the latest happenings in the pickle jar! Read on to learn about our recent updates and product features.
[NEW] JumpStory
We are proud to announce that we have added nearly 25 million photos, icons, and vectors to our Premium Stock Library through our new partnership with JumpStory. 
Customers with a Premium Stock subscription will now have full access to JumpStory's high-performing images to use in Design Pickle requests. This addition joins FreshStock, Unsplash, Pexels, and Adobe Stock in the options customers have for stock imagery.


JumpStory boasts 80% better results when compared with traditional stock libraries, and includes assets that feature trending topics, real people, and promote emotion and impact.
Another key feature is JumpStory's AI and machine learning capabilities. Through this technology, JumpStory creates more powerful content for marketing and ensures you find the perfect image. Global insurance is also included for all images featured in their stock library.
If you're interested in access to this new feature, sign up for a Premium Stock subscription today!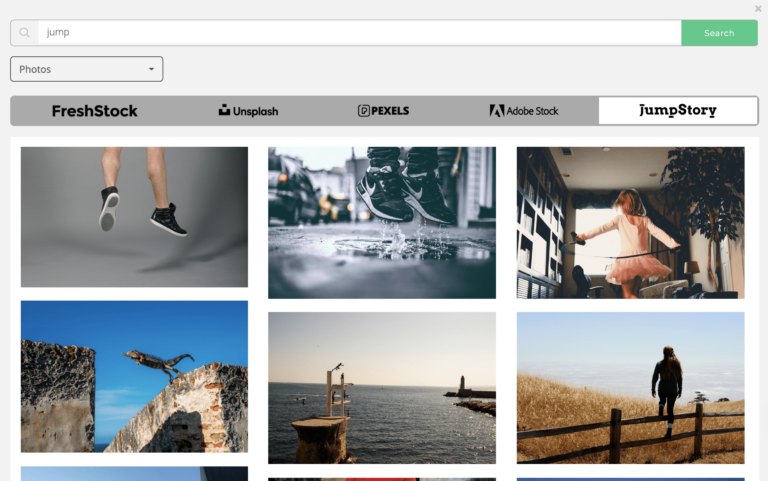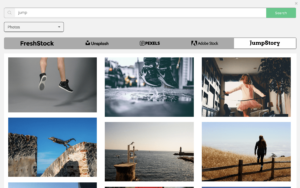 [NEW] Pricing available in Australian Dollars (AUD)
Design Pickle products and services are now available for purchase in Australian Dollars! For those using AUD as their native currency, the foreign transaction fees or exchange rates that fluctuate your monthly bill will now be gone.  
For current customers, the switchover is a manual process – our payment processor requires a new account in order to add a new currency. We are more than happy to assist with this transition! Just contact us at [email protected] and we'll get you squared away.
Toodle-oo, mates!
---
Related Articles
Product Update: FreshStock, Adobe, and more
4 Reasons Why You Should be Should be Using Custom Packaging
The Definitive Guide to Building a Content Machine Inside Your Business
---
[UPDATE] Request Filters
 Finding your specific Design Pickle requests is now easier than ever!
We have added "brand profile" and "request type" filters for you to use while managing your queue. On the "My Requests" page, simply choose the brand or request type from the drop-down menus to narrow down your results.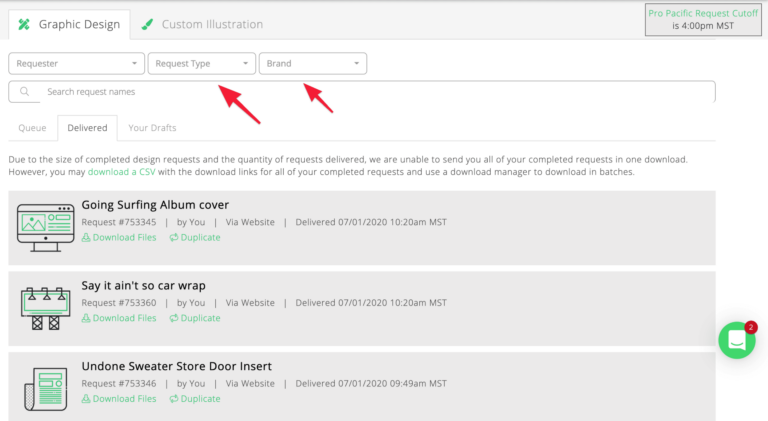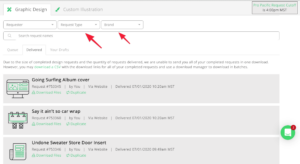 [UPDATE] Previous Design Visibility
Up until now, in an effort to avoid confusion, we disabled the ability to see your designs while your designer was working on them. However, this also prevented you from seeing previous design versions while your designer was working on revisions.
We have adjusted this, so you can see prior design versions while your designer is implementing your revisions.
Any questions? Let us know by contacting our Customer Success team.
Any suggestions for ideas for a new product or improvement, click here!