You can now drag and drop requests on your queue to change their order of priority.
Over the last few months, Design Pickle's developers have been hard at work overhauling the software that makes our service tick. This new system will improve client-designer collaboration and help you better manage your requests and design files.
One of the first features we're rolling out is the drag and drop queue prioritization.
Now, you don't need to click into every request when you need to change its priority. You can simply click and drag on requests to arrange them in the order you'd like them to be worked on.
Easy peasy!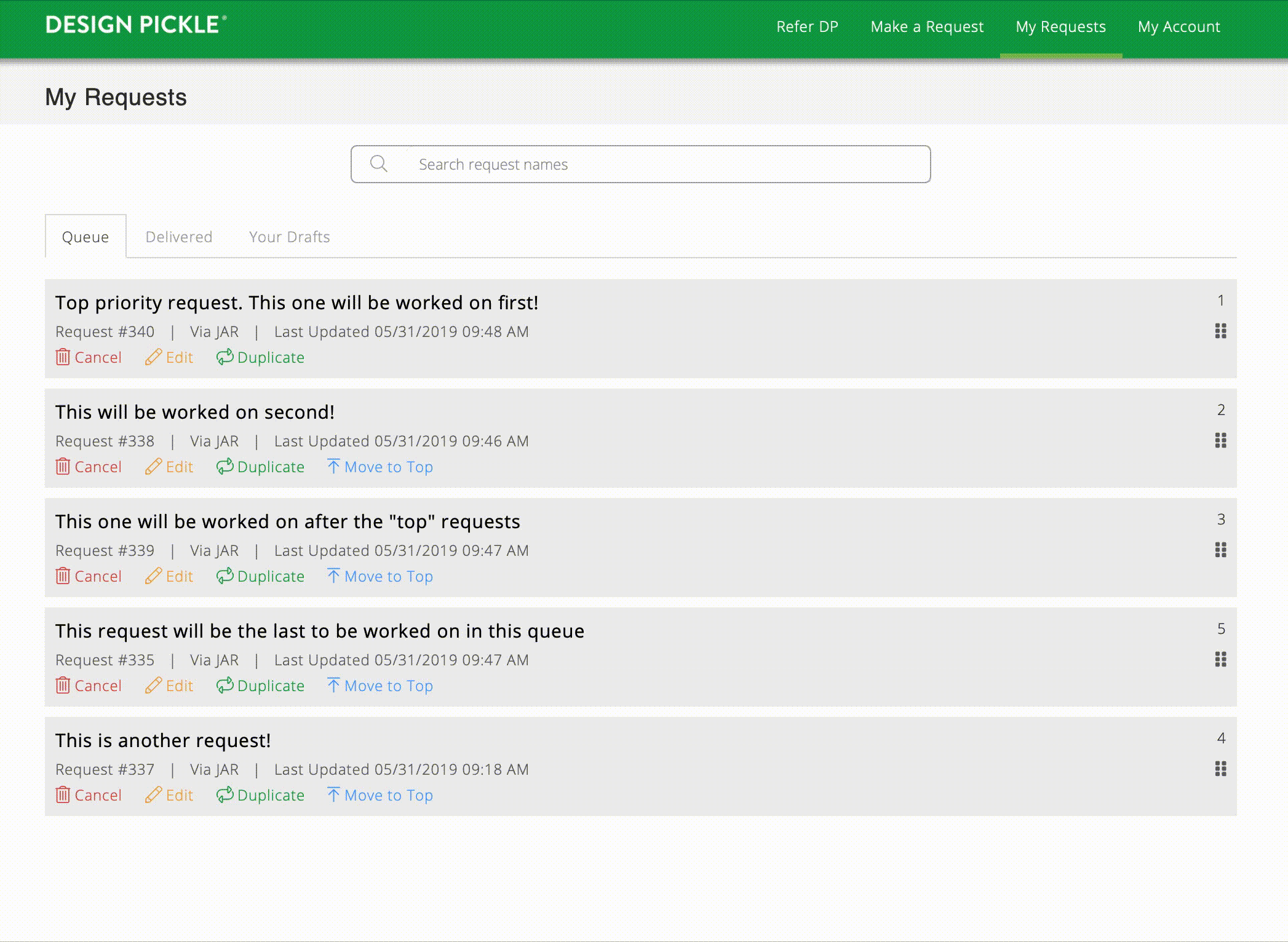 Quick side note! Changes to queues must be made before the cutoff time for them to take effect for that day's shift.
We hope you like it!
Have more questions? Check out our knowledge base article on managing your queue or submit a feature request.