Updated Aug. 13, 2021
Published Nov. 9, 2020
3 Min. Read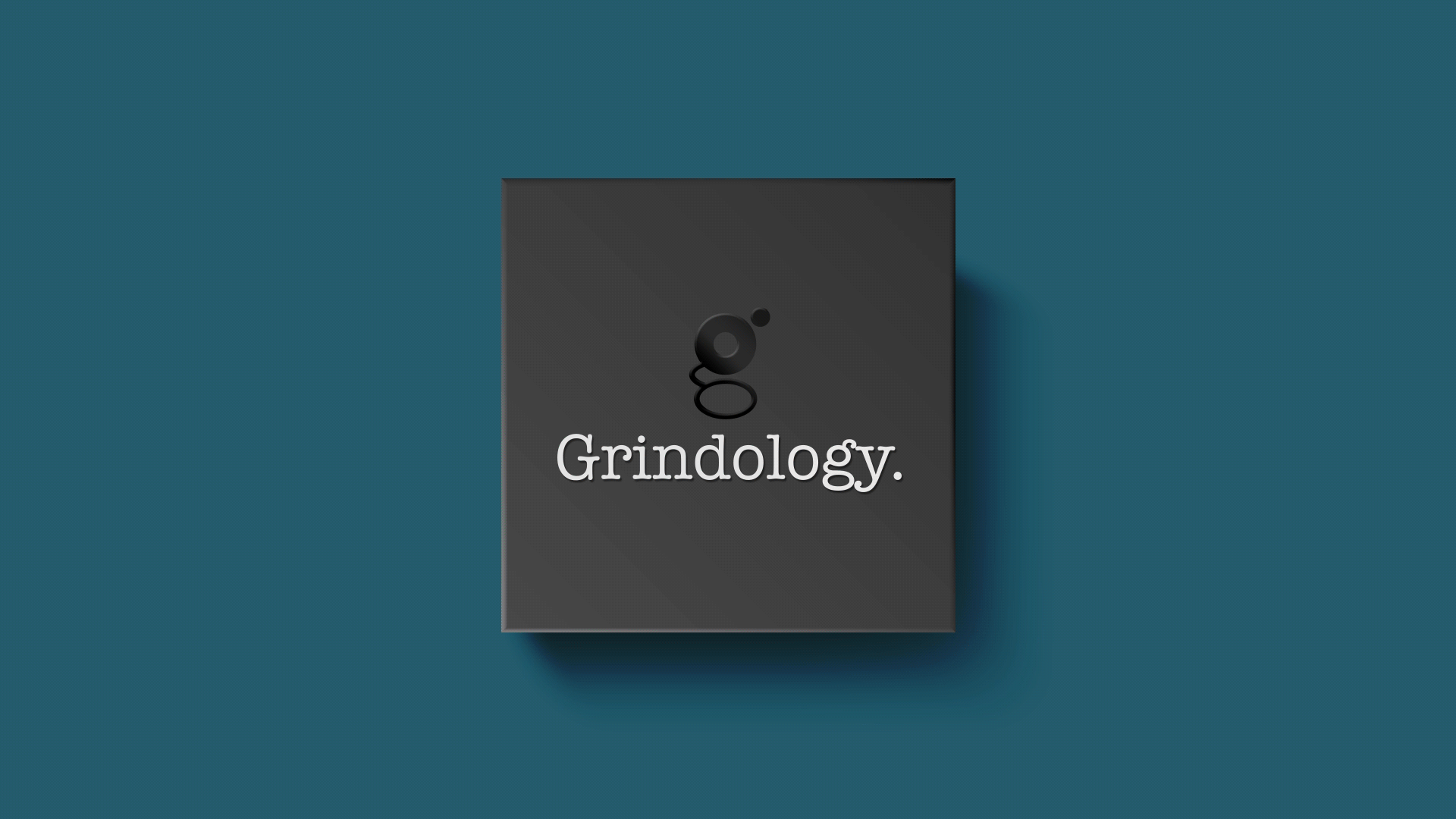 Coffee is the fuel for an entrepreneur's early mornings, late nights, innovative ideas, and (virtual) meetups.
A good java jolt can inspire creativity and bring people together — even if you're a solopreneur or working remotely.
At Design Pickle, coffee certainly gets our creative juices flowing (our HQ used 2,780 Nespresso pods in 2019!). That's why we're so excited to announce our partnership with a brand-new coffee subscription service, Grindology.
Created by entrepreneur James McKinney for entrepreneurs, Grindology is a curated quarterly box chock-full of caffeine, inspiration, and tools designed to help your hustle.
And fun fact: The back of every Grindology coffee bag features a startup story and its founder. That's where we come into play.
For Grindology's launch in January 2021, Design Pickle's CEO and Founder, Russ Perry, will be featured on the bags (and in Grindology's magazine!). To celebrate, we're giving away one free year of Design Pickle Pro, valued at almost $12,000, to the person who finds a Golden Pickle in their Grindology coffee bag! Read on for details. ⬇️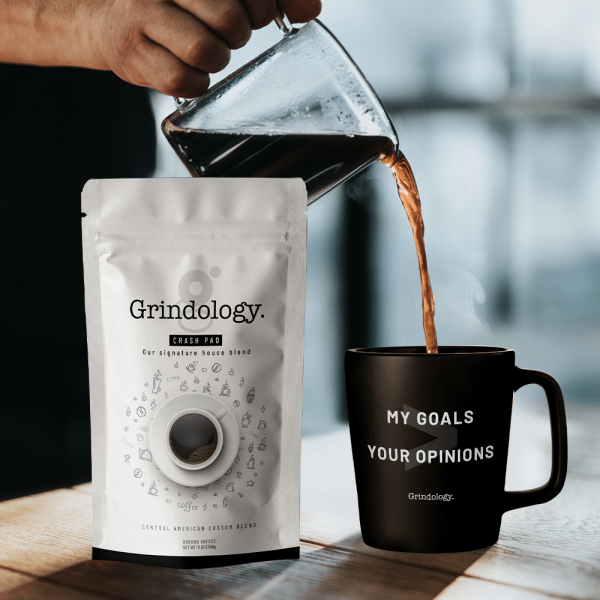 Grindology: For Those on the Grind
With Grindology, you get a dose of caffeine and a dose of business acumen.
How? Let's start with Grindology's coffee, which is specifically crafted for the sophisticated palate — and around-the-clock hustle — of an entrepreneur. Each quarterly box contains two 12-ounce bags of custom roasted coffee to help you fuel your day, including one variety that has twice the amount of caffeine as a normal cup o' joe.
Even better: You can sip your coffee out of a sleek motivational mug with an inspiring quote or entrepreneurial anecdote, too. A new mug is included in every box, so you'll never have a shortage to select from as your team grows!
As far as business acumen goes, Grindology knows just how important it is to learn from the wisdom of other entrepreneurs. That's why every box will also include the Grindology magazine, which features real strategies from business builders to help you strengthen and grow your business.
To top it off, those who sign up for an annual plan even get a dose of community by getting access to The Inner Circle, a members-only program for entrepreneurs looking to take their business to the next level. This will include private livestreams, Q&As with founders, and on-demand founder interview content.
Grindology subscription boxes will begin shipping in January 2021 for $49.99 per quarter. One lucky subscriber will find the coveted Golden Pickle, valued at nearly $12,000, within their exclusive Q1 Grindology box.
So what is the Golden Pickle? Glad you asked!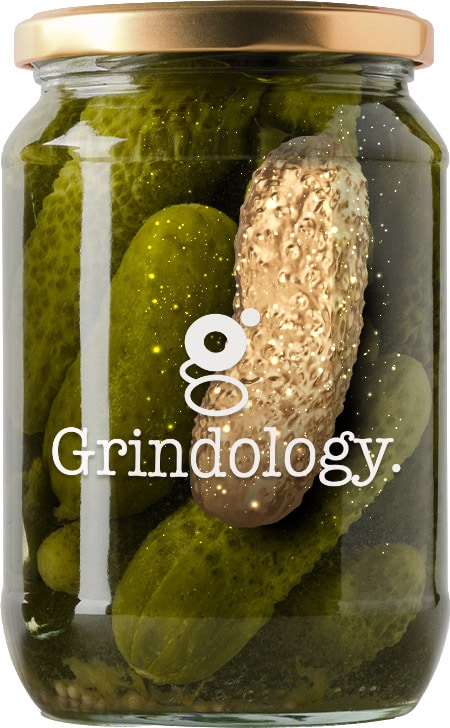 The Golden Pickle
We're sure you remember the golden tickets from "Willy Wonka & The Chocolate Factory." Well, this was the inspiration for the Golden Pickle. But, there is only one Golden Pickle, and it will be tucked away in one of the first quarter Grindology boxes.
The recipient of the Golden Pickle will receive an entire year of unlimited graphic design services from Design Pickle with our Pro plan.
Any entrepreneur knows that design is integral to their branding and business success. If you win the Golden Pickle, you can say goodbye to worrying about creating and spending money on content so that you can focus on your grind.
Design Pickle's Pro plan includes all of these benefits (and more!):
A professional designer
Same-day turnaround
Unlimited requests and revisions
Real-time communication with your designer via Slack
Unlimited brand profiles
Animated GIFs
Presentation decks
Website layout design
Advanced infographics
API and Zapier integrations
As our own Dilly Wonka (aka Pickle Suit Guy) says in the video below, we're not saying becoming a Grindology member and finding the Golden Pickle will make your business become the next global phenomenon. But we're also NOT saying that it won't. 😁
Ready to take your business to the next level? Sign up for a Grindology subscription to stay properly caffeinated and get the chance to win a year of free professional design services.
The fine print: No purchase necessary. Find details here.