When beginning a design project, getting started is often the most challenging part. From vetting design agencies to freelancers, it's easy to become overwhelmed in a sea of skill sets, schedules, and price points. You're bound to find yourself seesawing between extremes in the creative marketplace, making the first step of building a design budget daunting. Luckily, we've created a tool that will help you filter out the confusion and get started.
Our Graphic Design Calculator helps you see the real-time and money wasted on mapping the costs of graphic design. By using our calculator, it'll take only seconds to receive an estimate of how much your design project will cost you. Just enter your specific needs, and we'll do the rest.
How It Works
After surveying standard rates of graphic designers and agencies around the world, we've compiled data that best represents the average costs to hire professional design help. Our calculator allows you to enter specific variables, such as the number of hours you believe will be spent on your projects and whether you're considering hiring an agency or freelancer. With that information, we'll give you the approximate cost of your project and the designer's salary.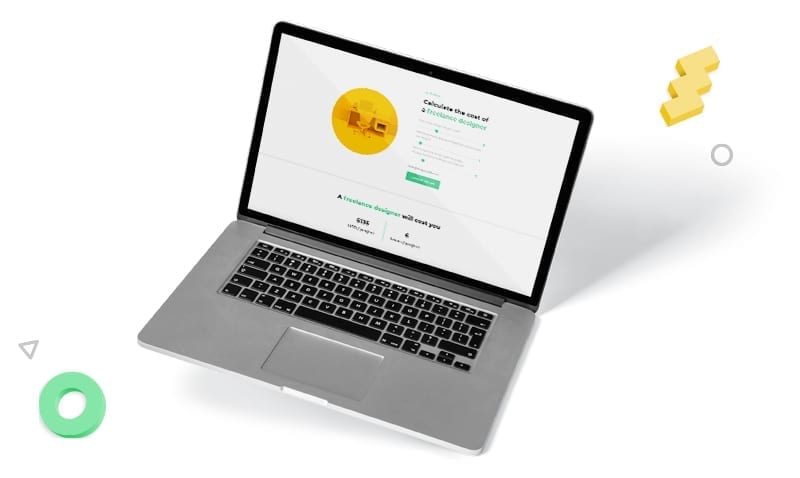 Whether you're just starting your business or planning for design changes, this tool will help you set expectations as you embark on your creative journey. The more you know about how much you can expect to spend on quality design, the better equipped you will be to find what works for your budget.
The Alternative
Spoiler: The Graphic Design Calculator will reveal that high-quality design can be expensive. While we've done the heavy lifting of figuring out how much you'll likely spend on your projects, it's up to you to scout the designers or agencies you'd like to hire. Or, you can save yourself the time AND money and sign up for an account with Design Pickle.
For a flat, monthly fee, we'll match you with a professional, dedicated designer who understands your brand, your needs, and seamlessly plugs into your creative ecosystem. The best part? You're granted unlimited design requests, revisions, and users to your account so you can create as much as you need without incurring high costs. If you're ready to get started, book a demo here.