We're chuffed to bits! Why? We've landed in the U.K. In January 2021, Design Pickle acquired London-based design services company, Design Hero. As our first major acquisition, it's a powerful step in paving the way for Design Pickle's expansion into the U.K. and European creative markets. 
Founded by Suraj Sodha in 2018, Design Hero helped its clients build their businesses through better design, directly complementing Design Pickle's vision to change lives through creativity. Design Hero will now exist solely under the Design Pickle brand.  
"We've long admired the work Design Pickle has done to ensure better access to design help for all types of businesses," says Sodha, who now serves as Design Pickle's Senior Global Operations Manager. "Under the Design Pickle umbrella, we look forward to delivering an even better experience to our clients and assisting with development plans throughout the globe." 
The acquisition of Design Hero is the first phase of Design Pickle's U.K. expansion strategy, with 2021 scheduled to bring significant changes to Design Pickle's presence in the European market as well as its suite of creative offerings.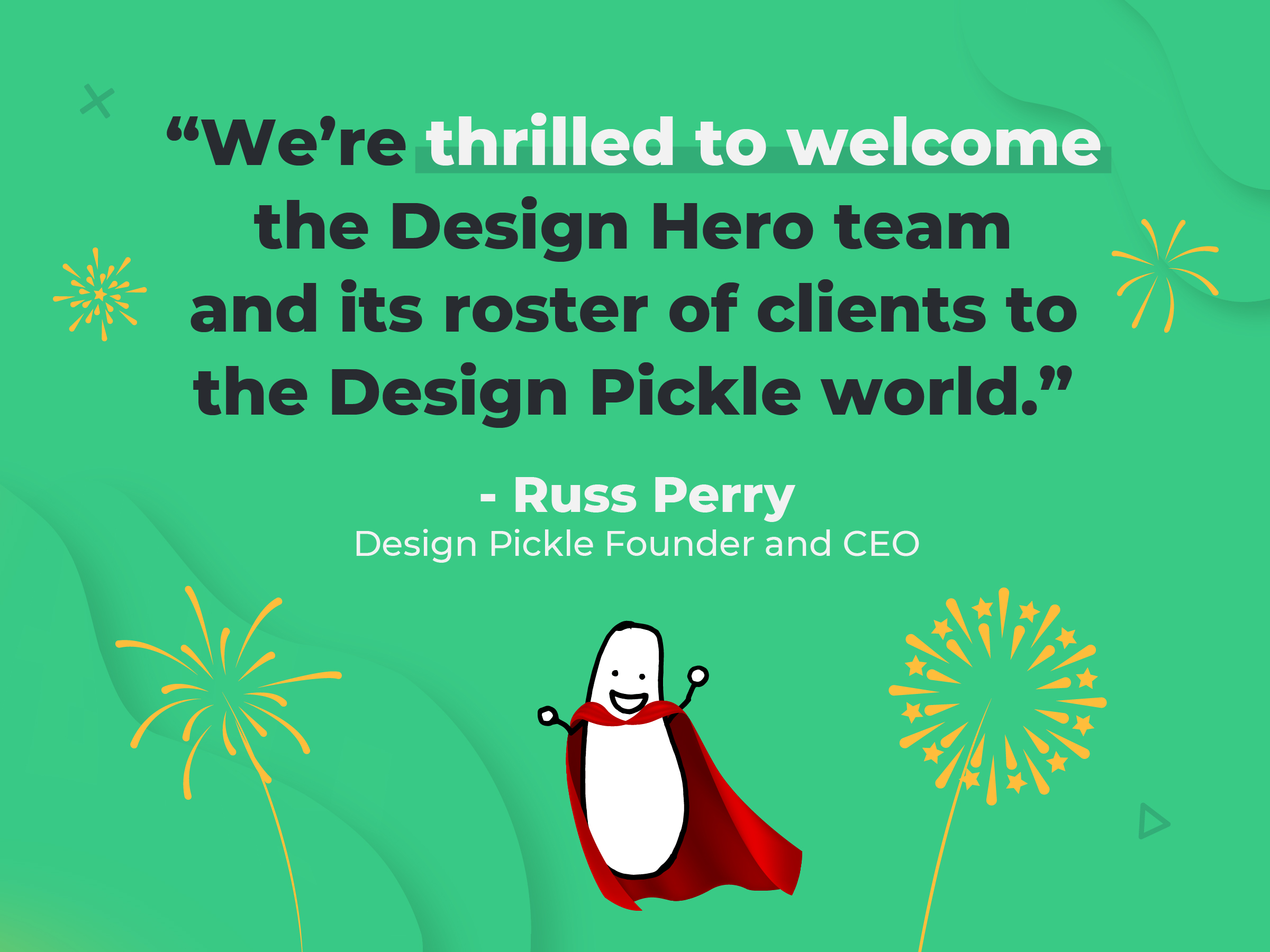 "We're thrilled to welcome the Design Hero team and its roster of clients to the Design Pickle world," says Design Pickle Founder and CEO Russ Perry. "We look forward to combining our resources to continue building the largest Subscription Workforce solution in the creative services industry." 
Whether you're in a design pickle or looking for your next design hero, we've got you covered. Take your business to the next level with Design Pickle's supercharged creative services by checking out our graphic design and illustrations plans.