Once you enter the world of business process automation, you'll be left wondering why you lived so long in the Dark Ages. Automation is the ultimate productivity booster. You can reduce risk by minimizing human error, speed up operations by doing away with hands-on involvement, and enhance collaboration by bridging gaps between teams.
By saving time and reducing potential errors, you can do what you do best: concentrate on the products and services you're providing. As your business grows, so does the everyday to-do list — so it's time to ask yourself: what processes can you automate, and what do you need to leave in human hands?
What to Automate:
1. Collating sales records and client responses
Channeling all feedback into a single database is a menial task. Automating this task lets you sit back, take a look at the bigger picture, and make decisions like the boss you are.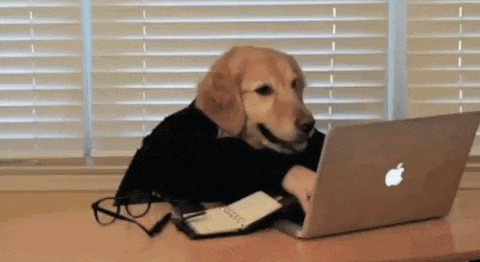 Zapier lets you add new invoices from QuickBooks Online to a Google Sheets spreadsheet. You can also do the same with Typeform entries. Today, you can even use an B12, an AI website builder to create new landing pages on-the-go. Whether it's a client registry or records of sales, there's a way to organize that information into a single document.
2. Schedules and to-do lists
It's only natural that a marketing team works with all kinds of apps. Maybe you're using Asana, but clients send you job orders through your Gmail. Instead of setting aside an hour or two in the morning to create new job orders in Asana, you can automate this process by syncing Gmail with your Asana Account — just visit their app directory. Or perhaps you use Trello and want everyone to be in the loop about deadlines — you can integrate apps like Trello with Google Calendars in Zapier as well. Find out which integrations your favorite apps have and put them to good use.
3. File management
If you're working with Google Drive or another file management and writing software, you don't have to be the one manually uploading everything you receive. You can automate Instagram backups to your Drive, or even have email attachments auto-uploaded.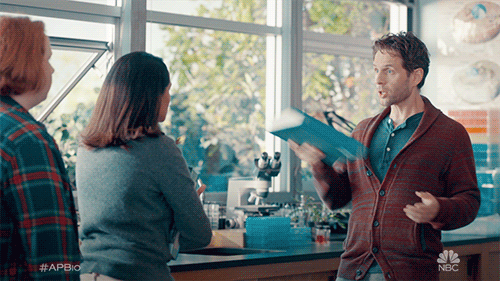 If it's a dry and tedious task, then most likely it can—and must—be automated.
You can also schedule social media posts, relieving yourself of this time-sensitive marketing errand. Creating content is hard enough, but you don't have to be waiting for a certain hour every day just to click on the "post" button. Check out your marketing software's social media scheduling capabilities, or try out a social media management platform like Buffer.
4. Capturing leads
Just who is your customer? By using online analytics tools and lead generating assistants, you can find out without doing too much dirty work. Tools like Hubspot and Facebook lead ads will help you automatically import new leads generated by ads and update your growing contacts list.
Automation: What to Expect
More productive employees. Sure, retyping invoice numbers, uploading assets one by one… those are essential tasks, but they aren't that fulfilling. Let the automations do the collecting, listing, and segregating, so that your team can get right to the creative solutions. Need more ideas for increasing productivity? Check out how you can gamify it!
More time to do your thing. Making the business work is your passion. You want your customers to get the very best you have to offer. Automating administrative errands adds hours to your day, thus breathing life into your business.
Less lost information. When the tasks get boring, there's a greater chance for human error.
What NOT to Automate:
1. Quality Control
While you can use automations to conduct rudimentary compliance checks, there is no replacing real-life quality control. In the end, you're a person delivering a product to another person.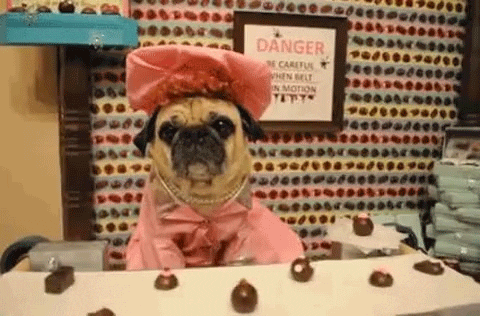 If you want to provide an excellent service, leave it to the pros, not to the programs.
2. Engagement and Support
People want to talk to people, especially when they need to troubleshoot issues with your products. Let problem-solving remain a creative, human affair. In this digital age, customers and leads can tell whether you truly care for them or not. This reassurance alone can help you build a loyal customer base.
3. Database Cleanup
Automation can help you build your databases. However, only you (or another capable human) can intelligently review and organize your information to suit your purposes.
Automation: What NOT to Expect
Don't think you can set and forget automations. Keep tabs on the processes you have in place, or else you might start getting wonky results, or an even more cluttered system.
Don't think you can spam leads and clients. You've got their data, and maybe you've set up an automation that will send them emails at given times. This is another thing that requires human intervention: based on their activity, maybe not all clients will appreciate another promotional email.
Optimize your graphic design subscription with Zapier!
You've invested in acquiring and learning multiple productivity apps, but you can go farther. Zapier is a tool that lets you automate your workflow between countless apps.
Zapier has a host of Design Pickle integrations that can streamline the way you organize your requests and receivables.
Create requests. Integrate Design Pickle with Asana, Basecamp, Trello, or even Google Sheets. Using Zapier, content from the aforementioned apps can be sent into the Jar as new requests.
Automate lists of completed requests. Sure, you can check your emails or take a peek into the Jar. But, say the majority of your workday is spent elsewhere—Google Sheets, Asana, Basecamp, Trello, Slack, and the like. You can use Zapier integrations to create an accessible list of completed requests.
You can even upload completed designs to your Google Drive or Wordpress media library.
[su_button url="https://designpickle.com/design-pickle-zapier-integrations" target="blank" style="flat" background="#04c055″ size="12″ center="yes" radius="5″]Check out some of our Zapier + Design Pickle recipes here![/su_button]
Small businesses will especially benefit from automation. You've got your sanity—and your clients—at stake, running the show on your own or with a growing team. But now that so many others are doing it too, you've got to play smart and choose your automated processes wisely.
Go get zapping!